One of the most beautiful Italian coast lines lies between the five pittoresk and colourful seaside villages of Cinque Terre. The steep cliffs are adorned with vineyards and the landscape is dotted with green. This area on the Italian Riviera is immensely popular with tourists and i only go there after the tourists season when it's surprisingly calm compared to july and august.
Cinque Terre, which means Five Lands, is the area called between the five villages of: Riomaggiore, Manarola, Corniglia, Vernazza and Monterosso.
The history of Vernazza dates back to 1080, when it was first mentioned as a fortified city. Vernazza is a UNESCO World Heritage Site. On 25 October 2011, during heavy rains Vernazza was flooded and dozens of cars were torn through the city streets to the sea by massive mudslides.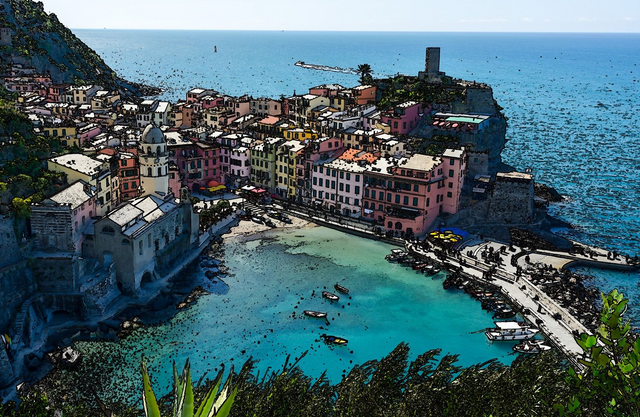 The origin of Corniglia can be traced back to Roman times. The name derives from Gens Cornelia, which was a Roman family that owned these lands in Roman times.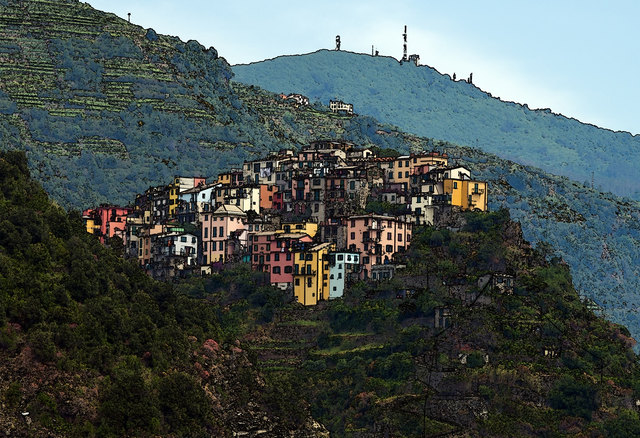 Good comments are at risk of being upvoted.
All photo's i use are either my own or are photo's from pixabay labeled free for re-use.