These shots I took in Wynwood Miami in the art district, my stomping grounds. The first shot of the retro/vintage spray paint was at our local graffiti shop 004 Connec. They have a real cool shop on N Miami Ave, and sometimes open up their doors to host drinks from a cool little bar inside the door. They have loads of spray paint and caps and even have art for sale on the walls. I guess you could say it doubles as a art studio as well. There's a real cool vibe and the people there are very helpful with your graffiti supply needs.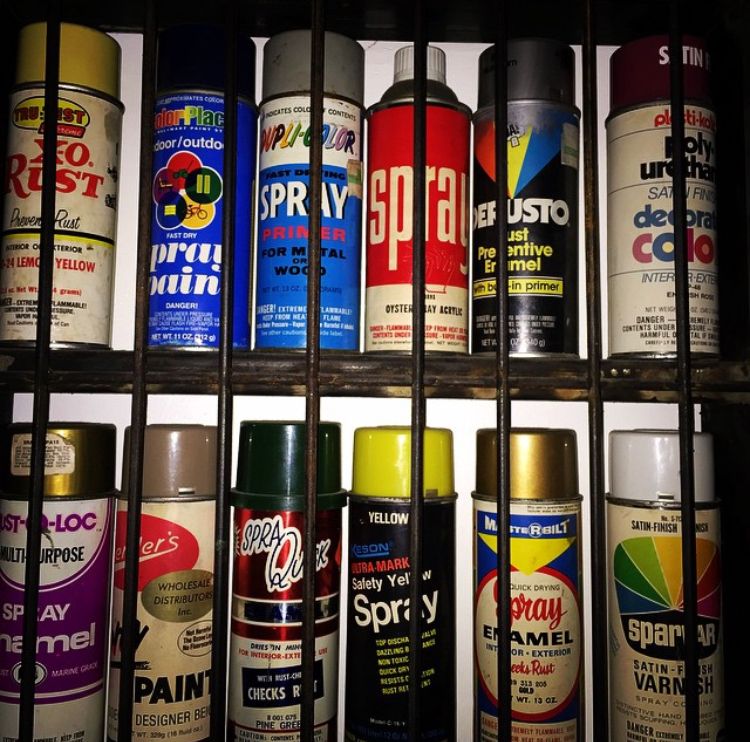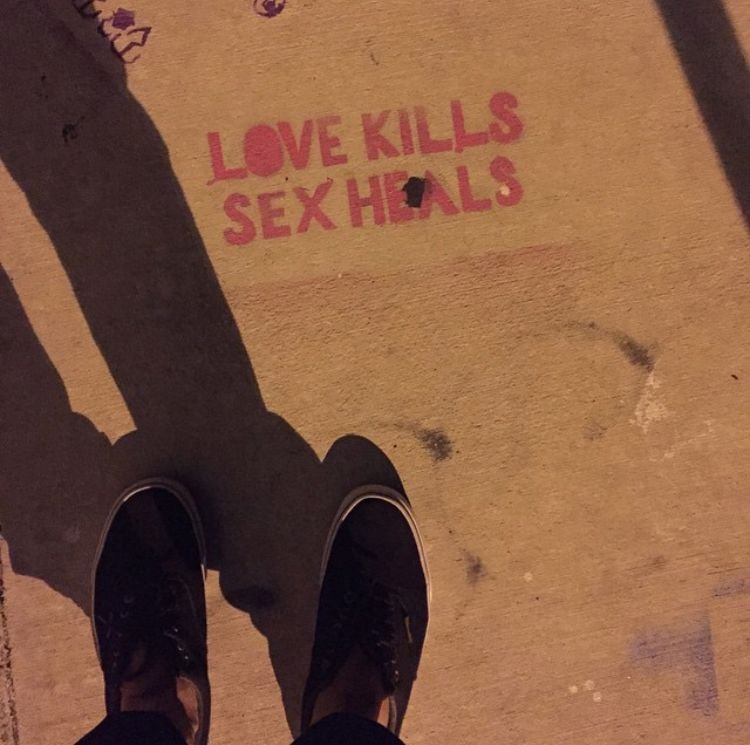 I took these photos back in March of 2015 right when my art career was beginning, it was such an exciting time and my have things progressed since then. Wynwood is super cool because almost every wall around you has a mural and let me tell you the talent Miami holds is paramount. If your an upcoming artist Wynwood is a great place to be. You come across really cool sidewalk art as well. I feel terrible I can't remember this artists name. I do believe she is a local and I used to follow her on instagram :/ oops.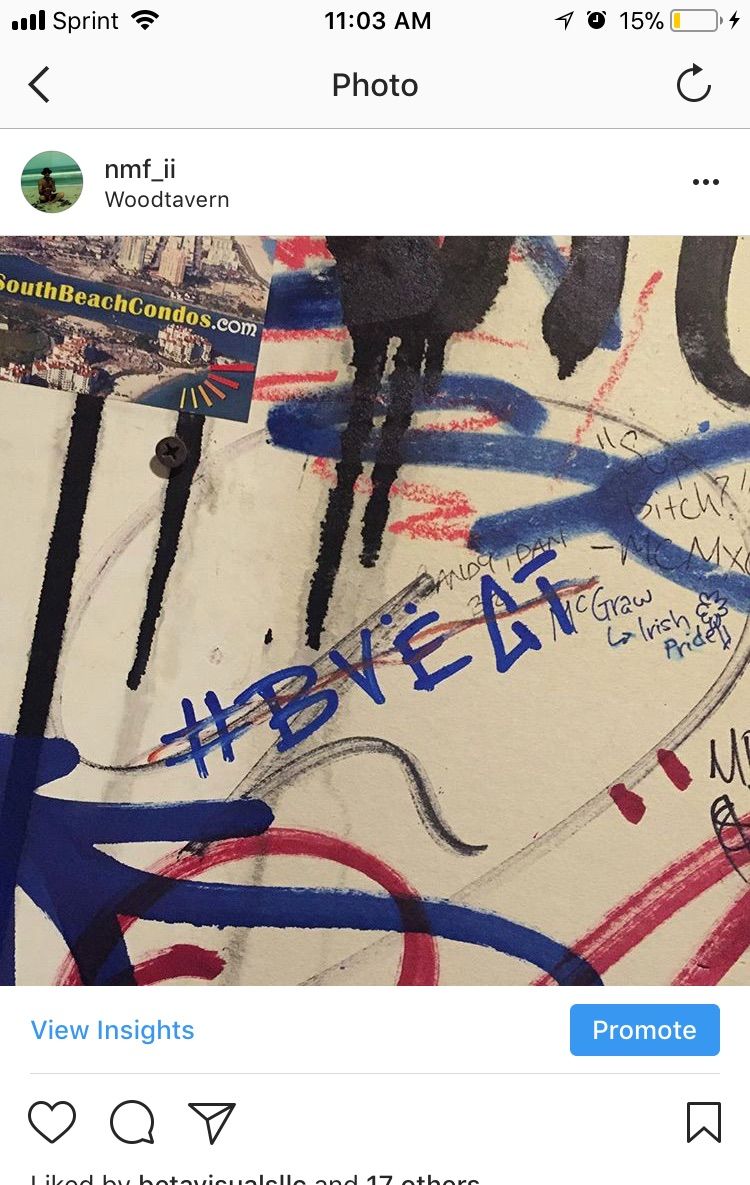 This is a tiny little #BVEGI tag I did at my favorite bar in wynwood called the "WOOD TAVERN" the place rocks and is filled with locals as well as some really talented djs and arists. You never know who your gonna bump into in Miami whether its your idol of the girl of your dreams. The art district is diverse and immersed with culture, fashion, and vibes. The people here have a very positive mindset and optimistic outlook on life, as artists we tend have more of an out of the box mentality which creates awesome energy amongst the croud and the land. Here are some more photos of my ventures through the walls, its easy to walk in get lost in their stories. Reminder some of these photos are old and the walls have been painted over, the beauty of Art Basel. I will talk more about that later. Almost all of these photos and more are located on my instagram @nmf_ii if you have the app and would like to follow please do as I have more content on there.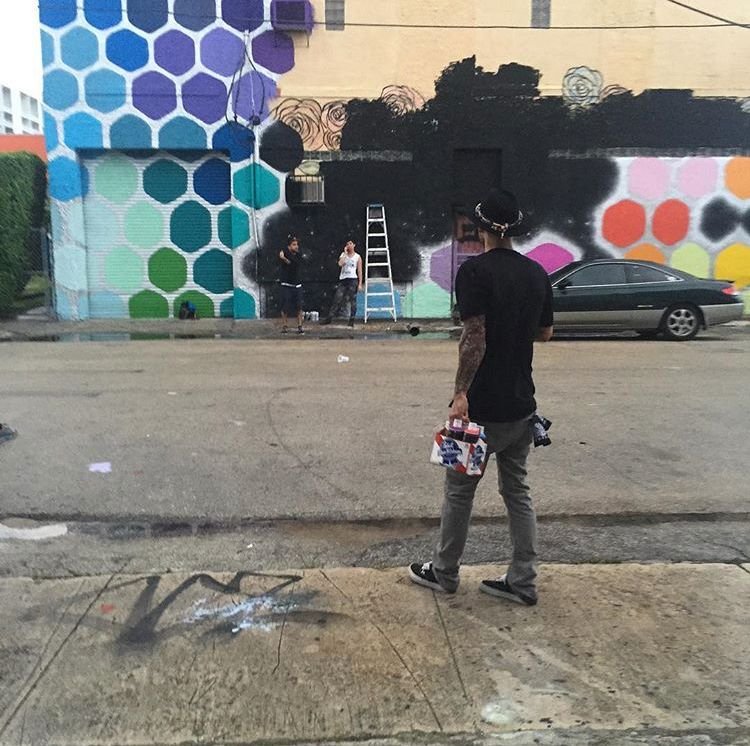 This is a photo of myself, as you I can see I've stopped to admire another artist (mid-painting) as I am on the way to paint myself. This photo was taken during Art Basel of 2016 in the beginning of december. As you can see that warm Florida weather is present, but unfortunately the whole weekend was pretty much rained out. That didn't stop us the festival still went on and it was just as incredible and as much of a success as years past. Oh yea, and no those aren't beers I'm holding thats paint!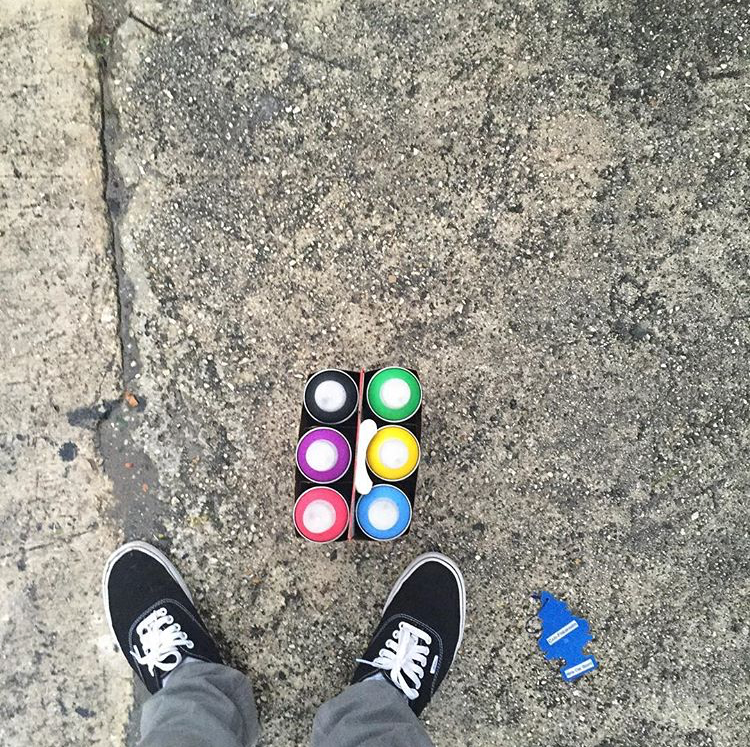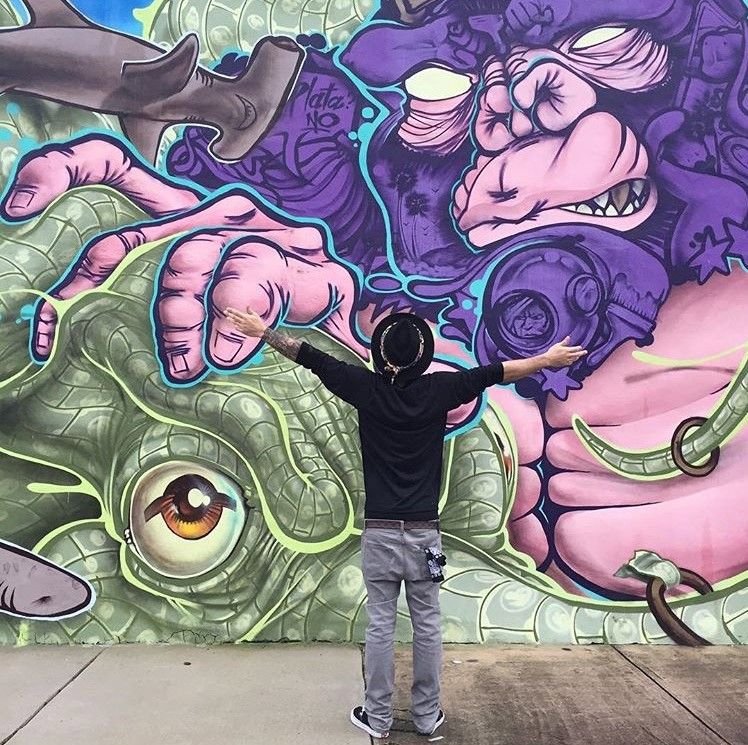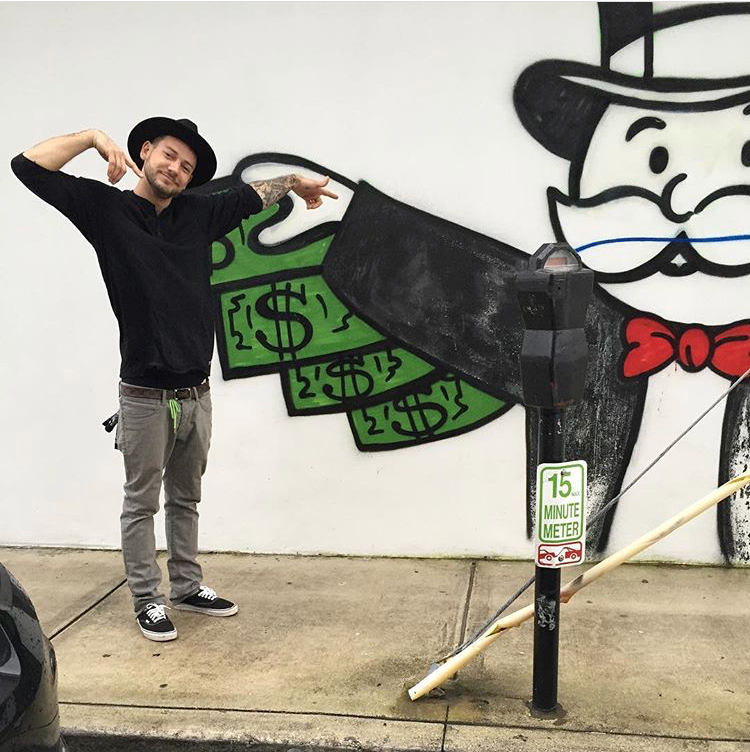 The last photo I was in front of an Alec Monopoly mural, he's been a big influence for me and is a very popular artist. Check more of his works out. Unfortunately this mural did not last long... its a shame but the locals are very proud of their works and like to maintain a local base content in certain areas. Alec was able to do another huge mural that was amazing as well deeper in the streets of Wynwood. At any moment roaming the streets in the art district its possible to come across new works from different artists. The media is constantly changing and new artists are making their breaks projected on the sides of art galleries and inside more contained with paint splattered on a canvas.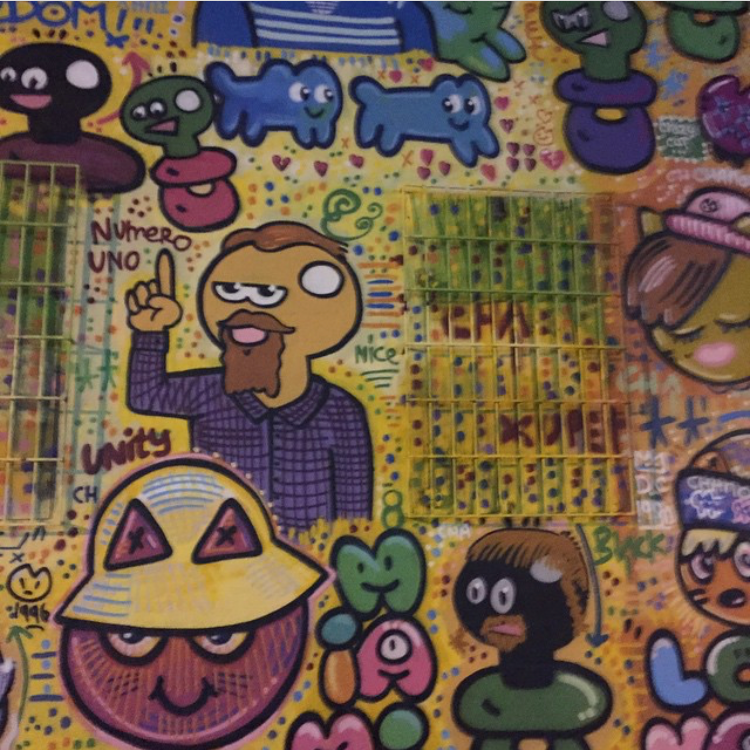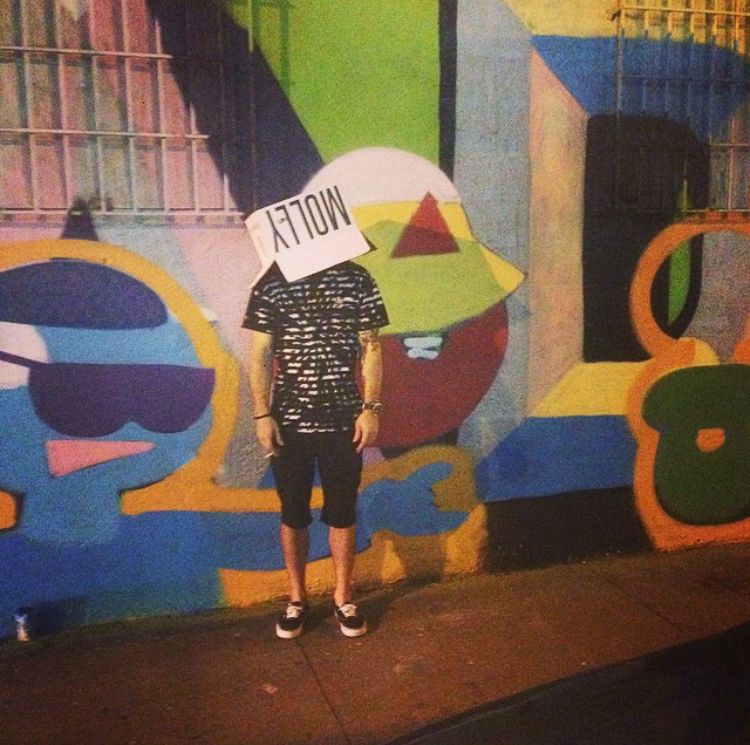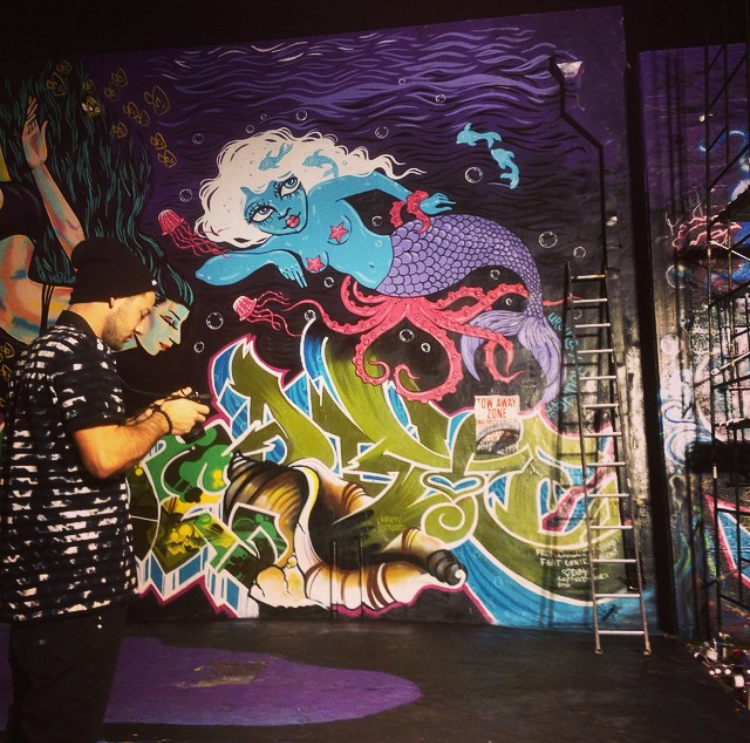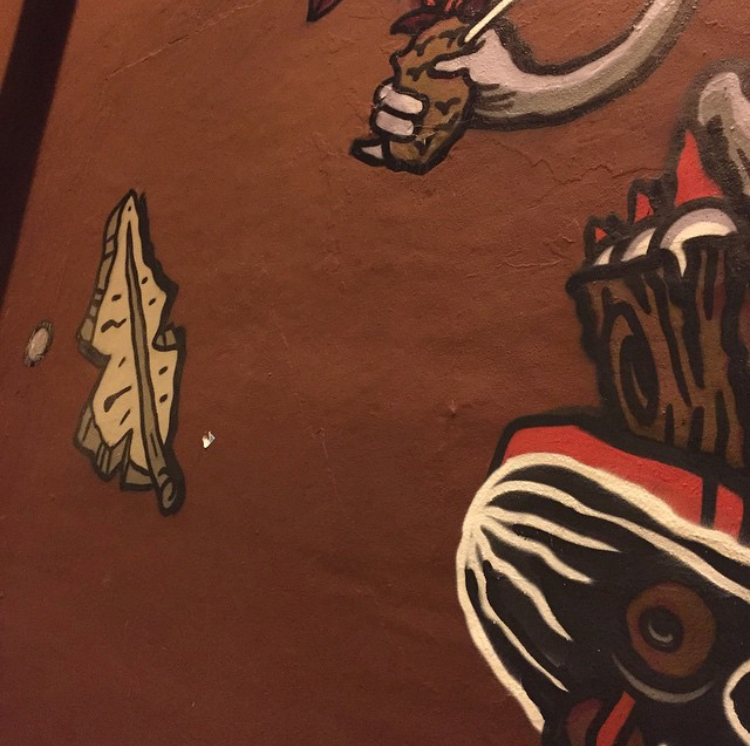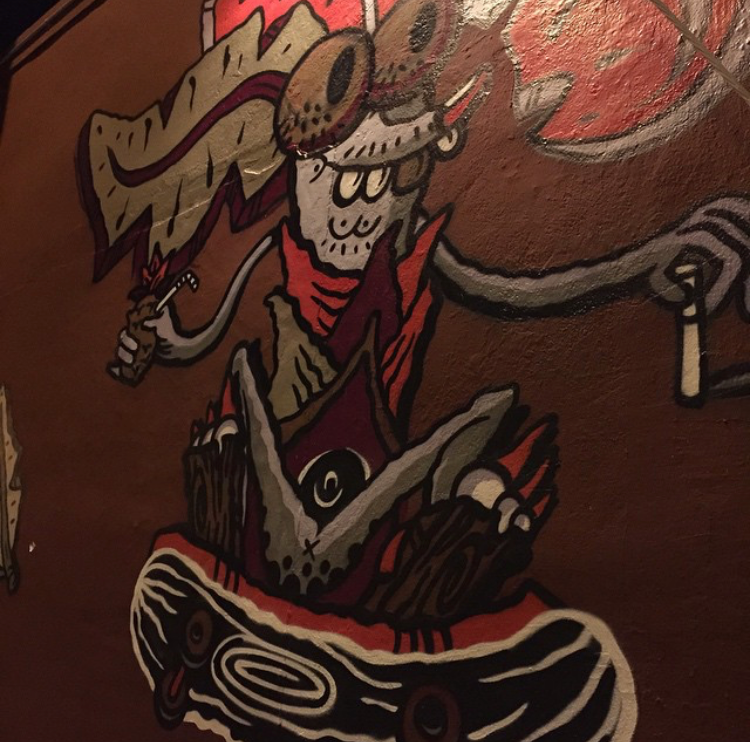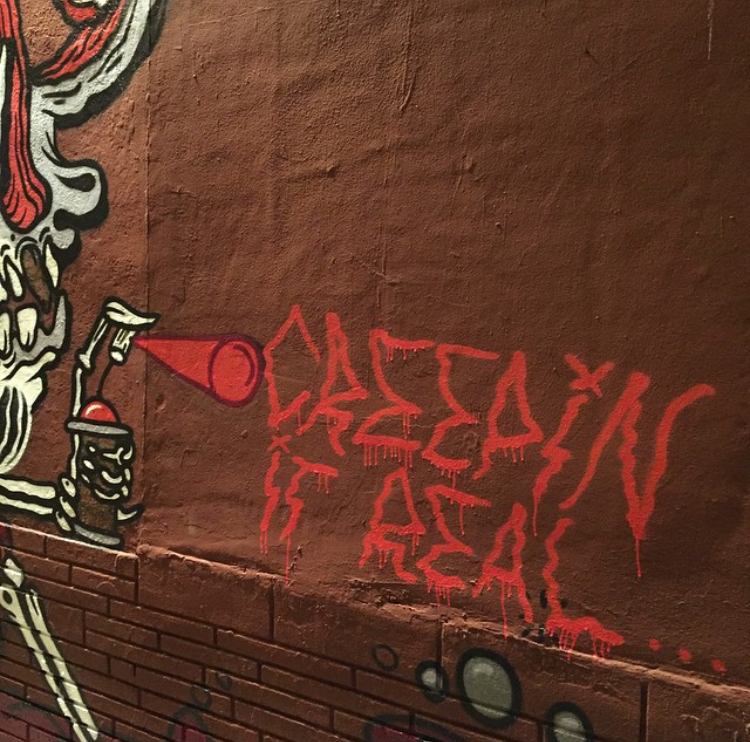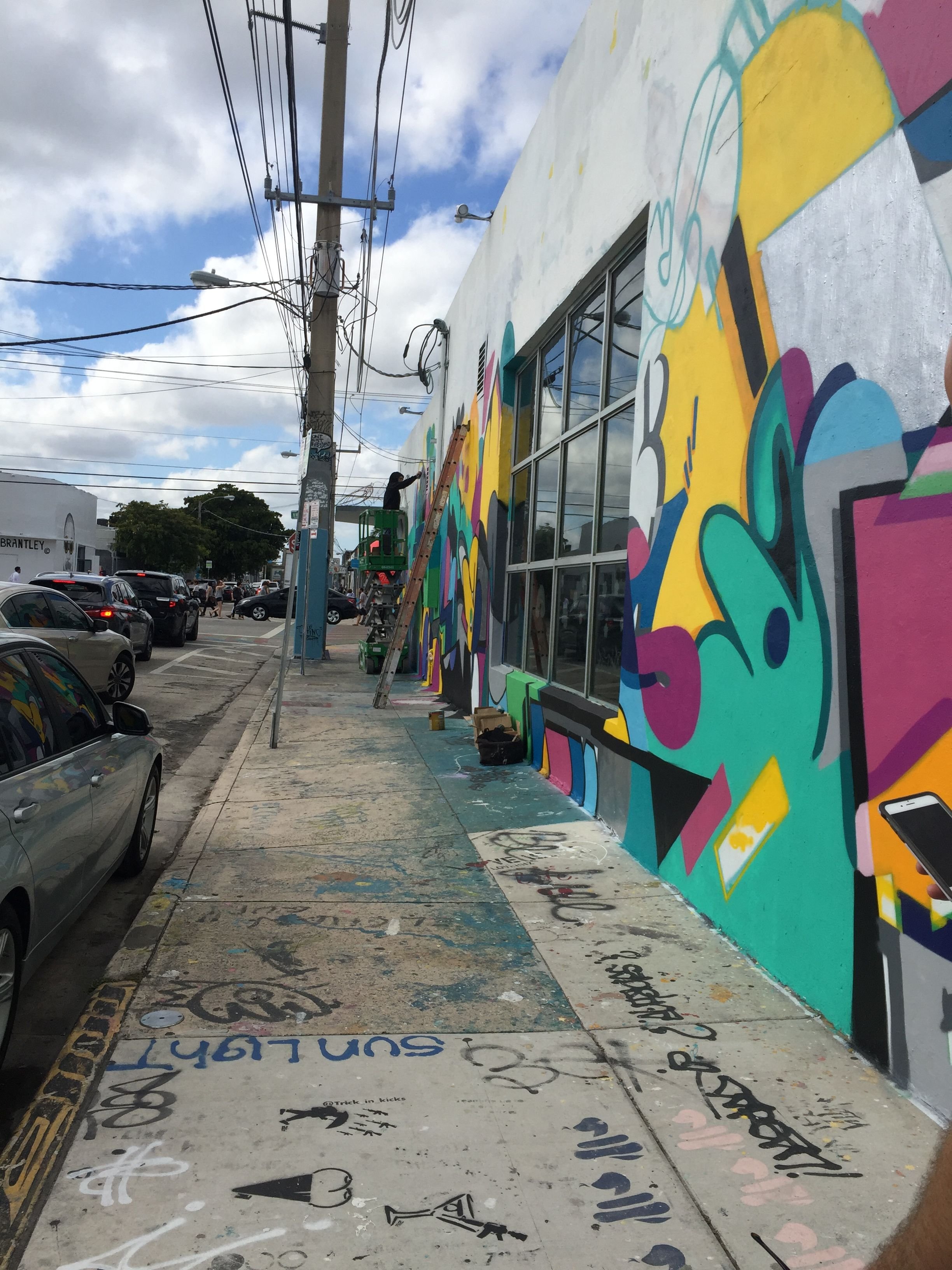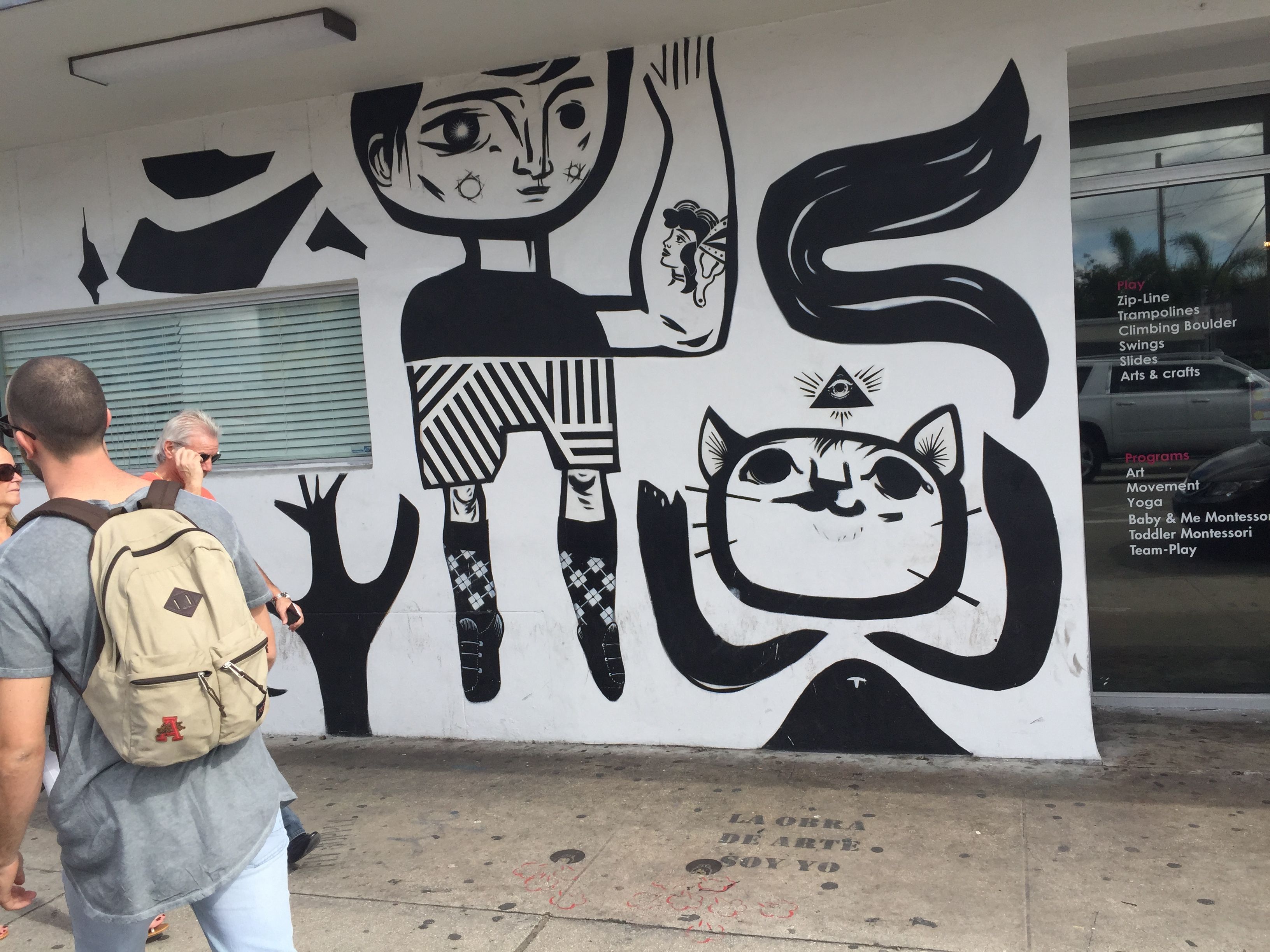 I hope the viewers on Steemit out there enjoy this post, please upvote, resteem, and follow if you enjoyed. If you visti south Florida be sure to take the drive down south to Miami and check Wynwood out. If you are a real art enthusiast be sure to look into art basel 2018 in December of this year. Plenty of time for planning but book your trip early! I'd like to keep writing bu I have to get back to the grind myself. I have made it to the final round for 1034 Art Magazine, this means I will be entered into the next and final selection-round of their competition and could be featured in the printed version of our Q2 edition of 1340ART MAGAZINE (April 2018). Wish me luck!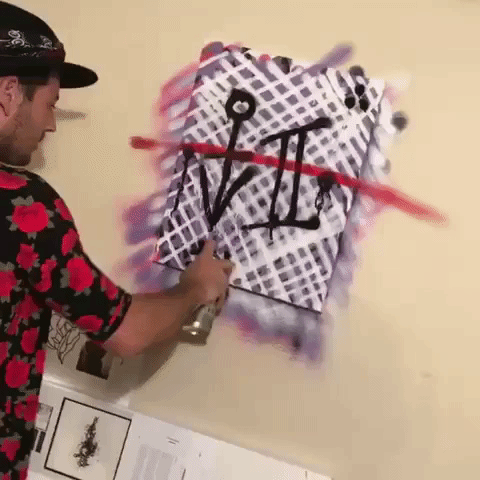 Good vibes.