YAAAAAWN - HAVE A WONDERFUL MORNING WORLD!
---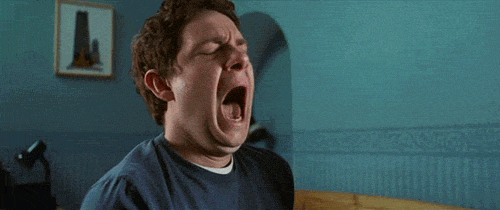 ---
Its grey outside, looks cold, the trees have no more leaves... looks exacly like a CANVAAAAAS DAY.
All the time i have this huge canvas here and never started it for no reason. Yesterday night i started this work and i m working on the canvas right now. By the way to get a free head from this work i have another canvas in progress and work on this today.
check the progress and some details.
---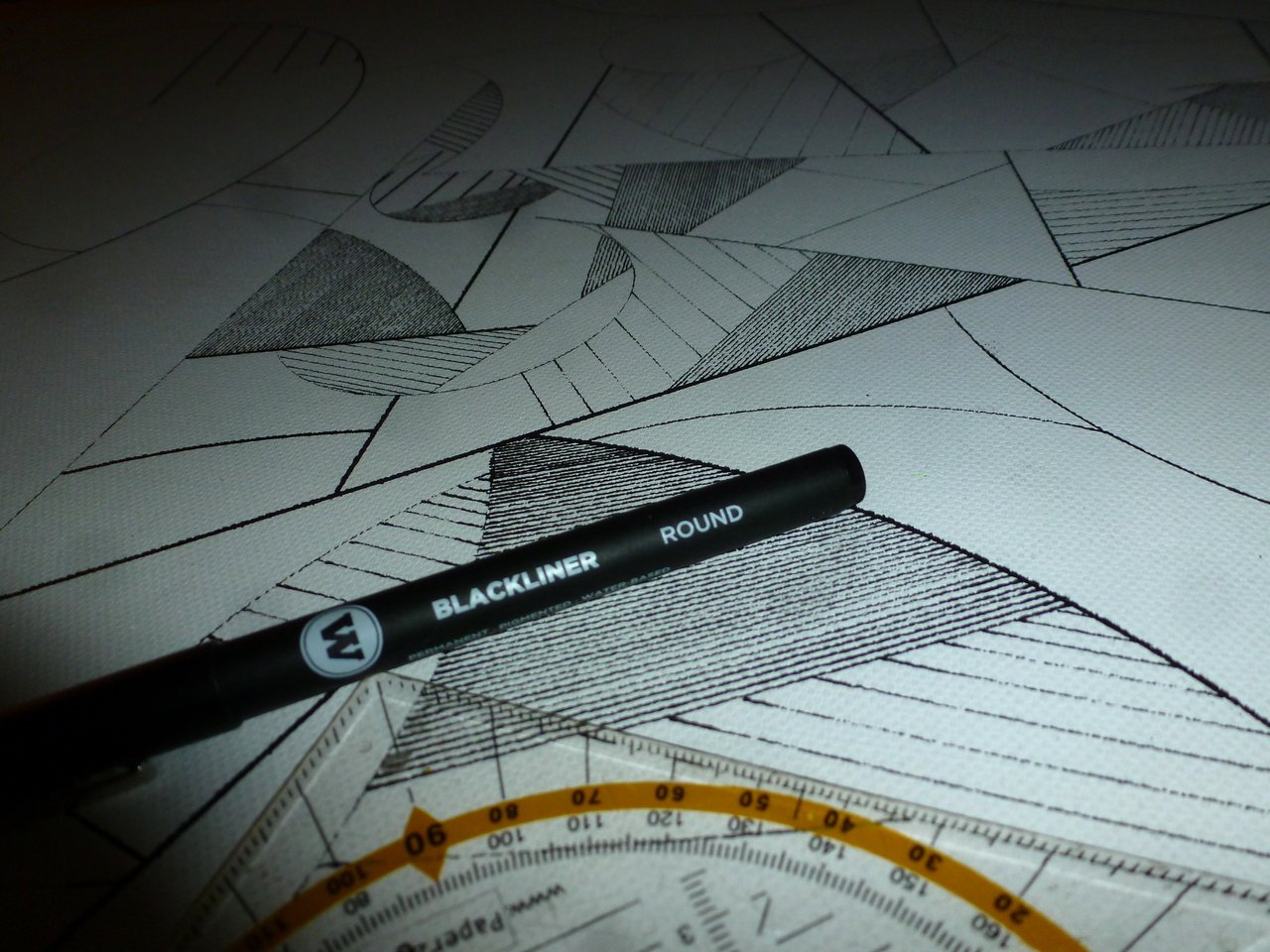 ---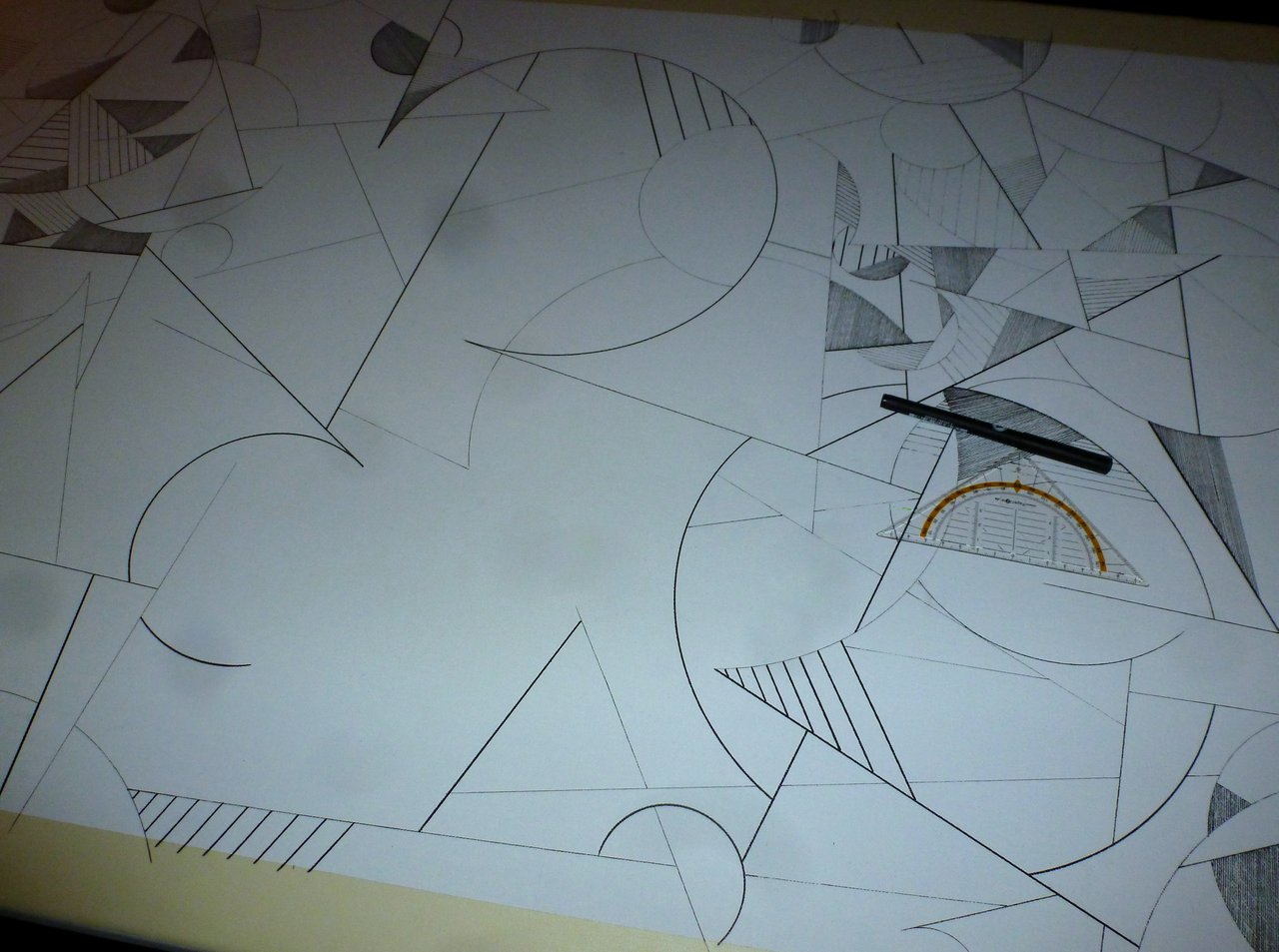 ---
It takes a lot of time and i love this.
I always paint this artform alongside. I call it "edga art" .
... mostly these pictures are black and white.
---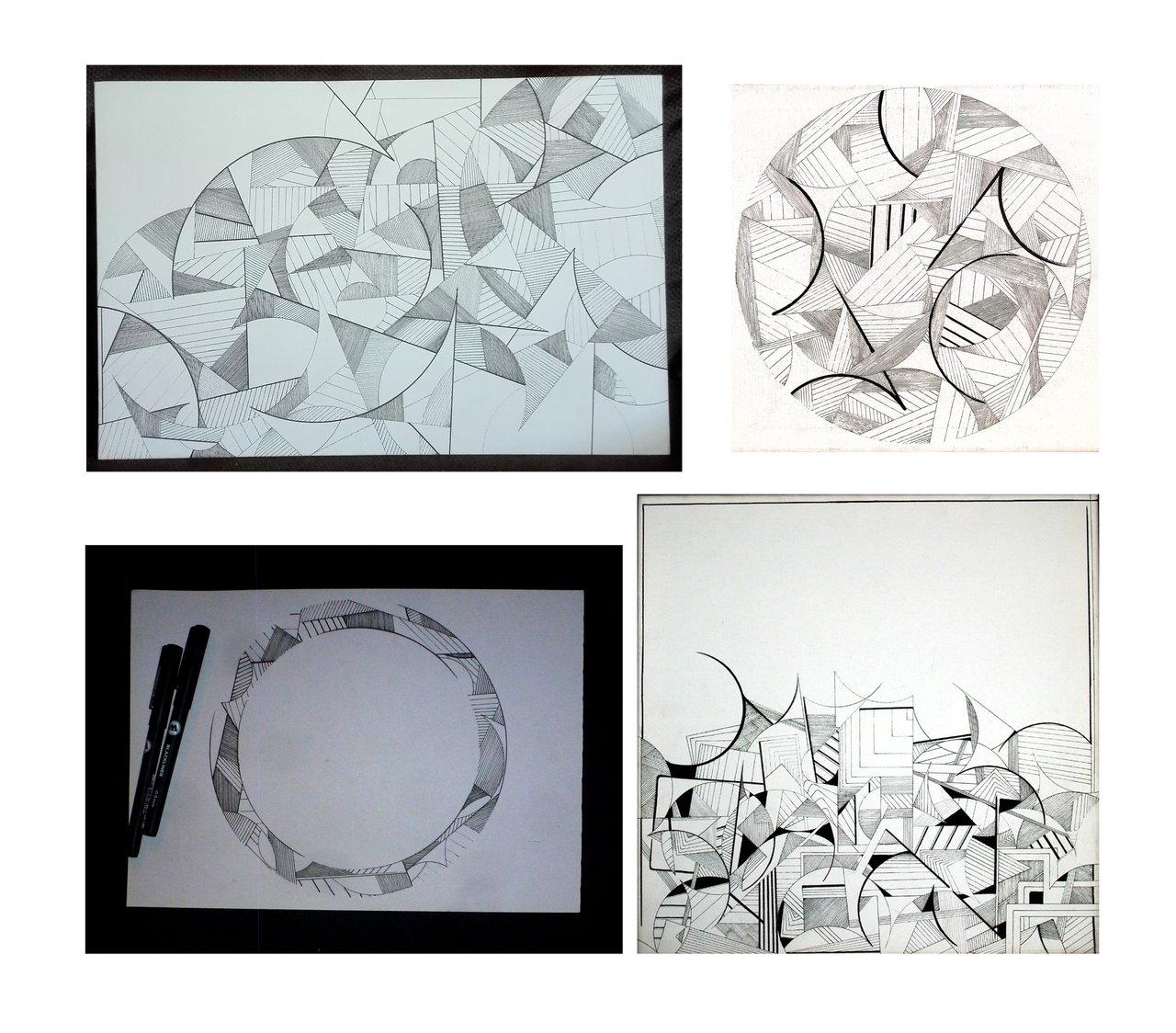 ---
Last time i did some experiments and was playing around. What do you think?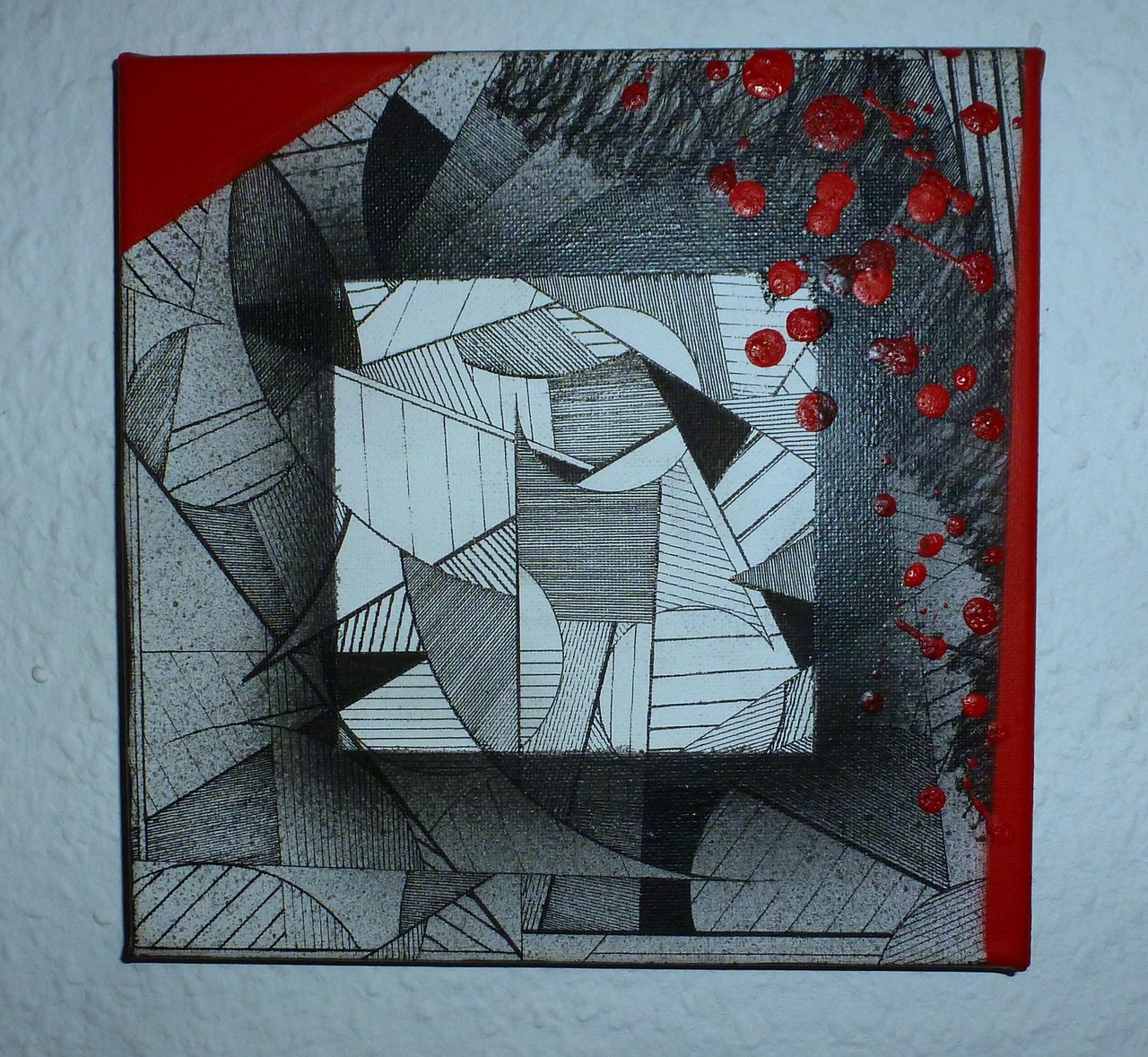 ---
Think i will finish this little one by the way too today... i miss something in this picture.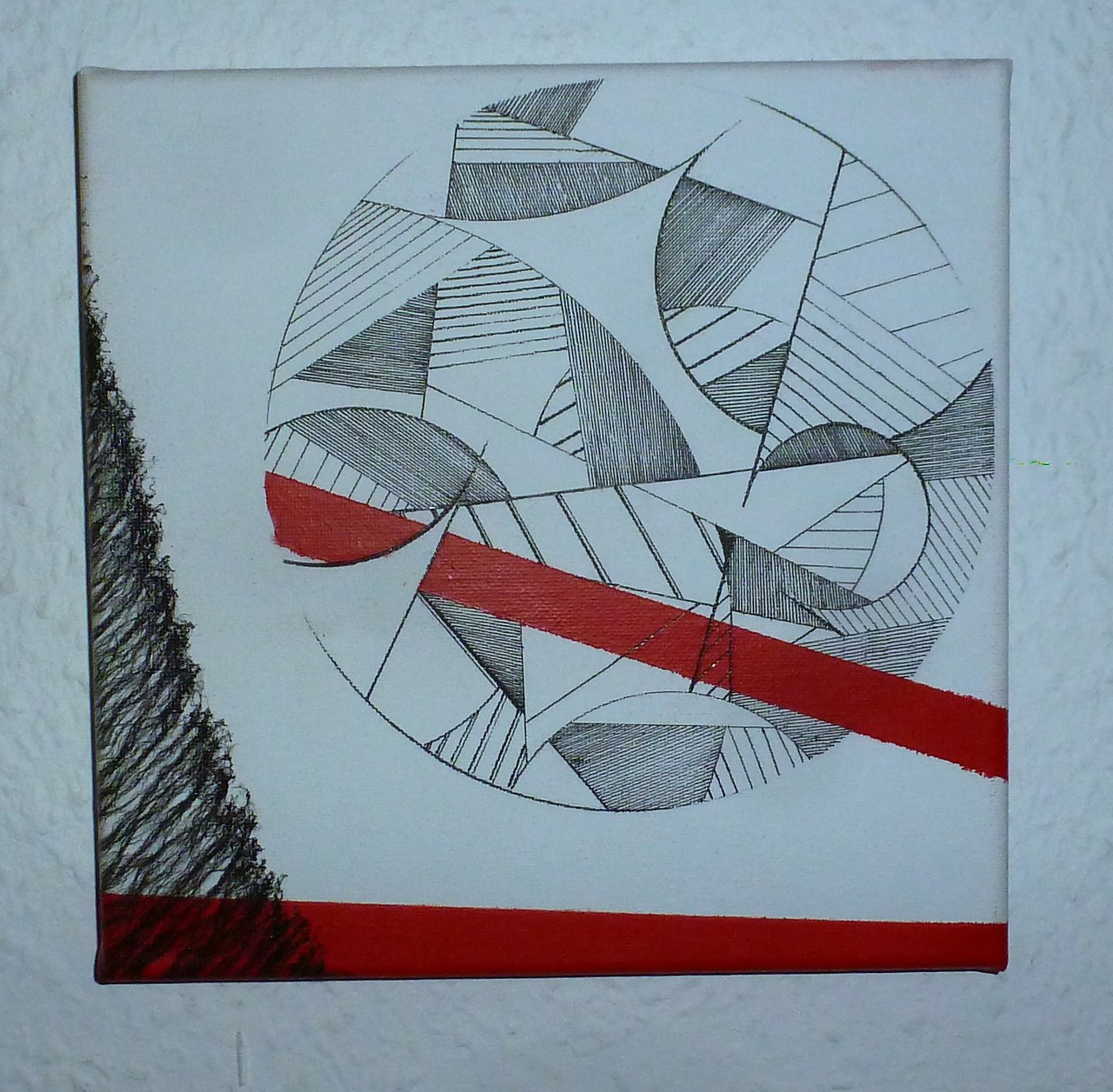 ---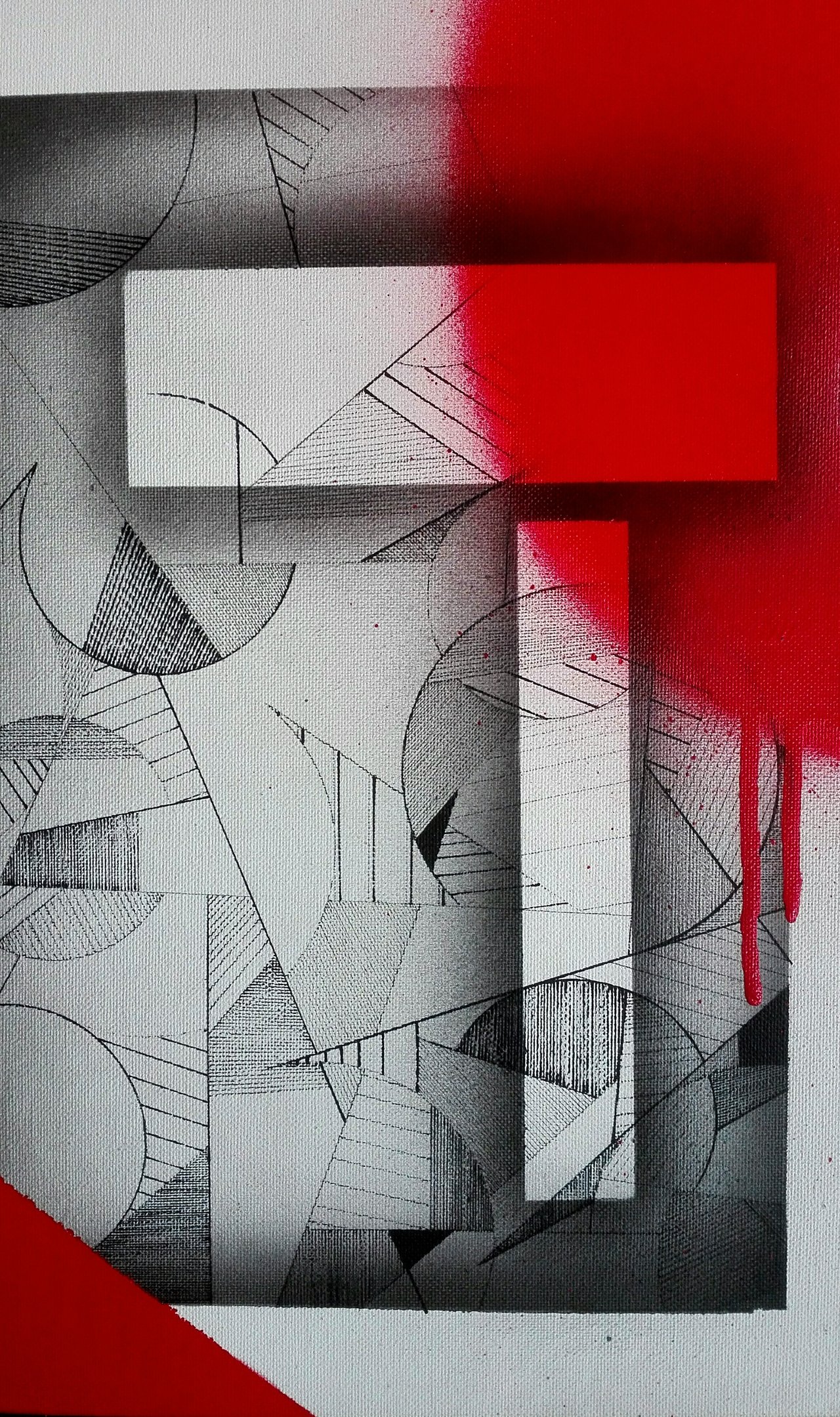 ---
The second canvas on which i will continue to work today is kind of top secret and a for a very good friends girlfriend. He gave me the order to create a Rick and Morty canvas with a graffiti of her name. I decided to paint this canvas just with brushes.
Here is a detail shot "PSSSSSSSSSSSSSST"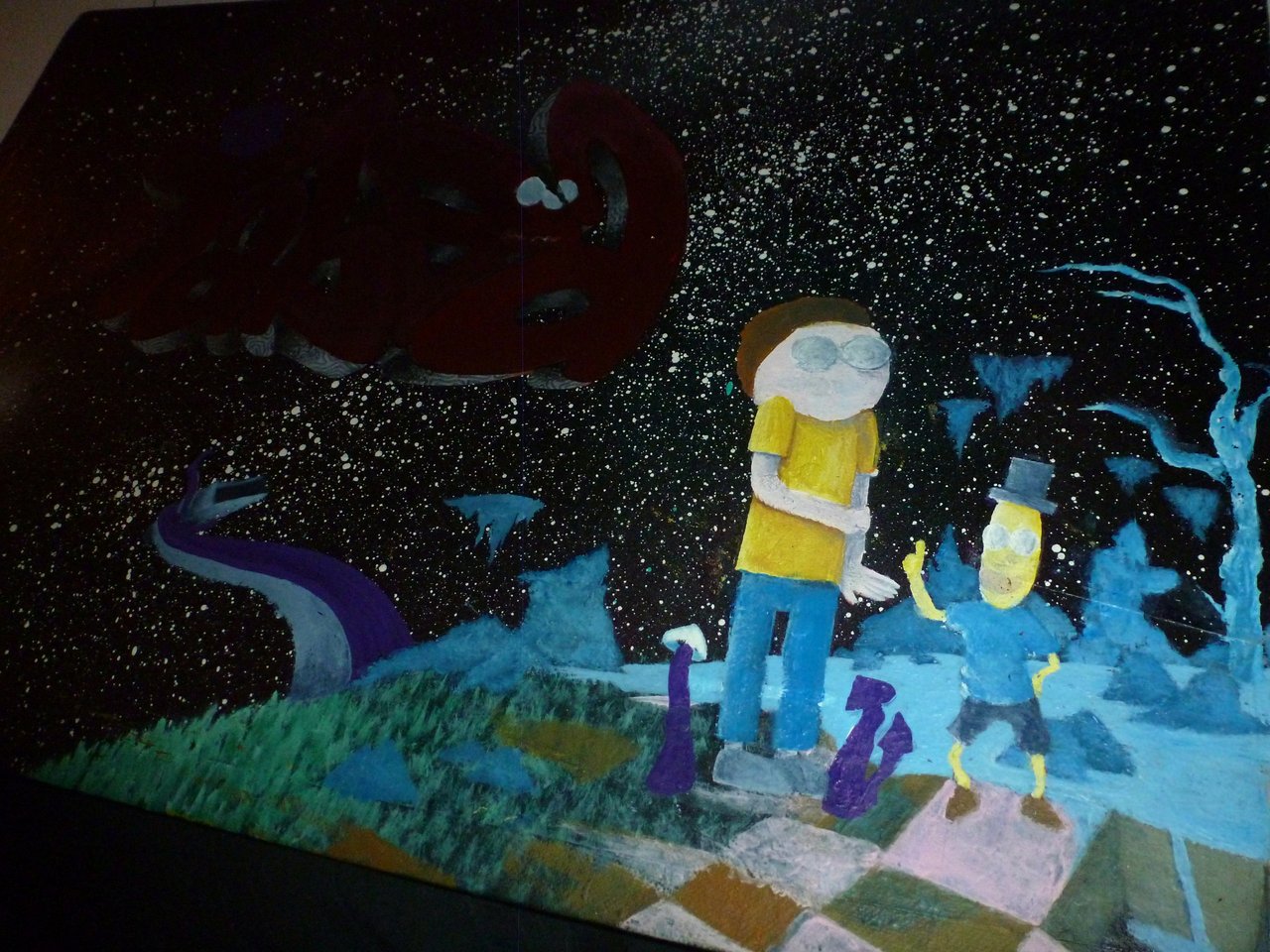 ---
...will be fun working on this again.
I have a lot of canvas here with just a background or empty (so if you have a wish or idea?! feel free to contact me ;) ) ...
...what i actually want to tell you is about one of the background... i found a very cool idea what i can do with it and i m really happy about this idea. But i will not tell you now. I will show you "just" the background because it looks already very nice! Thats one reason why i never started too :)
check: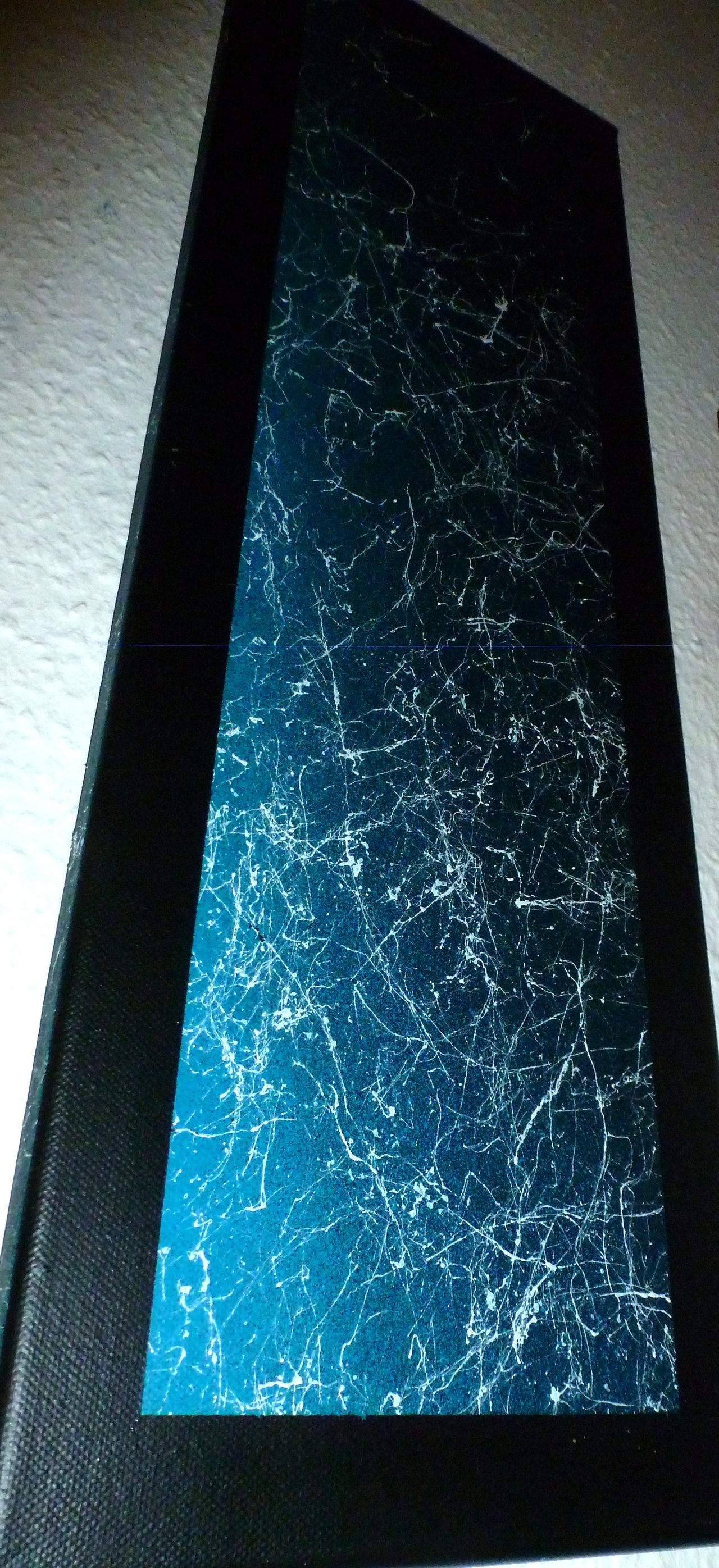 ---
Some weeks ago i painted this Bad ass punk by the way next to a good chat with a good friend for a long time. He is such a lovely person with a big heart like a lot of people everywhere worldwide and one of the last real punks i know!
I like the result.
PUNKS NOT DEAD!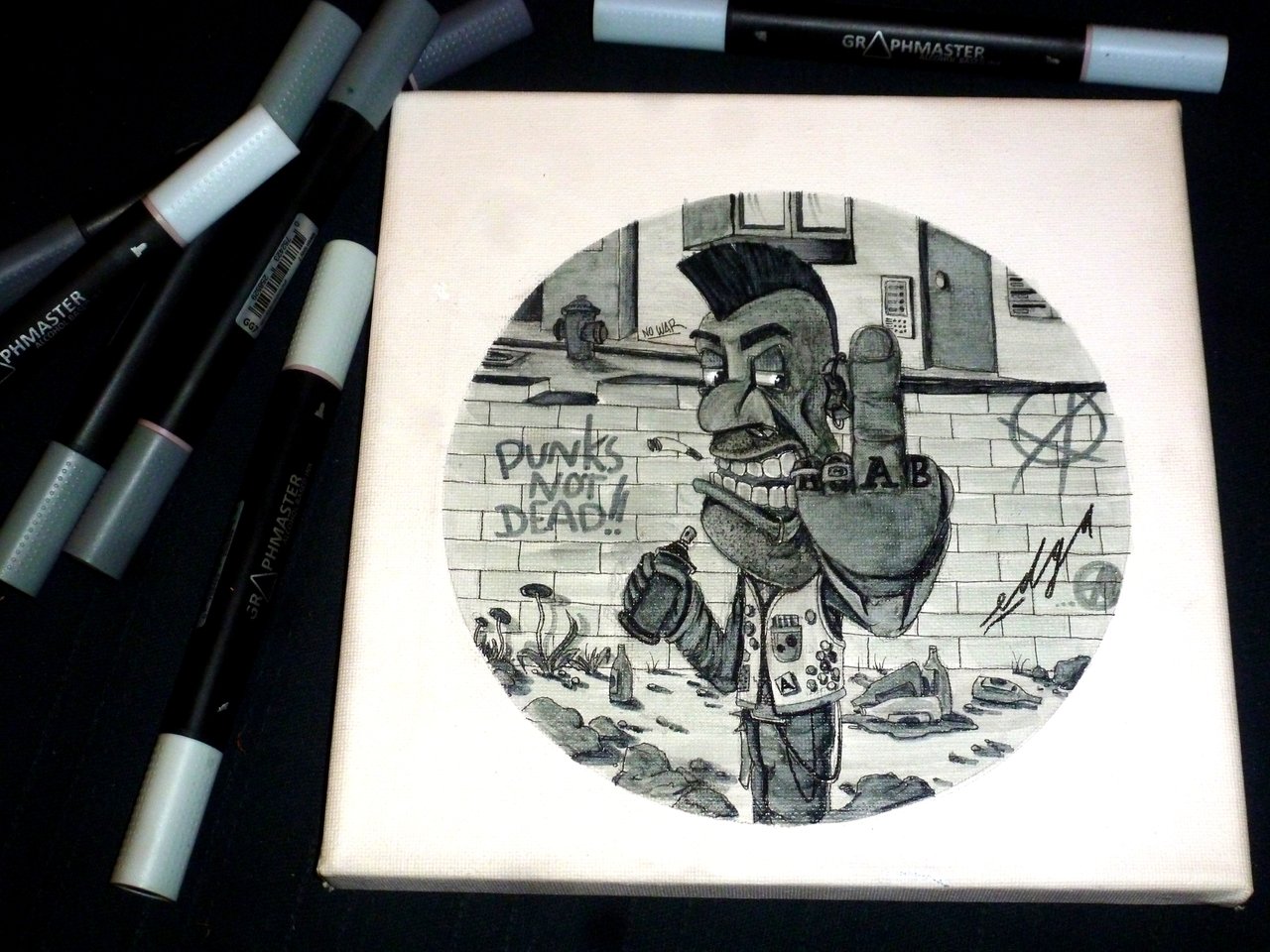 ---
All right, lets spend some hours in art now...
edga! Less texting, more art!!!
...
One last picture of some psychedelic fantasyworld psyshrooms: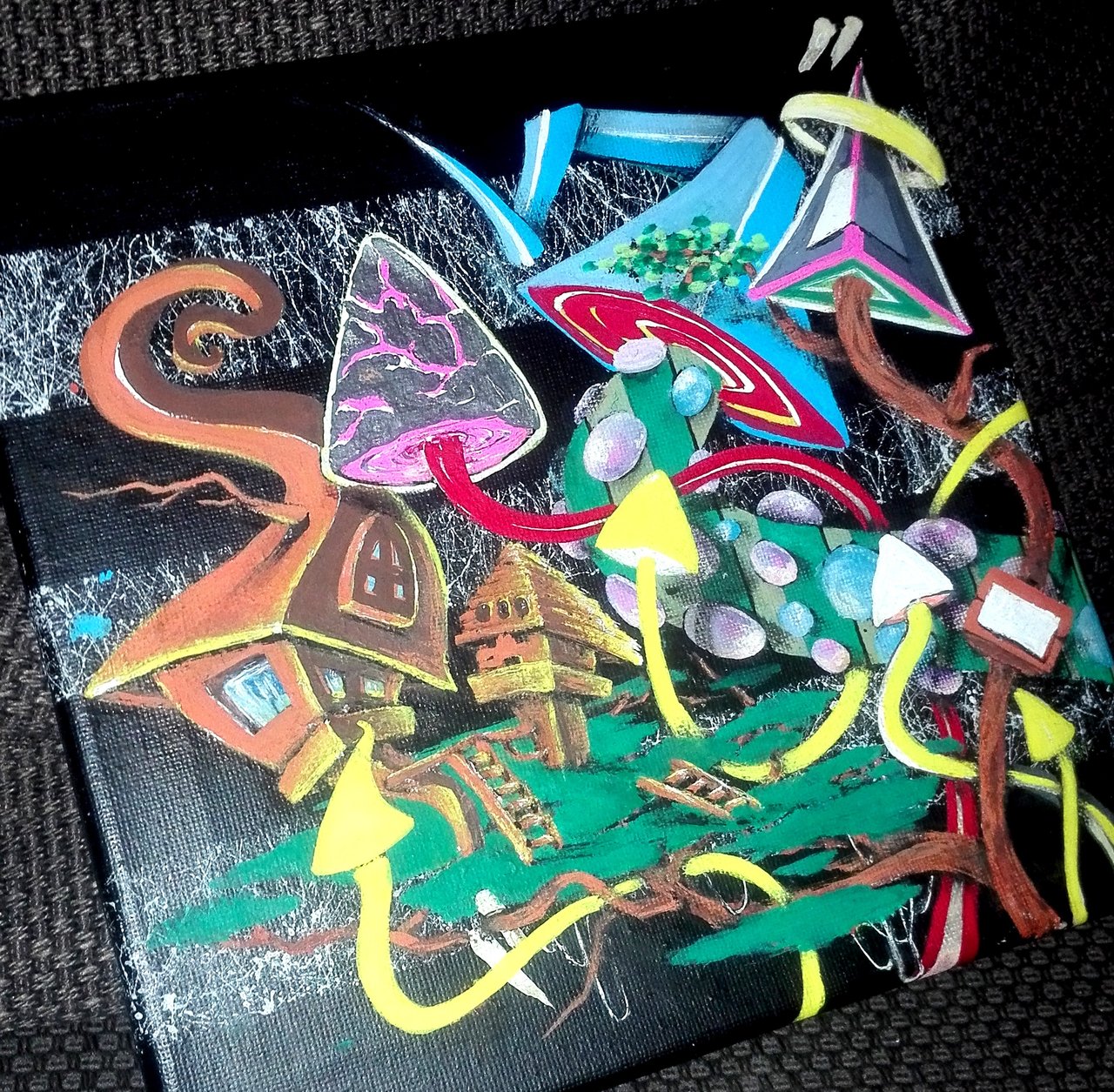 ---
ALL THE BEST, HAVE A GREAT TIME!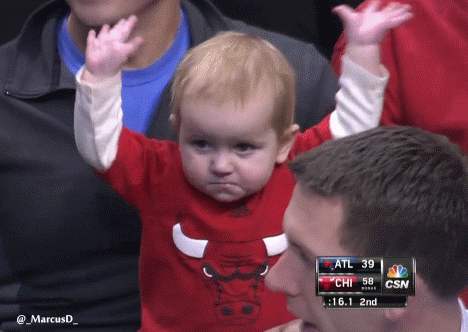 ---
check also:
Shop Vida
PEACE and love,
-edga NOWARGraffitis