Definitely the largest and most hype of the art projects at burning man was The Folly by David Keane and Co. A giant shantytown of towers, bridges, curious rooms, a theatre, a bar and mysterious peep holes.. this was the midweek folie with friendly fungal visits and a whole lotta dusty hippies.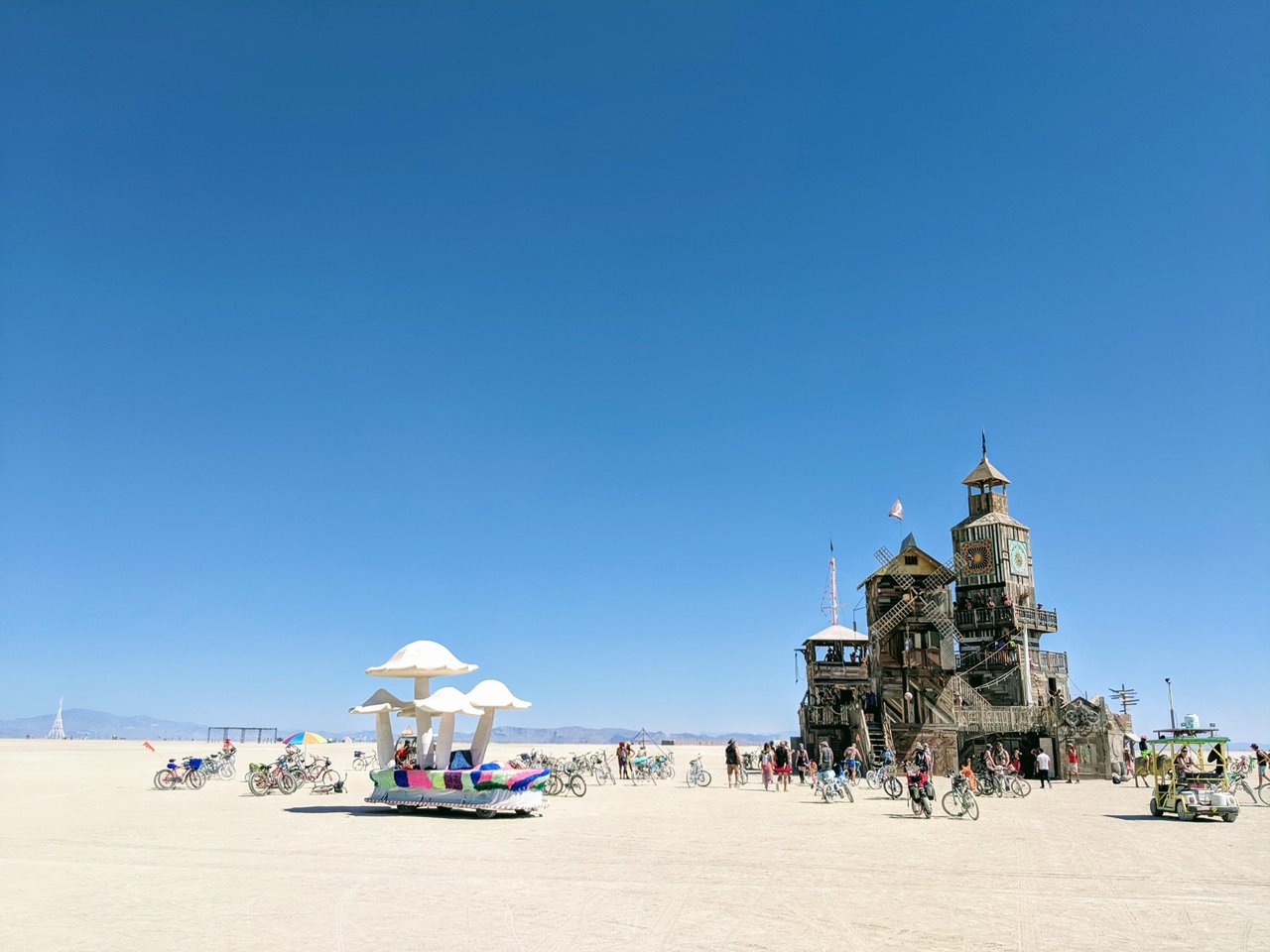 Of course they burnt that sucker to the ground, midnight on Thursday she went up like a box of matches.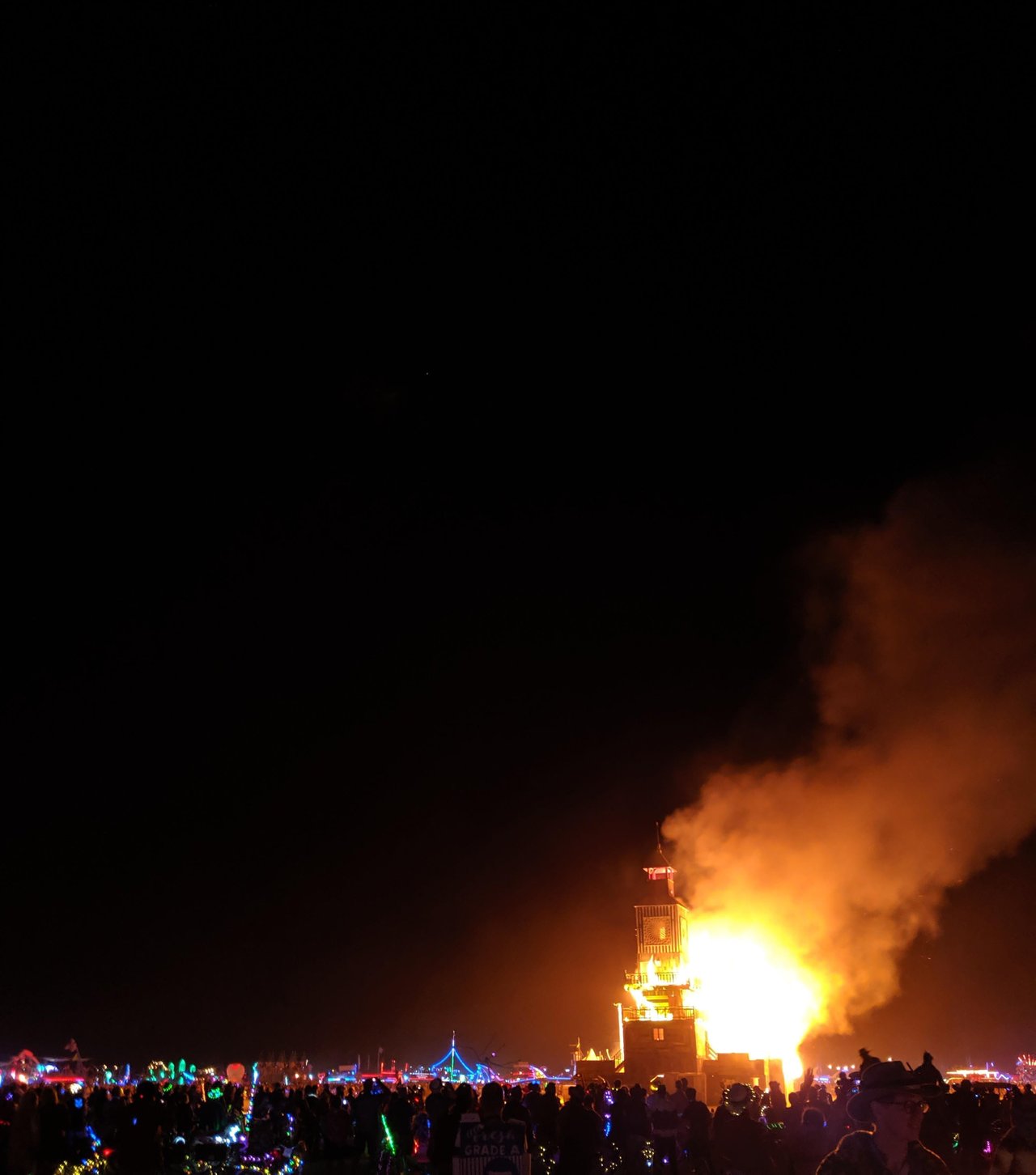 The fire began to clash with the cool atmosphere and nature began creating it's own interactive art.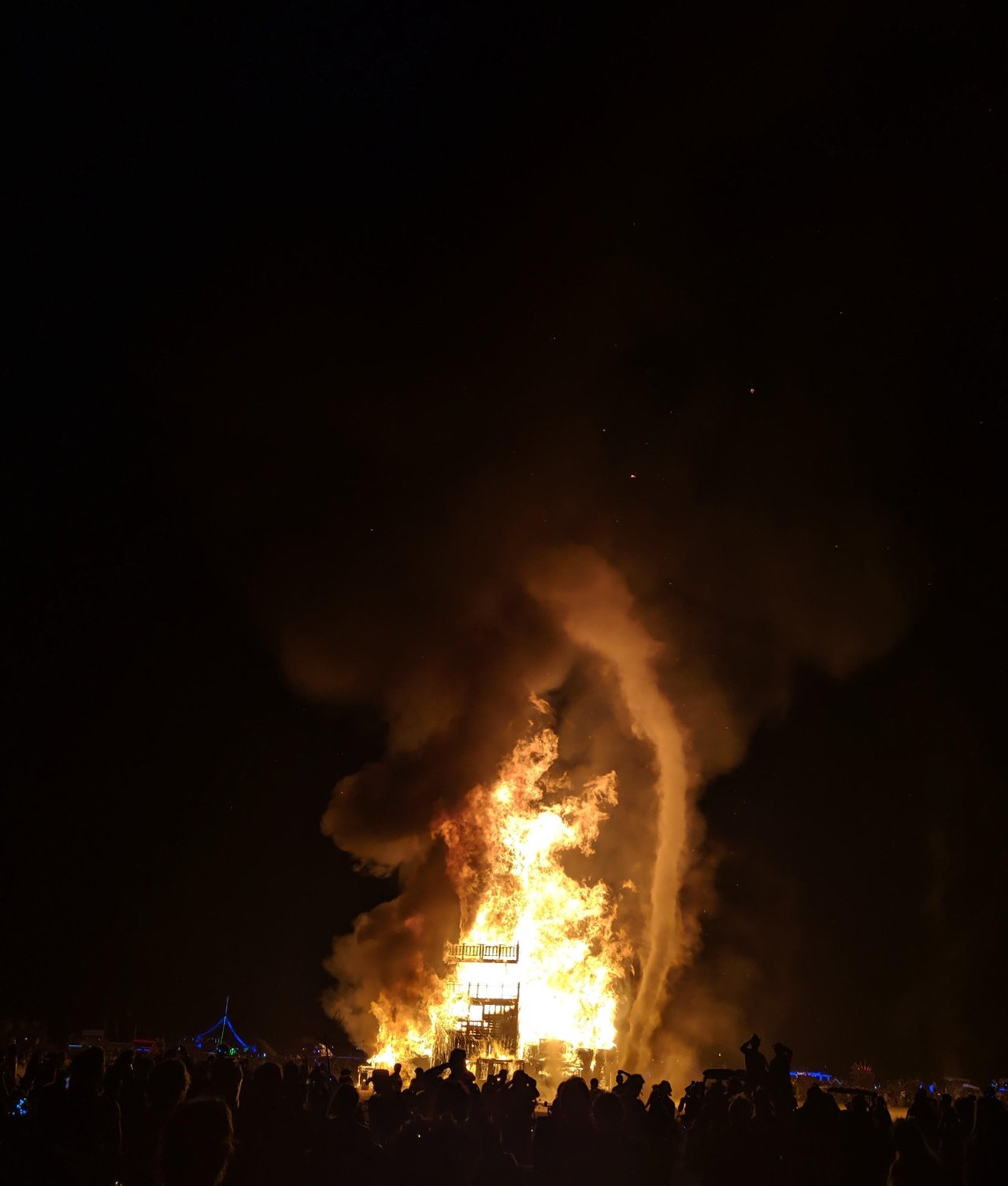 There was a brief moment of reserved panic, on the surface calm yet apparent tension amid the tornadoes dropping flaming debris into the crowd. I stood in place and lowered my goggles watching the crimson snowflakes hover over me.
A mild chance of catastrophe with the tornadoes going straight into the crowd and all the art cars locked in place by the throng of people. Some singed eyebrows and a quick midnight tanning session but nothing serious in the end, just another night in the desert.