'She had graduated from the Academy on Rogus One just yesterday. When she found herself in the middle of a war zone here on Carelia.'
'Her lieutenant fell victim to a sneaky surprise attack, leaving the full weight of the platoon's command on her young shoulders.'
'An alien planet, new mates and an unexperienced leader. '
'Space Cadet (Lauri) Lollipop at your service! Pleased to meet you.'
***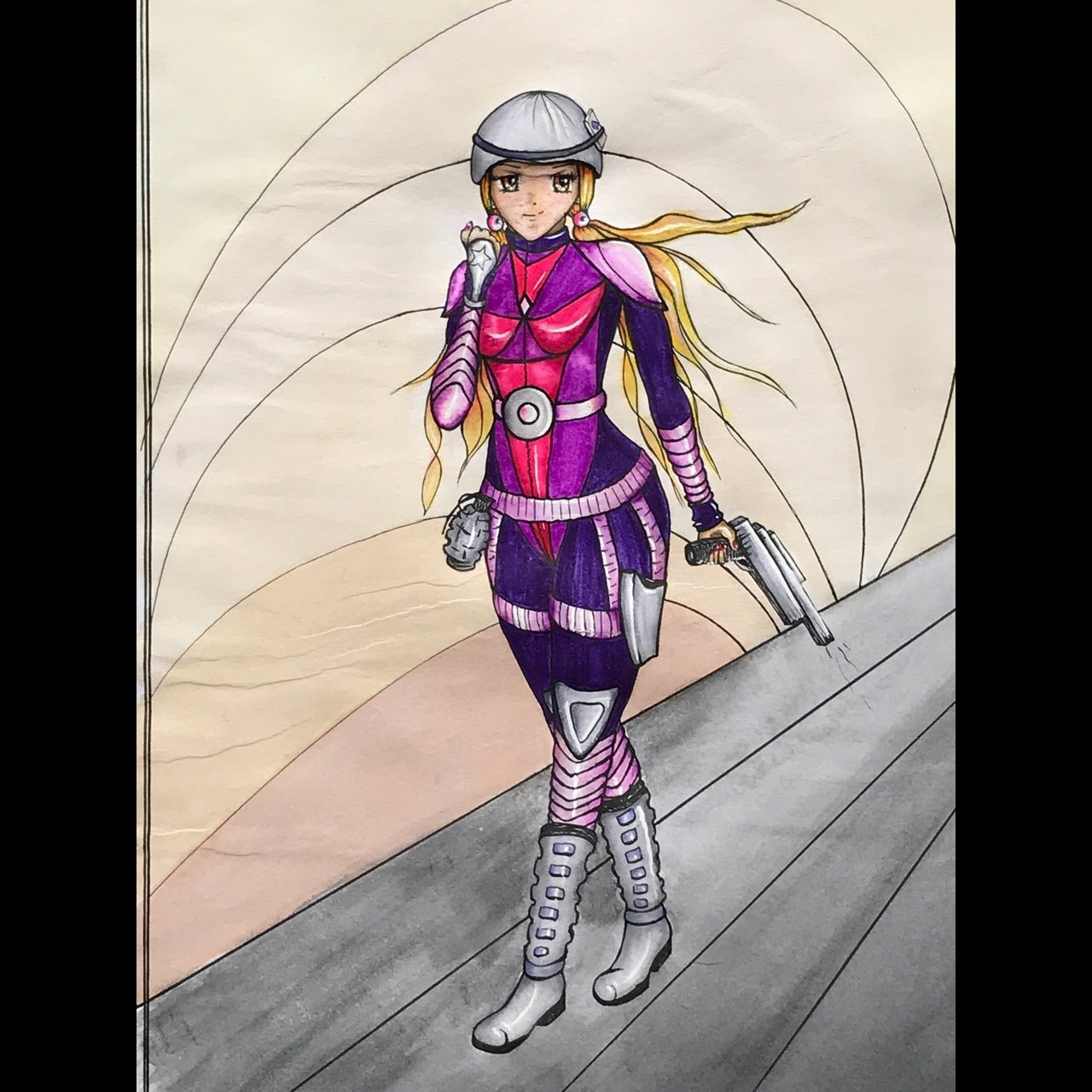 This is a re-post from my Instagram account OceanDreamIllustration hence the black borders.
Several things had happened. I have been working on manga and anime style and human form in general for a while now. And at some point I designed this character and gave it some faintly military features.
Then, I was thinking that manga and comics go really well with markers. The only ones I owned were water based Tombows, which I like, but I really am a noob with markers. I think they worked fine, though I had a little problem with the paper, which was a bit thin for the markers. Anyhow, as a result of using markers I ended up with some really popping colors.
Military + popping colors + my love for sci-fi/space = born was 'Space Cadet Lollipop'.
Of course, when I posted it to Instagram, I had to add the mini-story :)
Let me know what you think!
***
Here is my step-by-step process from pencil to ink to marker:


!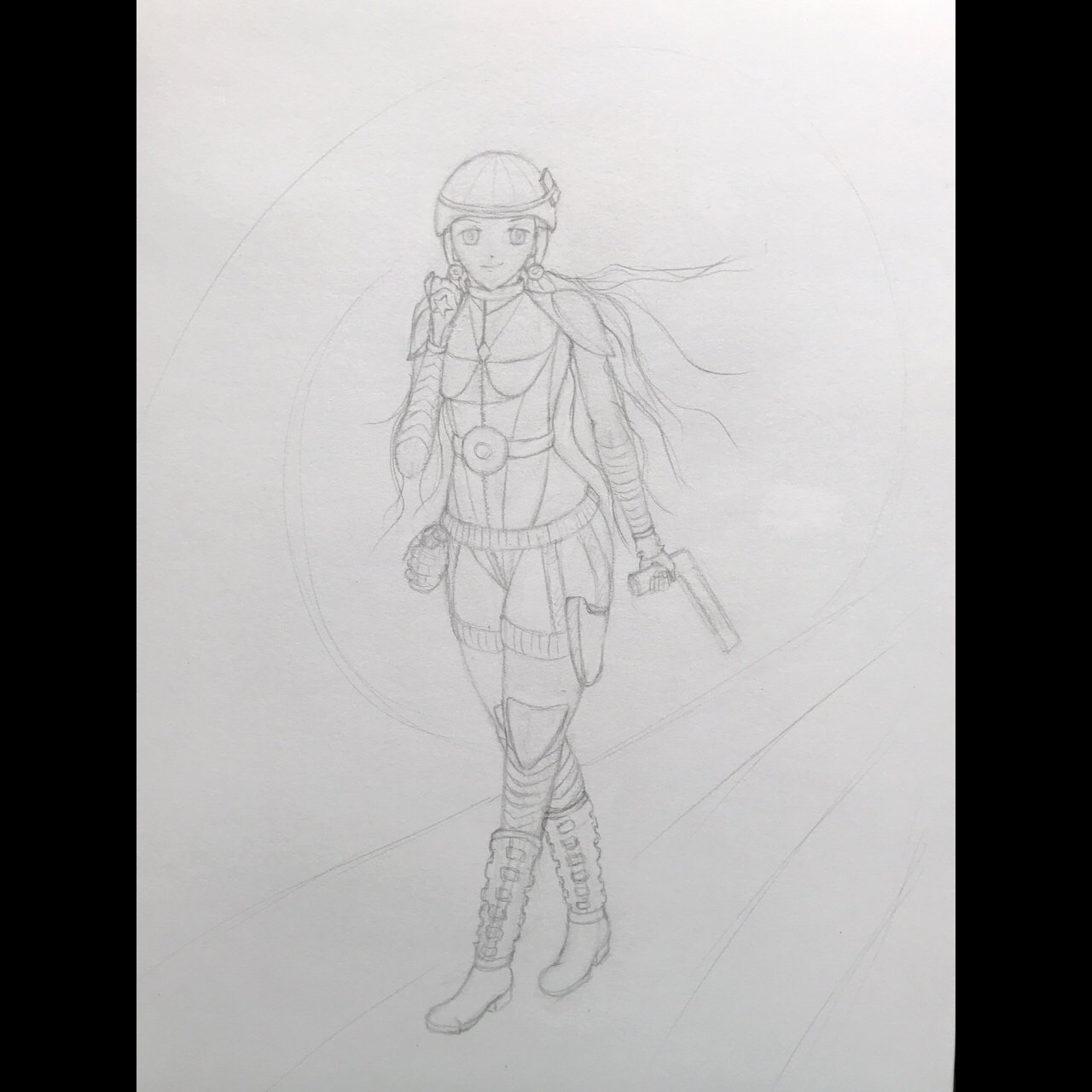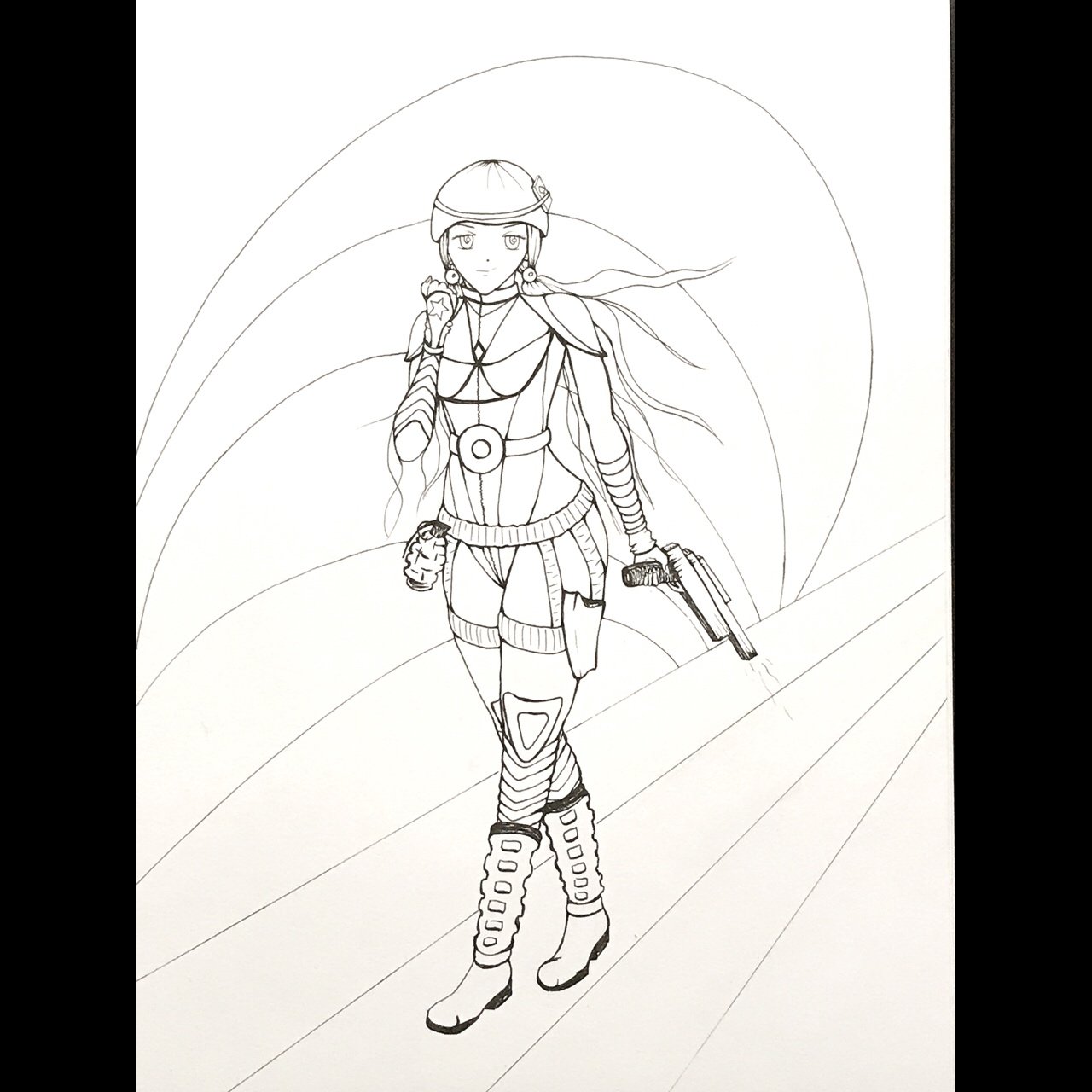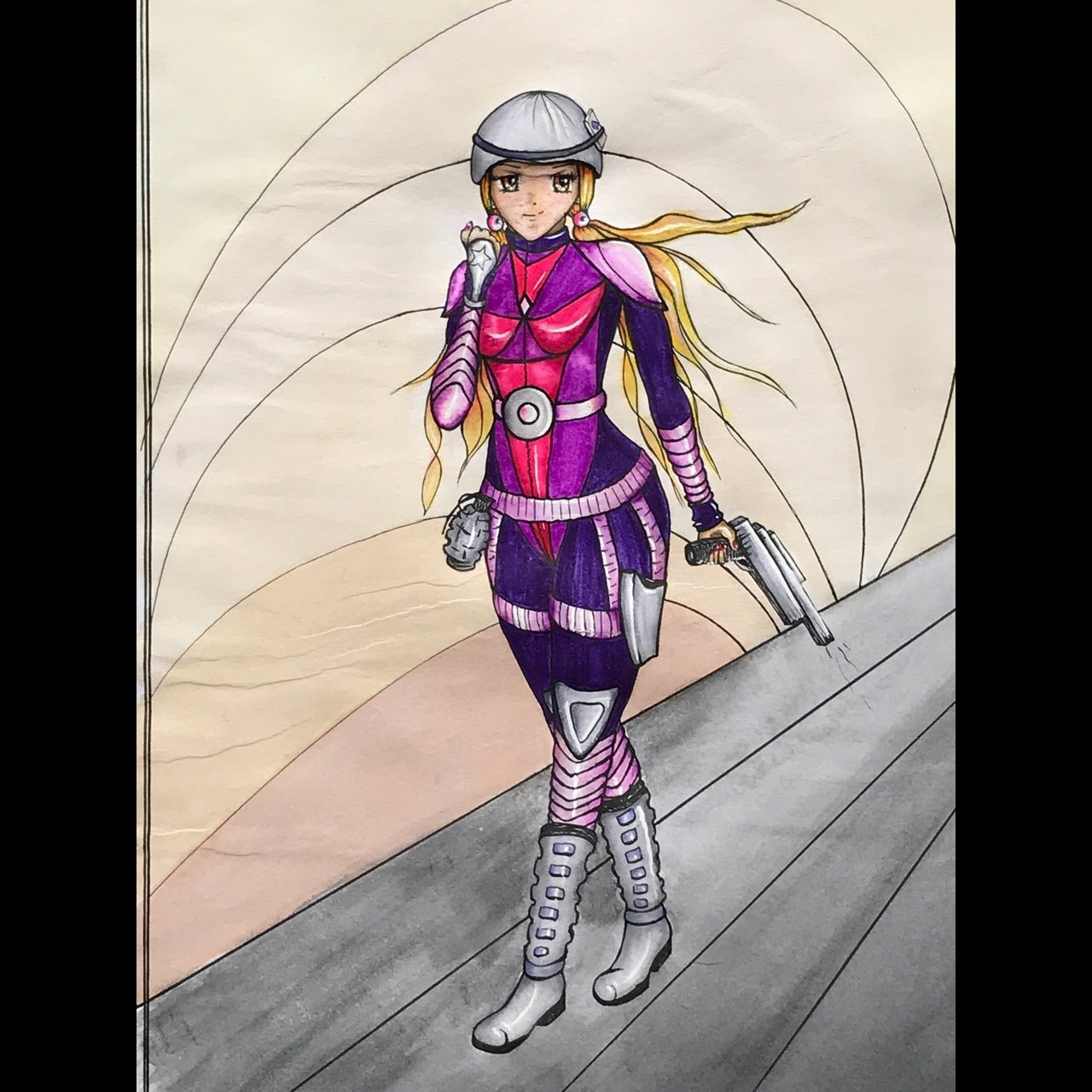 ***
Thanks for reading and viewing. I hope you enjoyed!
***