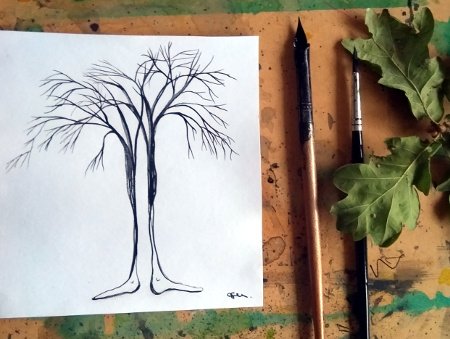 Tree
I saw a tree that was still standing but every inch of it looked dead, like all the life had been sucked out of it. The branches were an inky black, and at the tips it looked like drooping fingers that had dropped its final leaves.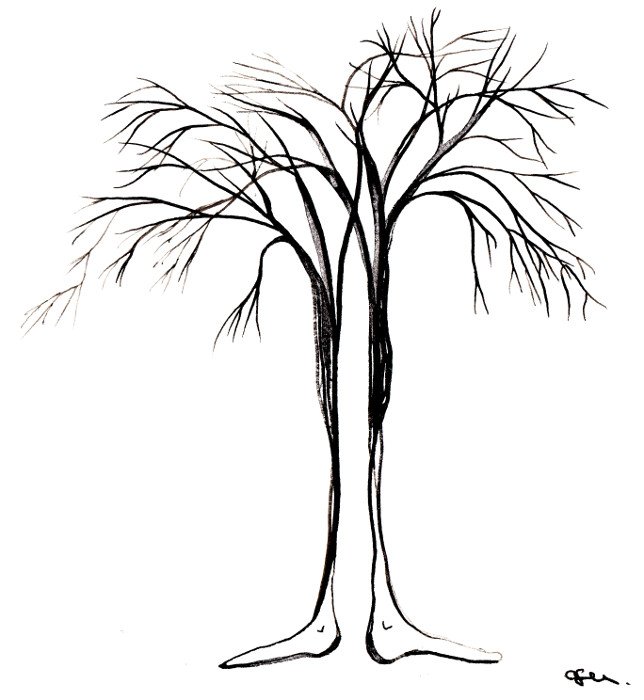 Dead Wood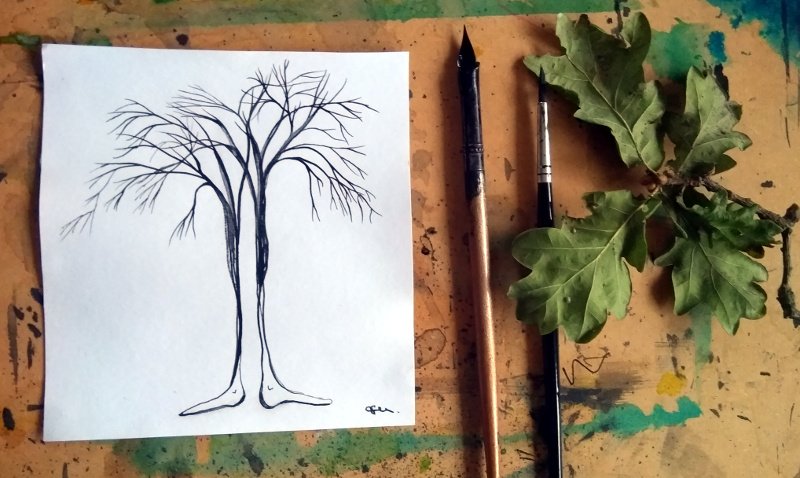 Created using my brush, dip pen and black drawing inks.

If you want to see some of my previous ink illustrations check out DWELLING, an illustrated crime novel collaboration between myself and fellow Steemian @dougkarr, set in New York's Lower East Side. Dwelling is now available in print and ePub.