Super busy, but needed to post anyway!
My notebook, which has brought you all some crazy posts over the years, has gone bananas due to the crumminess of Windows 7. So... I switched to Linux! I'll have to try to figure out how to run at least a few of my favourite Windows apps.

I've got to say, though, installing Linux (Mint) was incredibly quick and easy. Getting illustrator running won't be so easy, but it's worth a shot.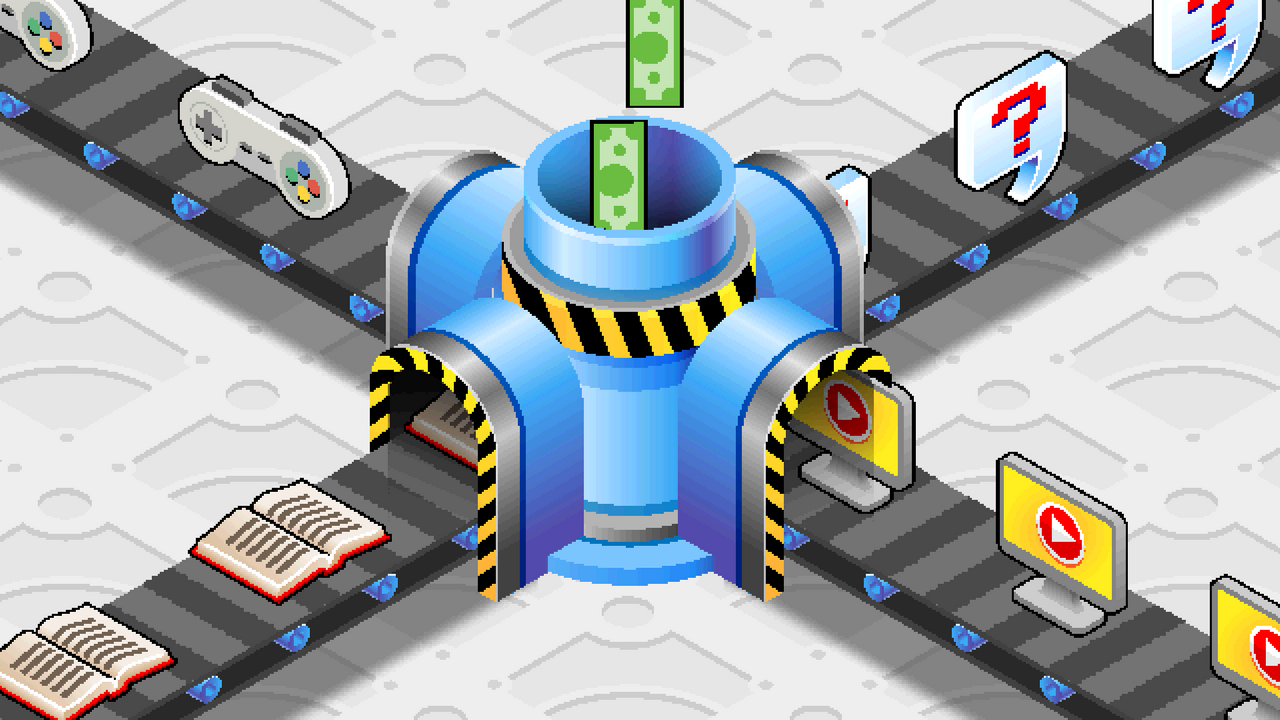 Not much more to say, but here's a scene from an explainer video. It's not real pixel art, it's vectored and then treated with a pixel filter in After Effects. Sorta like making an instant cake instead of a home-made cake?

Gotta run! I'm not logged into Steem on my notebook, in fact, there are a lot of sites I need to log back into. At least I'm partially free of creepy ole Mr. Gates for a little while longer :D