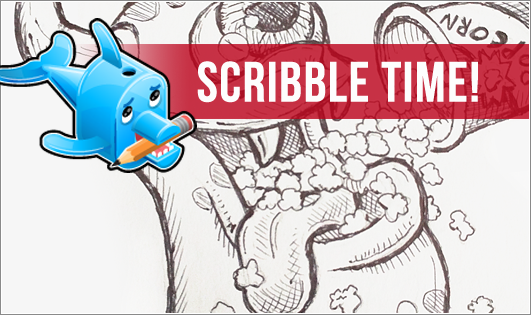 What's up! (get it?)
This is actually some mess I made at the end of April... It looks pretty uninspired, so I was in no hurry to upload it ☻ I find myself wiped out from insomnia today, so I'm not very on-point....

Popcorn Guy
...and yet, you'd have to be some kind of moron to buy the overpriced popcorn and Jr. Mints at the theater... Ugh, Jr. Mints... They're not quite as stodgy as Canada Mints, but they're pretty dated! :)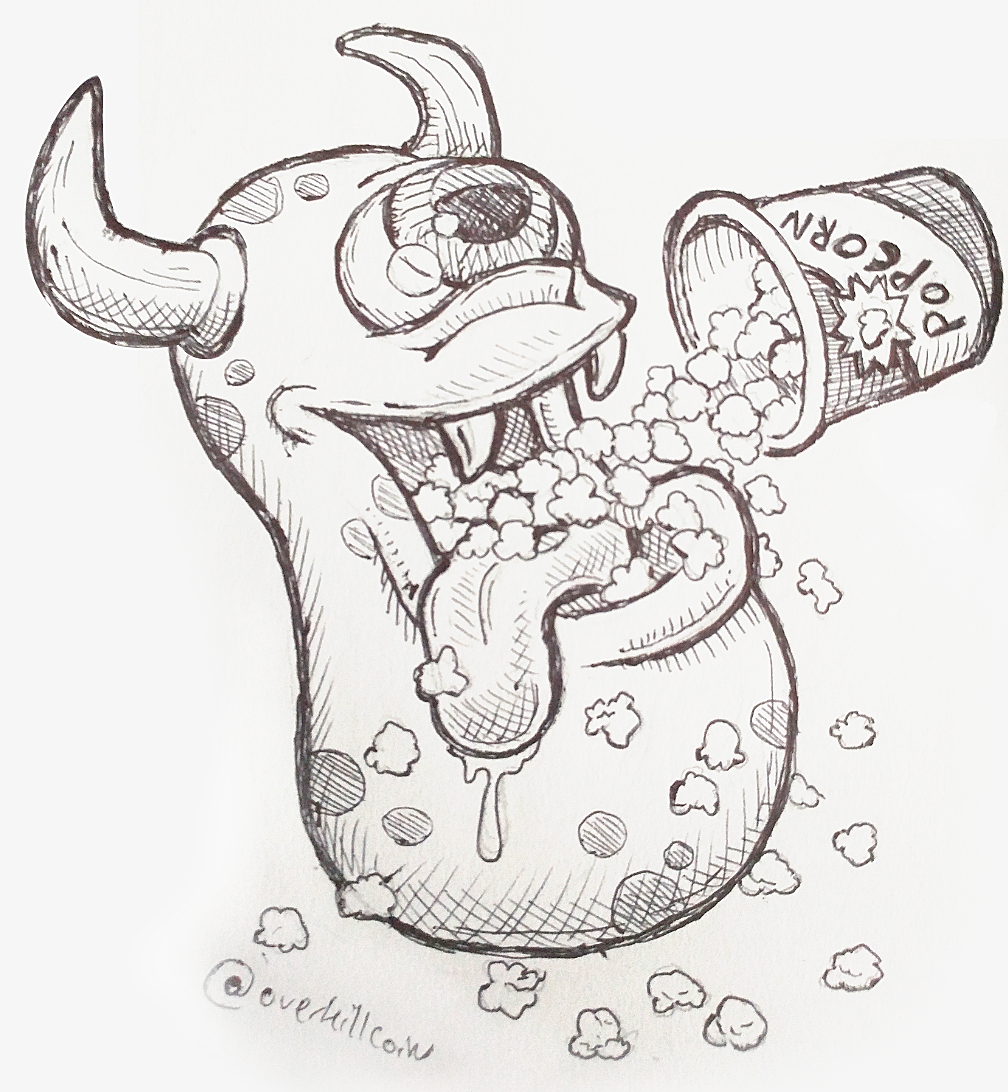 Behind on comments!
In addition to dragging myself about my flat like a tranquilized rhino, I've also fallen behind on comments... Whatta mess! Forgivenesses, please!! ☻