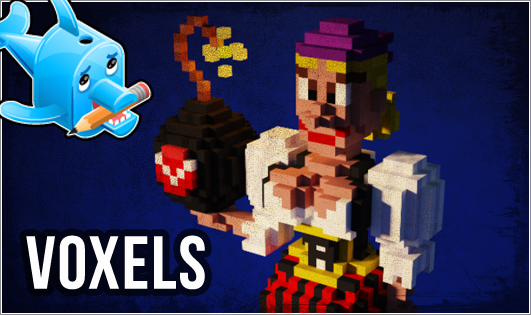 A female crew member —
with a bomb — and puffy sleeves!

Struggling to keep the pace up... Yesterday I went shopping twice - and I HATE shopping! Nothing puts my schedule in a tailspin like shopping and driving all over the place. Meh's.


A bit over-done?
I don't know why exactly, but I think this character is too complex and is losing sight of my original style. Being a female figure, I wanted to add more roundness in the shoulders and dress... I dunno... Let me know what YOU think — unless you're Anita, here to wreck all the funs.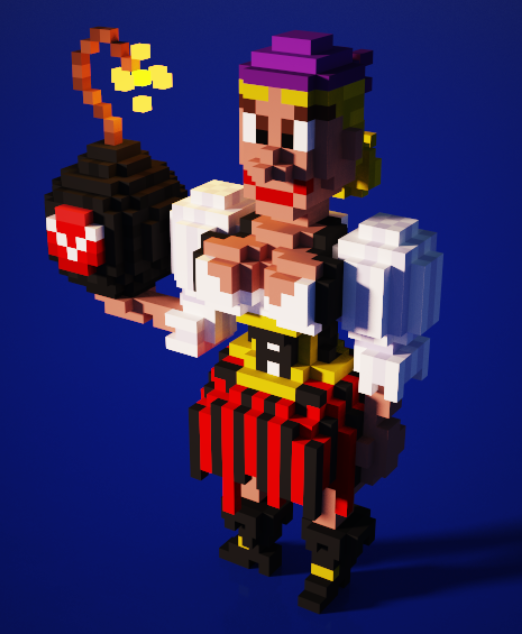 Deranged face?
Looks kinda like someone I know, but I can't figure out who...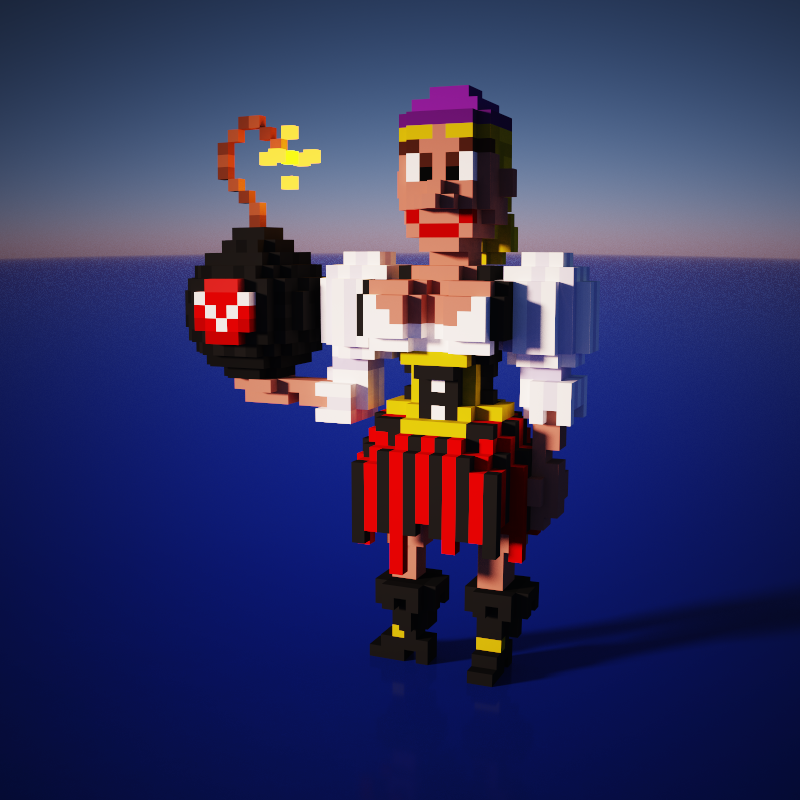 That grrrl likes explosives...
And those sleeves! I doubt there's a quicker way to a man's heart than wearing puffy sleeves.

Okay, everyone, I'm out!!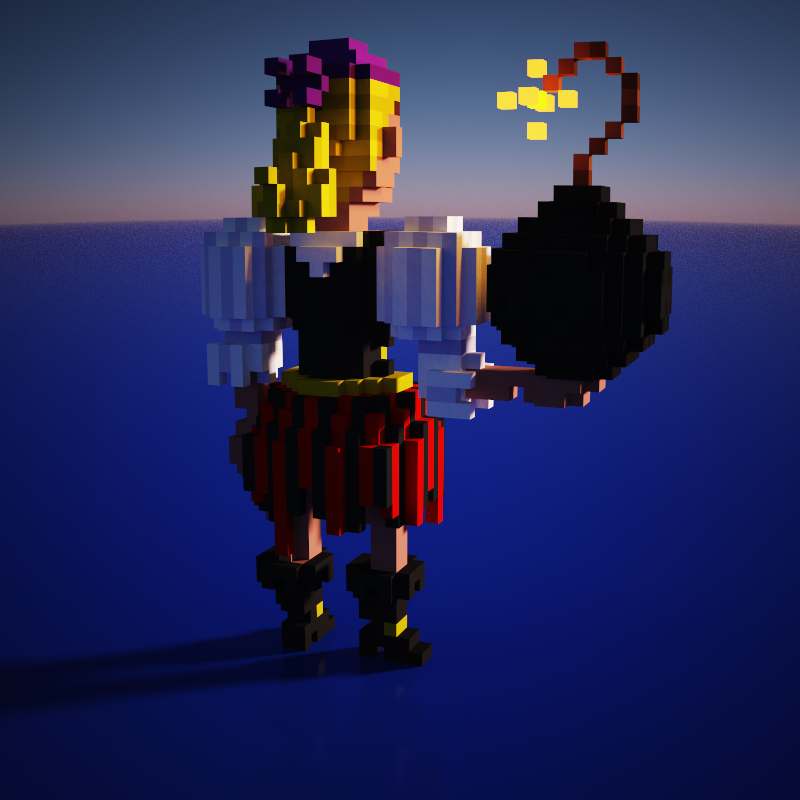 Meet the Whole Lot of 'Em!
| | | |
| --- | --- | --- |
| "OctoPissed" | "Ye Olde Flaggy Bastard" | "Harpooner Whale" |
| "Pirate Flag Ship" | "Spam Barge" | "Grrrrenadier" |