This time I want to present a series of characters that I made for a candy distribution company, called "Sweet Delivery", were made for this company, but I wanted to disguise them for Halloween and as we are in the month of witches hehehe, today is On Halloween, what a great opportunity to show them!
For the creation of the characters, I used the Adobe Illustrator CC program, using the pen and brush brush tools, I first achieved the vectorization, and then the coloring. Using in some a small Gaussian effect to give shading, and in others simply playing with the tonality of colors to make lighting effects, so without further ado I show you my sweet creation:

CREATIVE PROCESS
The first character, is a small Cup Cake, with orange cream, I arranged it with my hands on my head since it has some chocolate spider-shaped sparks, it has some threads surrounding it making it look like a very sweet mummy.
The second character is a bottle of Nutella, for which I simply made her a green hair as a witch and a hat, because this little bottle of chocolate is disguised as a witch, and of course you had to put a pot, but inside I put popcorn , mmmm delicious!
The third character is a candy palette (lollipop), she is disguised as a ghost, so I simply made a superimposed layer, for which I used a transparency effect.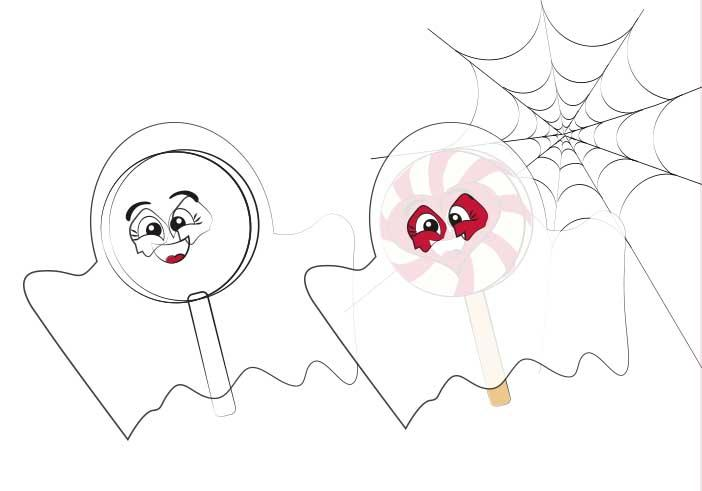 The fourth and last character, is a delicious chocolate, particularly is my favorite, I love his mischievous face, and of course I should be dressed as a vampire hahaha, with a cloak and fangs, making it deliciously charming.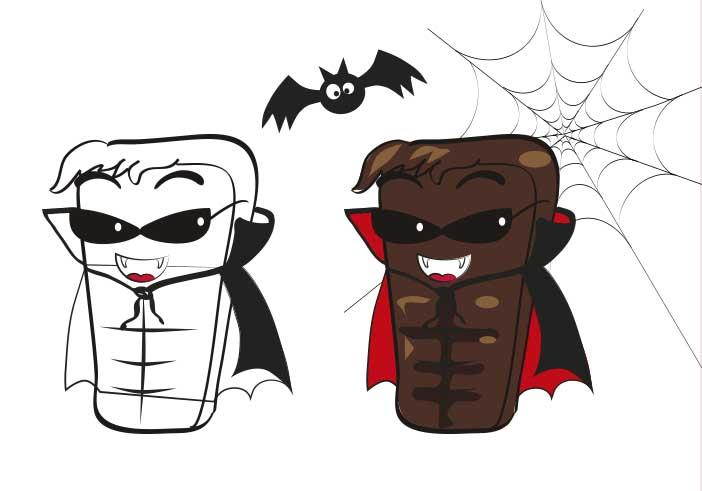 Finally, I drew some elements, such as cobwebs, small bats and spiders, completing the picture with a colorful landscape, all of my own creation, waiting for your day happy, and then to enjoy those delicious Halloween treats!

Thanks my dear friends for giving me part of their time and read me,
I hope you enjoyed my sweet characters.
Happy Halloween!!!!

Kisses<3