HI PEOPLE!
---
Today I come to show you a little of the art of a good friend, who does his work only with a stilograph and colored pencils, this art has been developed from a very young age, he has never done any course or other activity to increase his drawing skills, however, has a great skill when it comes to capturing on paper the ideas that come to mind, his ability for everybody is something incredible! and decided to publicize his work through this platform.
---
Next I will be showing you one of his works I hope you like it as much as I do and I hope you give him your support to continue showing his works of art to which he gives great dedication and effort.
---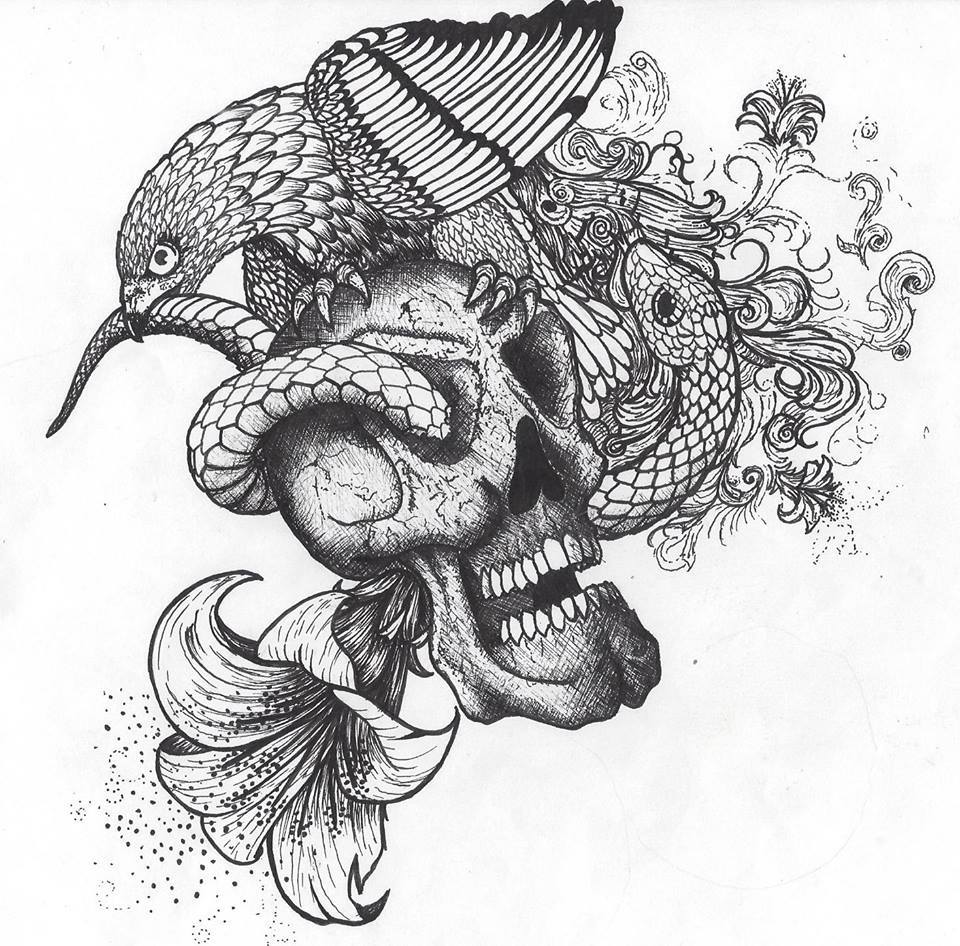 ---
Materials: Stilograph and paper.
---
symbolism:
---
The Serpent: The serpent symbolizes the evil inherent in the earthly. The sin.
The Skull: It represents the liberation of the soul, the transition from the earthly to the spiritual.
The Eagle: It represents the divinity that comes for the light, freeing the soul from its dark envelope (physical body) and bringing it to the surface.
---
In universal iconography the eagle and the serpent always appear in struggle. Certain authors justify this symbolic conjunction by claiming that both animals are complementary, rather than opposed, since one represents the celestial principle (of Heaven), and the other the ctonic principle (of Earth).
---
I hope this post has been to your liking, soon more drawings will come.
---