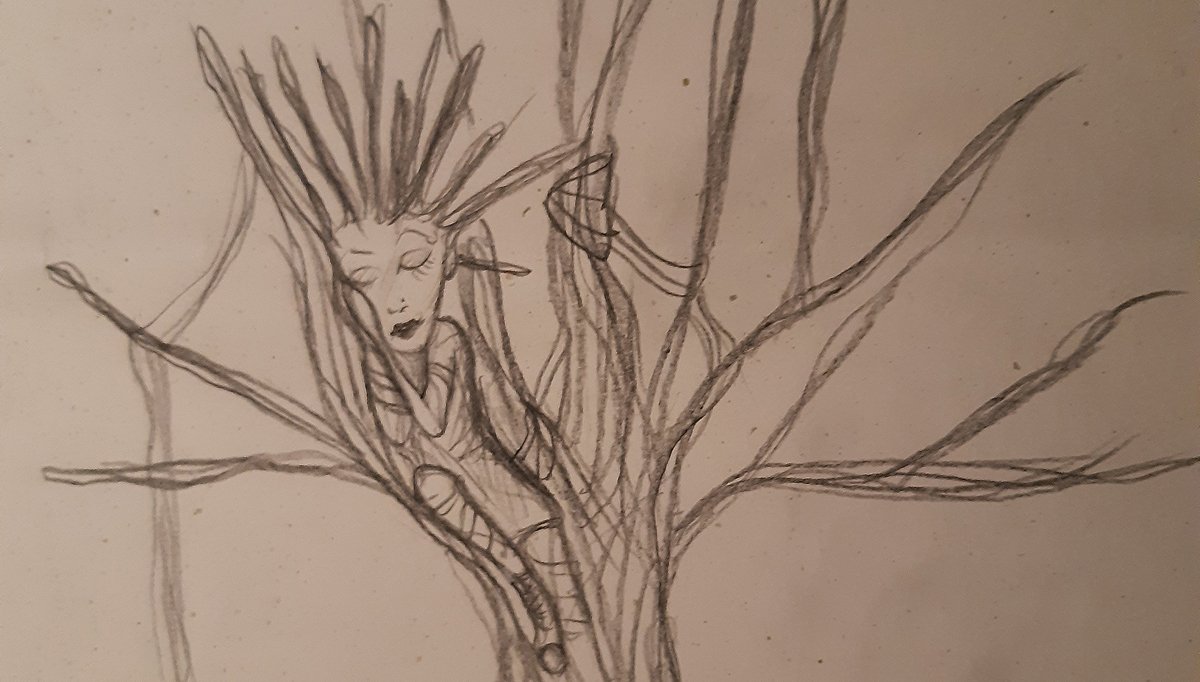 ☙
Long time ago - in 2007 - I planned to take photos with a friend. She was adorable with her red and black dreadlocks and she inspired me to invent a little story I scribbled first before the shooting. Unfortunately this project became too ambitious for me to realize, so it never came to live...but still I want to show you the whole story in pictures. These are no finished artworks of course, these are just scribbles, my way to keep the idea! Maybe one of you is inspired to write it down...?
Vor langer Zeit - 2007 - hatte ich vor, mit einer Freundin Bilder zu machen. Sie war bezaubernd mit ihren roten und schwarzen Dreadlocks und sie inspirierte mich zu einer kleinen Geschichte, die ich vor dem Shooting erstmal skizziert hatte. Leider war dieses Projekt zu ambitioniert, als dass ich es hätte realisieren können, und so ist es nie zum Leben erweckt worden. Dennoch möchte ich euch die ganze Geschichte in Bildern zeigen. Das sind natürlich keine fertigen Kunstwerke, das sind nur Skizzen, meine Art, die Idee nicht zu verlieren! Vielleicht ist einer von euch inspiriert, die Geschichte in Worten aufzuschreiben ...?
The girl and the tree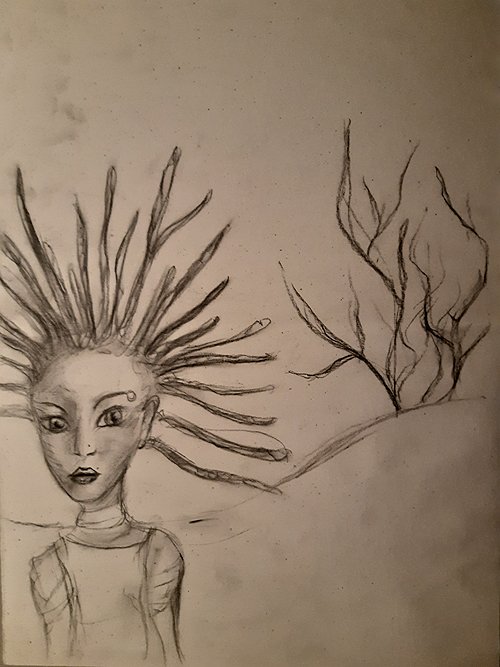 ☙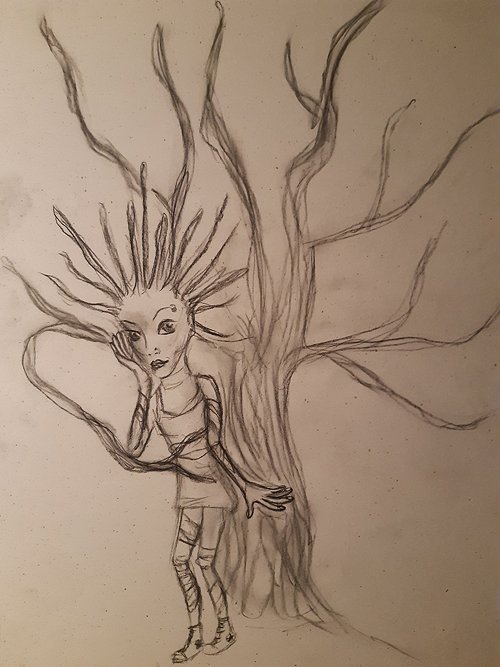 ☙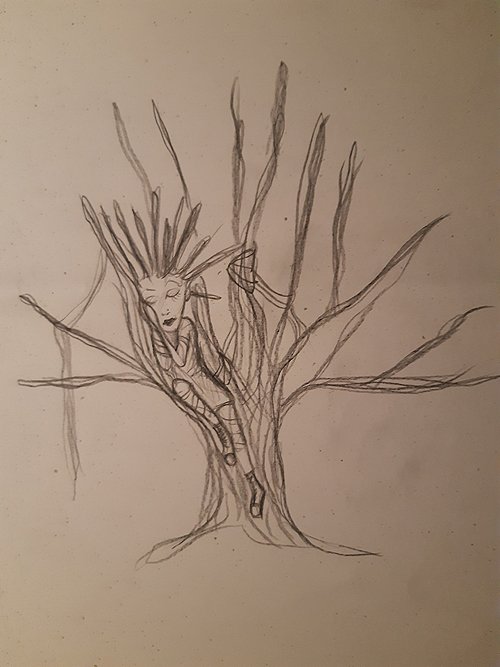 ☙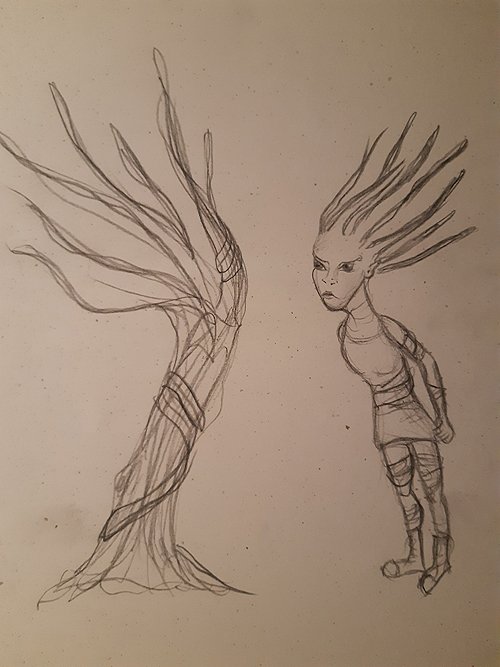 ☙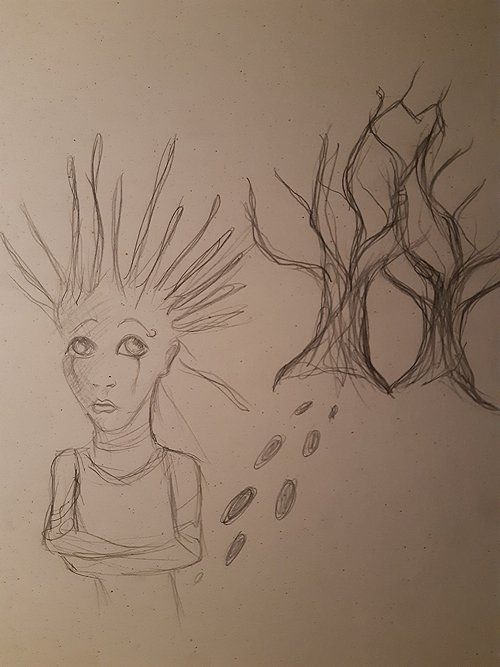 ☙
Of course my friend and I met anyway and we spent hours in her styling - mainly in her hair. We took other pictures instead, which I want to show you next time :) Stay tuned!
Meine Freundin und ich haben uns natürlich trotzdem getroffen und Stunden in ihr Styling - hauptsächlich in die Haare - investiert. Und wir haben stattdessen andere Bilder gemacht, die ich beim nächsten Mal zeigen möchte :) Bleibt dran!
☙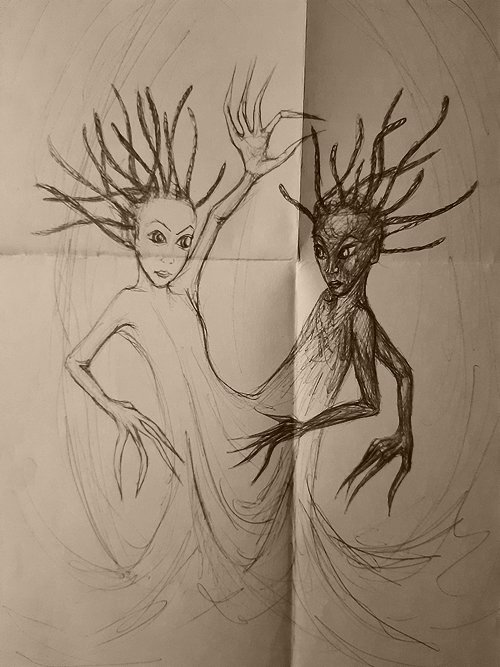 ☙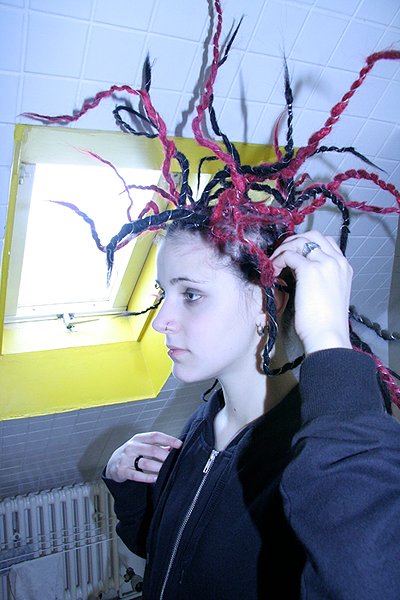 ---
Pictures by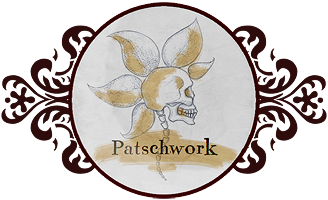 Thank you for reading! | Danke für´s Lesen!
---
Baltic sea 2019 - Damp and surroundings | Ostsee 2019 - Damp und Umgebung [EN/DE]