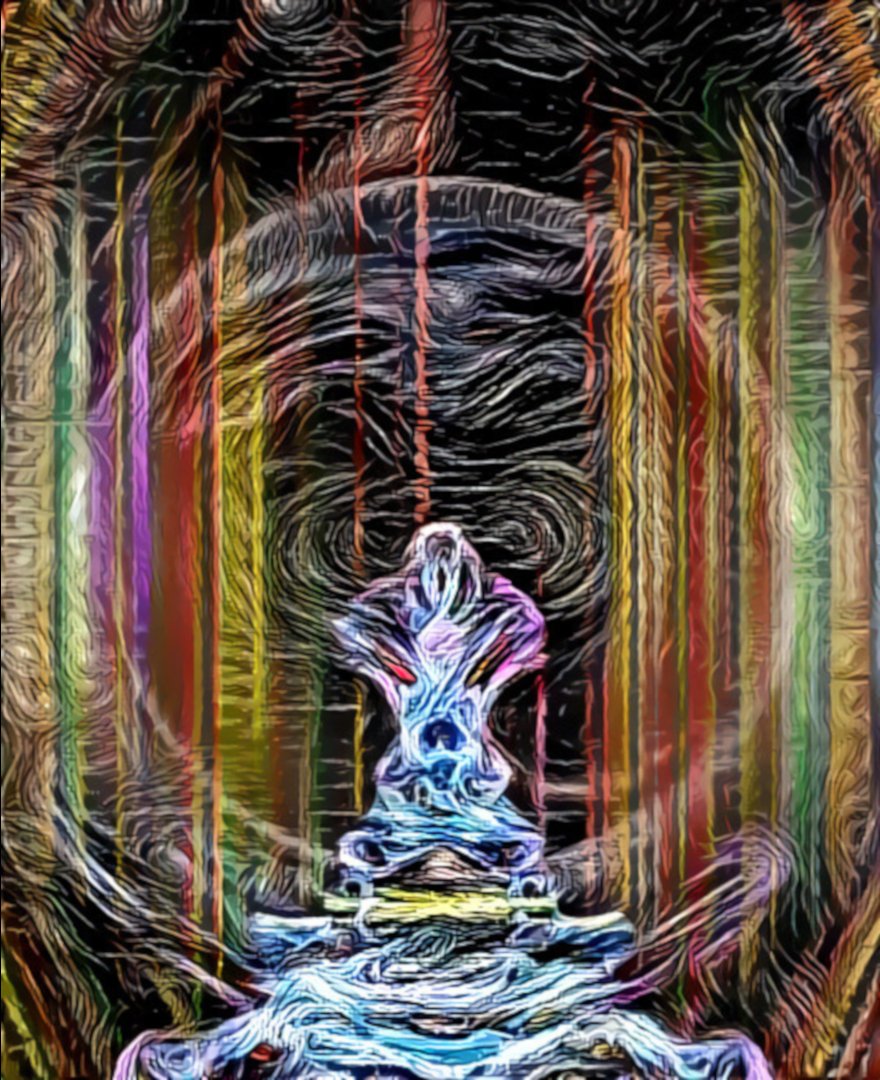 "Circle of the Dragon"
This artwork is an attempt at getting a bit back to the more abstract artworks I've made in the past.
I feel like I've been focusing a bit too much on creating animations lately, and it's not quite the relaxing activity that just experimenting with combinations of GIMP, Deepdreamgenerator and Weavesilk was in the beginning.
Circle Of The Dragon involves a couple of GIMP filters I had yet to find a use for, as well as some Deep Style settings I had only used in a few cases before.
I hope you like it, even if it is a lot less "alive" than some of the last artworks I created ;)
---
Weavesilk
As usual, I started with a Weavesilk drawing.
I love how random movements can create extremely pleasing to look at patterns in this tool !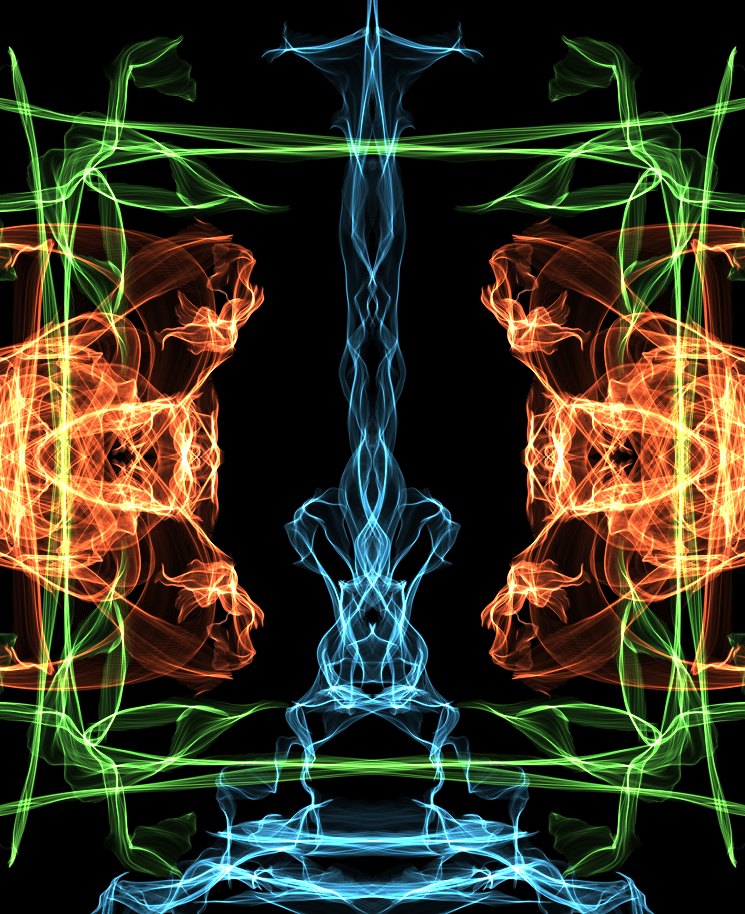 Deep Style
I then sent it through Deep Style with just a few different styles, to see what came out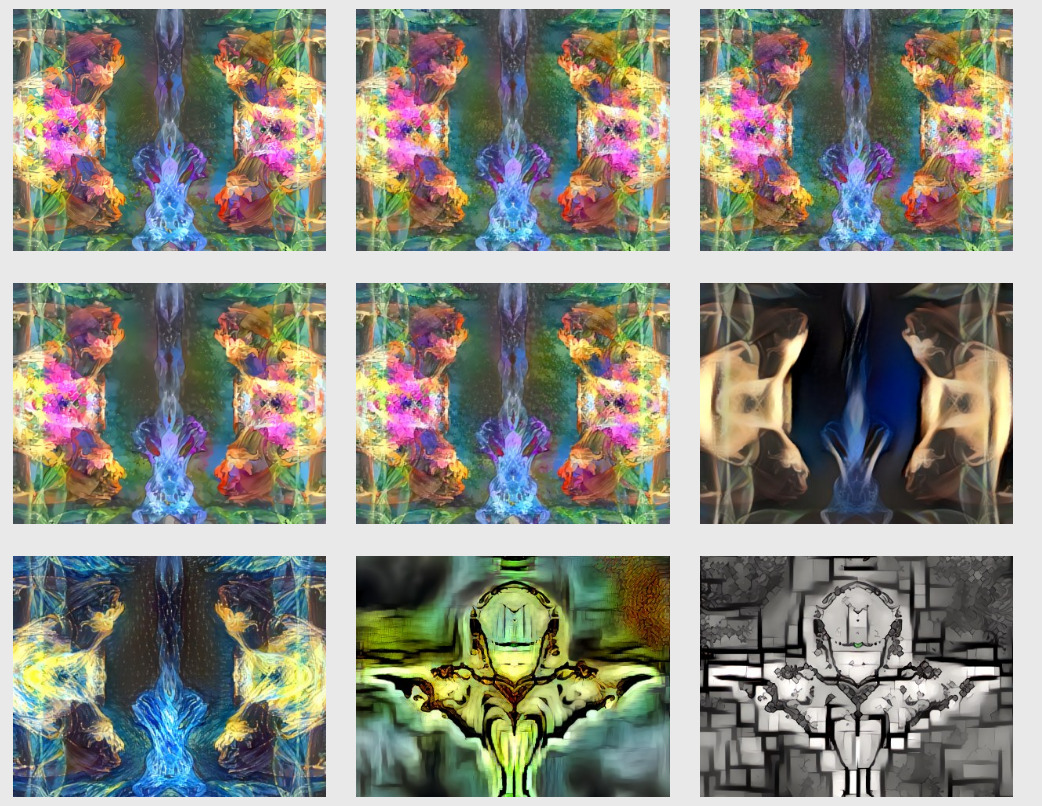 As you can see, one I found one I liked, I began adjusting the minute settings in the Deep Style, trying to extract an interesting pattern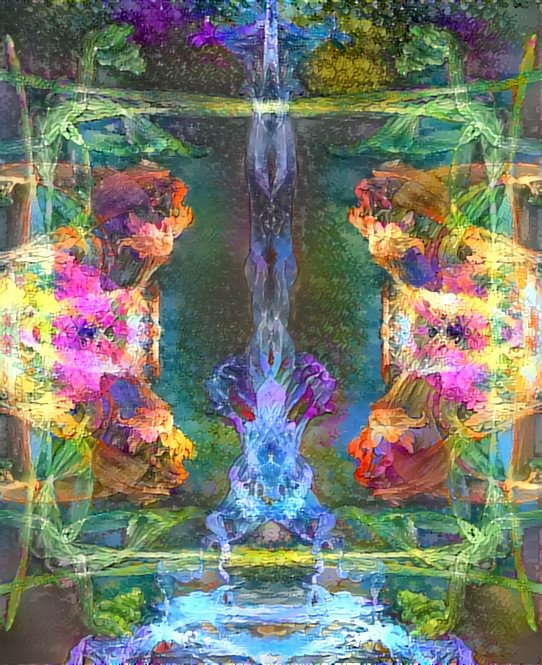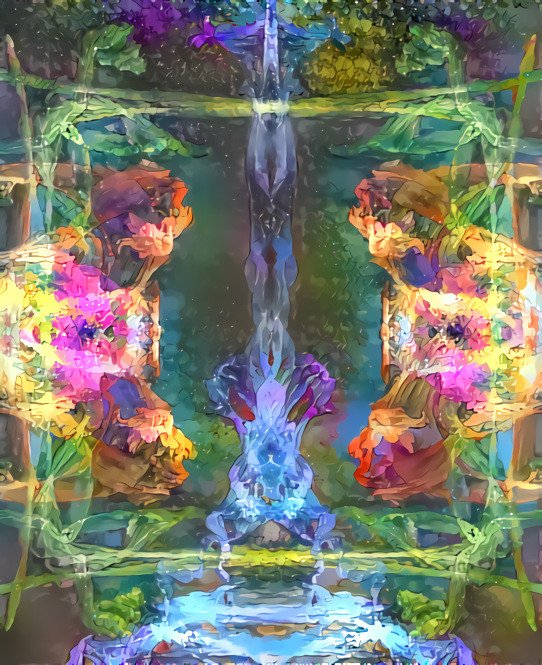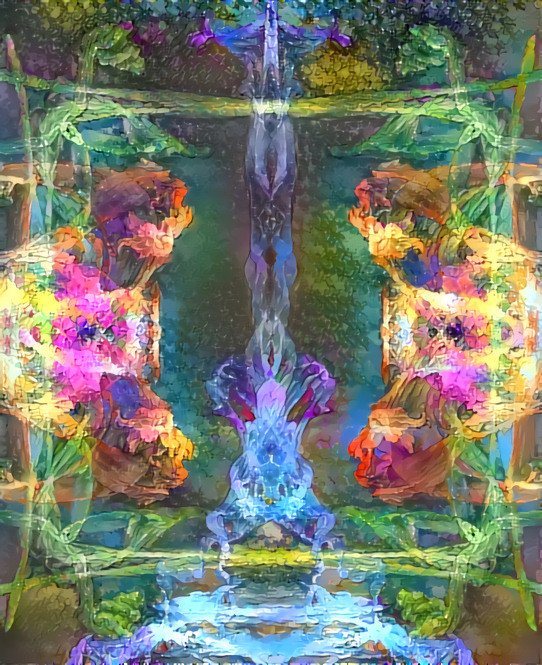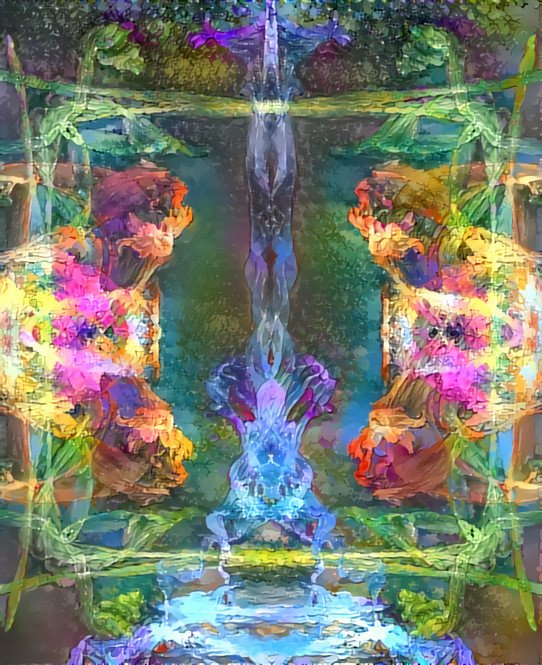 GIMP
I then used GIMP to combine the different layers together, in a superposition of elements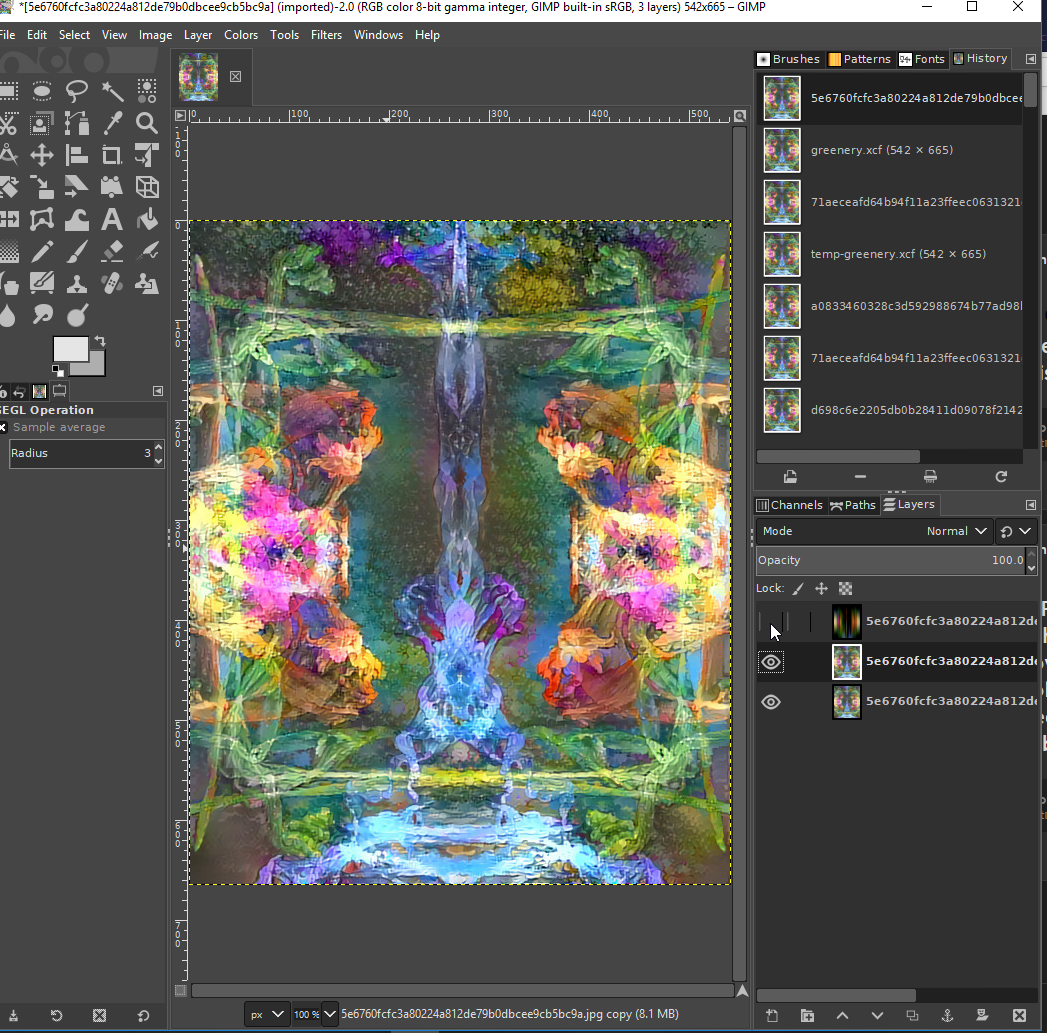 I then cut out the part that I found most interesting, after duplicating the image to make sure I still had the background.
The, I applied to the background image a filter from G'MIC-qt called Aurora: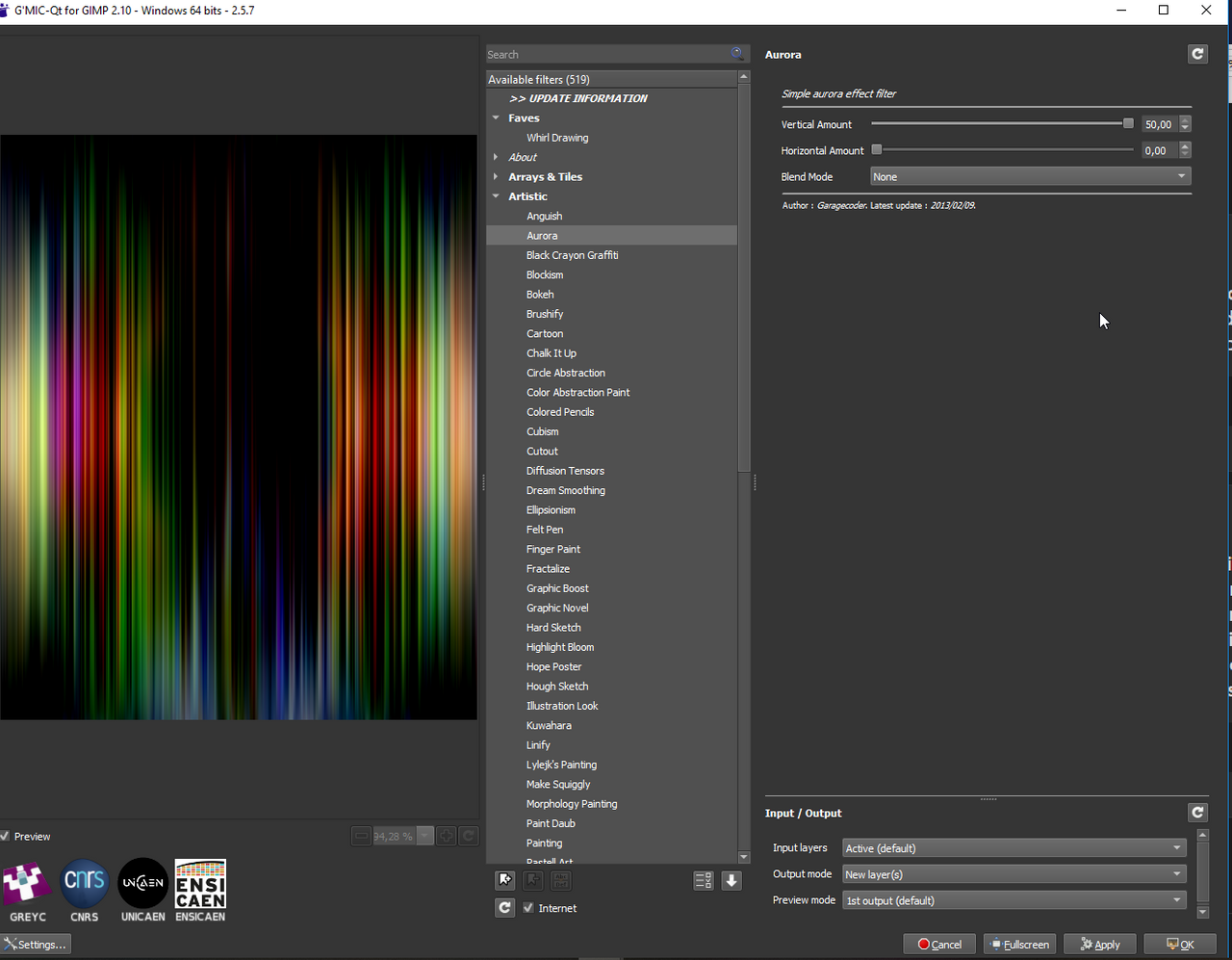 This gave an interesting pattern for the background: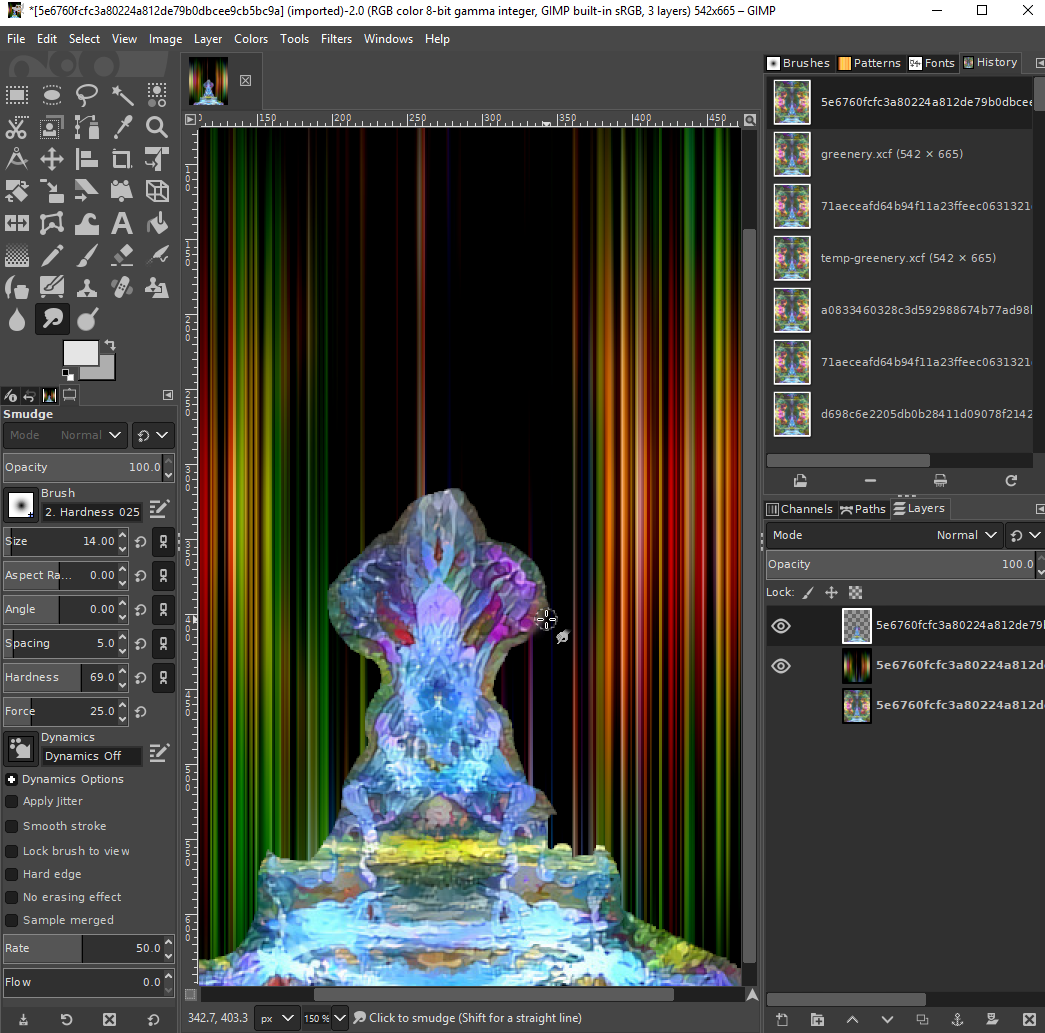 I then worked around the outlines of the shape with the Smudge tool to ease the discordance and introduce some smoothness to the outlines, as well as removing some of the remaining colors around the main shape I cut off earlier.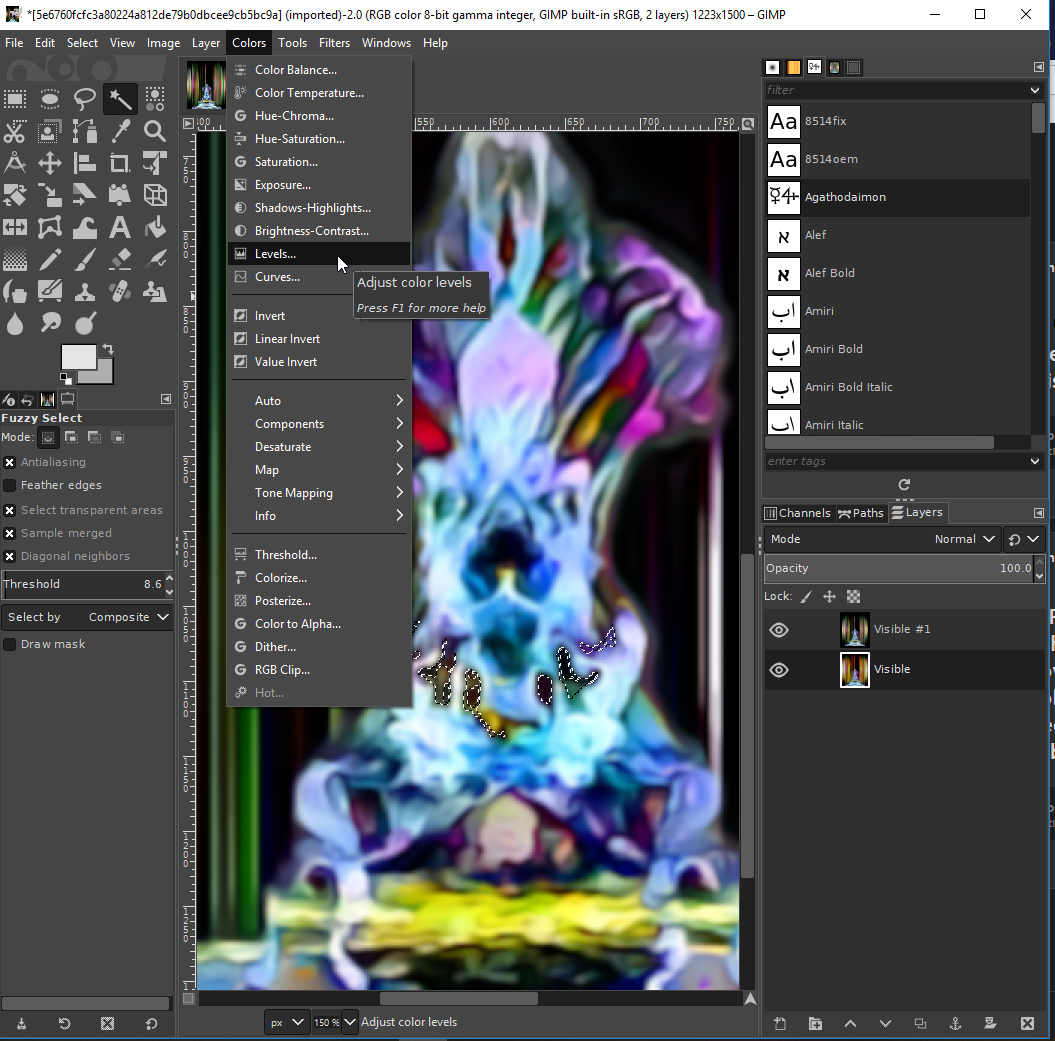 I played a bit with the color levels, then attempted to see how it'd look with different filters applied :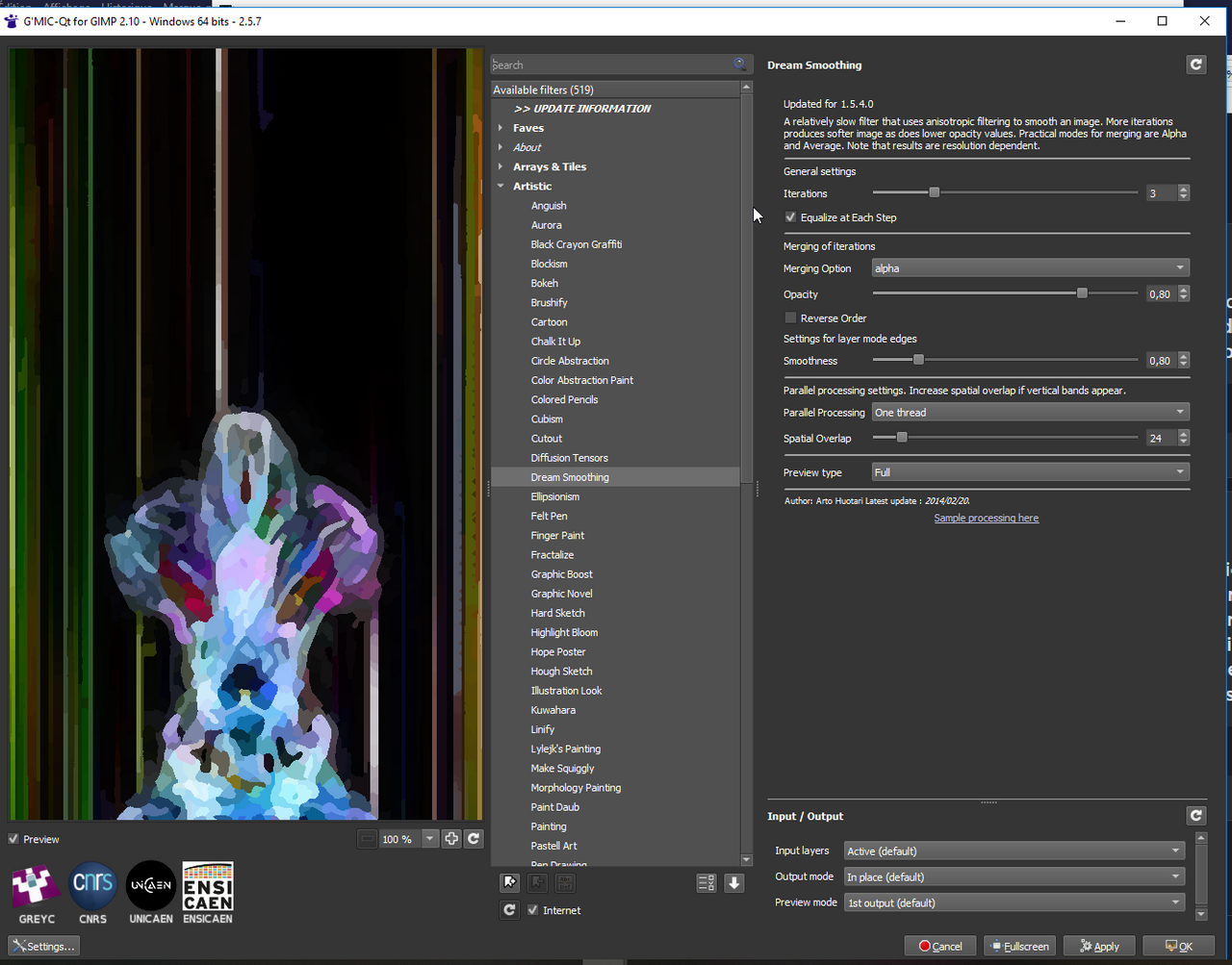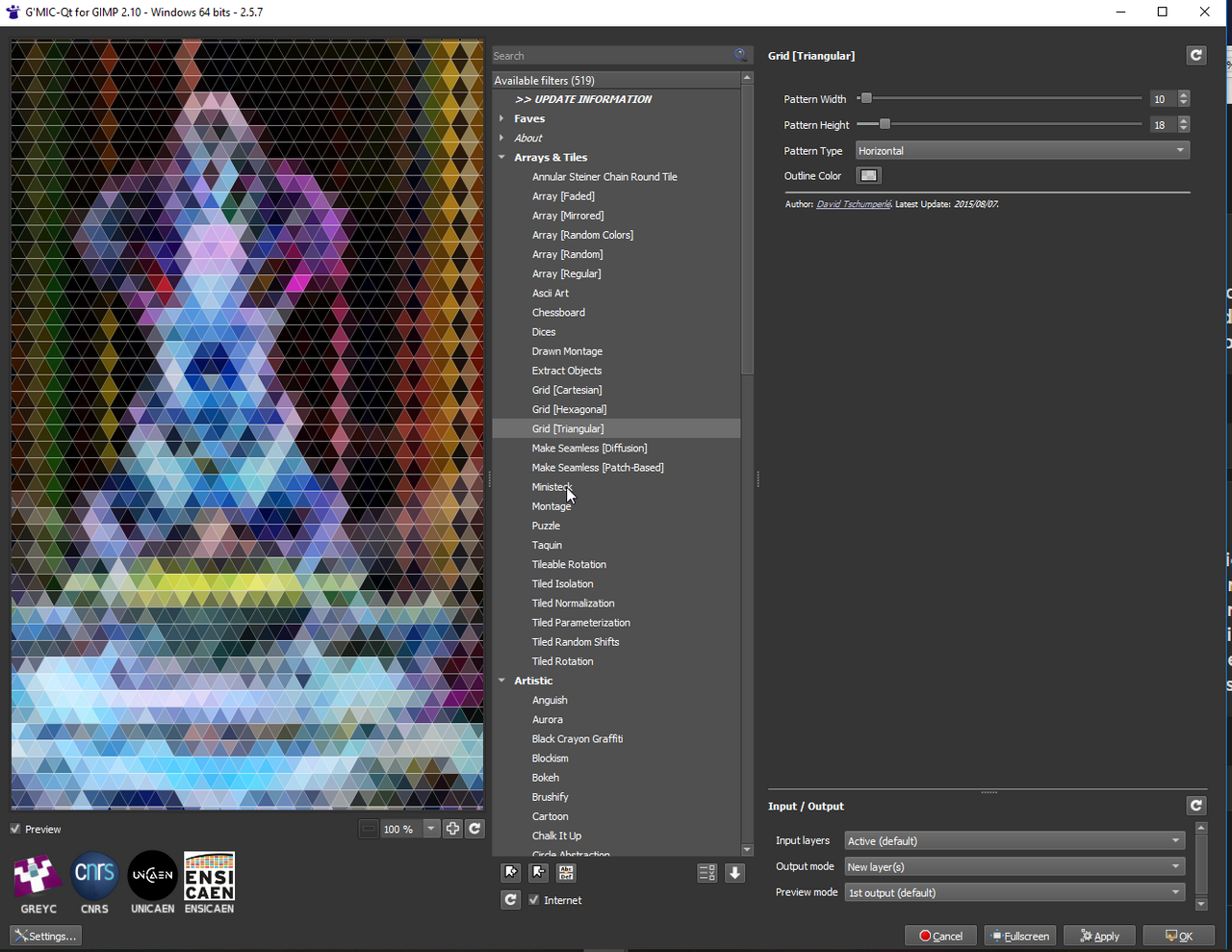 I finally decided to just go with it as is, and instead apply the Illusion filter as an overlay, as I've always wanted to try and incorporate it somehow: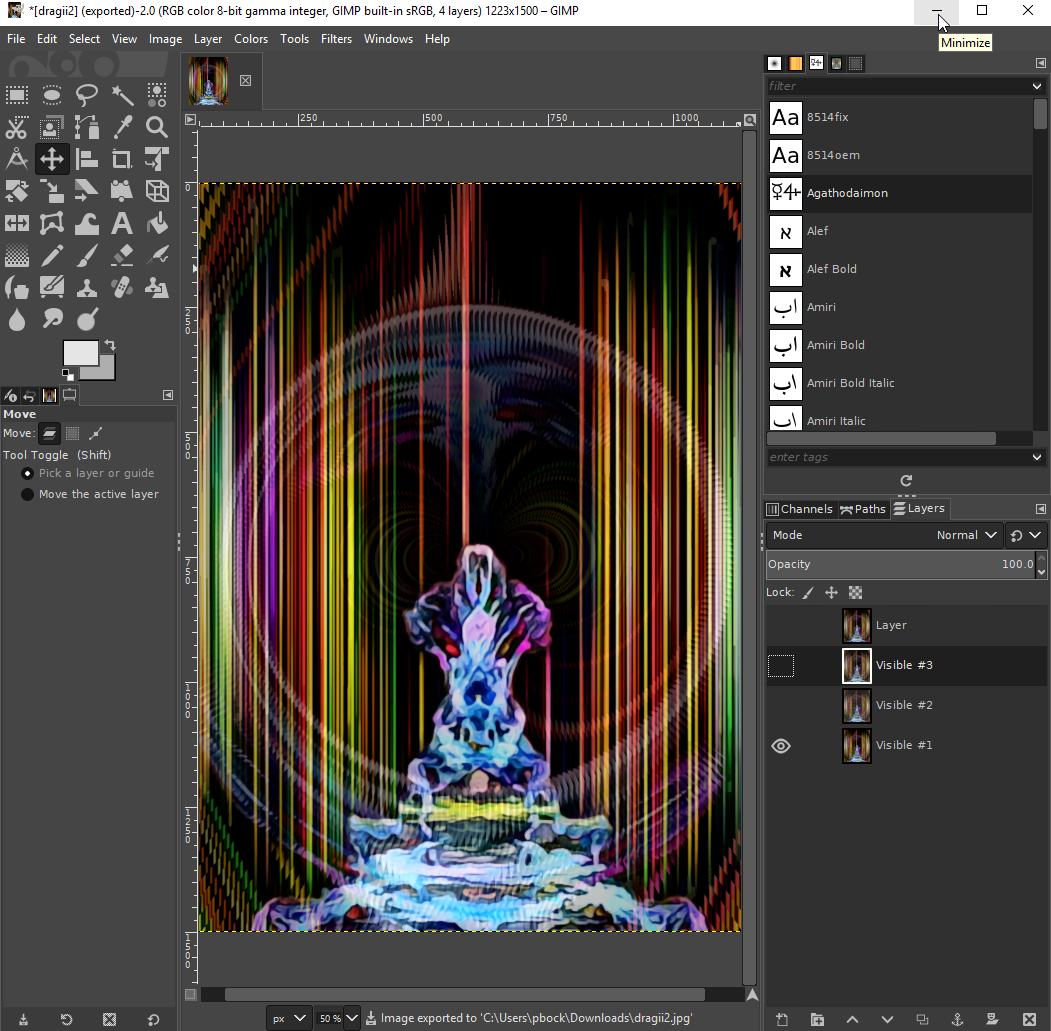 back to Deep Style
Back to the generator I went, wanting to have a look at some extra styles of this new version: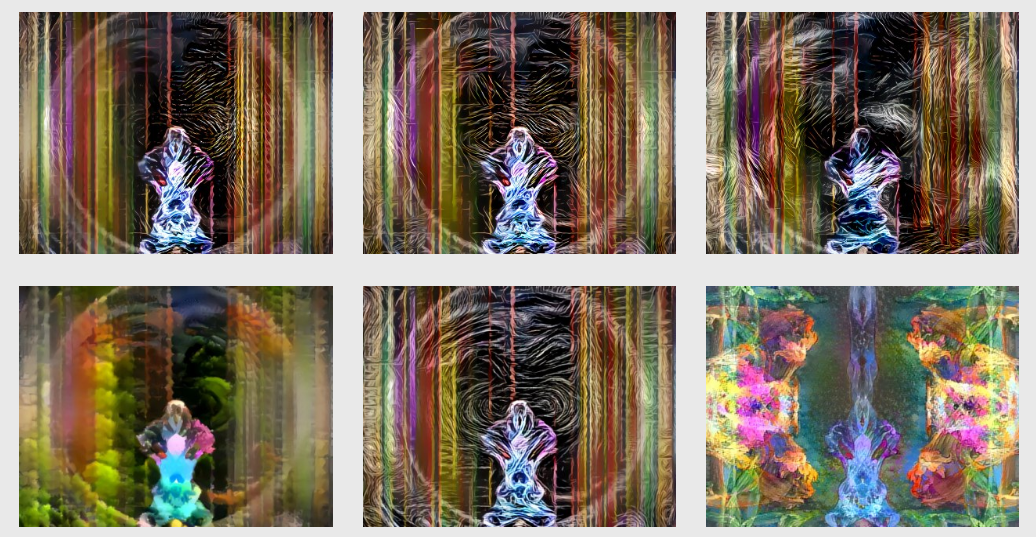 When I found the pattern, I redid the Deep Style using the highest quality settings, while keeping the colors of the original image.

And, after combining in GIMP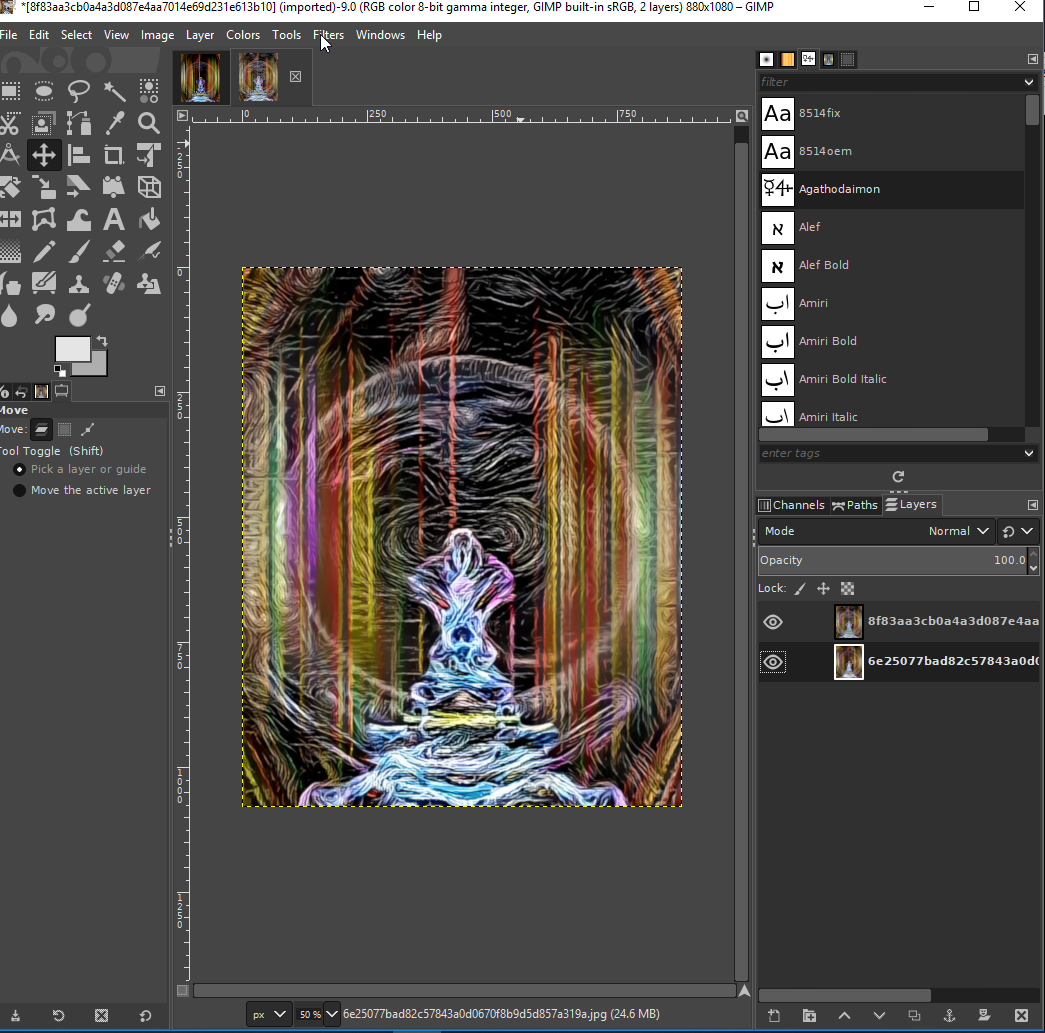 I was done !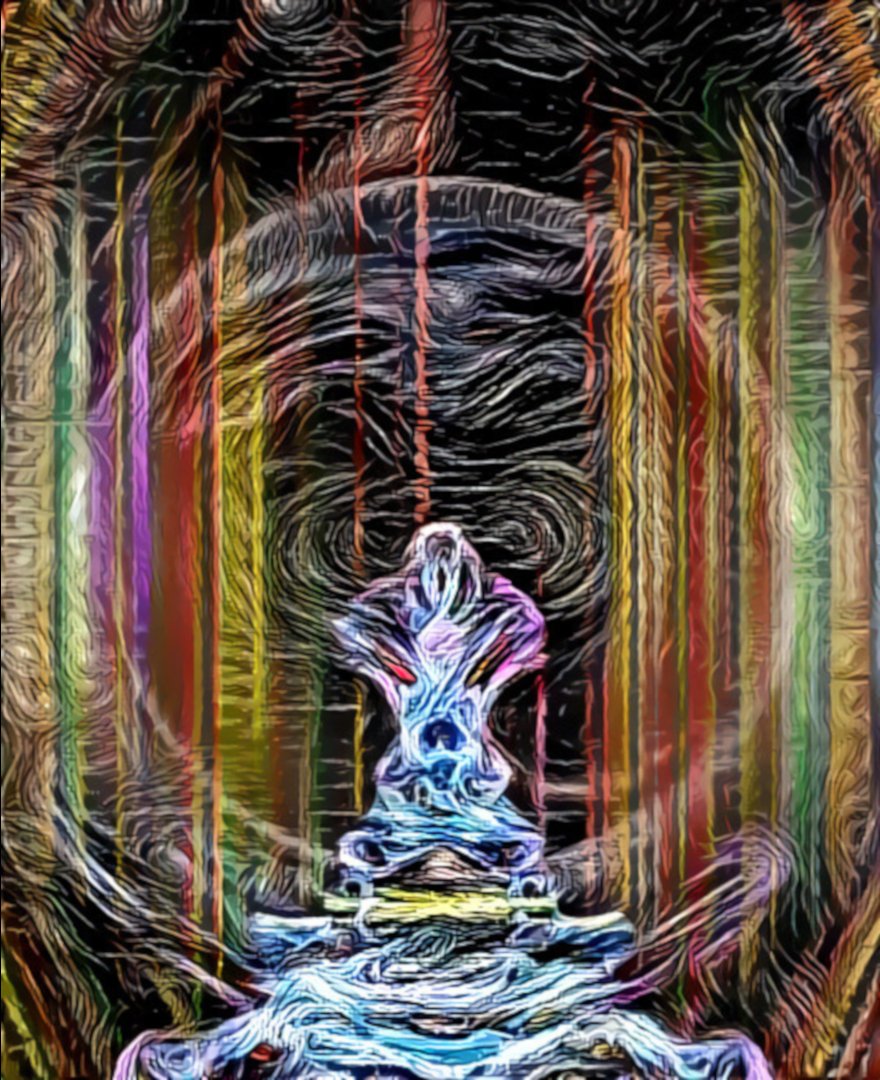 https://superrare.co/artwork/circle-of-the-dragon-4289
---
I hope you liked this artwork !
As always, my art is released under CC-BY