Hey everyone! Today I bring you the latest drawing I've made. On this ocassion I've made a drawing of a mandrill Monkey , I made it because it's been a while since i wanted to make an animal portrait and when i saw the picture of this one, i thought that was a very interesting face, the hair and all the volume realised in the principal part of his face..So there it is, the result of this little drawing.Down below you can check out as always, pictures of the process and a speed drawing video. Hope you like it!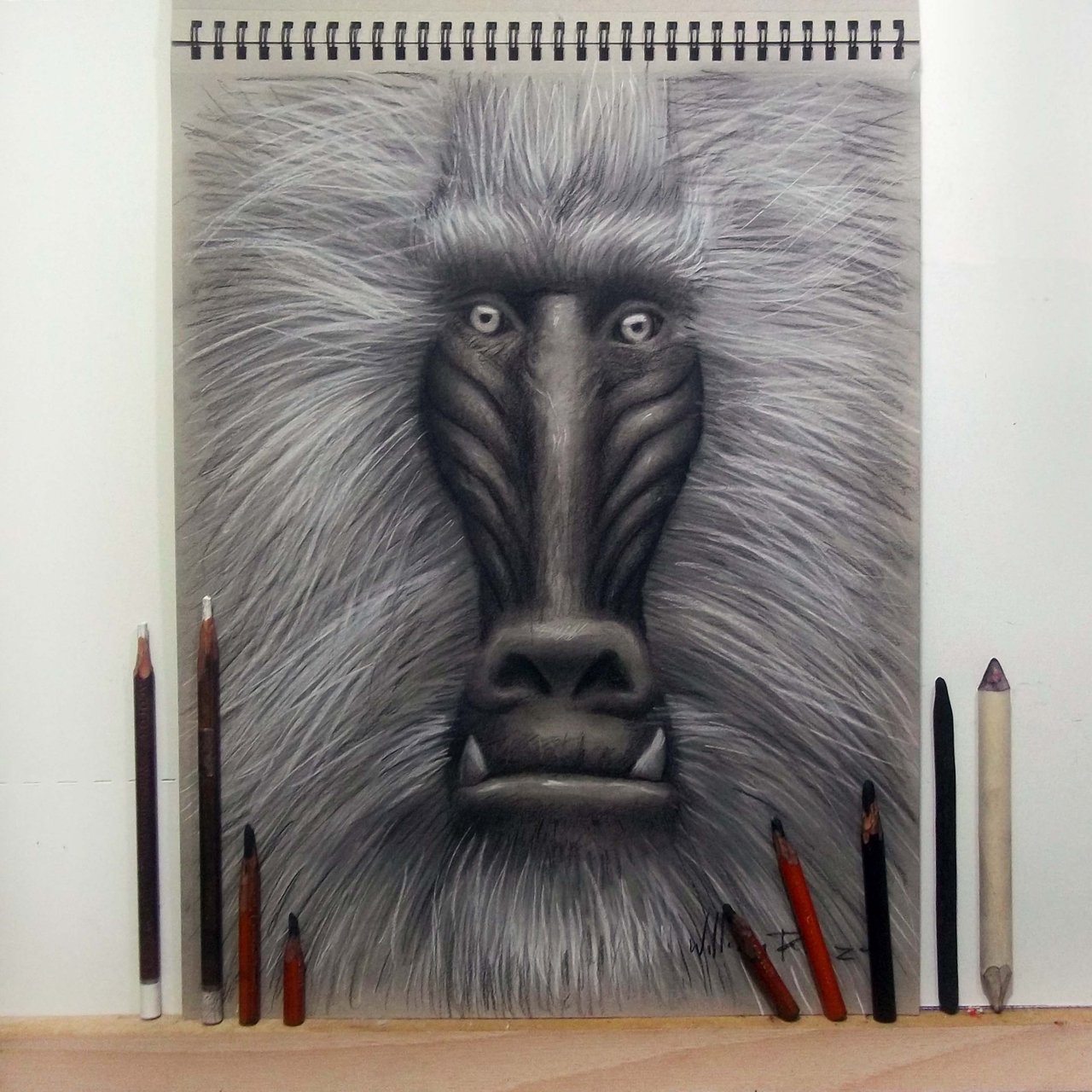 materials:
-Charcoal 4b soft pencil
-Cretacolor white pencil
-Chalk white
-Toned gray sketch paper (medium surface)
-Cotton
-Kneadable erarser
-Blur pencil
Process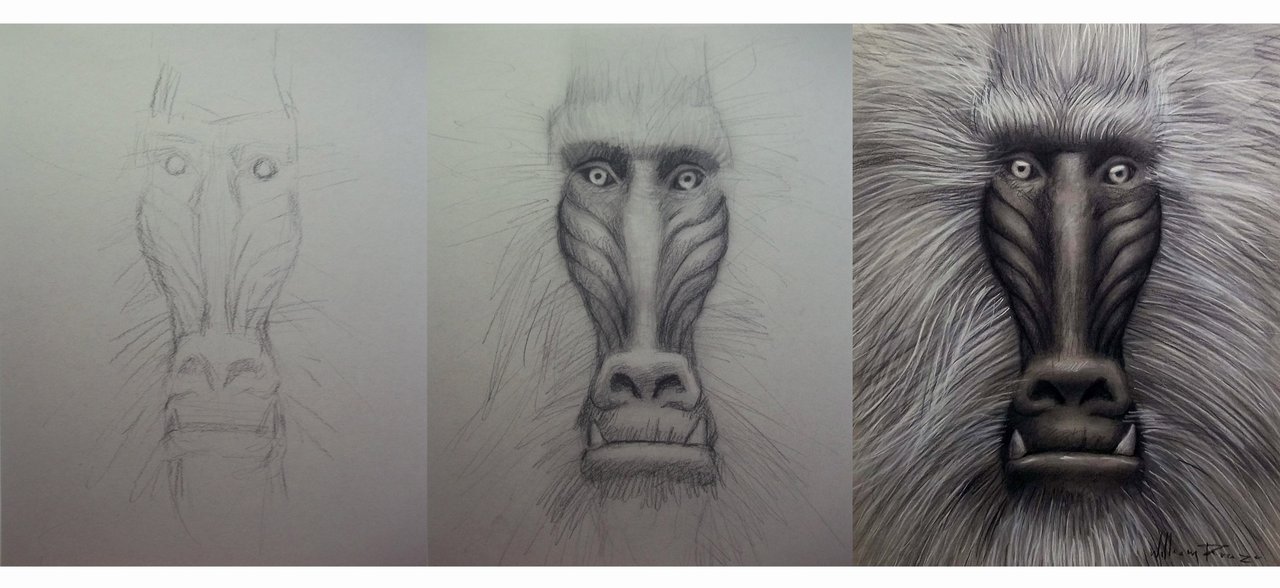 Video
Drawing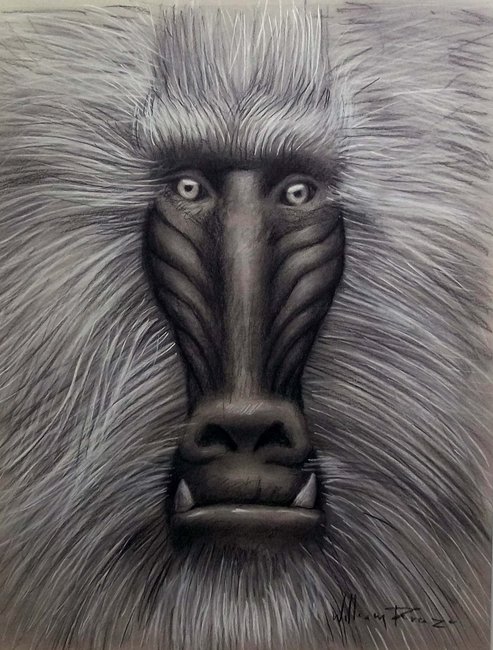 Support this post if you liked it, thanks!!! and see you next time!!!