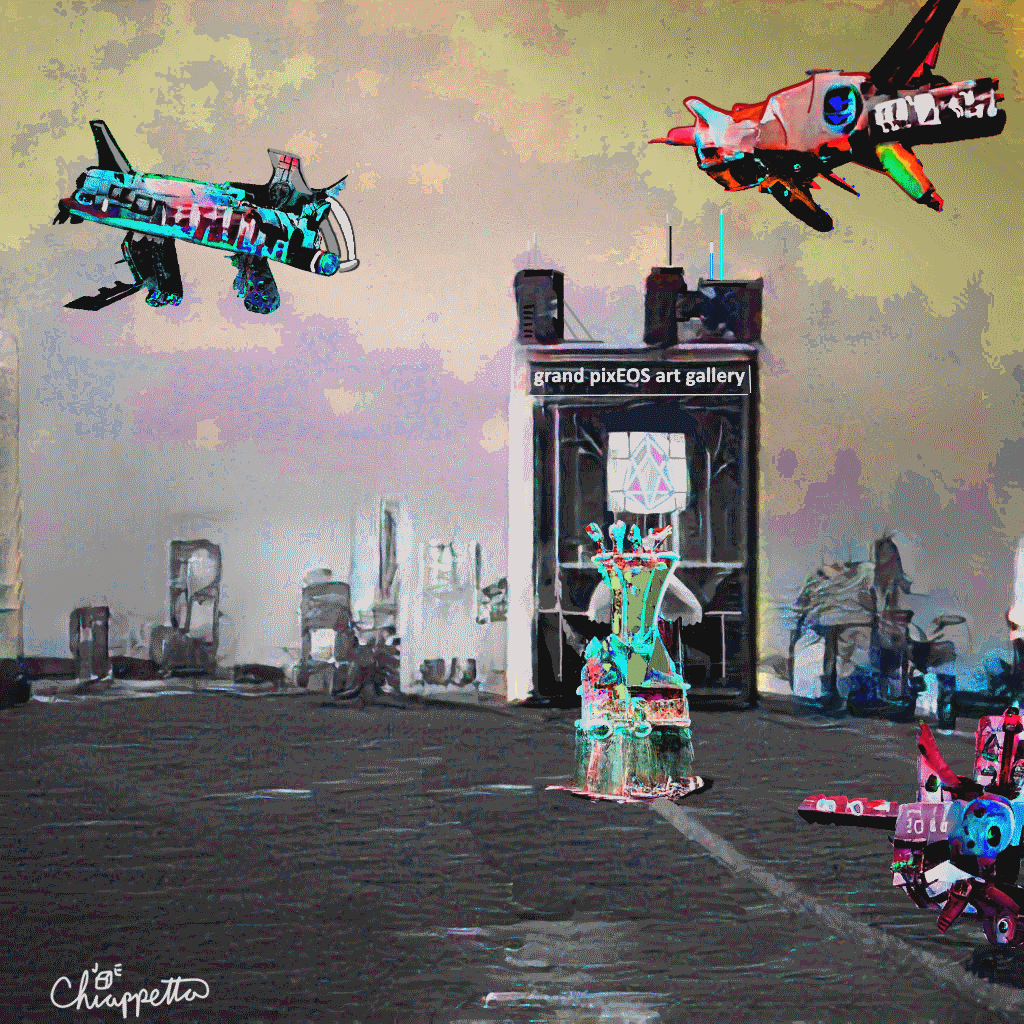 Grand Gallery Anticipation illustration by @joechiappetta
Grand pixEOS Art Gallery News
In building a robust gallery and online marketplace to sell rare digital art, pixEOS has made considerable progress. The product is almost ready for public use! Current projects point to it being live in the next 30 days.
We have a talented community of international artists who are readying to release their unique artworks into this marketplace. These artists include Ruben Alexander, Nanu Berks, Joe Chiappetta, Ophelia Fu, Elizabeth Pacheco, Reinhard Schmid, Stellabelle, Alexandra Vasile, Thomas Winter, Fabi Yamada, and Yusaymon. More artists are also welcomed into our ecosystem as they show activity in our community, which already features pixEOS Game Center with 7 blockchain games up and running!
Final Details To Be Worked Out Before Gallery Launch
pixEOS is making sure we are compliant with GDPR (European online privacy requirements) since we are based in Europe. And with this being blockchain and crypto, we would rather get our gallery right the first time. We will put out a really good product and it is taking slightly longer than we had hoped. It's looking good for us to have the gallery ready by end of August. We are also making sure the universal coding standard for rare digital art to run on the EOS blockchain (called dGoods) will work perfectly with pixEOS tokens. These functionalities require a bit more development and testing. Our goal is that pixEOS will have one of the premier galleries in all of the crypto-sphere.
The following features are being coded into our Grand pixEOS Art Gallery with the goal of being launched by the end of August. Building these features properly takes extra time and testing. Some of these elements will be live at launch. Some may come later. Yet making sure our system is built to easily incorporate all of these features is something that takes careful development.
Key Gallery Features We Are Aiming For:
Releasing editions of 1 or more than 1.
Selling art for fixed price or for auction.
Purchases in EOS or pixEOS tokens.
Option for physical art to be bundled with rare digital art.
Collectors resell art.
Animated GIF support.
Art files stored via IPFS.
Unique dedicated URL for collectors to showcase collection.
Know-Your-Artist process to help assure that collectors are buying from actual artists.
Ability to send rare digital art as a gift.
Ability to follow artists so you get notified of new releases.
Resale royalties to artists.
Art collectors, artists, and gamers looking to buy art with your pixEOS earnings... the wait is almost over!