I sketched this baboon earlier today as my entry to the daily drawing challenge under the topic "ape"
Apes may not be the cutest creatures but their intelligence and similarity to humans on several grounds is simply amazing.
I decided to do a little colour pop with the eyes, though the rest was made with graphite.
Progress shot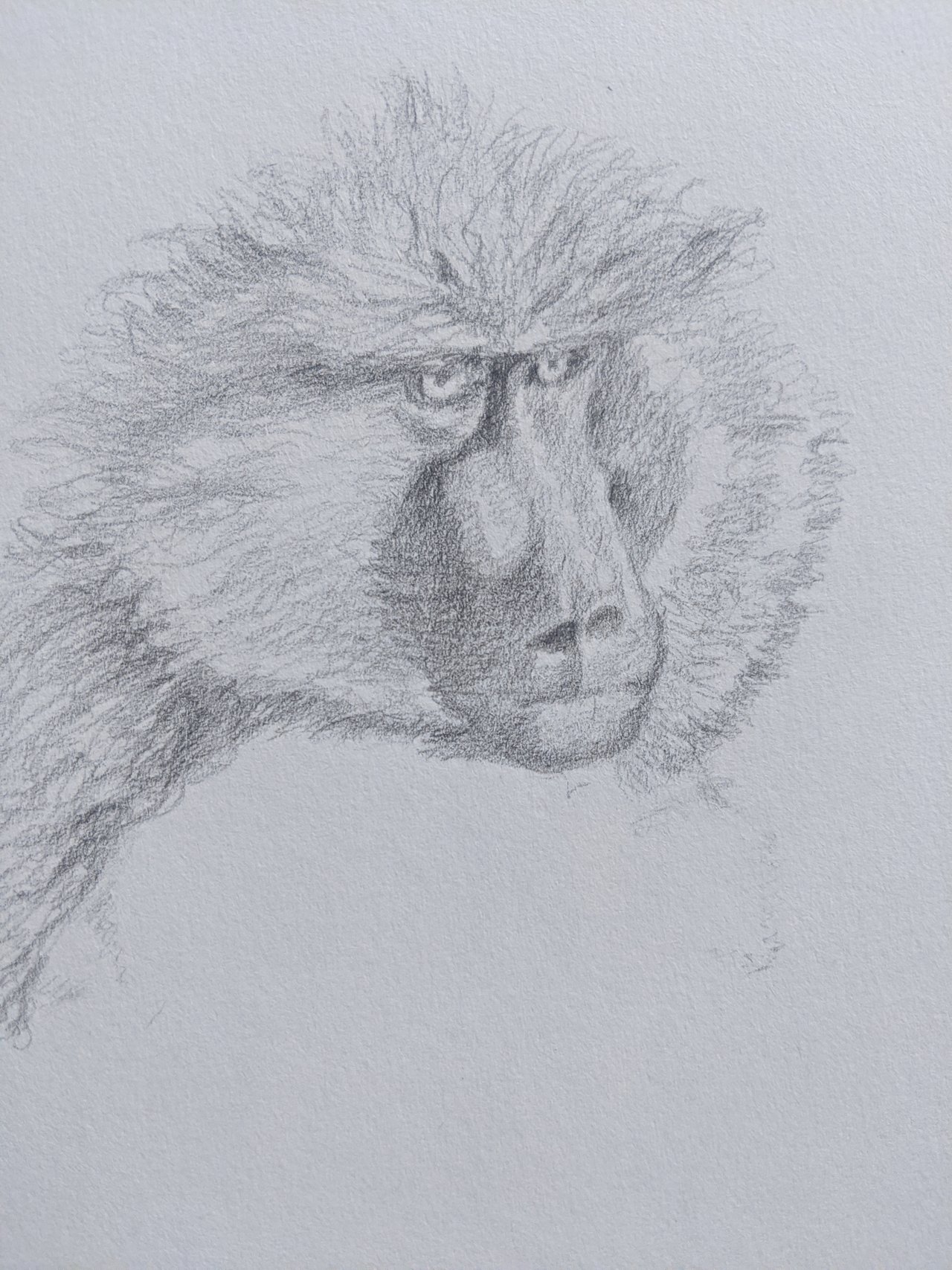 You like?
PEACE✌🏽