Hi, everyone! I hope you've been having a great week. After my BioShock 2 fanart that I posted before, now I'm boosting myself to work not on the other un-textured character, but a new, hopefully-turn out great character for a challenge submission. 
So this character is a warrior, a cute one, for CGBoost 4th Challenge with the theme Cute Warrior. So the catch is to look cute but also strong, like myself. Except I'm not strong, nor do I look cute. So I don't know what I'm talking about.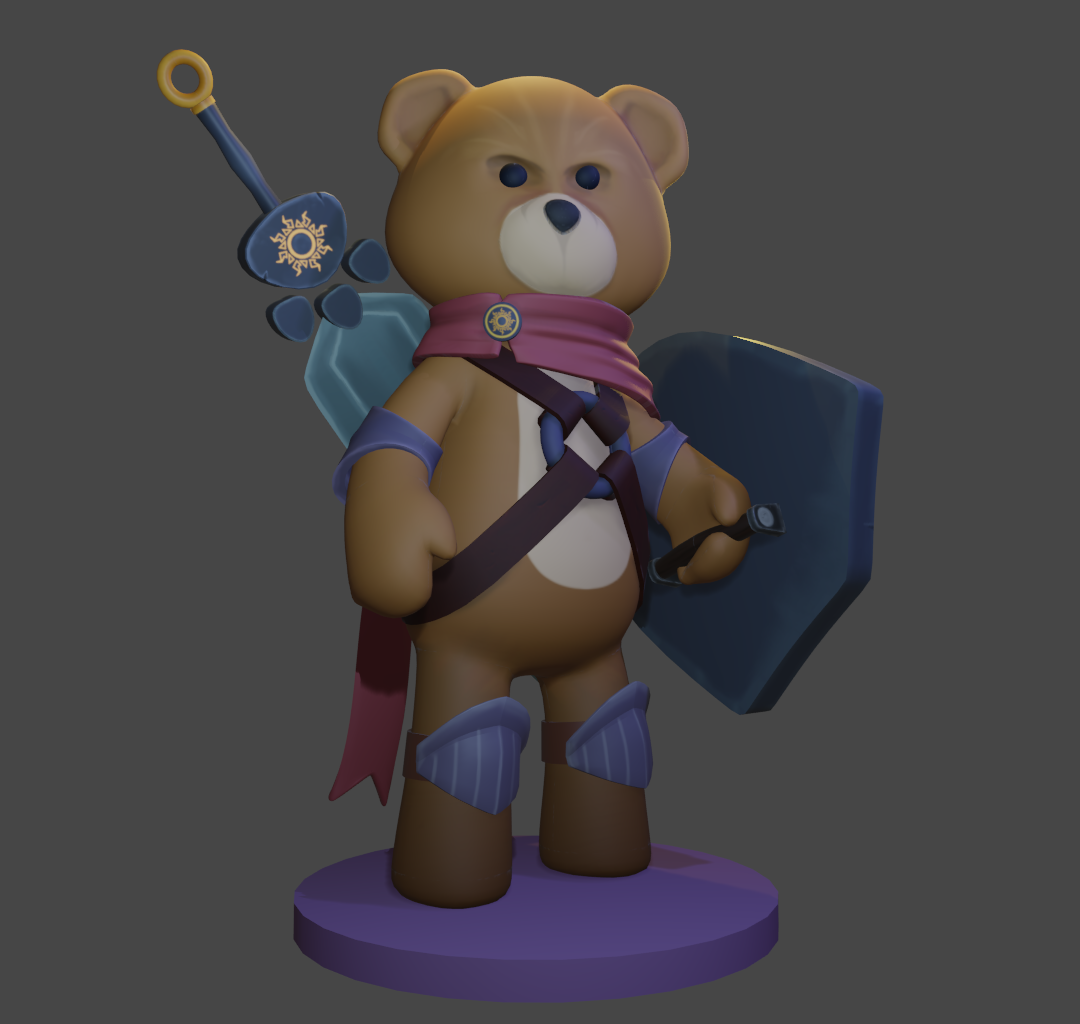 WIP Warrior of Sun Teddy Bear

Scrolling down the Facebook group page where the participants can share their WIPs, I really had to steel my nerve because what I saw there were artworks to be praised about. I hope I can win this challenge with this warrior Teddy bear that I'm making. 
As always, I'm using Blender 2.8 and render the whole thing in EEVEE real-time render engine.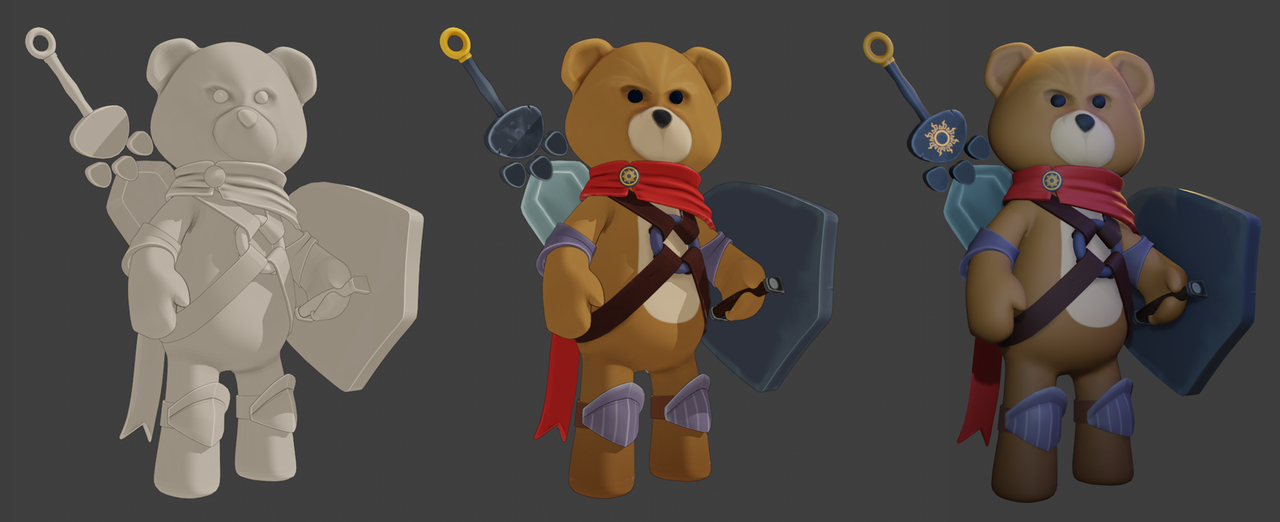 No texture -- Flat shading -- EEVEE viewport render
The way he handle that kite shield upside down like that is inspired by this cute game Dark Souls. If you don't know that game—the Souls series—, you should definitely play it. It's cute, family-friendly, and very relaxing. You'll love it. 
The sun crest, though, it wasn't inspired by our boi the-out-of-place-optimist Solaire of Astora. It's just some sort of secret Teddy bear order that protects their child owner at night. Just a simple element to add more backstory to the character, and to the whole scene's storytelling. So it's kinda like Dark Souls meets Toy Story.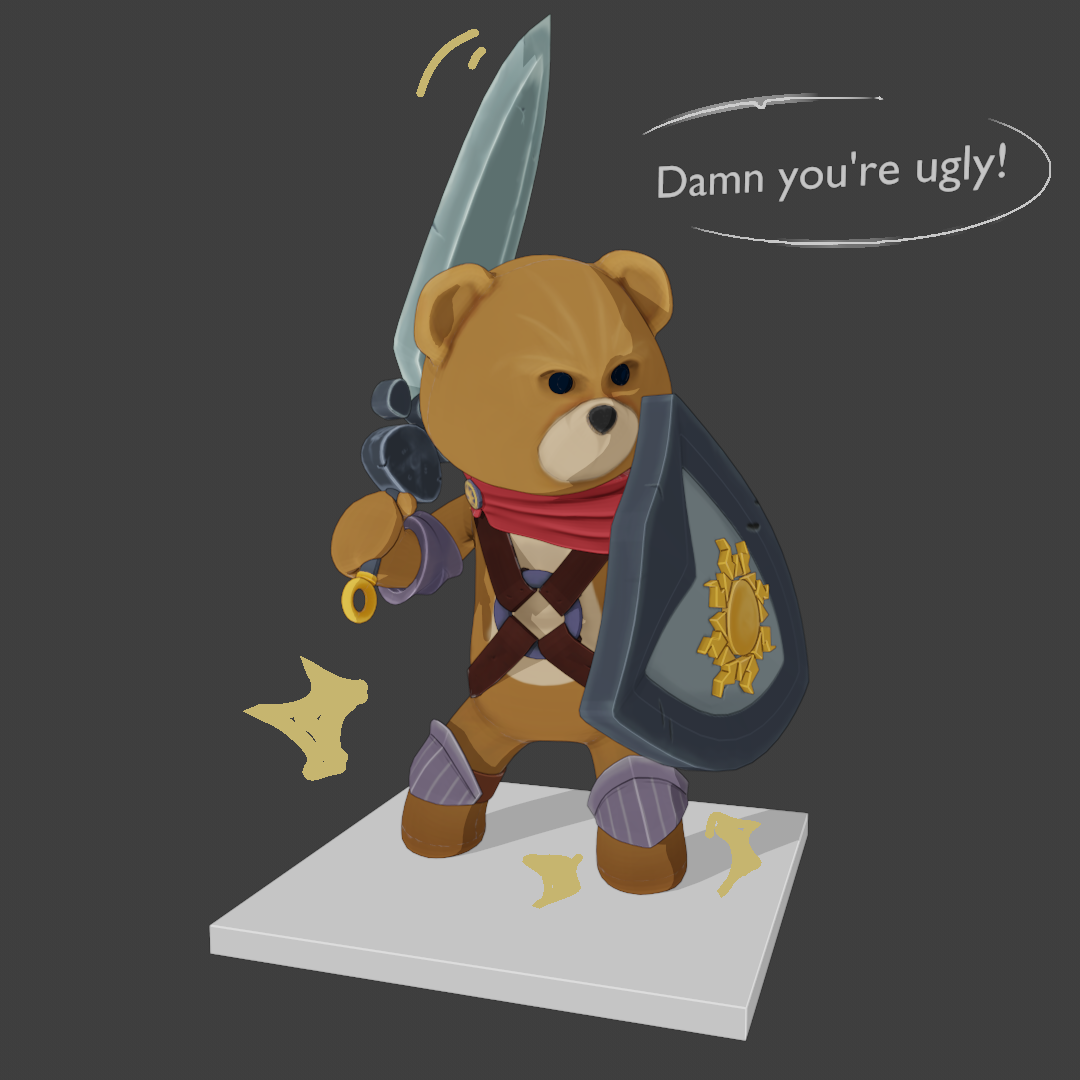 Currently my biggest problem is not being able to work quickly and efficiently, resulting in prolonged projects, which I believe is keeping me from growing and finding my own style quicker. Joining this challenge is good to practice to work within deadline, which is something I have to be able to do right now if I want to see that portfolio of mine full ASAP. 
But also...
So I can win a freelance license of Marmoset Toolbag 3, of course :p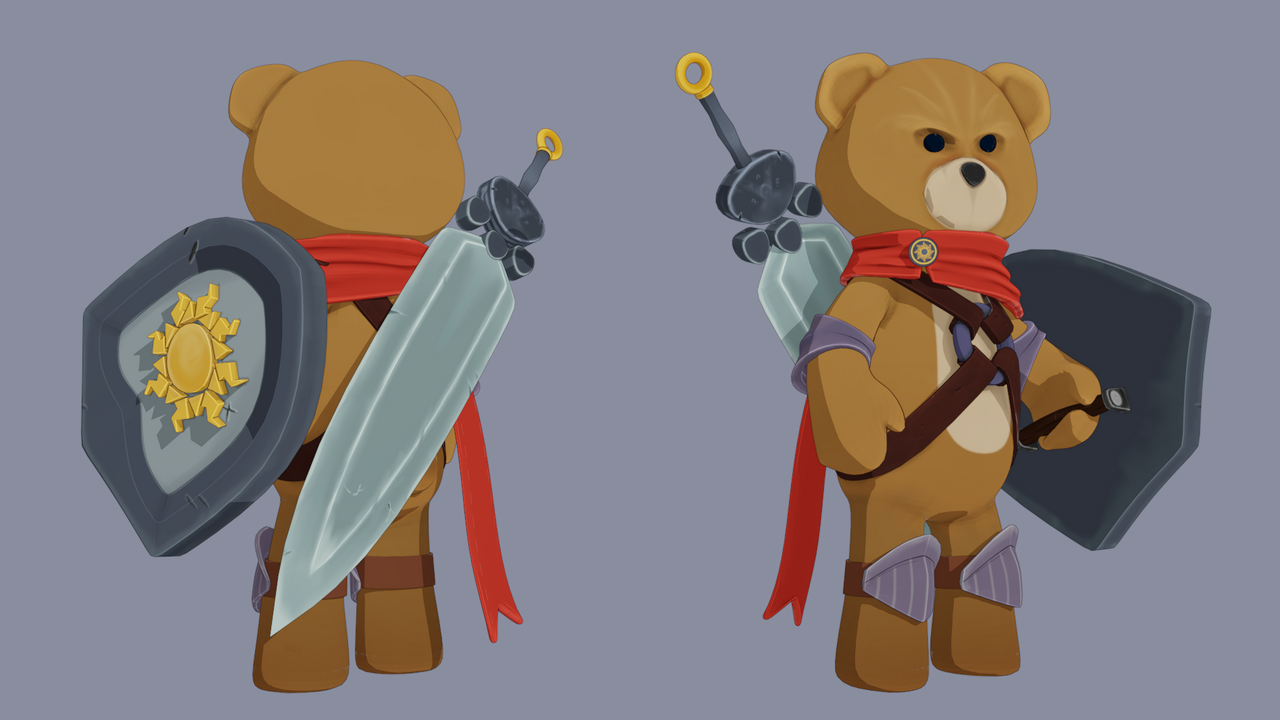 Flat shading in viewport
I guess that's all I have to share for today. Thank you for visiting my post and wish me luck, people! May the best artist win. If you want to know more about the challenge, go to CGBoost Challenge. 
---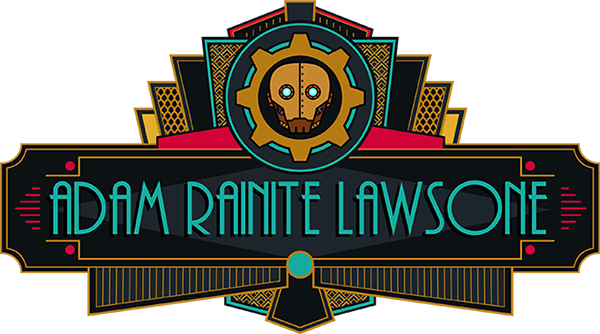 ---
©2019 Adam Rainite Lawsone