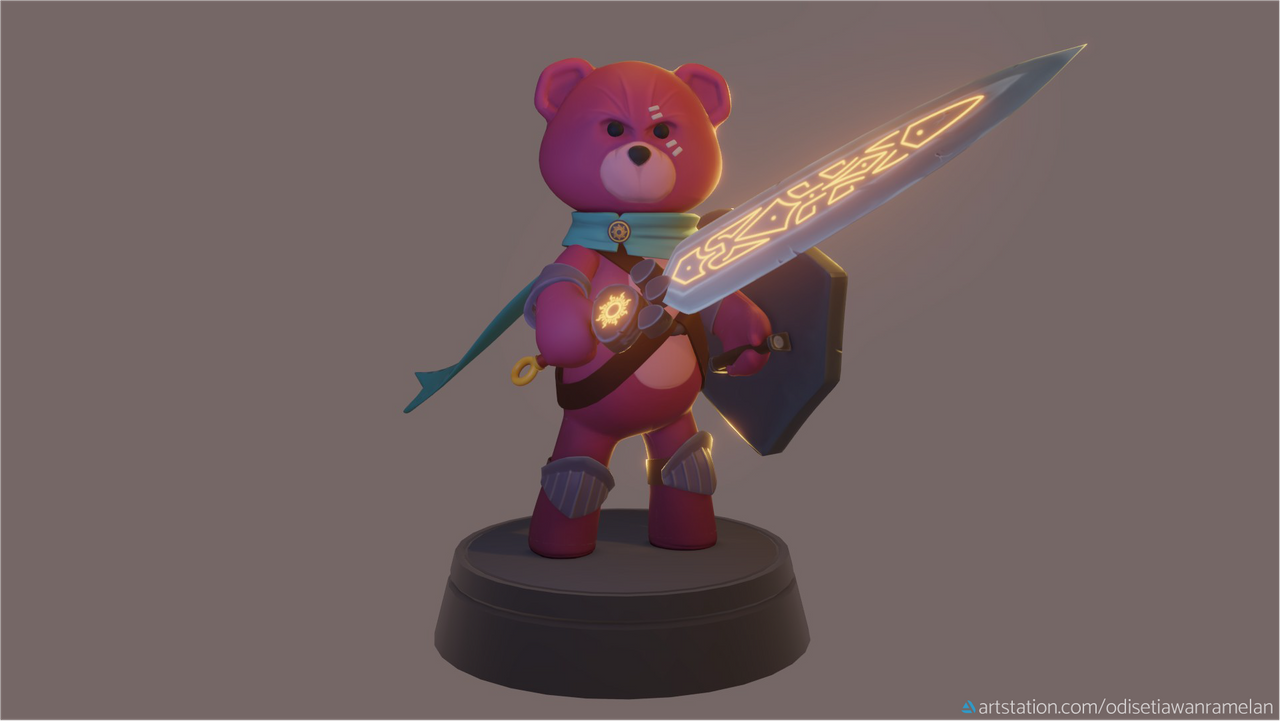 Hello~
Once again, Teddy the Warrior of Sun make an appearance in my posts. But this time, it's not about the contest anymore, it's about turning Teddy into a game-ready character!
A game-ready character is a character—an asset—that's prepared for game and/or animation production, which is the next step in (or is it after?) 3d production pipeline. At this point, the character can now be brought to live even more rather than simply changing poses and being rendered as a still image. But don't expect that much in this post because that's not what I do. Not for now, at least. I make characters, not animate them. 
Click the images for full-res...

---
In the previous post, Teddy had some unapplied modifiers and more polygons than needed, therefore he was not game-ready. That doesn't mean it was bad, being game-ready was not needed for this character because I only used him for one-time render. But now he is optimized! 
 …I hope. I told you this was my first time. 
What you're seeing here is the model posing so bravely to the camera, the uv maps on the left, and the poly-counts. I learnt a lot of neat tricks working on this. Such as baking normal map from multiple objects, polygons-cleaning, making turn-table animations in more than one way, moving the diffuse colour to another uv map without ruining the paint job, etc.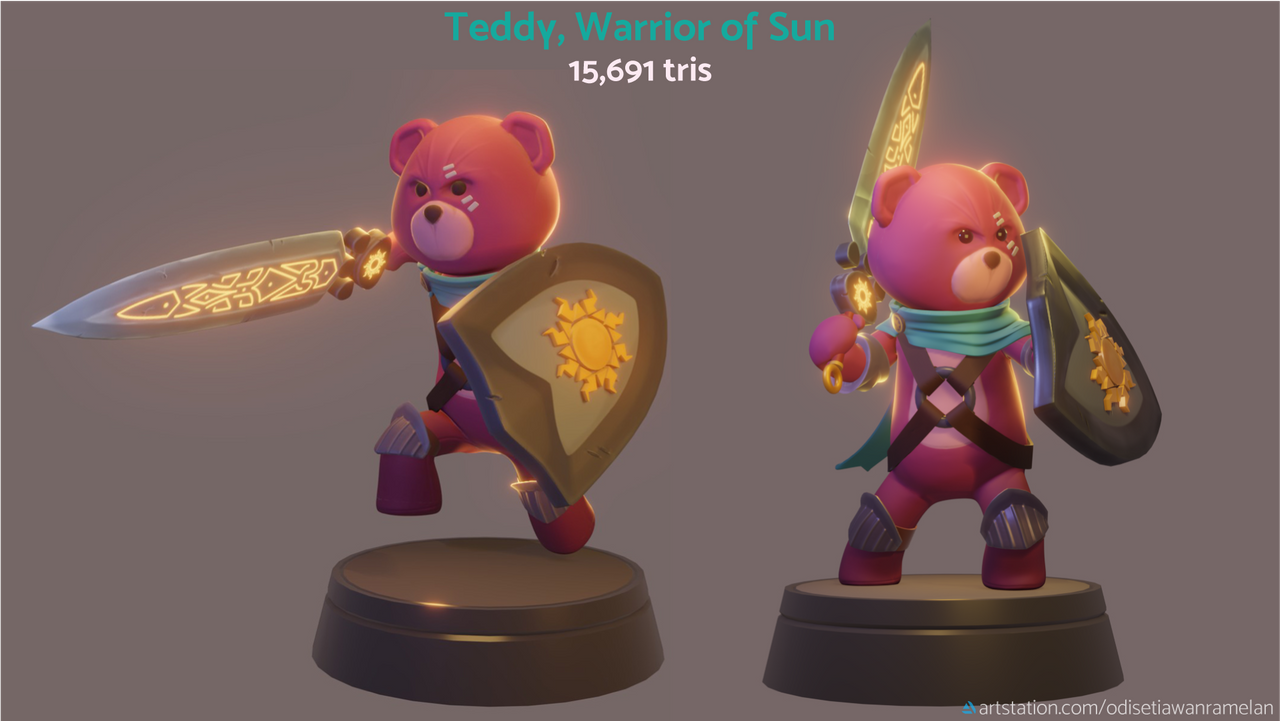 ---
As this was my first time turning my character into a game-ready character, there are a handful of flaws here and there. But, as usual, I'm not going to go back and fix them. Instead, I will move on to the next character and try not to repeat the mistakes. That's my way of improving myself. 
This is a personal project, one that's good to throw in to my portfolio. It may not be that amazing but I'm proud I can make it this far in less than a year as a self-taught artist. Although I keep making mistakes, I can also feel the improvements in each creation and it motivates me to trample all the doubts in style and keep learning until I get better than I was in the previous project! (●≧ω≦)9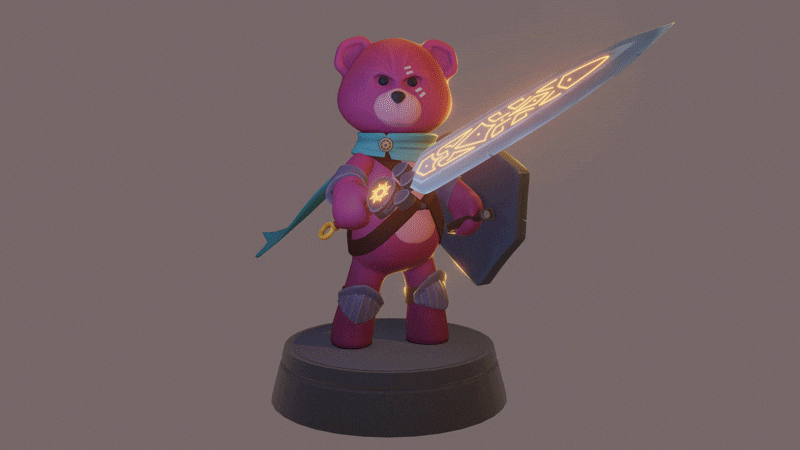 I realized that the need to watch video tutorials on YouTube is decreased quite a lot as I get better at 3d modeling and sculpting. Instead, what I'm looking for now is more of advice videos, quick tips and tricks, and timelapses. I learnt the basics, now I'm mastering it. 
Despite the flaws, I'm quite satisfied with this character and I hope you like it, Steemians! If you have any question, criticism, advice, or simply appreciating my work, let me know in the comment section below.
A little note: I typed all the 3d-modeling-related terms in bold for non-3d artist readers. If you have any questions, ask away! 

I nervously yet happily announce that I am now open for commission! I make 3d rendered stylized character portraits. If you want an icon, a portrait, a wallpaper, etc, click the button below to see the terms and conditions.

If you're interested, you can contact me on:
Discord : Rain#9999
Twitter  : @ProbablyRainite
Email     : careforacoffee@gmail.com  
Coming soon:
Combining Commissioned Characters
Stylized Game-Ready Weapons
Stylized Game-Ready Character
Stylized 3d Print-Ready Character
---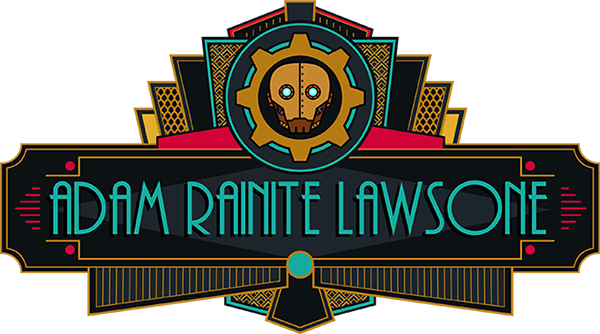 ---
©2019 Adam Rainite Lawsone