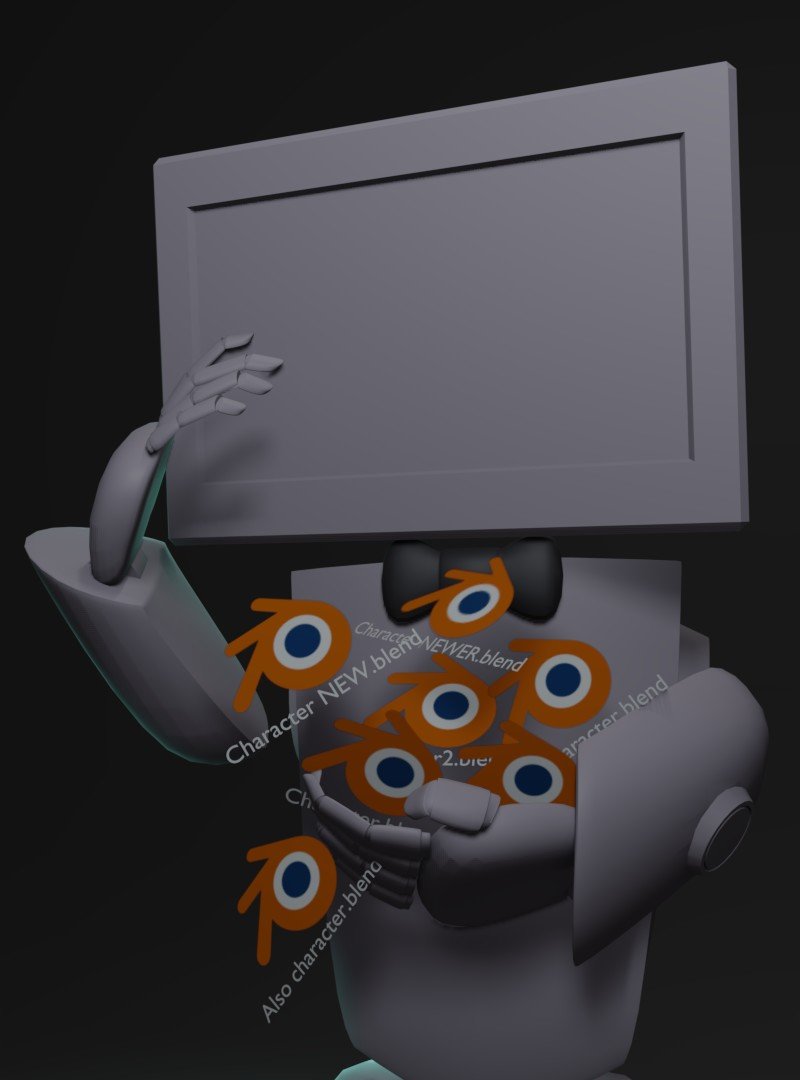 Why can't I hold all these projects?!
4 projects. Yes, working on 4 projects at once may or may not be the best thing to do, but that's my current state of mind: too inspired to contain my imagination, too slow to work on all of them. Not to mention the number of unfinished characters waiting patiently for me to continue working on them. Oh, poor mesh! 
All this works but somehow I still managed to write some reviews of some games I played months ago. I wish I have time to play Moonlighter since it's currently free on Epic Store and that game is on my wishlist for a while now and write a review of it, but it has to wait. So yeah, you can probably expect some game reviews from me in the future. But for now, I'll share this clay rendered character with you.

Can't remember what inspired me to create this little tv-headed robot character, but I really like the idea. The only thing I remember is that I wanted to make this character to look retro rather than sleek futuristic style. Hopefully it will once it's textured. 
As you can see, this is a clay render, meaning it has no texture but still rendered properly for beauty shot with proper lighting. Though, my lighting may not be that "beauty", but, oh well. 
Anyway!
This beauty shot clay render thing is inspired by some of Julien Kaspar's work. He's a 3d artist who works in Blender Animation Studio. Not only that, I also got indirectly suggested by a fellow Steemian, @theartofori who said that a great model doesn't need textures. So I tried to render that way with this one and I kinda like it. I guess I should thank you for that! 
Now all my unfinished characters can at least be rendered nicely while they wait for their turn for the texture painting process. Yaaay!

This bot is called Cyan, as in, the colour cyan. I'm thinking of making a series about similar tv-headed bot characters each with their own quirks and unique appearance influenced by the RGB colour model. This first one is cyan is simply because it's one of my favourite colour--after black + gold. The next one is going to be his partner, a female bot with violet colour scheme, and her name would be...well, Violet. I'm so good at naming things I should get paid for it...
For now, that's what I have to share. I'll post my other characters once they're at least reach the clay render-worthy stage like this one. Next is probably going to be this fantasy, spider-y assassin-y character I'm making for a certain spider around here. 
---
Help!
Before I close this post, meet @nowargraffitis. He/she's a talented artist from Berlin, and in need of your help. @nowargraffitis create art for a living, logo and concept designs, professional facade design, stickers, digital and traditional artworks, etc, and they are all amazing. You can check out some of them in this post, and also this post. However, his/her arting arm is injured. You can see more of it in this post. If you can help in any way--upvote, resteem, sending Steem, etc--it will be wonderful and @nowargraffitis will be grateful. 
Commission
I'm open for commission. I make 3d rendered stylized character portraits. If you want an icon, a portrait, a wallpaper, etc, click the button below to see the terms and conditions.

If you're interested, you can contact me on:
Discord: Rain#9999
Twitter: @ProbablyRainite
Email: careforacoffee@gmail.com
Coming soon:
Combining Commissioned Characters
Stylized Game-Ready Weapons
Stylized Game-Ready Character
Stylized 3d Print-Ready Character
---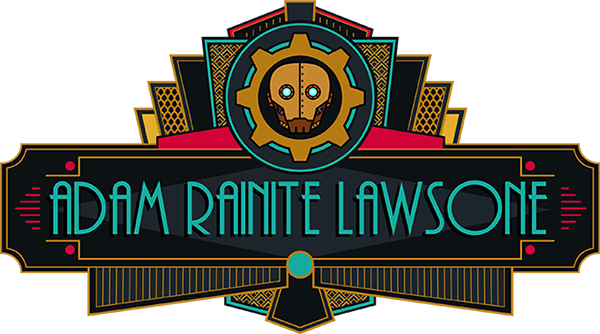 ---
©2019 Adam Rainite Lawsone