Contest this, contest that, I keep joining more than one contests/challenges that my characters shaking their heads, even though they're not rigged yet. Not that I don't like it, but it's been keeping me from finishing my original characters. So not too long ago I thought I'd stop doing art contests for a while. Yeah, I thought that was a good idea...
...until this one contest on Creary gave me amnesia. Thanks, @creary.
There's this new contest idea founded by 2 people on Creary.net that's so interesting. Instead of choosing a theme each week/2 weeks/month and let artists do their best to create artworks based on the chosen theme, this new community called MOV (My Own Vision) make it fresh by having only 2 artists at a time to compete with each other each week. Here's my entry: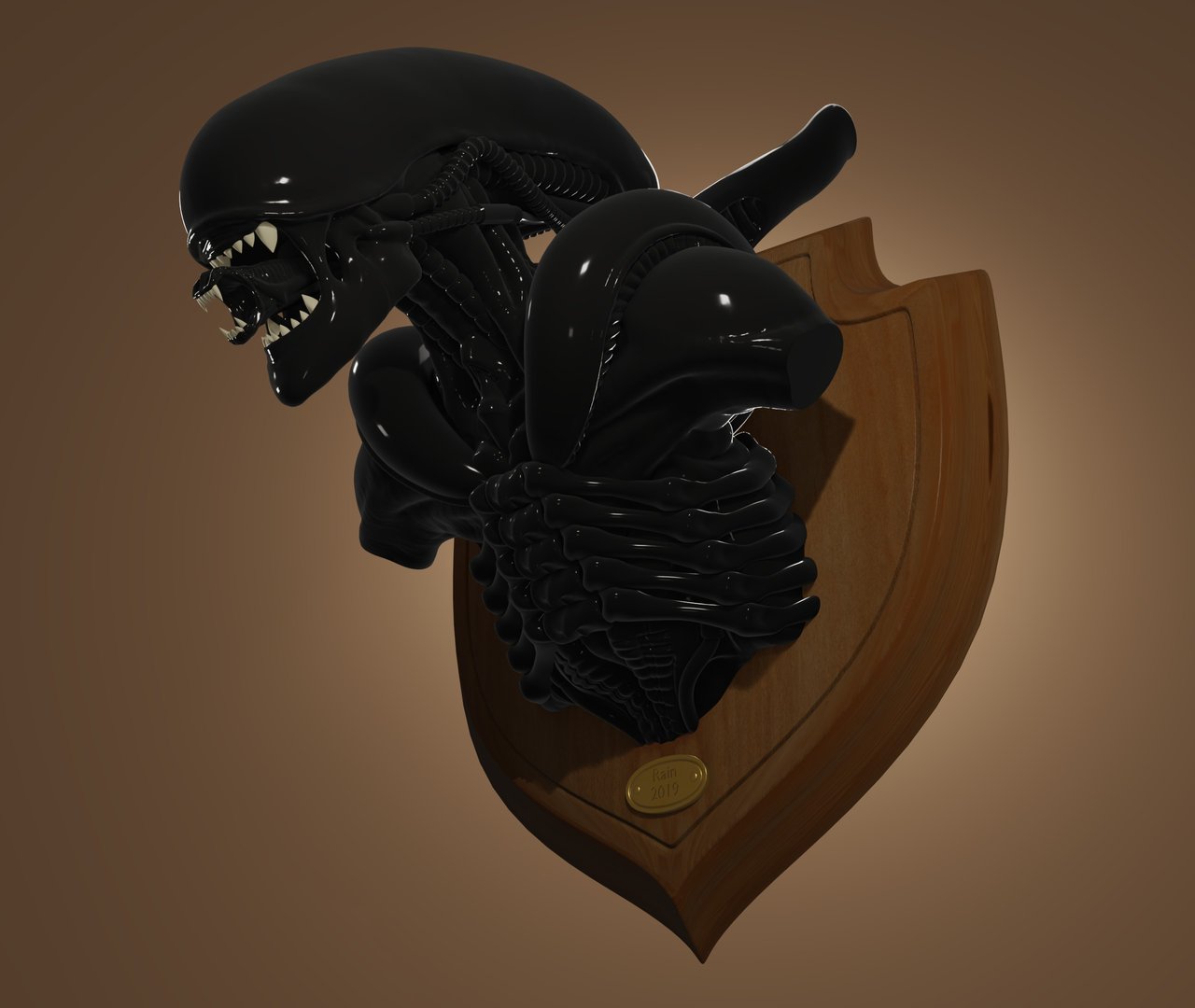 Xenomorph Trophy
---
Now, you probably wondering why xenomorph? And why a trophy based on its...corpse? Well, as the community's name suggest--which is actually the name of the challenge too--the participants will have 1 week to create their own vision of the opponent's artwork. Each participants can pick one of the opponent's artworks uploaded on their profile, then create their own version of that piece. 
My opponent picked my Jekyll & Hyde sculpture that I did for the #SculptJanuary19 challenge, and I picked this xenomorph artwork: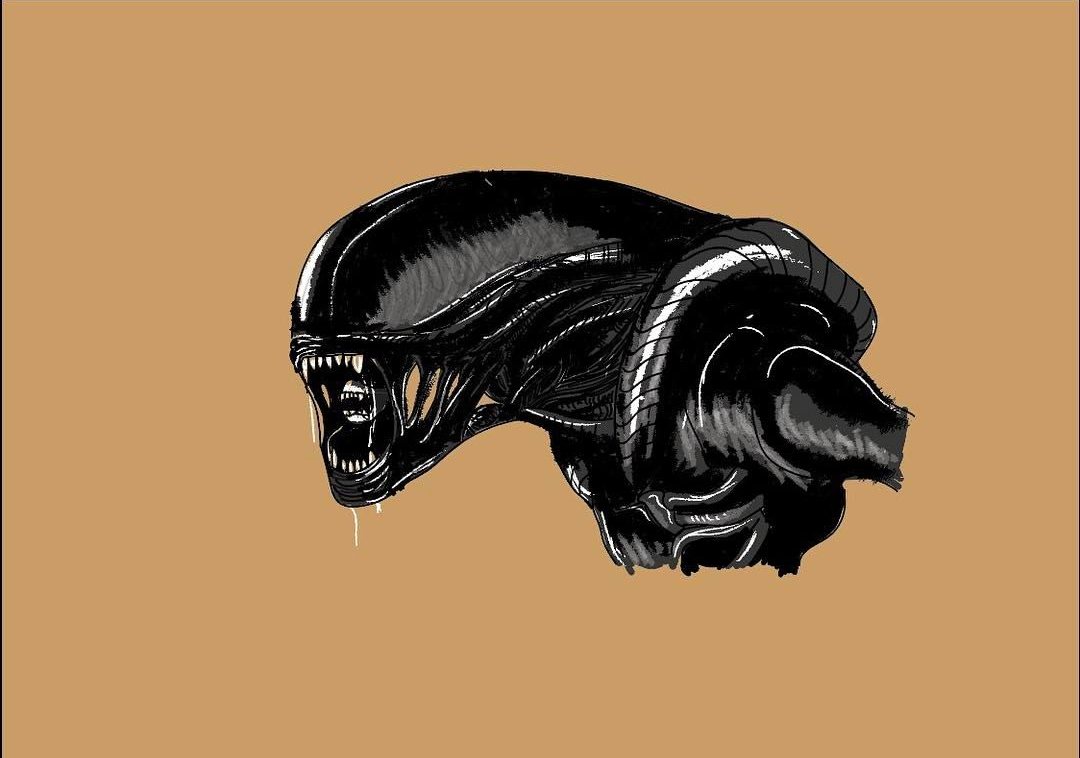 Image kindly permitted by Robinsharma for me to share in this blog post
---
My vision of this particular artwork is that the alien's body turned into a wall-mounted trophy. One that hunters usually have on their wall, you know? But usually it's animals head--bear, elk, boar, ex girlfriend--but in this case it suggests that the xenomorph was hunted, died, and turned into a trophy. 
This one was a bit difficult to sculpt because of the intricate details. Not because it's difficult to sculpt them, but it's more difficult to picture how the details look. I thought I knew exactly how a xenomorph look like, until a few minutes after I started sculpting. This was where references came in handy, although, they all look different too.

I also came up with a clay rendered version of the sculpture. The details can be seen clearer in this version.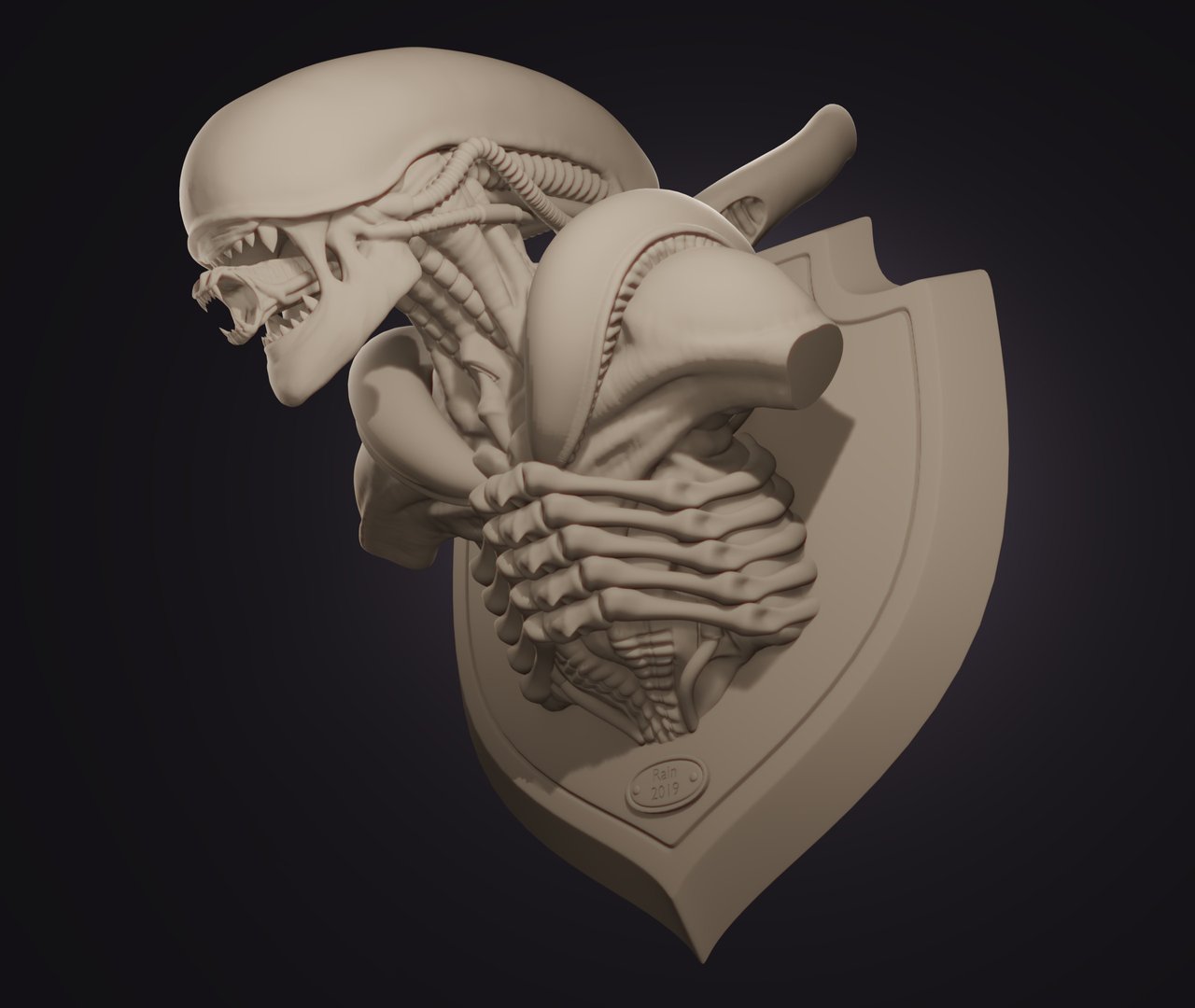 As usual, I happily made this with Blendy 2.8 rendered in EEVEE. Can't wait for the new, revolutionary sculpting branch that's currently in development. 
Thank you for visiting, Steemian. If you have any question, criticism, or any thoughts, let me know in the comment section below. I'll see you guys in the next one.
Commission
I'm open for commission. I make 3d rendered stylized character portraits for your icon, portrait, wallpaper, etc. And I make logo too! Click the buttons below to see the terms and conditions.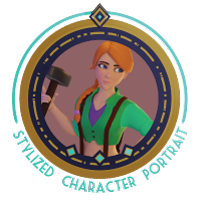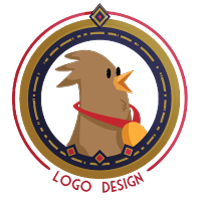 If you're interested, you can contact me on:
Discord: Rain#9999
Twitter: @ProbablyRainite
Email: careforacoffee@gmail.com

Coming soon:
Combining Commissioned Characters
Stylized Game-Ready Weapons
Stylized Game-Ready Character
Stylized 3d Print-Ready Character
---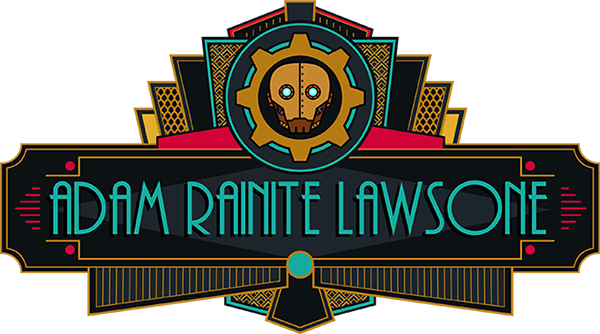 ---
©2019 Adam Rainite Lawsone