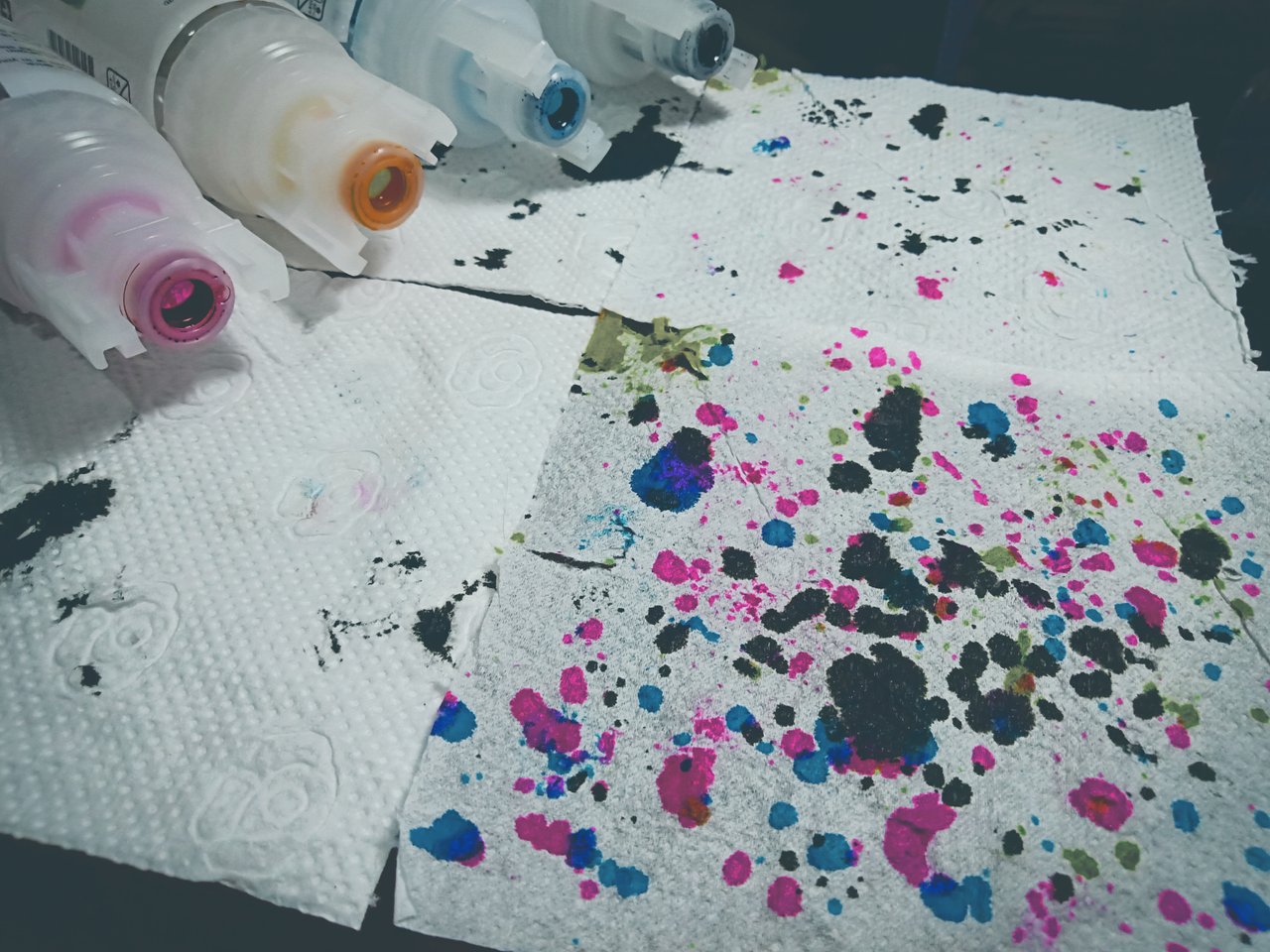 I am cleaning my room and I saw my old ink bottles in my room. They were almost empty, so they need to be put in the trash.
Before throwing them, I made a little experiment by squeezing its few liquid in the tissue. I was so curious on how will it look that is why I tried it.
Then the result that I got turned into an abstract art.
I see it as an art that's why I immediately capture it and share it here.