(Acrylic) The Inner Sun, The Perfection of So(u)l, The Sun of Life, the Sun of God.
_
Text that goes with the Painting:
The True Value of Gold Lies not in its Shine but in its Immortal Center. The Black Dot of Consciousness. The Great Mystery, The Philosophers Stone. Its prized properties a manifestation of that core. It being the true gold it multiplies its own self into all of its dimensions. Manifesting in its beauty a shine that catches every eye, in its longevity representing immortality & in its value cherished and chased after by many a poor soul who is lost by its glitter, not seeing the true secret it carries with it so openly.
_
The Circle with a Dot in the center is an ancient symbol corresponding to the sun, but also to gold & to the soul.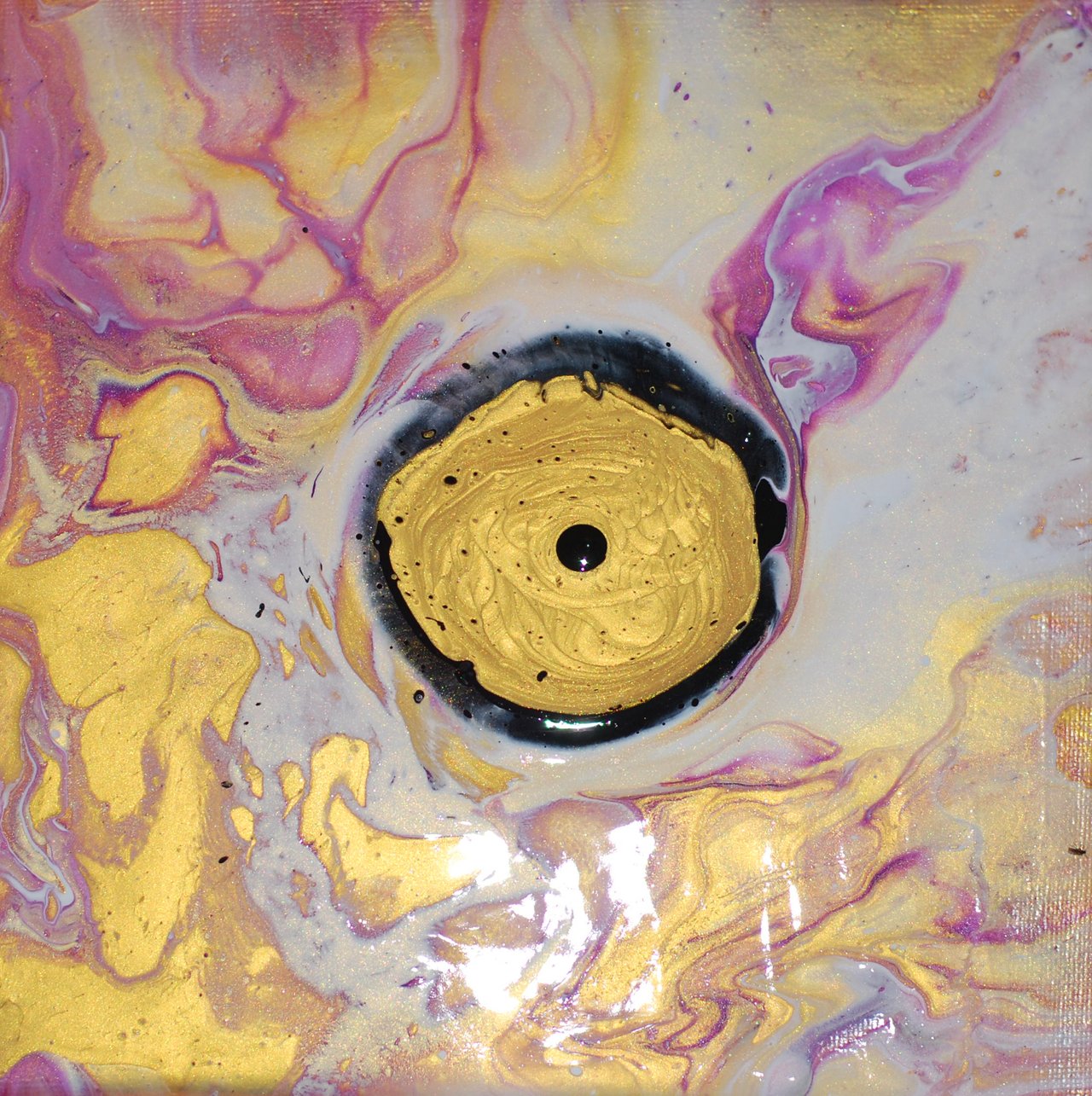 New Album: Inner Planetarium
https://mysticraven.bandcamp.com/albu...
Musician, Mystic, Magician, Artist, Writer & Shahanshah.
"Shah Artin" the True King of Persia & A Son of Odin. Born from a womb of Zarathustrian Fire by transforming icy Icelandic Seed, birthing Einar the Einherjjar of Valhalla the Persian-Icelandic Warrior-King also known simply as the "Ravenking".
Also published a Book titled "The End"
ISBN-10: 0464249503
ISBN-13: 978-0464249504
Private Website/Blog: catharsiopa.eu
Bandcamp: mysticraven.bandcamp.com
Spotify: Ravenking
Instagram: Catharsiopa