What Makes Me Happy
Cooking And Art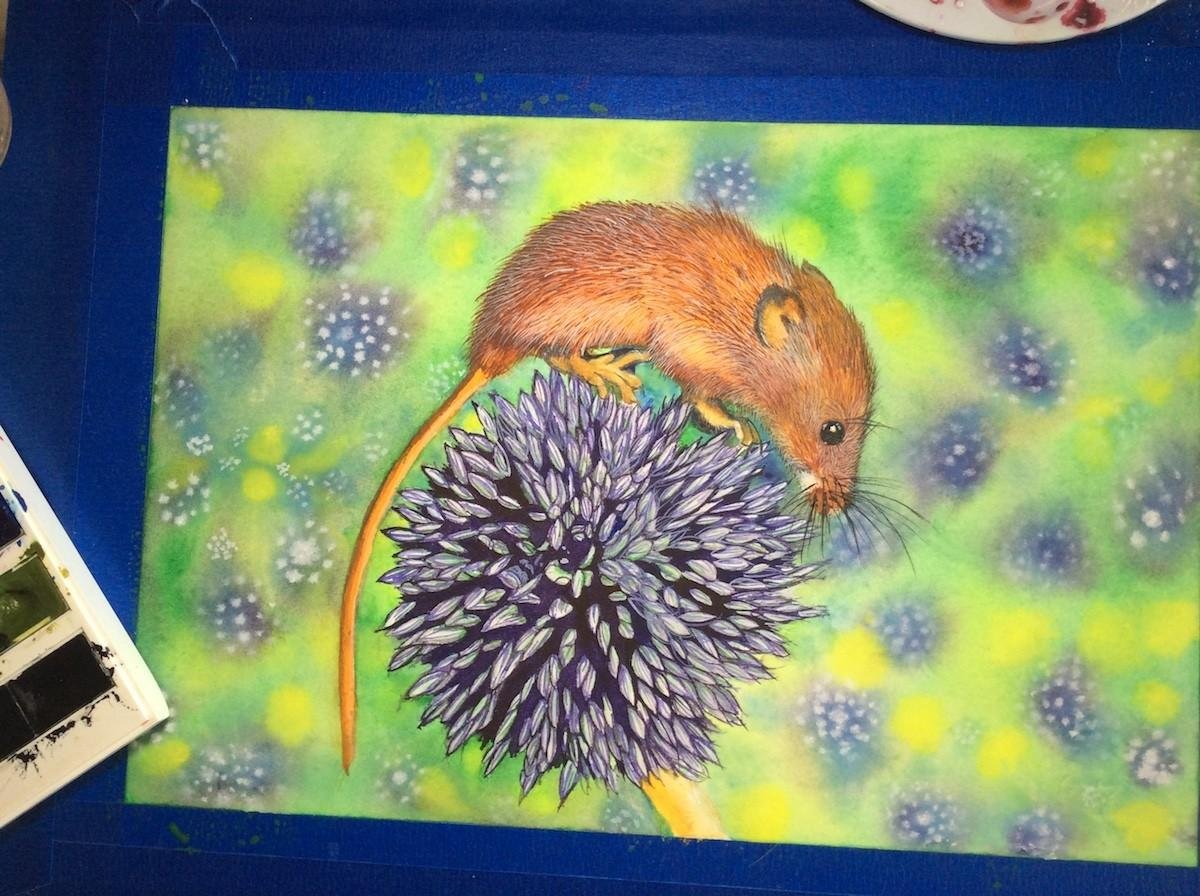 I am adding my last layer of hair. I will finish up by defining the flower details.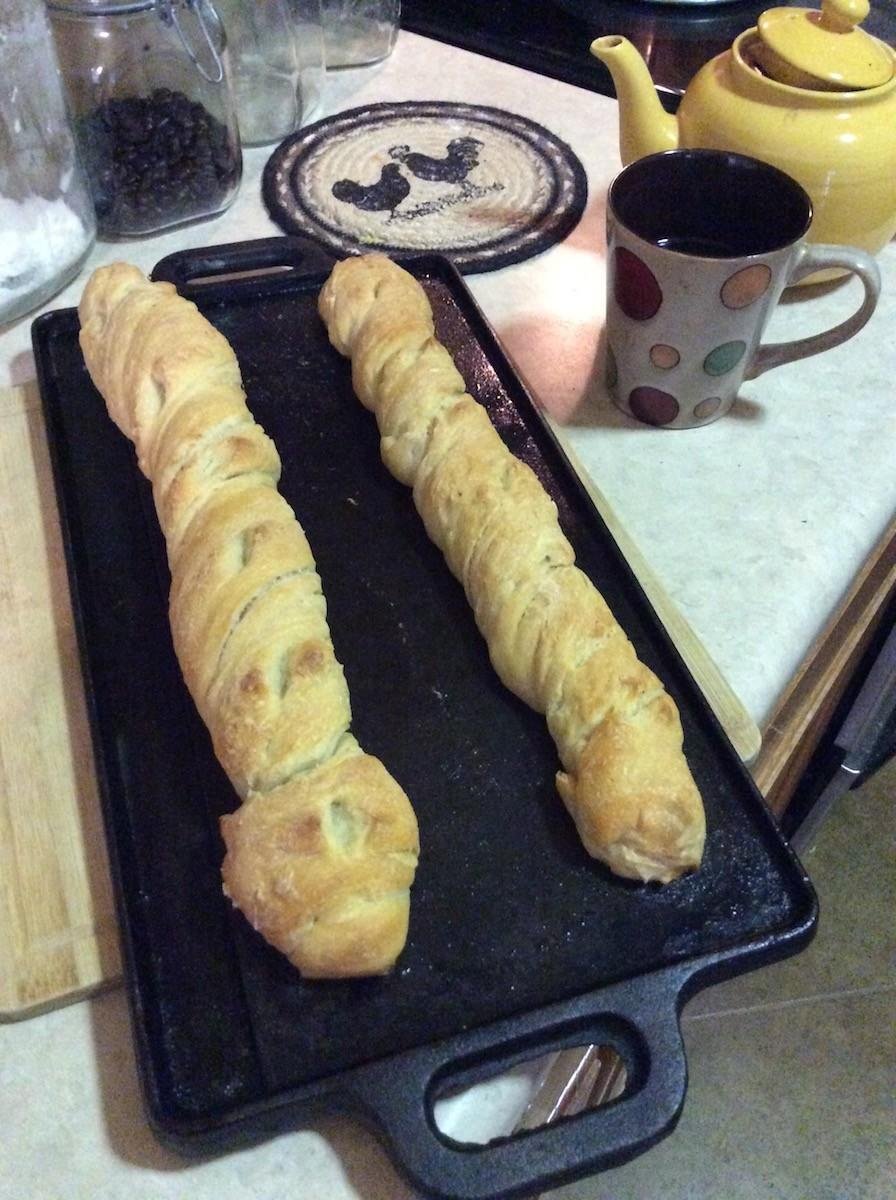 Betty Crocker French Bread Recipe
I'm learning how to make French Bread. The recipe posted above is easy to follow. However, I am having problems shaping the bread after letting the bread rest in my refrigerator for 8 hours. One time I took the bread out and let it rest for an hour before baking and forgot about it for the night. The next morning the bread loaves were flat. I reshaped the dough, let the dough rest for 30 minutes, and it tasted even better, but the loaves looked funky. Eventually, I will make perfect loaves. The extra time fermenting makes the bread tasty and sour. I've been baking a couple loaves every other day. I love the chewy sour taste.
The background noise you hear in my video is my dishwasher. You can see the fermentation process, little bubbles coming up from bacteria. I used whey to give an extra kick start to fermentation from my active culture yogurt. The mix includes garlic, ginger, salt, carrots, cabbage, and mung bean sprouts. If you want the recipe ask, I made it up...hahaha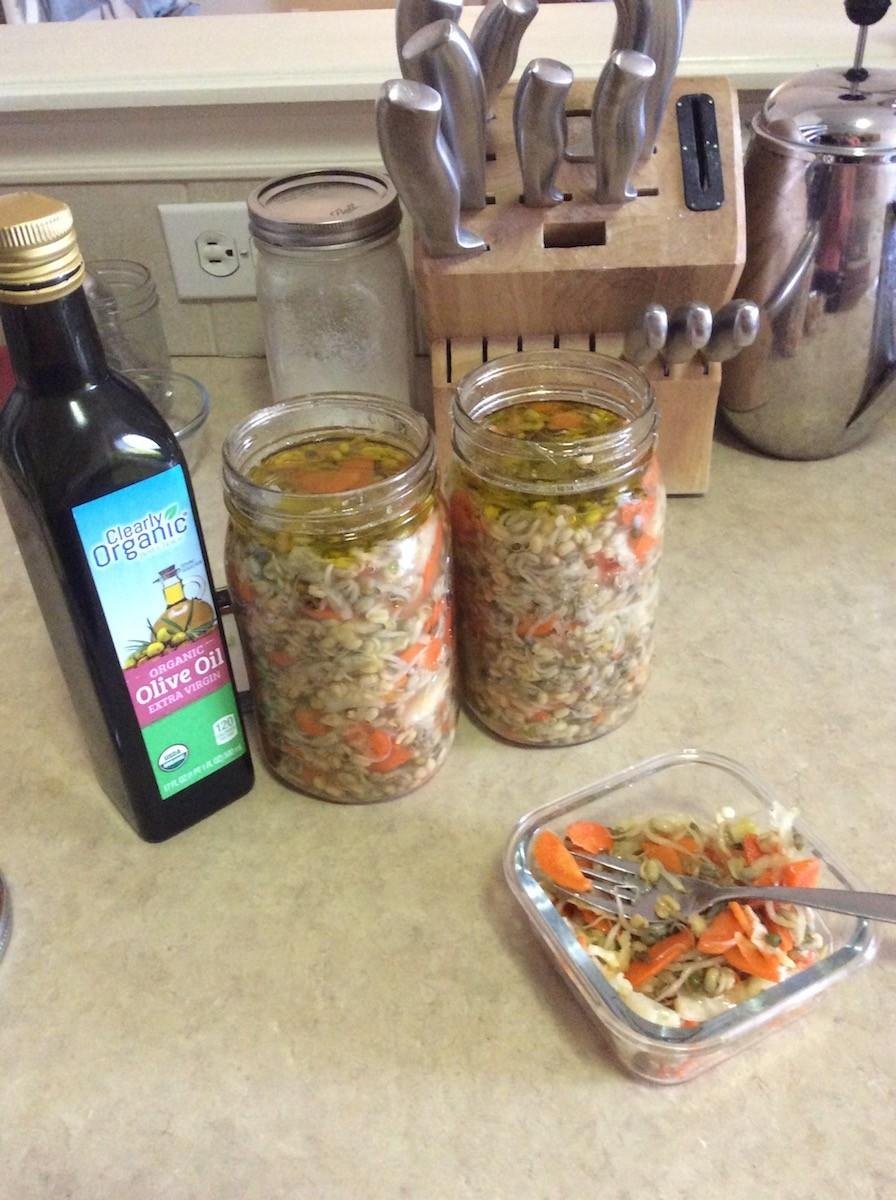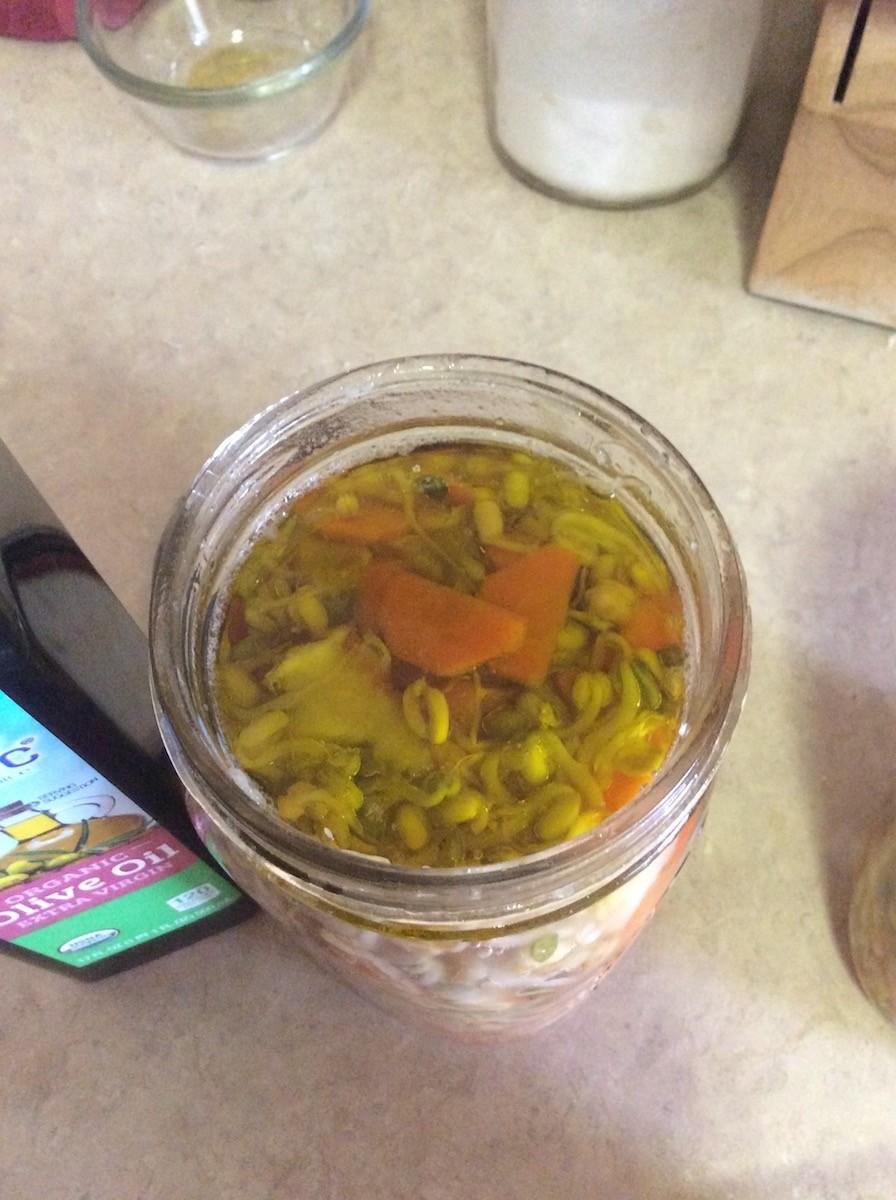 I used olive oil to top off my mix, which inhibits mold growth. Mold hates olive oil!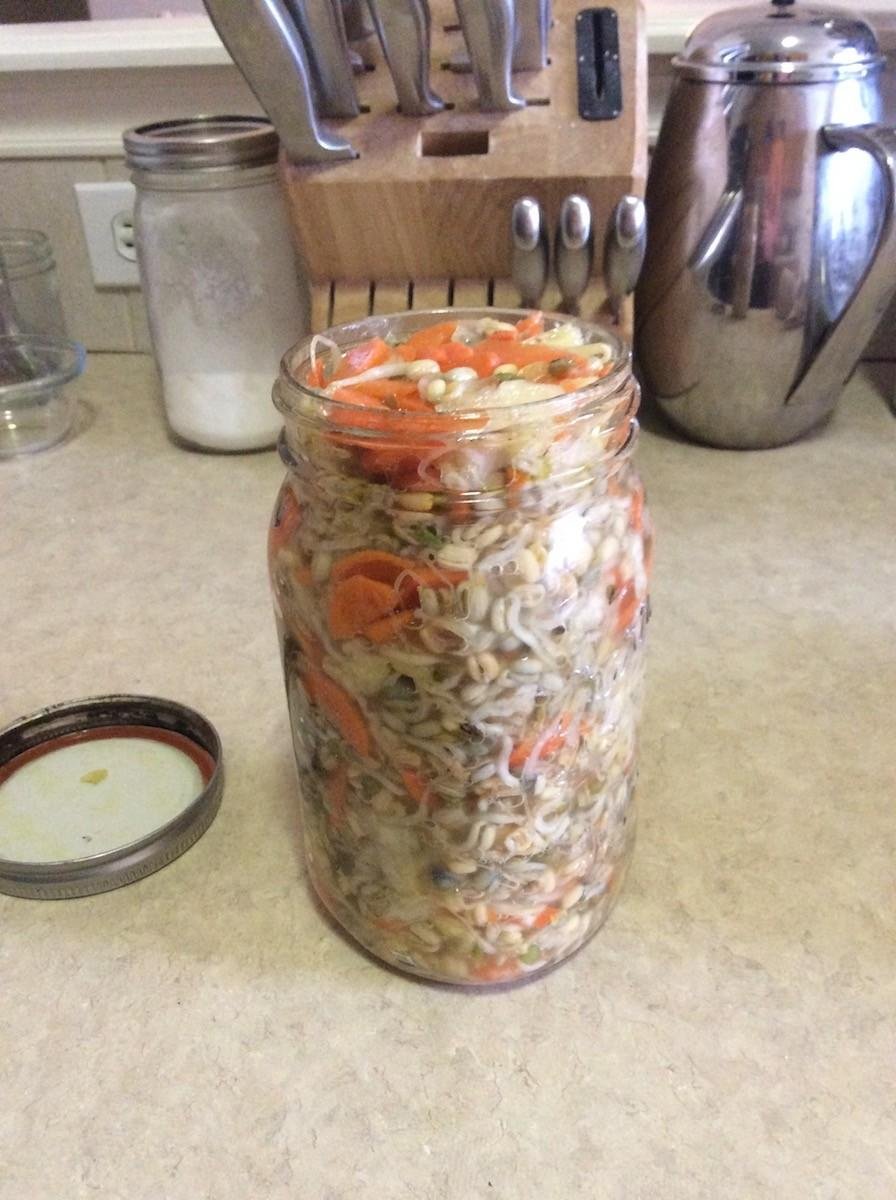 I mix up a bunch of veggies in a large pan with 1/4 cup of salt, mixing roughly with my hands bruising the veggies. I place a plate over the mix and let sit for 24 hours. I rinse off the salt and add the diced ginger and garlic, mix well and stuff into quart jars. I let the mix sit for a couple days in a dark warm cupboard and put the mix in the refrigerator.



A link to My Blog