Tomorrow I should finish up this piece. Man, this one dragged on and on, it's been a month. I need to place shadows of the horses on the ground. I will be blending and rubbing out colors to give the shape and shadows of my subject. I'm going to work on the clouds a little bit more to add shadows. I'll be strengthening the outline of the portals designs too. The shapes get washed out here and there as I worked on the sky and grass. The horse in the background needs a bit more work, refining patterns on the mane and tail and shadows on the body.
I haven't decided on my next painting. I'm thinking of either a famous Rugby player or a classic car.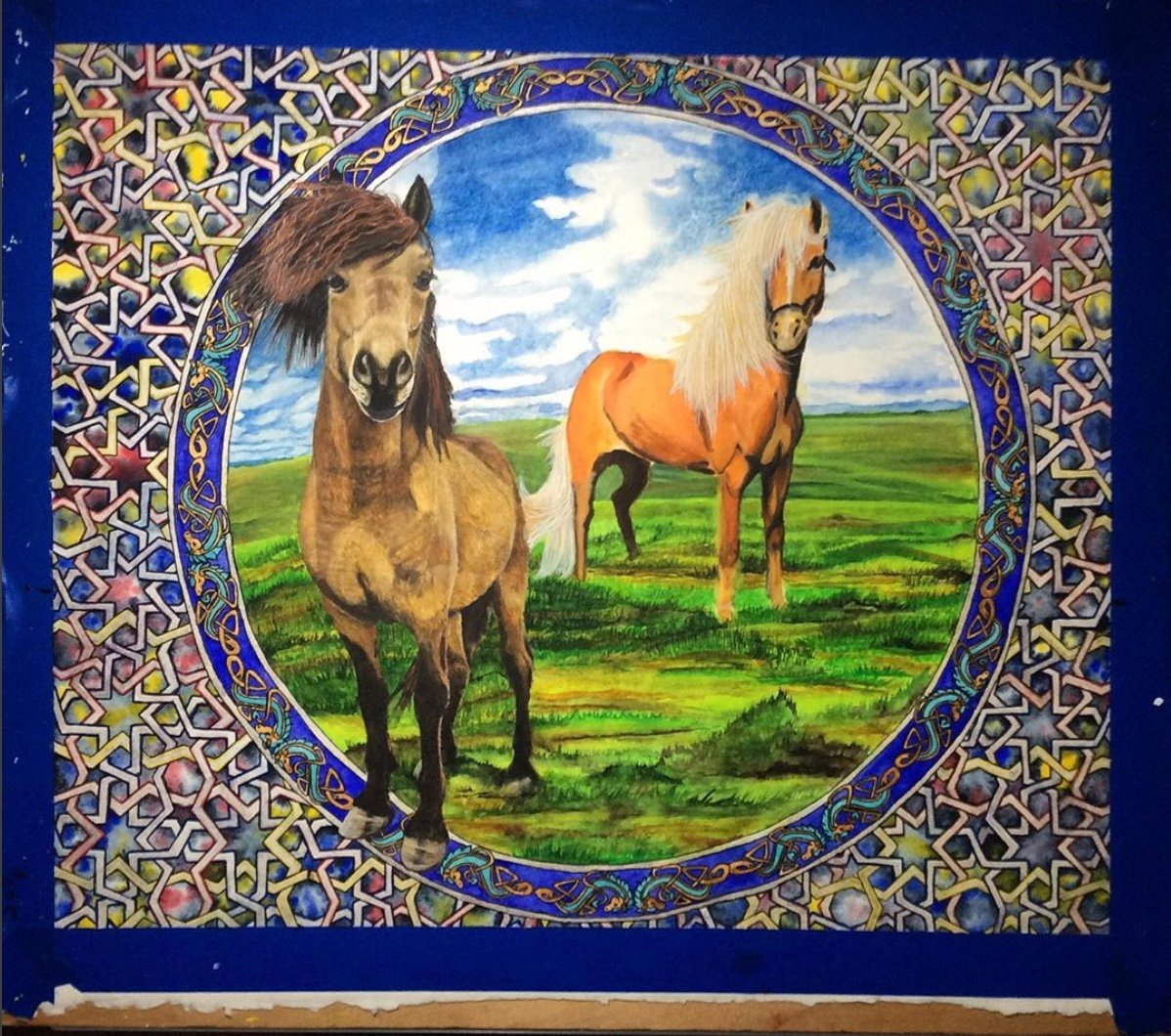 19x23, 300lb hot press cotton paper, Posca pens, watercolor, silver gouache.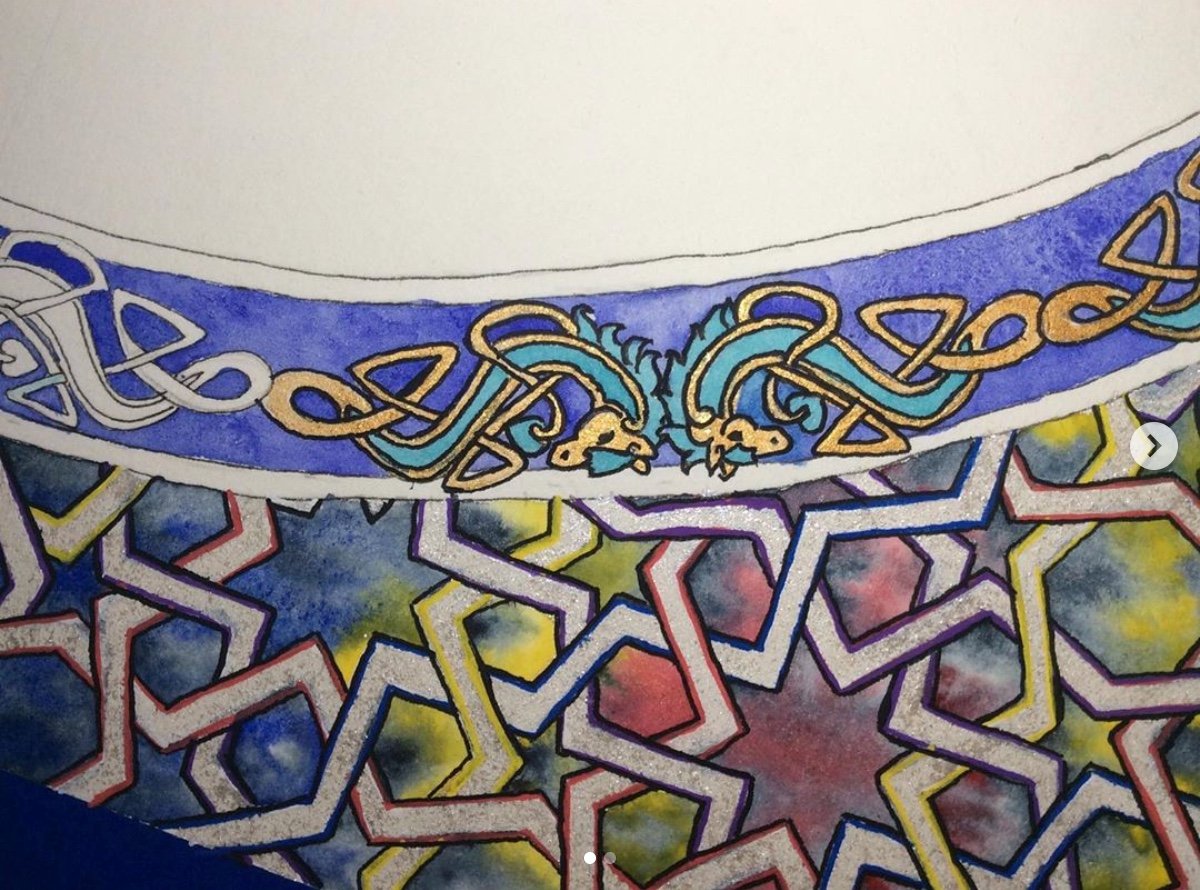 Kelpie, or water kelpie, is a shape-shifting water spirit inhabiting the lochs and pools of Scotland. It is a Celtic legend, and other cultures seem to have adopted it as well. It has usually been described as appearing as a horse but can take human form. (Wiki) .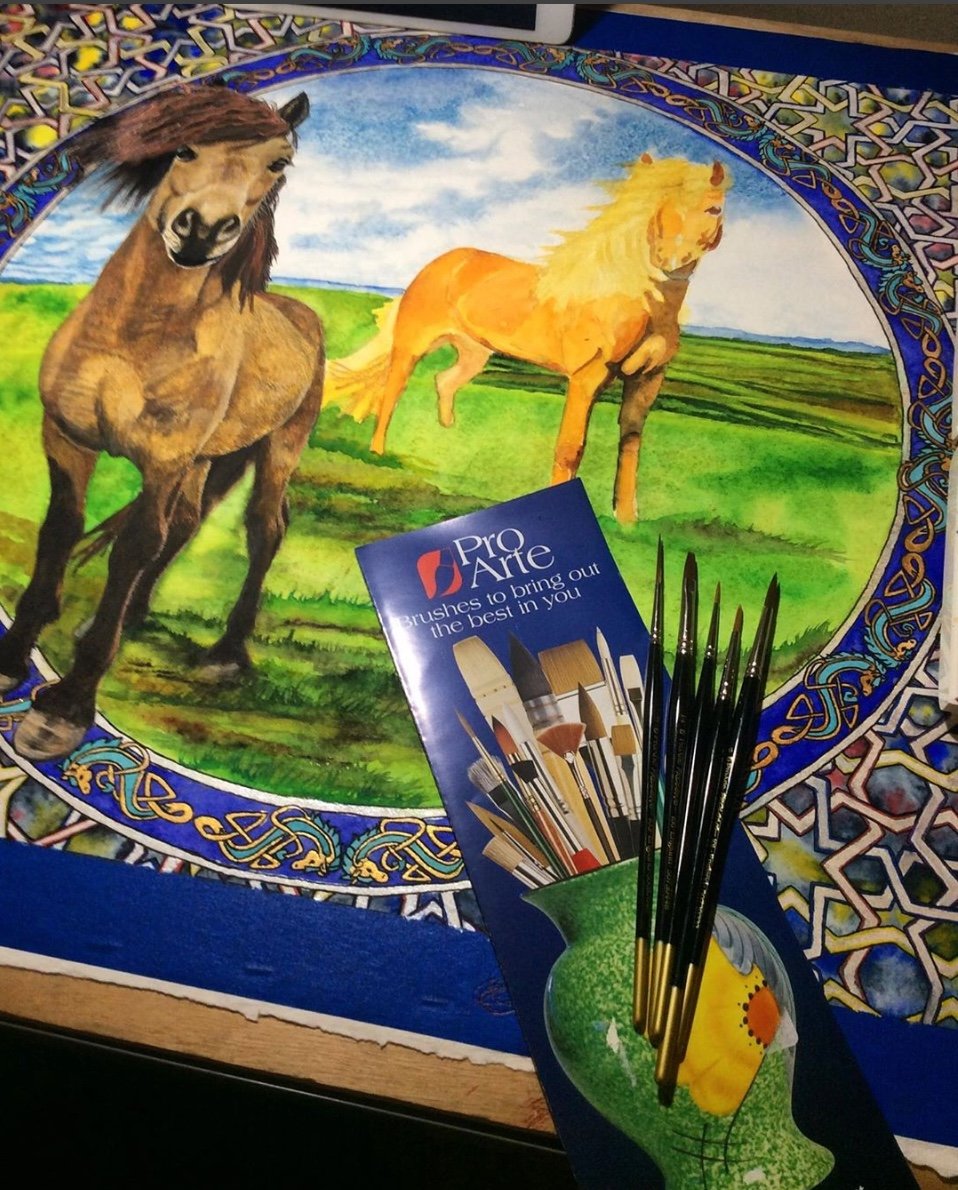 Iceland Horse stands around 13 to 14 hands tall. The horse was used primarily for farming. Vikings were the warriors and the elite of their culture; they usually traveled by ships for trading and raiding when they weren't farming.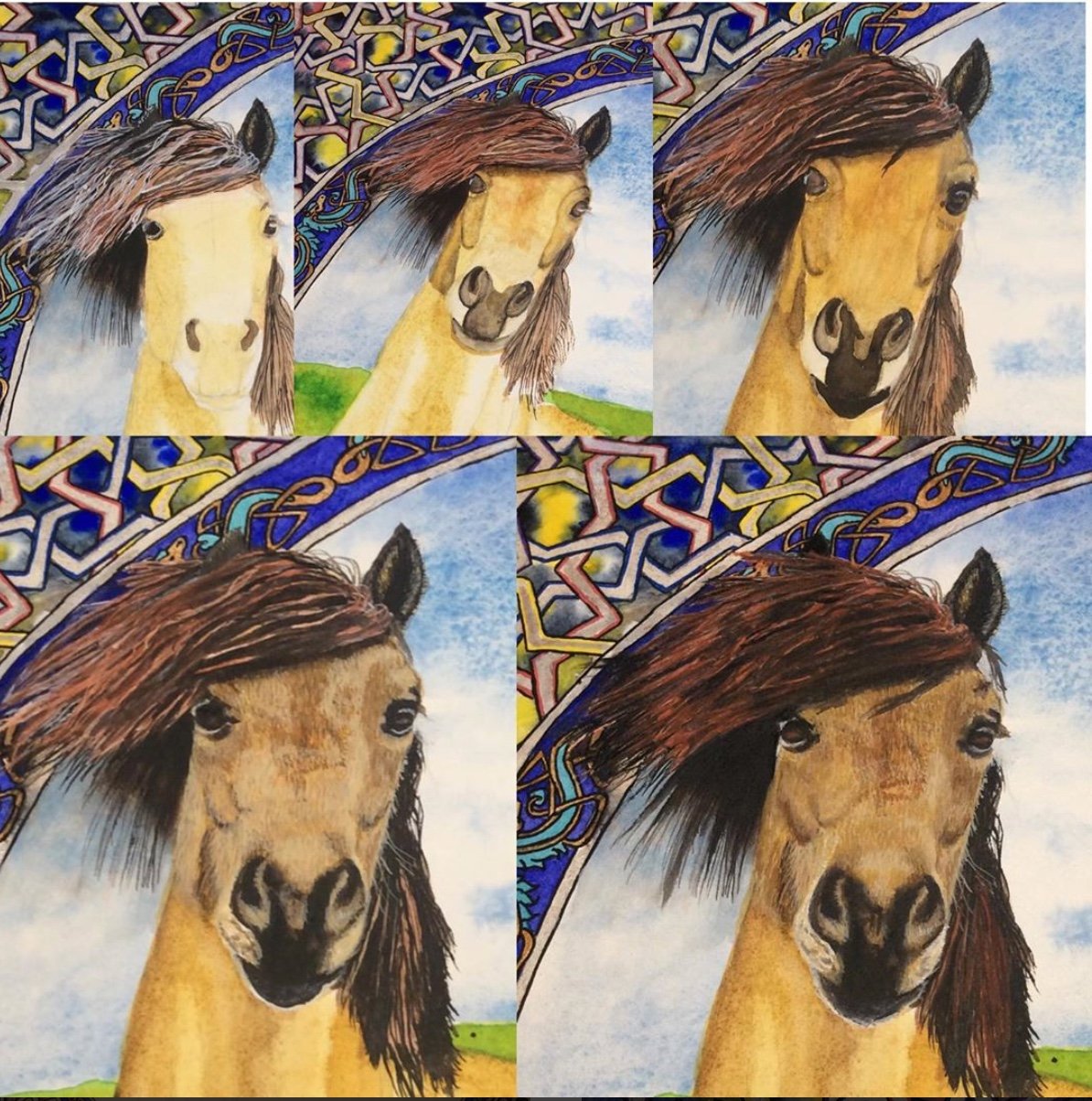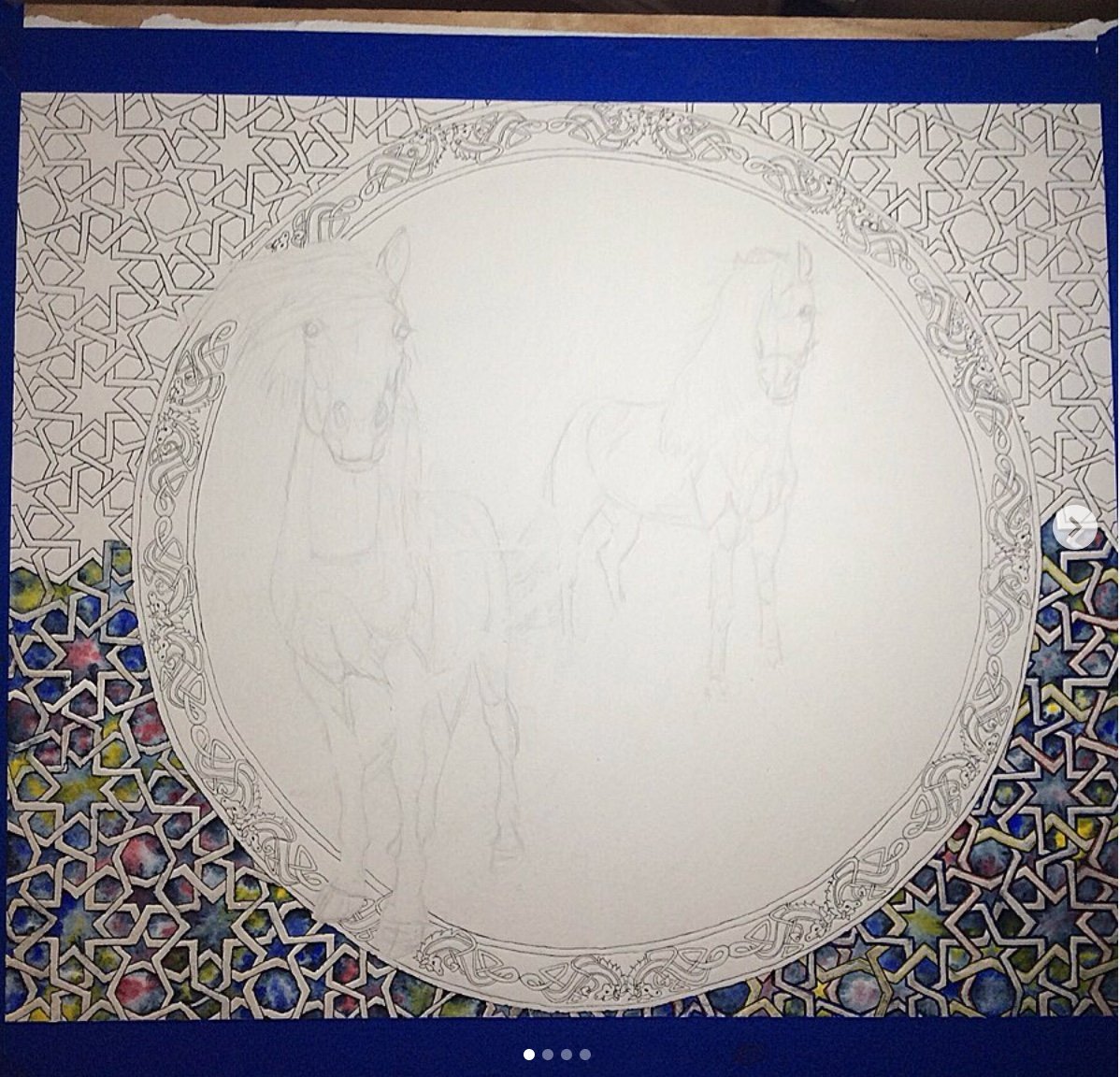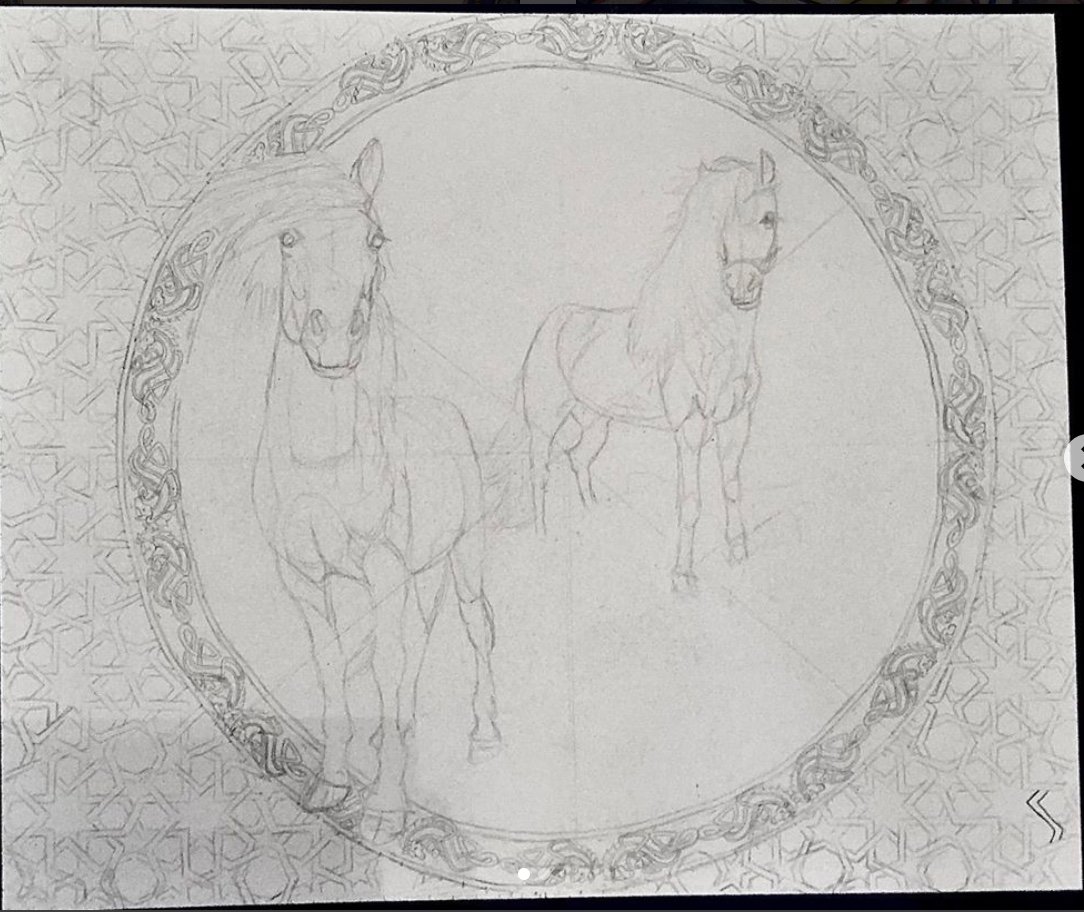 A link to My Blog