Finding Peace In Creating Art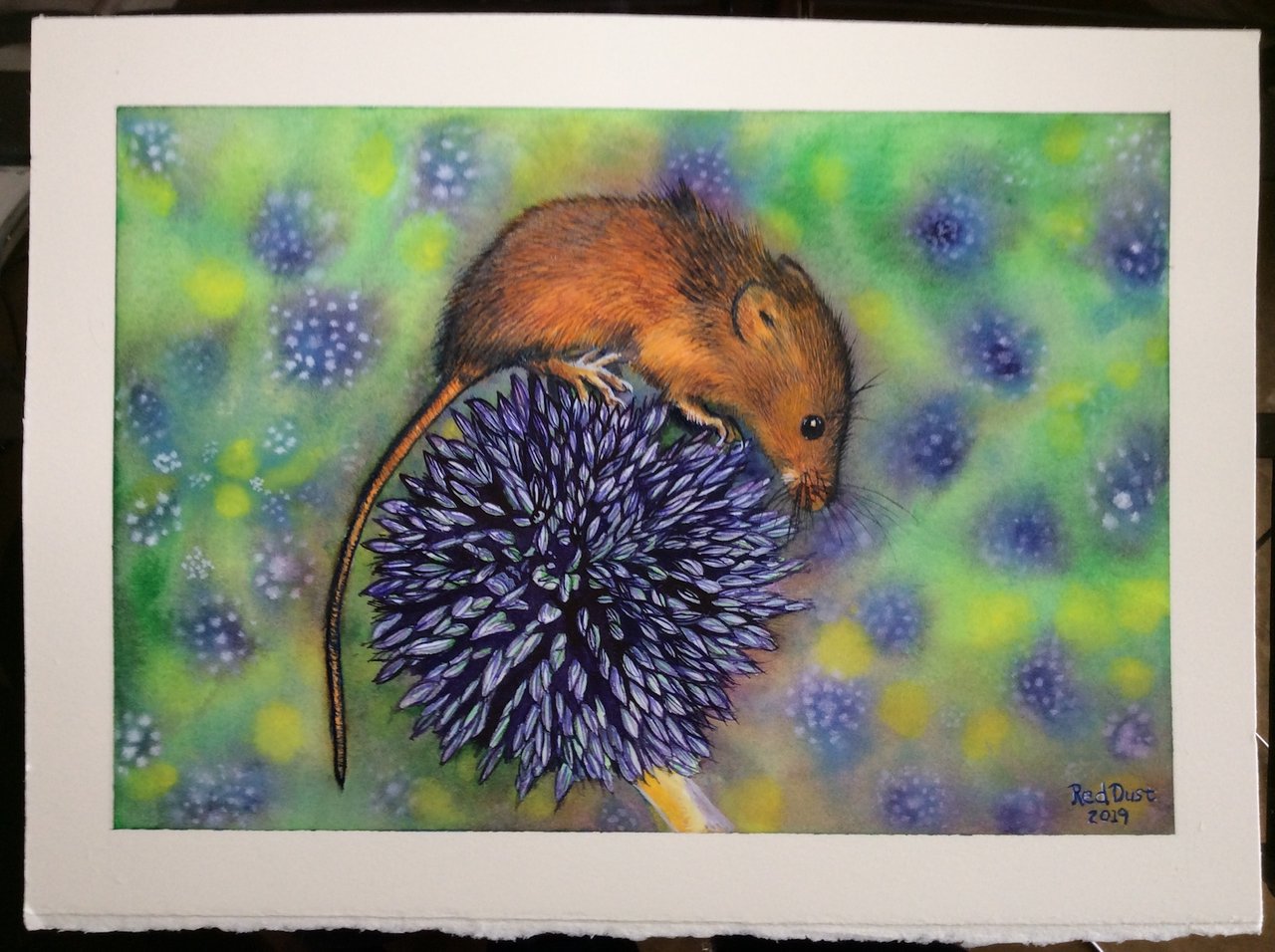 15 x 11 inches, watercolor and gouache, 300lb hot-press cotton paper
Mouse On A Leek flower-3
Mouse On A Leek flower-2
Mouse On A Leek Flower-1
These last days have been hectic, full of work on the house, organizing strategies for Scotfest (2019), and keeping up on my writing and artwork plus posting on Steemit. I failed my posting on Steemit, I am working on establishing new habit patterns in this new environment, and it has been a challenge.
Today I sat down and finished up the outer layers of the flowers and hairs on the mouse using violet for the flower, cobalt blue, burnt sienna, and Paynes gray for the hair colors. I did outline the mouse and flower using a reddish color and used the cobalt blue for the outline hairs on the mouse. I think the colors pop when put next to each other when combined with the green background. Red and green are complementary colors, and blue and orange are complementary colors.
My next post will be about my new backyard and my plans for a greenhouse and garden. Hopefully, I can write an outline and post the story tomorrow without getting distracted.



A link to My Blog