Riding A Horse
Is Like Drawing A Horse
You Must Stay Aware
Because You Never Know When You Will Fall Off!
---
I grew up on a Morgan Horse farm in the 1960s, and I have been drawing horses since I could hold a pencil.
My Mom Bought 45 acres on the foothills of the Mt Hood Range near Estacada Oregon. Our little farm was mostly hilly pasture, a creek, and several acres of old Douglas Fir and Red Cedar which butted up next to the Eagle Creek Wilderness Area that was thousands of acres of wild and sometimes deadly wilderness. I would play in those woods without fear, not knowing that if I strayed away from the path, I could get lost in a wilderness full of bears, cougars, coyotes, and maybe Big Foot!
I never did get lost, I knew which way was home because I never strayed past Delph Creek which ran through the back-end of our property. Plus I always had my horse Pixie with me, and she knew which way home was if I did get lost.
My Mom's horses, (we usually had 6 to 8 mares with foals and a breeding stud) took to me like I was one of their own foals. I started riding horses when I was five years old when my Mom put my horse on a lunge line and set me on her bare back. I had to learn how to ride without holding onto my horses mane. I fell off a few times, I was put right back on the horse, eventually I found my seat and spent most of my childhood riding my horse using a piece of bailing twine for a bridle and riding bareback.
Yeah, I grew up wild and free when I was away from humans, which scared the heck out of me. So I spent most of my childhood in the woods hiking, exploring, and hanging out with my horse friends.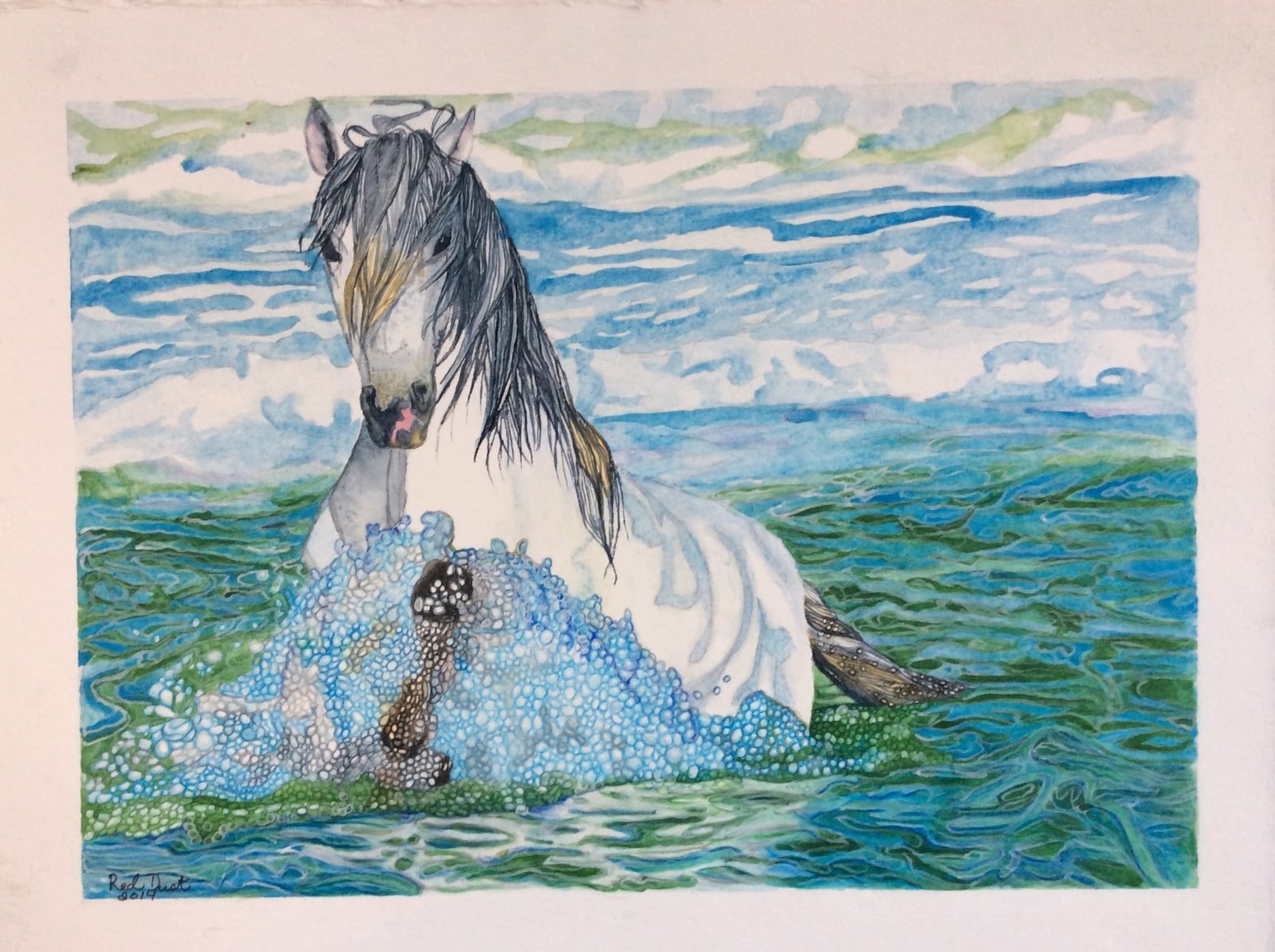 15 x 11.5 Watercolor and Colored Pencil on 300lb Hotpress Paper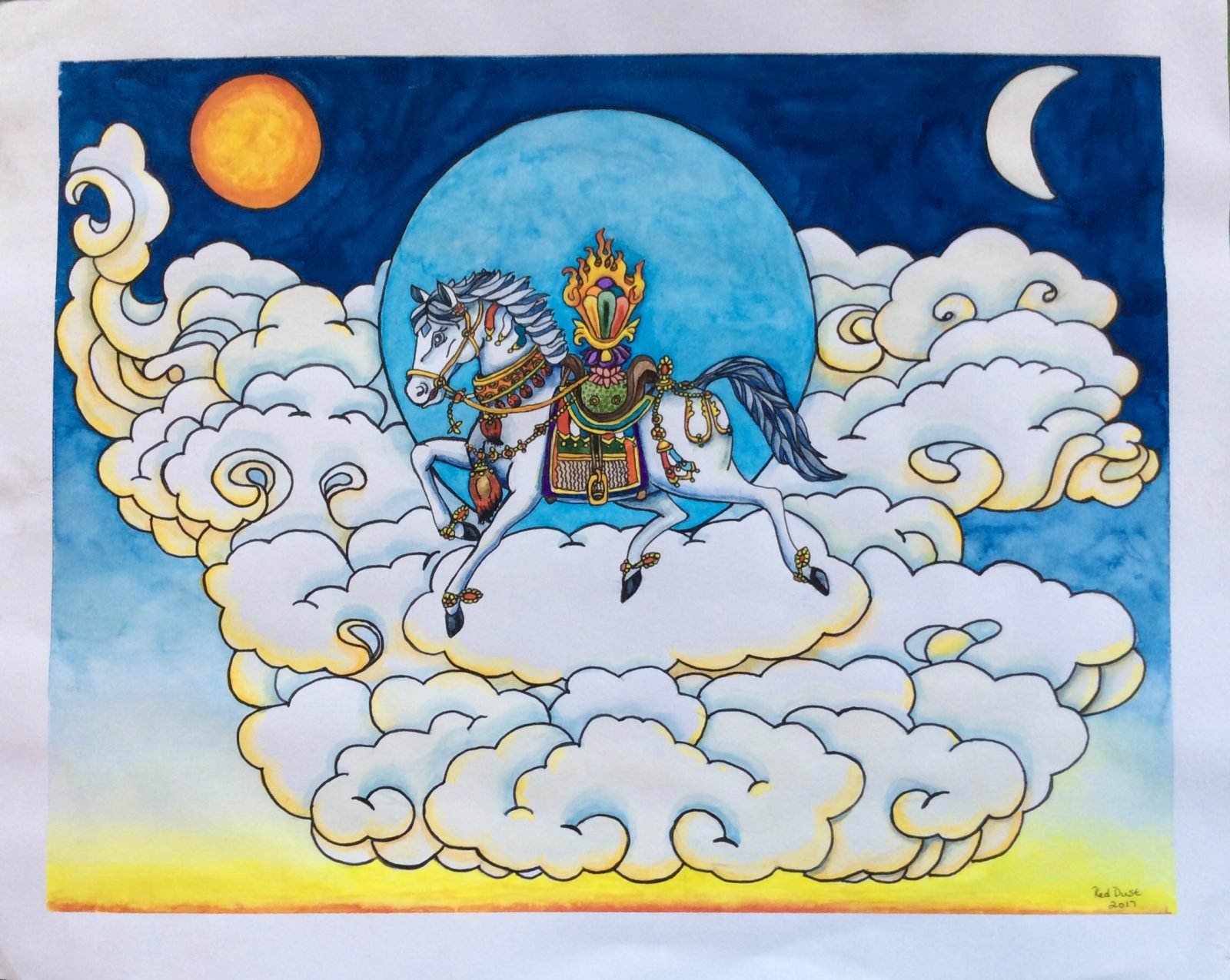 Watercolor, pen, and ink on mixed media paper, 11x14
Wind Horse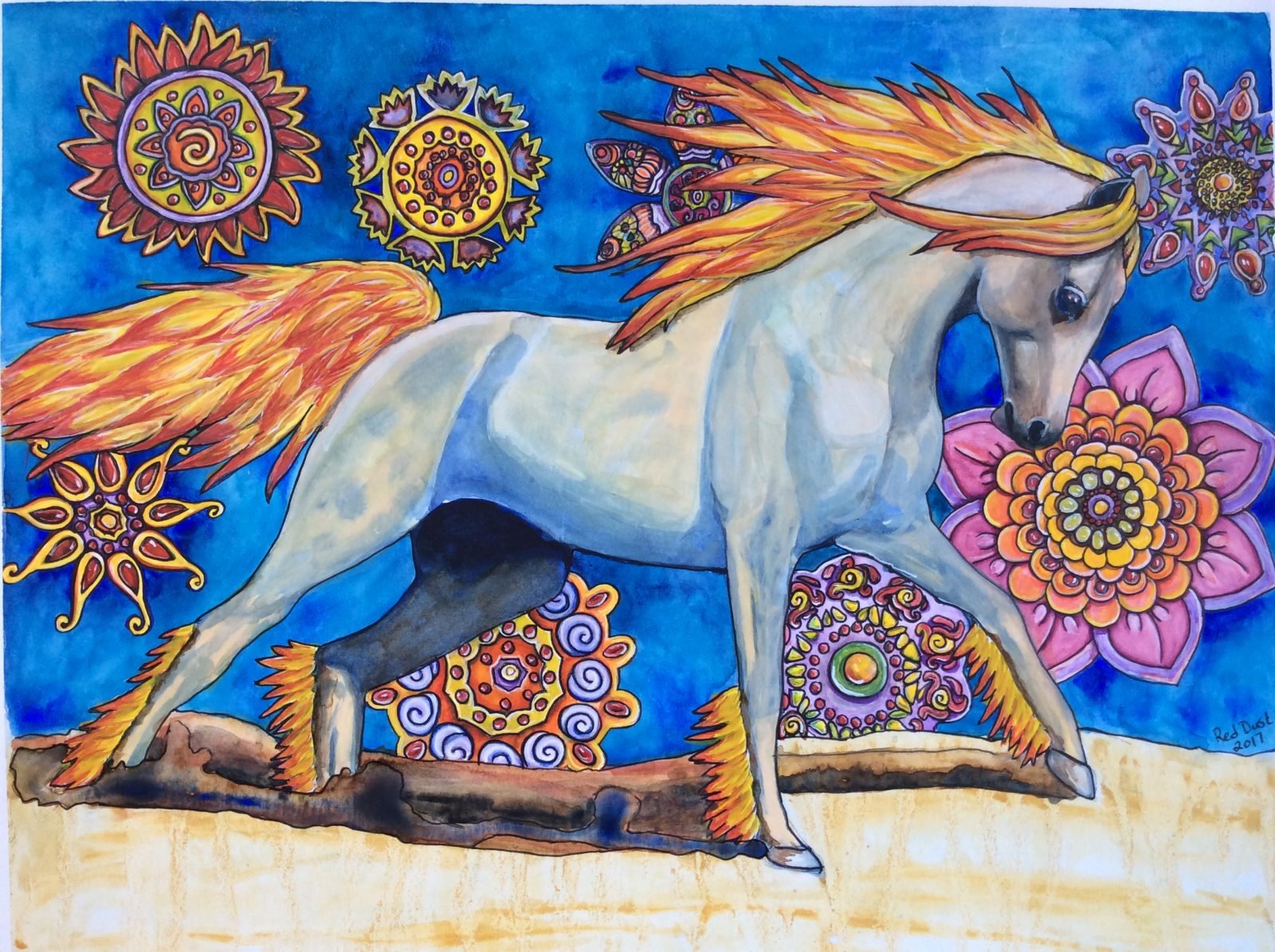 14 x 11, mixed media paper, watercolor, gouache, pen, and ink
Ponyta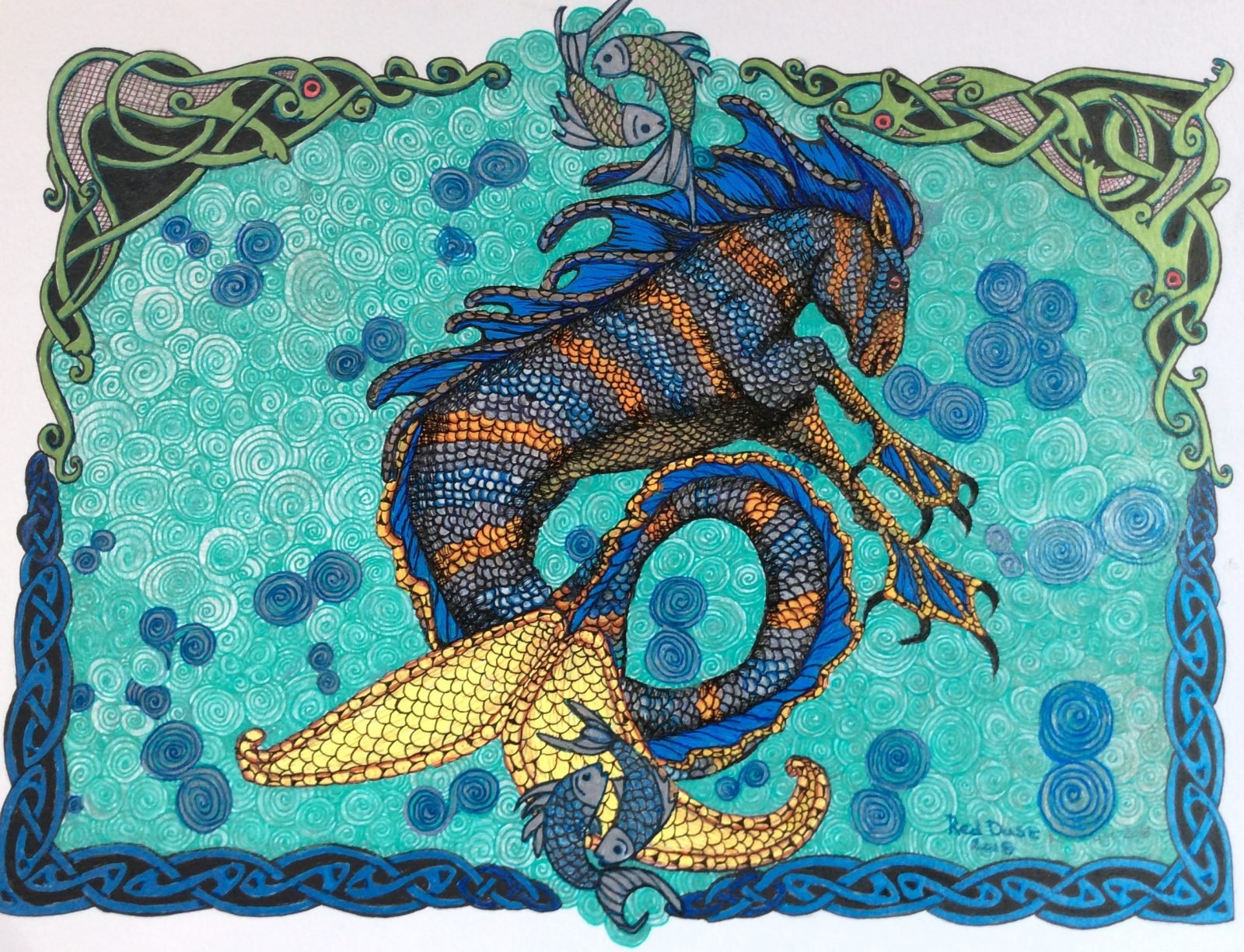 9 x 12, Mixed Media Paper, Micron Pen, and Sakura Gelly Roll Pens
Kelpie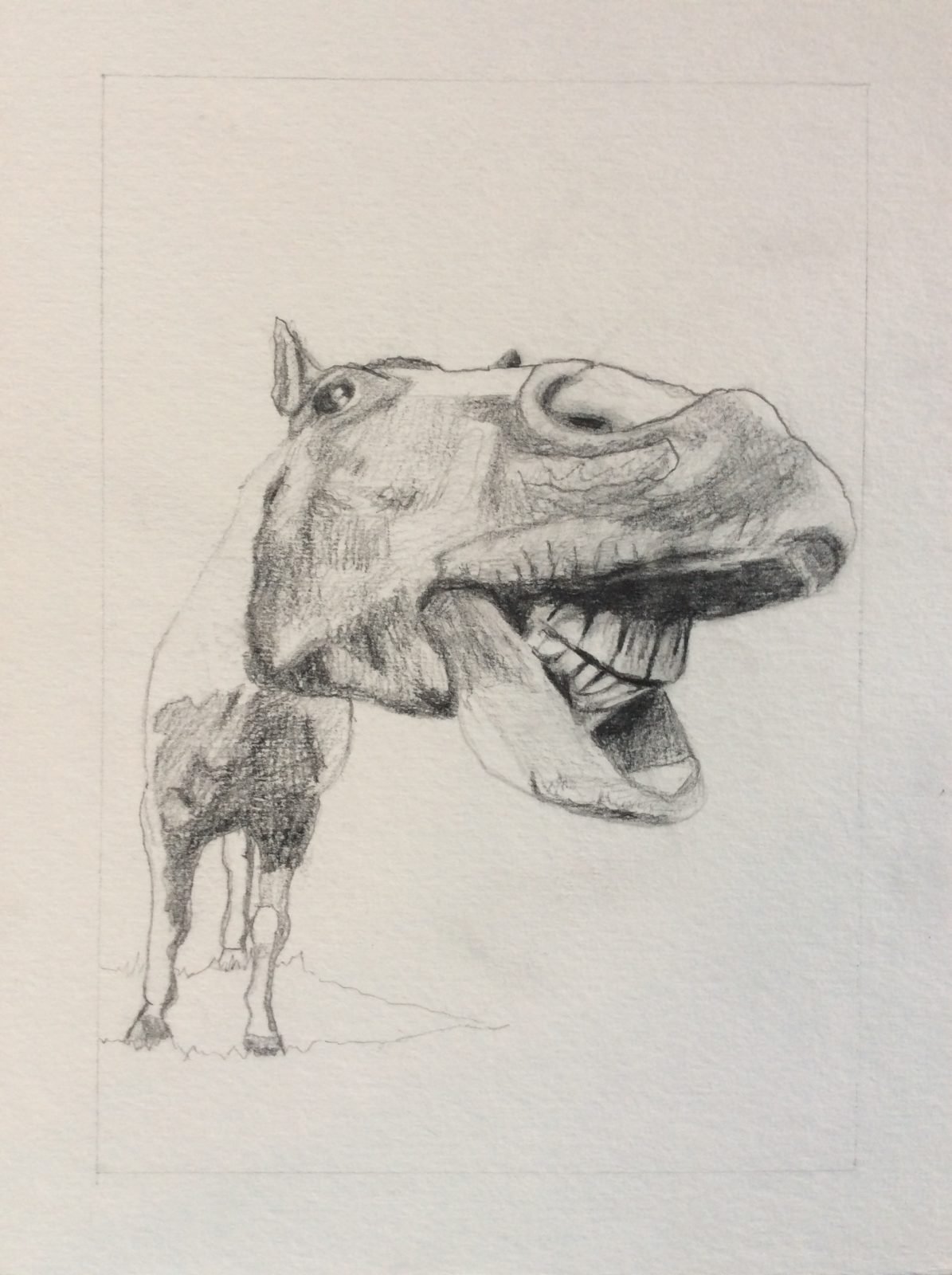 12 x 9, mixed media paper, pencil , 2014
Straight From The Horses Mouth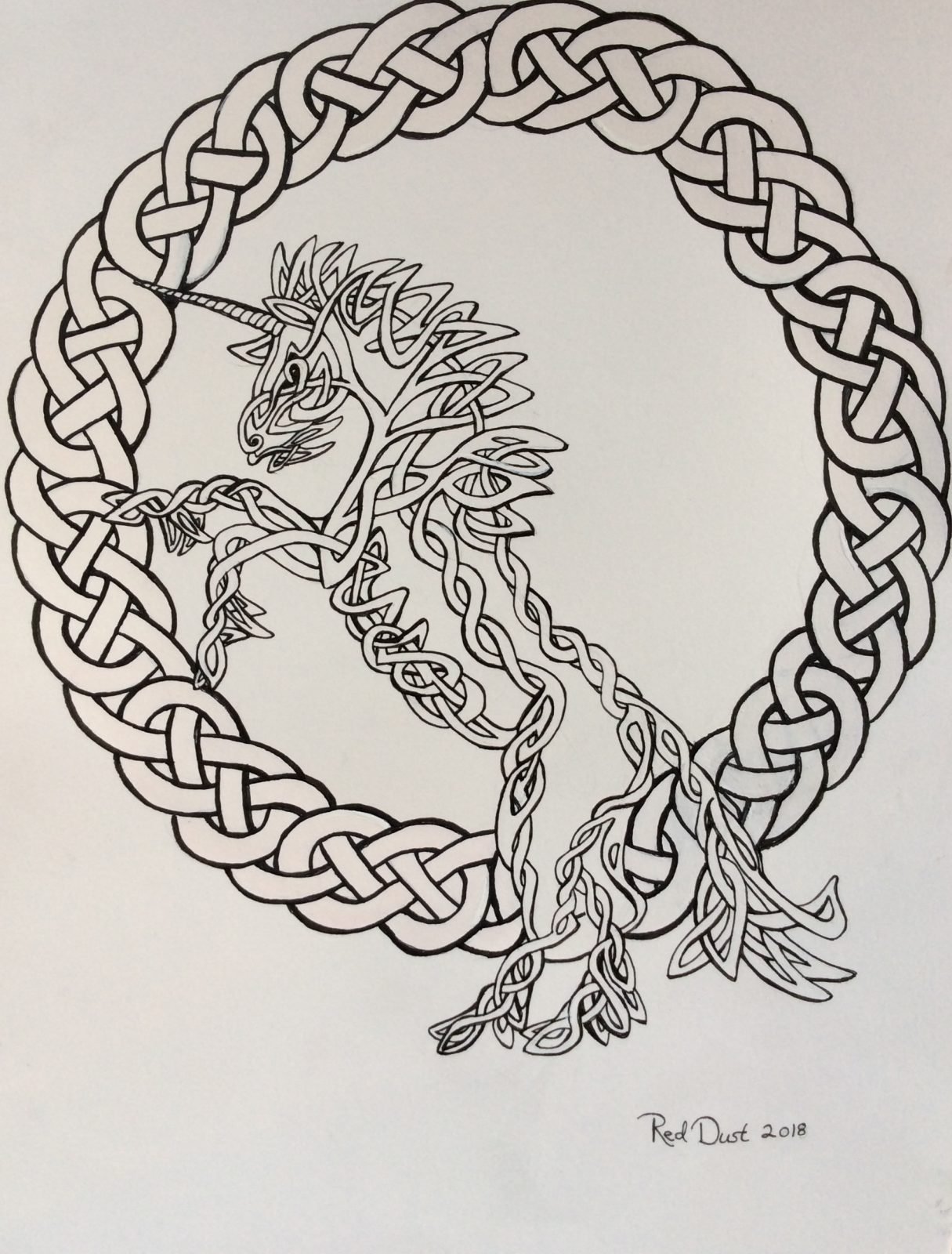 11 x 14, mixed media paper, pen, and ink
The Unicorn Is Scotland's National Animal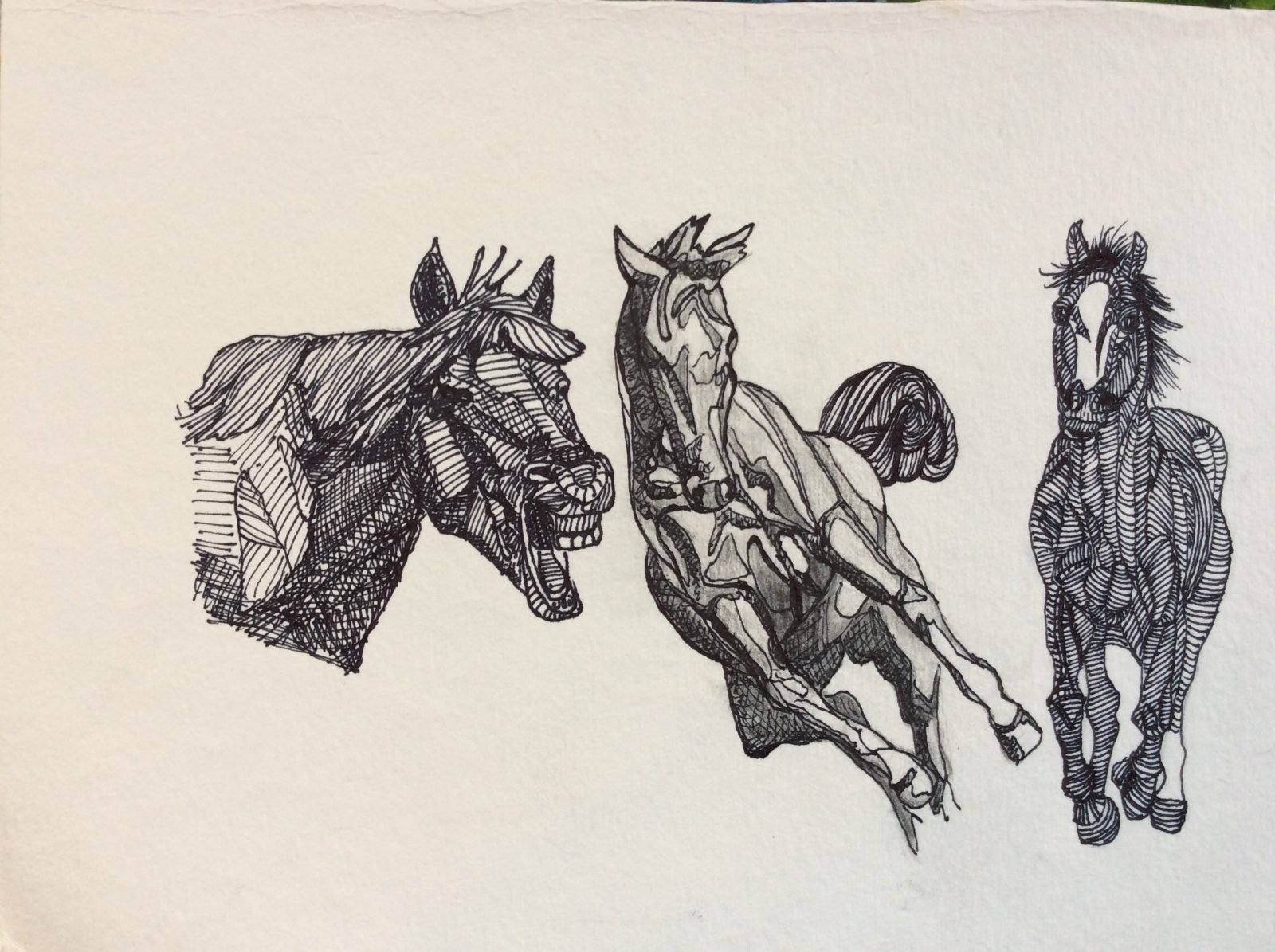 Pen and Ink, 2014
Doodle Horse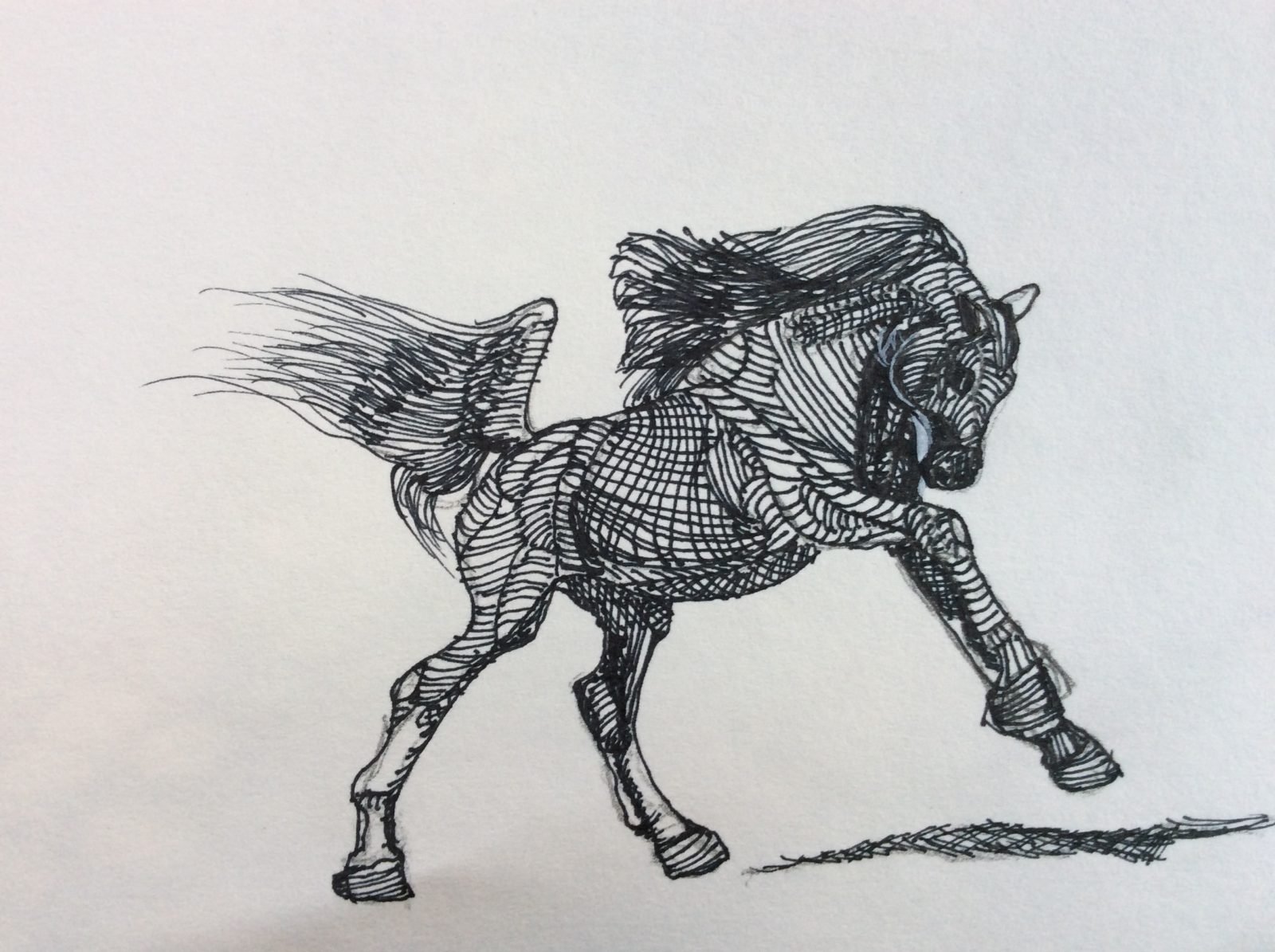 Pen and Ink, 2014
Doodle Horse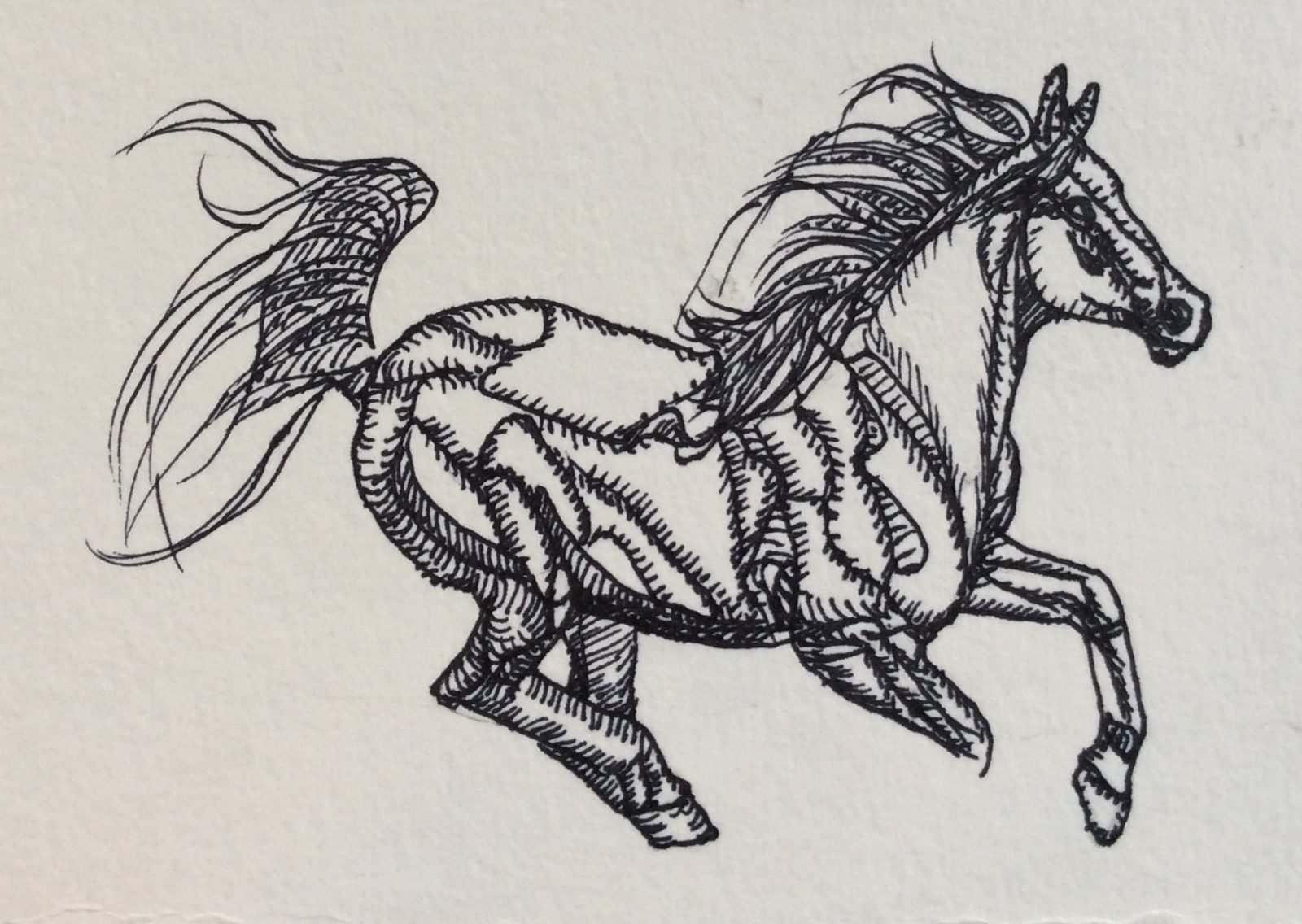 Pen and Ink, 2014
Doodle Horse
Michael Martin Murphey & the Rio Grande Band - "Wildfire"
Back in 1976 I was Sixteen years old and heard the song "Wildfire" on the radio and goosebumps ran up and down my arms. I remember the starving cold times of my ancestors when they might die if spring didn't come early.
We carry our ancestors memories within our genes, the science has called epigenetics. If you are having hard times think about all the people who came before you, your ancestors had to survive incredibly hard times for you to be here right now.
You can use the breath that runs naturally through you without any effort. Just place your attention on your breath as it comes and goes from your nostrils, ride your breath like you would a horse. Keep your seat and don't fall off and if you grip the breath too hard, you'll get a headache just like your legs and butt will ache if you don't relax riding a horse.
The breath will help you relax and ride past the stream of thoughts, feelings, and emotions (if you can let them go) to a space that has no time or place where you can focus easily without effort on what you need to do.
---
Michael Martin Murphey: Strawberry Roan