A Different Way To See The World
Everything Is Made Of Energy
And It Is In Flux
Don't think about this too much, but everything you see is a reaction to the light but not the light itself. Your brain processes this reaction through a veil of conditioning. We don't know the world as it is but through our limited senses and our conditioning. Plus our senses (ears, eyes, taste, smell, touch) can only pick up a fraction of this energy, not just the reaction to light but other energies as well. Now don't THINK TOO HARD AND FREAK OUT, what are we missing?
I started up my painting after 20 years of raising kids, working, going back to college and working some more. My husband and I retired to a little hobby farm in Eugene Oregon, and I finally got to garden, raise chickens, paint and draw to my heart's content. This fox watercolor was one of my first paintings, and you can see that I still have problems with shadow and perspective. Without shadow and perspective, you get a flat looking drawing or painting.
I will be going back over this painting with white gouache and micron ink and paint permanent ink pens.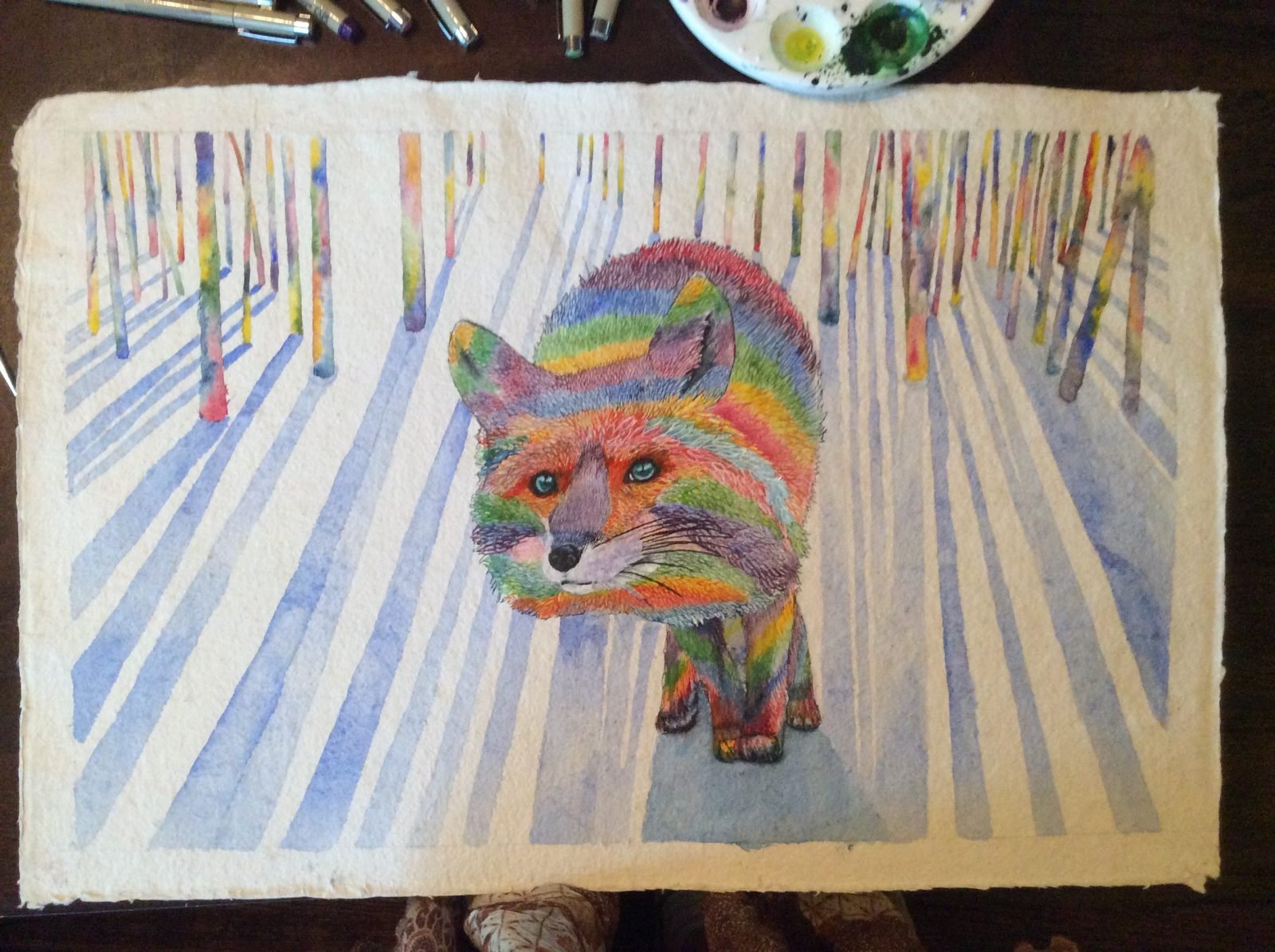 23.5 x 15, Watercolor, Rough Press, Handmade Cotton Paper 2014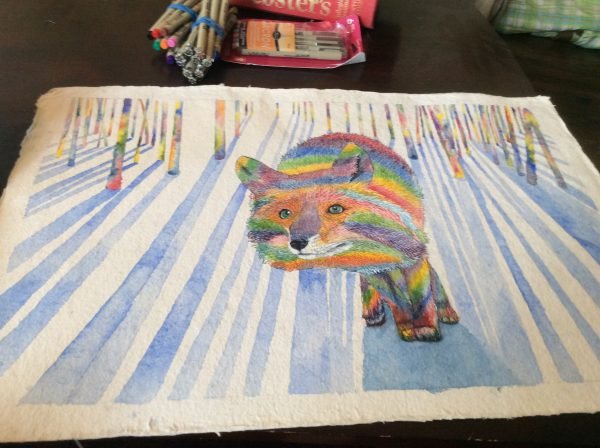 I always start with the eyes when I work on humans and animals. You can see the difference between the first photograph and the last two photographs. I will add several more layers to the fox's eyes, but the first layer is finished. Onto the head and I will work my way back.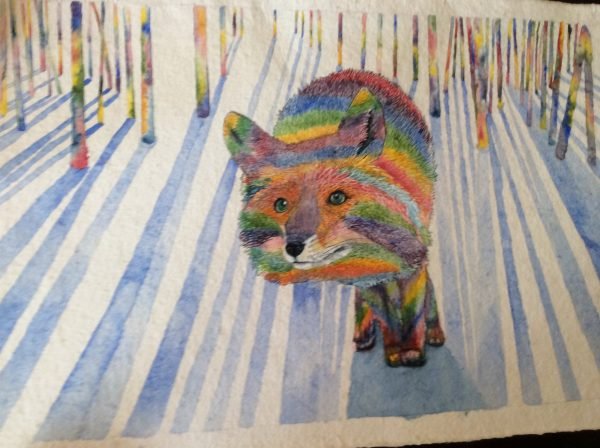 I can thank Steemit and Friends for giving me the energy, funds, and feedback to practice more than I would if I were on my own.
How Our Eyes Work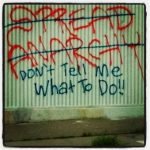 A link to My Blog