Finished African Foxes and Pink Flamingos
Life Updates-We Bought A House!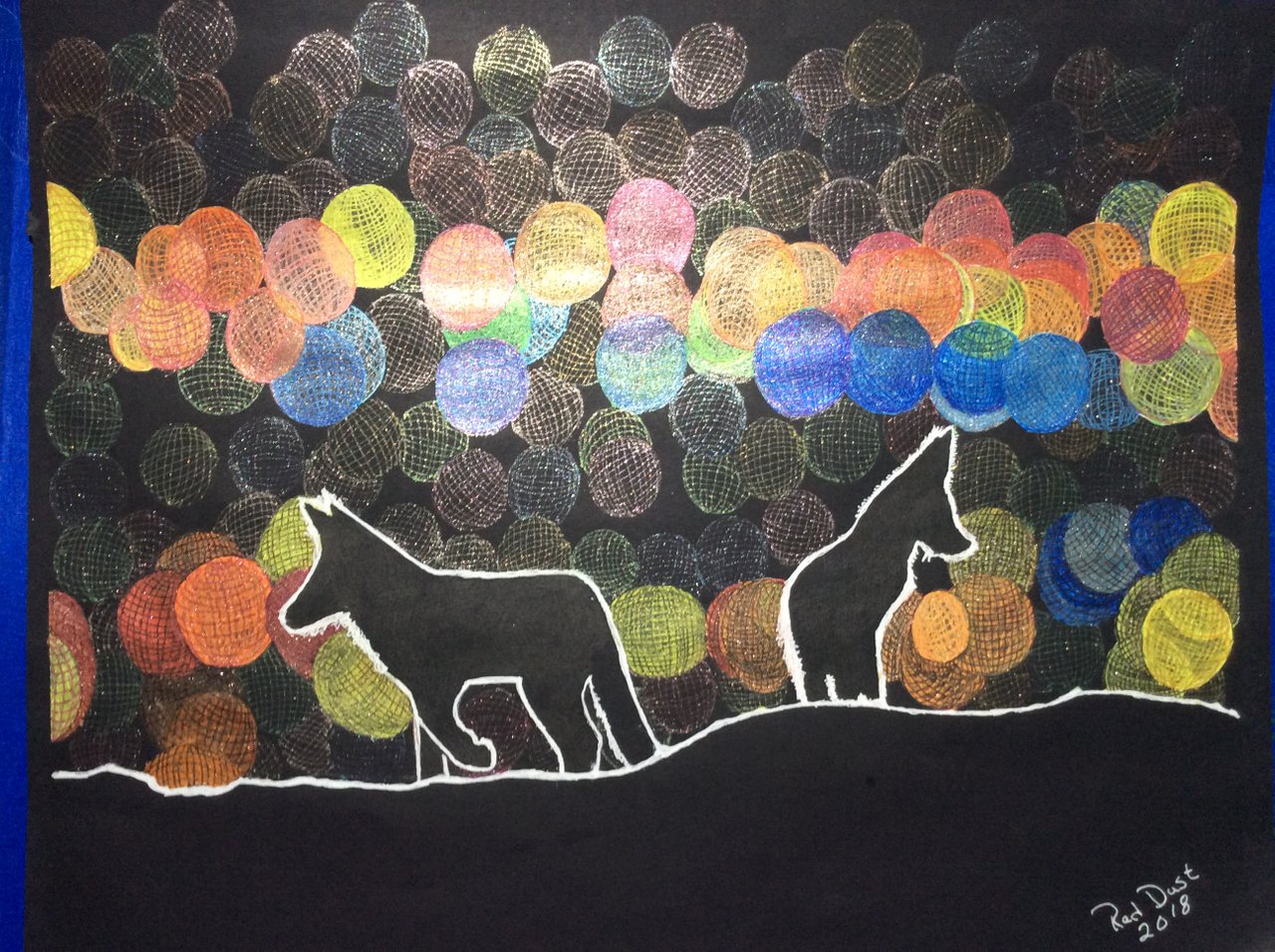 11 x 14inches, black art paper and Gel-Pens
This picture's idea was taken from a photograph I saw in National Geographic Magazine. Somewhere on the outskirts of an unknown African city, the silhouette of two foxes were caught along with the bright lights of the city. I took the idea, and I have been working on translating what I saw into a picture.
Life Updates
I haven't been able to sit down and really work for hours and hours on my art or writing projects for the last 3 months because my Husband and I bought a house in Tulsa Oklahoma close to where my daughter lives.
We've been fixing it up, you know, new fence, garden area, gutters, windows, leaky plumbing, and stuff like that. We are having a blast working with the contractors and unpacking all our stuff at the same time.
I love the opportunity moving gives us to let go of clutter mentally and physically, I have given old clothes to charity mostly. When we moved from Oregon to Oklahoma to spend time with my Daughter and Grandkids, we gave away a lot of stuff, so we didn't have a lot of stuff to let go of.
This last move we let go of being free to pick up and move anytime we want and are adjusting to owning property. I will go into detail about our new house in another blog, and I will have blogs dealing with gardening and backyard chickens too!
I still have a little bit of detail work to finish up on the "Pink Flamingo," watercolor painting. With all the physical activity going on I am finding it hard to settle down and get into my painting creative space. I try and set down at the same time every day to work on my paintings. I also set up a little creativity corner in my living room. I've never had a table just for drawing and painting before. All my energy and money went to taking care of my children, now that I am a Grandma I have the time, energy and money to invest in things that will help me grow as an artist and a healthy human being.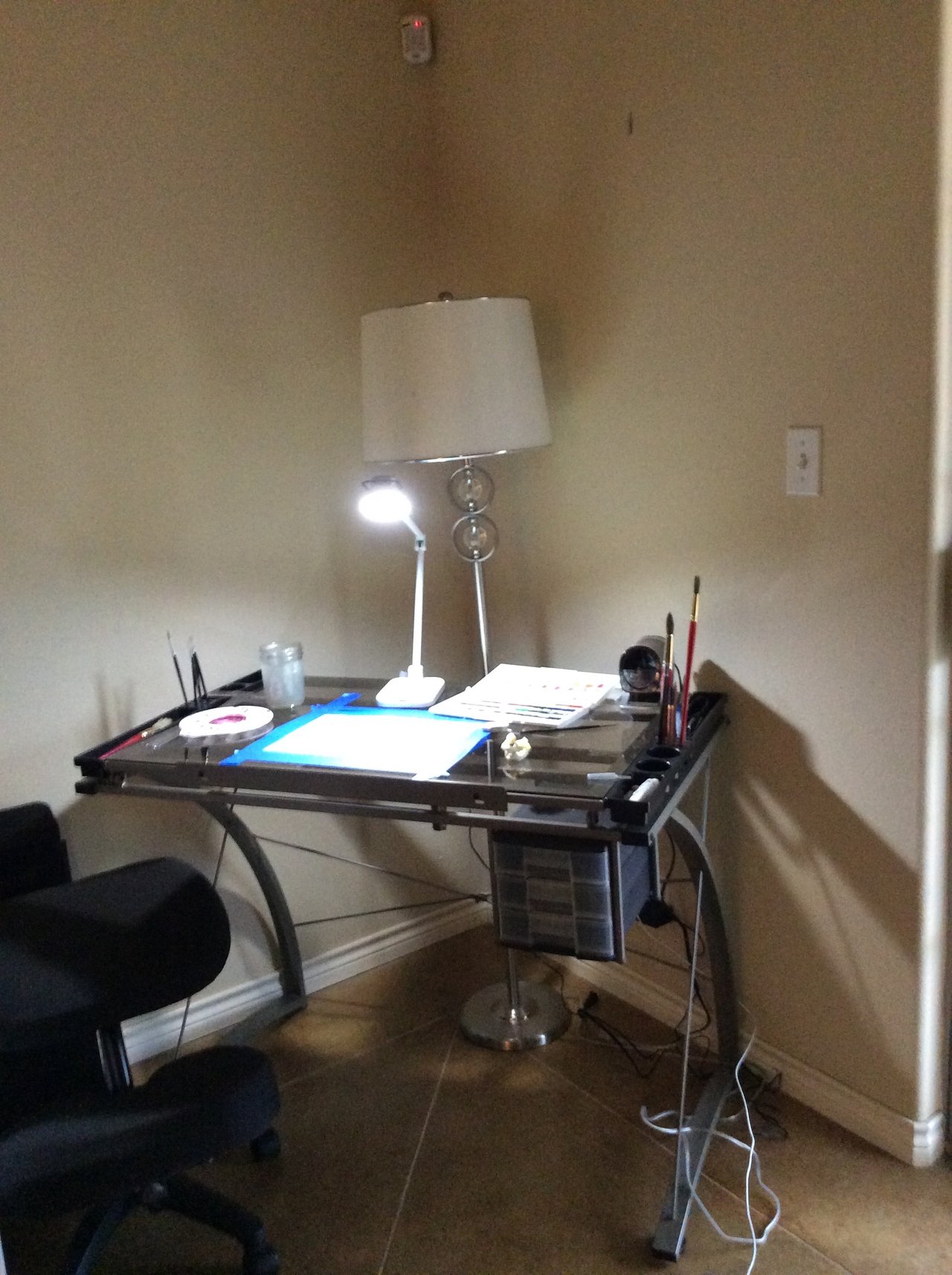 I found it difficult to adapt, most of my life I've painted on my dining room or living room tables. Dropping old habits gives space for new habits to take root and sprout can be uncomfortable, but I am well versed in the sensation of this discomfort from meditation and can sit through the discomfort of old habits dying and the work it takes to tend to the new habits.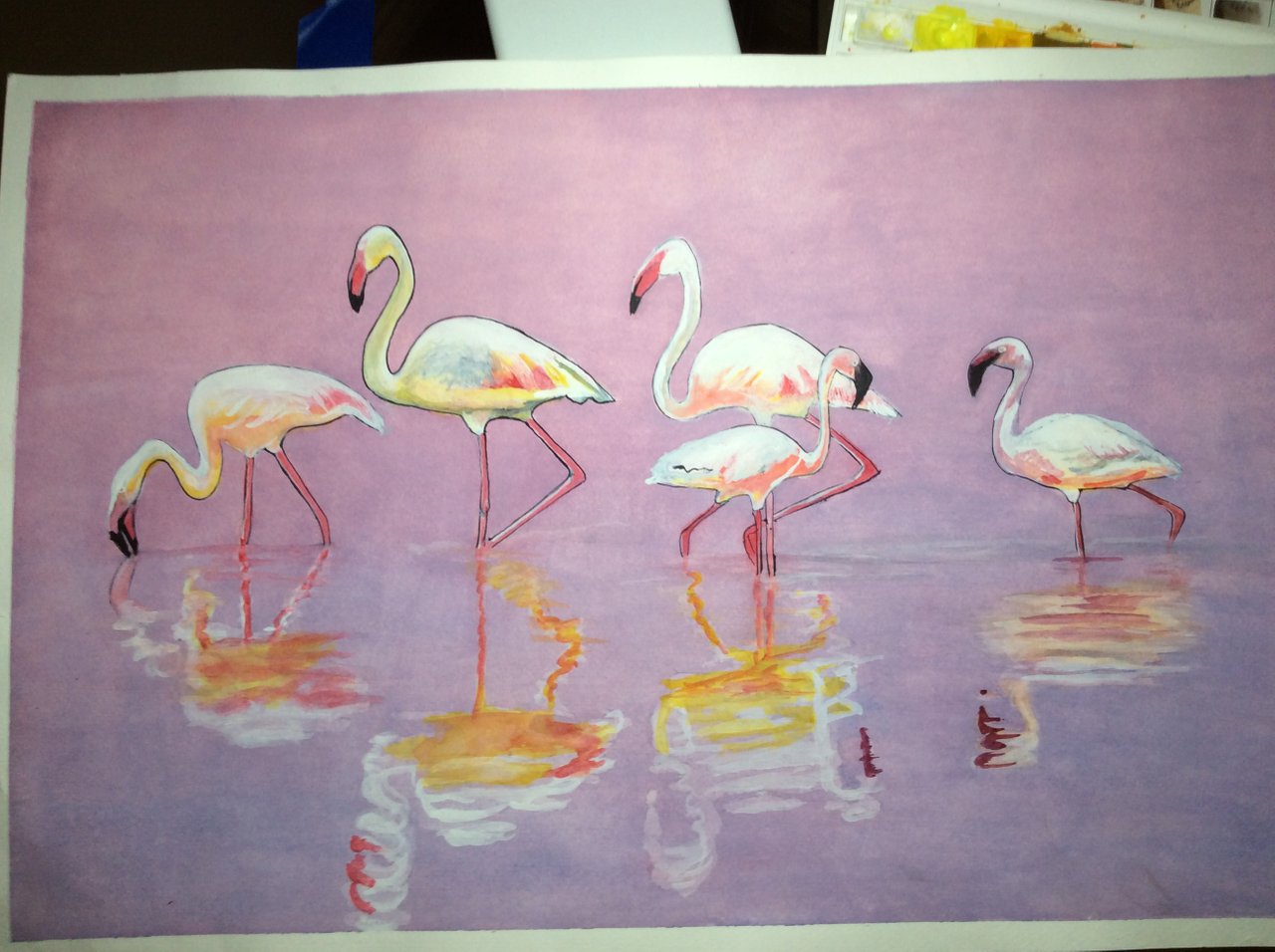 24 x 16 inches, 160 hot-press cotton paper, watercolor and gouache
New Projects
I am slipping into my art space painting subjects I know, love, and are simple, like this little mouse sitting on a leek flower. I find this is the easiest way to start and ease my way into more complicated projects, like my sport stars portraits, and a new project painting my favorite first presidents and patriots. I'm going to paint my favorite liberal, the 3rd president of the United States, President Thomas Jefferson. I want to write about the United States first presidents and the challenges they faced. I love the history of the United States, it has been a grand experiment, who knows how long the United States will stay a Democratic Republic with borders and an intact constitution. I feel nostalgic...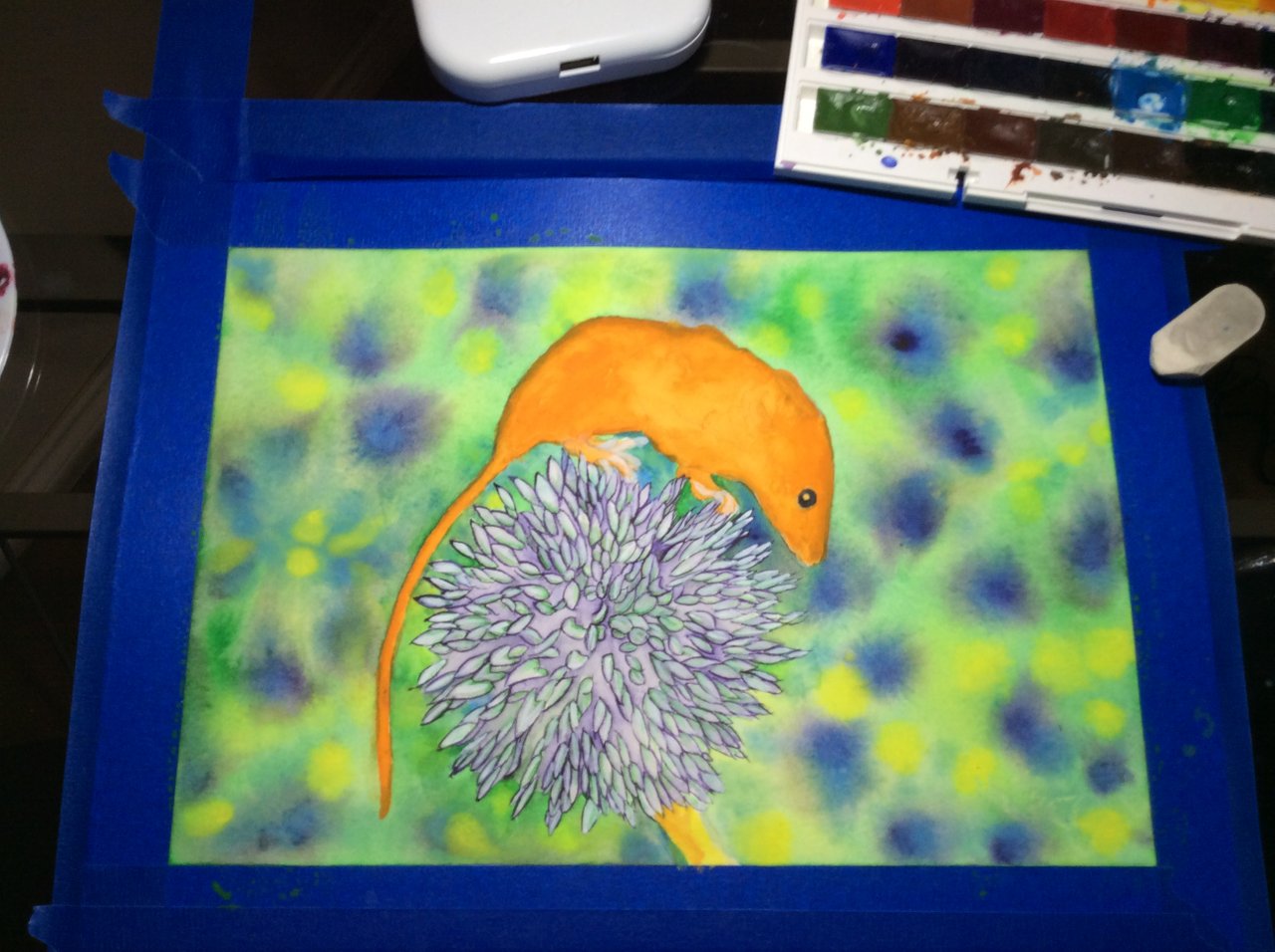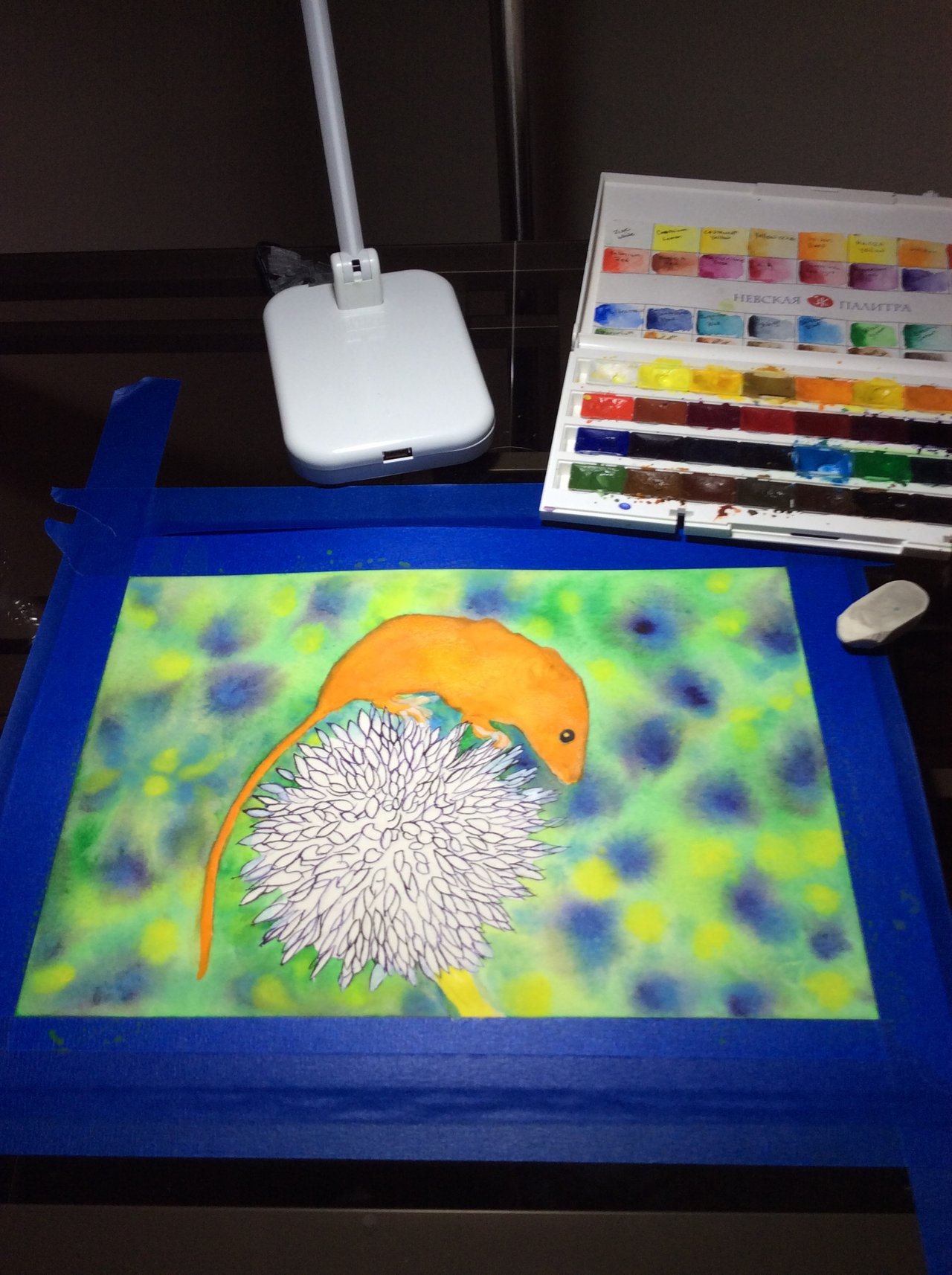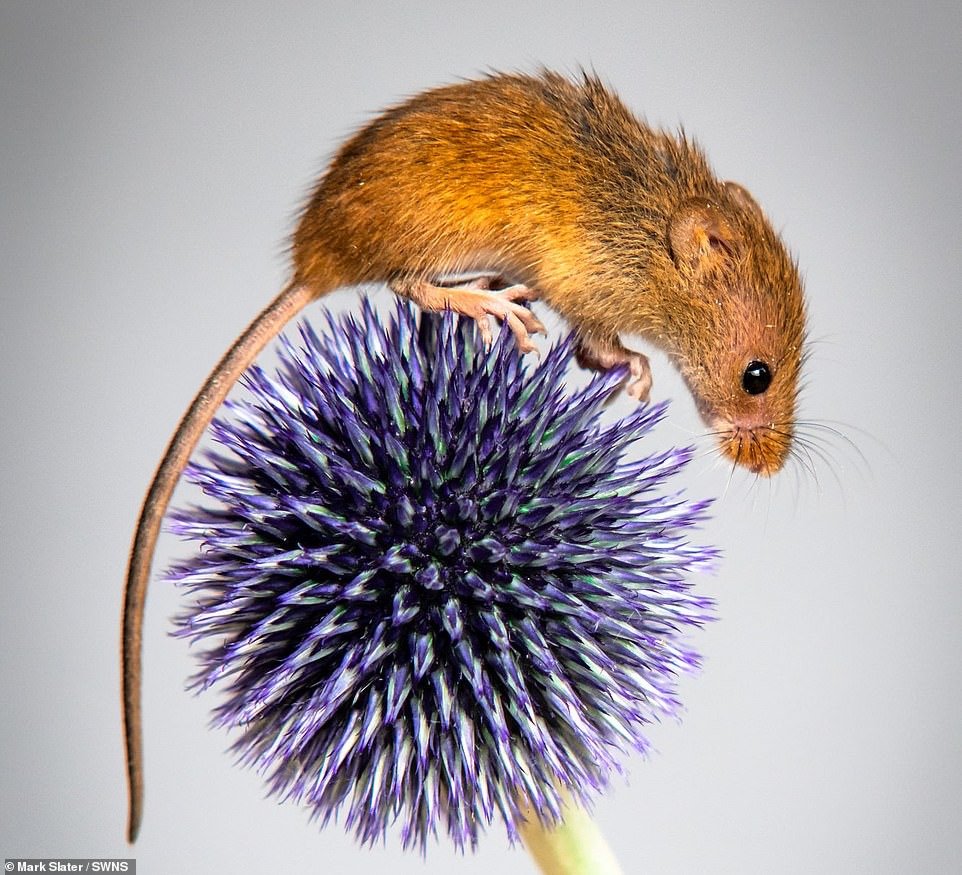 15 x 11 inches, watercolor and gouache, 300lb hot-press cotton paper
---



A link to My Blog