"The conscious use of skill and creative imagination especially in the production of aesthetic objects." That's how Merriam-Webster dictionary defines "art."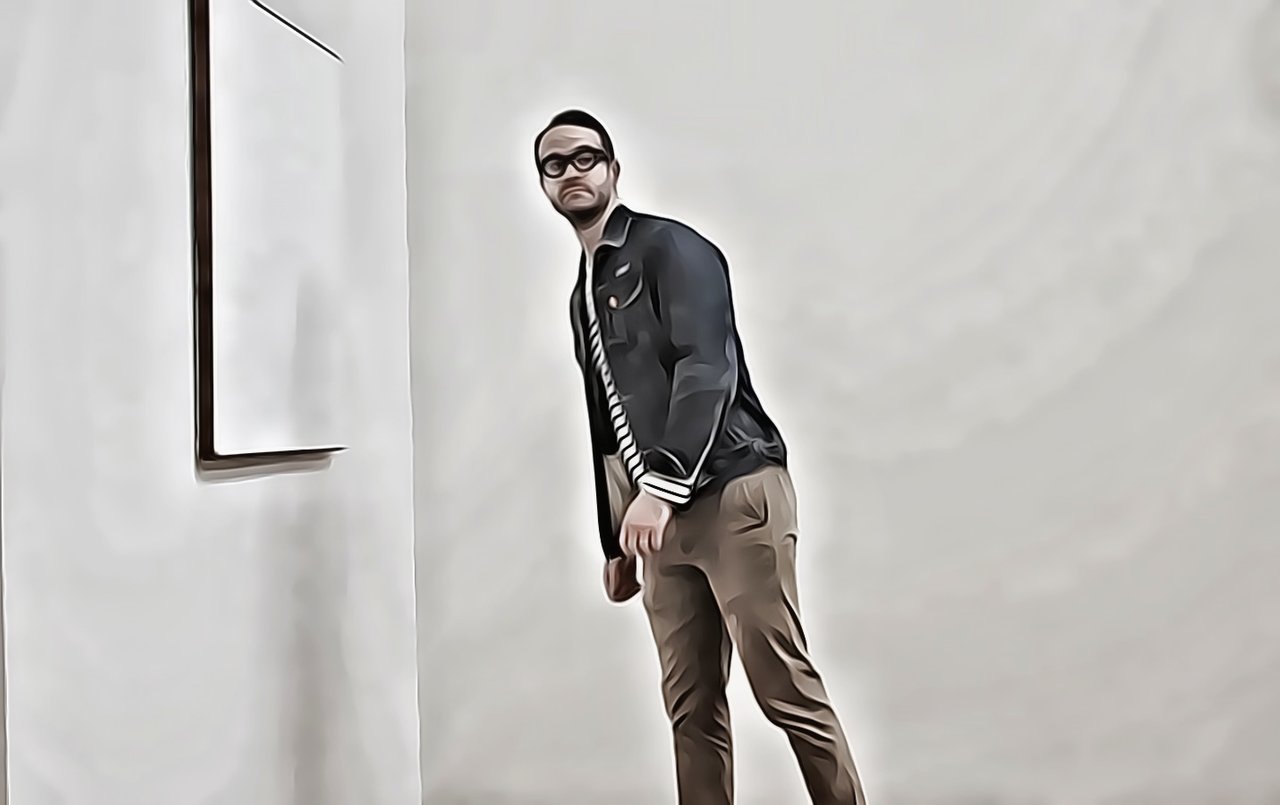 No this post isn't about white canvases or minimalism
"Aesthetic objects" in the above definition don't really address the art of a great novelist, or for that matter, a tribal storyteller weaving a dramatic fantasy in oral form.
Music
Beyond literature and storytelling, what about music? Music is arguably the highest form of art, and it is an invisible art form – indeed some of our greatest musical artists in recent history were themselves blind.
Prior to the modern age of audio recordings, music was an ephemeral art form. You could see the artist creating art and you would hear it, yet the created art itself was invisible and fleeting. It's wondrous to think about. Vibrations travel through air and bounce off one's ear drums, and the brain processes those audio signals. In the case of music, those audio signals have the potential to elicit a deep emotional response in the listener.
It is also an art form that has the power to unify an entire audience in an intensely focused artistic experience – a group sharing an emotional experience in the here-and-now. Of course I can only speak for myself, but some of the most powerful and vivid memories I have are of musical performances. How about you?
We tend to accept the existence of music as a given without pausing to reflect on the wonder of what is happening. Thankfully, even though we couldn't record music until recently, human ingenuity devised a system of transcribing what musicians were doing so it could be duplicated. Thus we have the gift of being able to listen to music that was created centuries ago. That also allowed us to build upon what went before. Other cultures, such as India, developed a rich musical heritage and extraordinary master musicians without musical notation.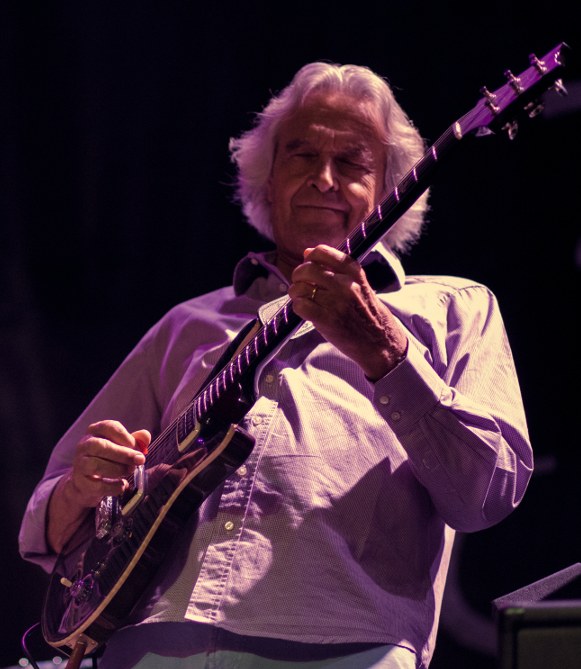 John McLaughlin
I've had the honor of interviewing the guitarist John McLaughlin, a living legend in jazz circles, three separate times. He is of course famous for his work with Miles Davis, but he is also one of the rare jazz artists who plays and performs in India with Indian master musicians. So those interviews gave me the chance to get off the beaten track and explore the magical side of music with this master musician. Here is a brief part of one such exchange:
Alan Bryson: You meet so many people out on tour, so you may know this person already, the neurologist Dr. Oliver Sacks, is he someone you've met?
John McLaughlin: Yes! I know his nephew, I've been in communication with him, and he sent me an autographed book from Oliver. It's fascinating.
AB: Oh great, that's what I wanted to ask you about. I've just started reading it, I'm talking about "Musicophilia" which deals with music and the brain. The really fascinating thing about it for music lovers, is that most of us just accept music as a given. But Dr. Sacks points out in his book that even Charles Darwin was really puzzled by human musicality and he called it a mystery he couldn't explain. He also mentioned the science fiction author Arthur Clarke, he wrote a novel about alien overlords who came to earth, they were super intelligent, but they couldn't experience music, and they couldn't understand why we were moved by it. Although they could, on an intellectual level, see rhythm, harmony, notes, and understand the complexity of music, but they couldn't appreciate it.
Then Dr. Sacks points out that there are a few people who are normal in every way, except that their brain can't process music. If they turn on the radio, it sounds like a horrible noise, like nails on a chalkboard. So I wanted to ask you your thoughts about where music actually comes from?
JM: Well the answer, it's obviously a big mystery. Let me come back to the title of the album, "Black Light." It's one of the more irrational statements that I've made, because if you're thinking in a logical way, black light is nonsense. But we're irrational beings. We like to be rational sometimes, but art is completely irrational because it doesn't mean anything except what it is. It doesn't refer to anything, yes when we improvise we tell our life story in a capsule, but this is done spontaneously. But black light to me expresses the thought, how am I able to see images in my head where there is no light.
How am I able to hear the music? How does music that I've never heard before, come into my mind? I can hear it, it's music that's never been played. This is new music, and this is what happens when I make a record. How is this possible? How is it possible that I'm hearing new music that is coming into my mind, I hear it and I write it down.
I haven't the faintest idea how it happens! I have no idea, and "why?" is not even a question I can pose. "Why?" doesn't belong in the irrational world, because it's completely irrational. I have no idea how this music comes to me.
I talk to my painter friends, they have no idea. I have one particular friend who paints, he's one of the great wild animal painters in the world. He tells me, "It comes into my head, my mind, I see it in its totality!" I asked him, "How is this possible?" He says, "I have no idea." What can I answer? I'm confronted with the same mystery every time music comes into my head that I've never heard before. It's inexplicable, it has no logic, it has no reference to anything other than it is what it is.
I mean, I read Oliver Sacks, and I've read another book by an Indian brain surgeon. He is capable of recognizing a musician's brain, physically. That's far out. He says it has different kinds of convolutions between the two hemispheres than a typical brain. He said the thing that happens is that there are lots of synapses that grow between the left and the right hemispheres because of the necessity of discipline, which is logical, married with the completely irrational instinctive spontaneous nonthinking side—the global side and the personal side. He said that he can recognize that, and that really blew my mind too.
So the answer to your question is frankly Alan, I have no idea. It's been a mystery my whole life and here I am, 73 years old and I still don't know. I'm just thankful and amazed every time it happens.
Mystery
Thus we have a music legend who has spent a lifetime wrestling with the question of where music comes from and admits it is still a mystery. I went on to ask him if perhaps music might be similar to mathematics. Math is based upon universal laws which already exist, they are discovered but not created. Are there perhaps musicians who are able to tap into a higher plane and channel music in some way? Our conversation continued along that line, also getting into God, Bach, Mozart, Alan Watts and even psychedelics -- if you're interested you can read the rest here
There is so much more I would like to write, but it is simply too much for a single Steemit post. Here is a brief bit of what interests me. Painting, drawing, and sculpture began as an attempt to replicate our physical reality, and eventually artists began to incorporate emotion, imagination and fantasy into their work. On the other hand, there is no sound in our physical world which comes close to the music made by humans – although music can, for example, evoke images of the ocean.
That's perhaps why Mark Tobey, the artist in my last post, said if he could do it over he would have been a musician. Albert Einstein put it this way: "If I were not a physicist, I would probably be a musician. I often think in music. I live my daydreams in music. I see my life in terms of music."
Keeping it short – just as music seems to flow to the musician's mind, could it be that some visual art is also "out there" somewhere, waiting to be discovered? How is is possible that many people who take psychedelic substances are flooded with intricately beautiful moving images somewhat like this?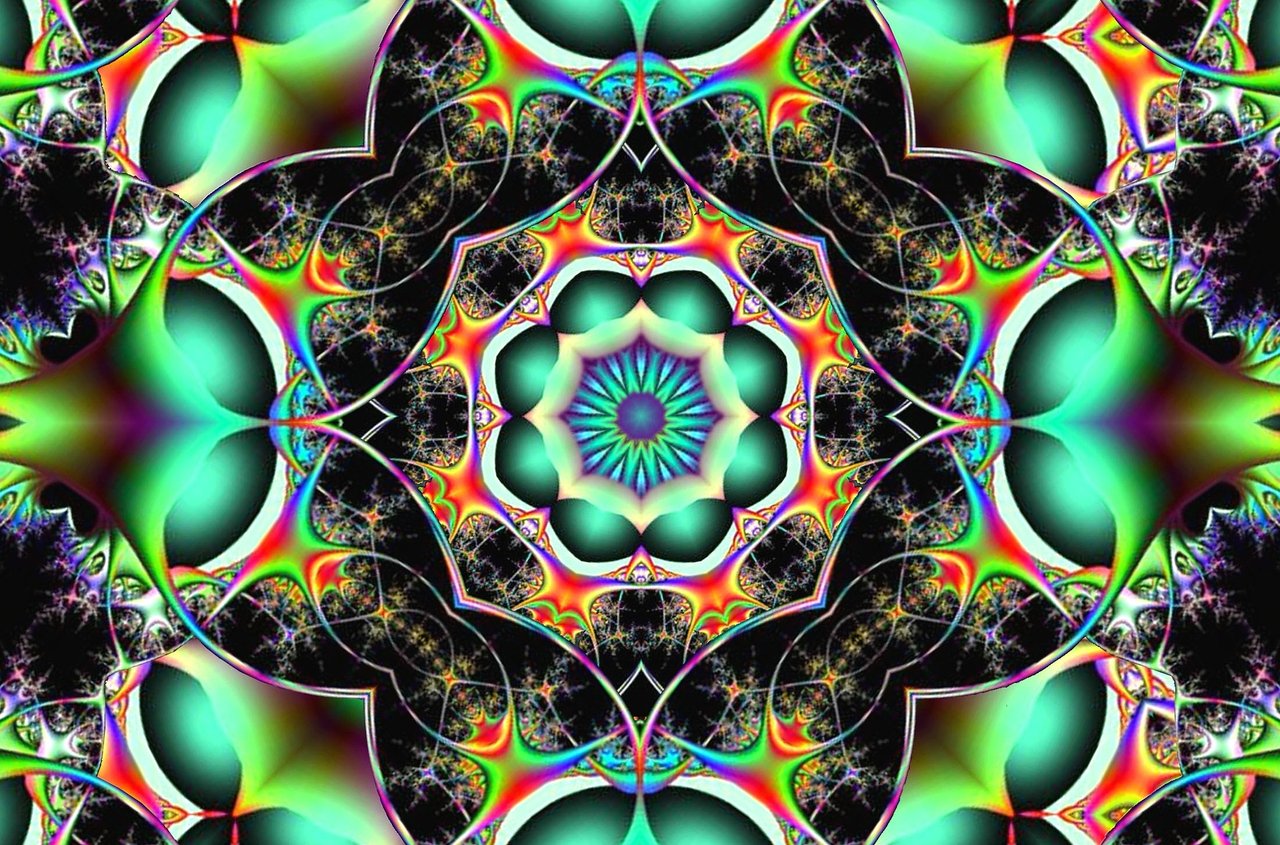 Is this encoded in our genes? Are we capable of accessing a collective consciousness or cosmic consciousness under certain circumstances?
That's an intriguing question for another post, as is the subject of the pineal gland.

The Invisible Art Exhibit
My post above was essentially an introduction to a video playlist I've entitled "Invisible Art," which I suggest you listen to while watching another video.
The playlist consists of music which paints emotion with tone and rhythm. All the tracks are performed by musicians I've interviewed. In each case, the musician I interviewed is the primary artist, with two exceptions. On the track "Lady Day & John Coltrane," I interviewed the keyboardist, not the singers. On the track "Man's Hope" I interviewed the bassist. (If you are outside of Germany you might not be able to hear the track "Frog Dance"-- a work-around would be to use a VPN address from Germany.)
The Experience is to listen to the "Invisible Art" playlist while watching an ever-changing fractal animation.
STEP 1
Open this "Invisible Art" musical playlist in a new window
https://www.youtube.com/playlist?list=PLeznxooLIax4BtbPxC1k7z5UbO8nHY4WM
STEP 2
Open the video below in a new window and be sure to change the quality to HD.

Suggestion: While you listen to the playlist with headphones or good speakers, watch this fractal animation in full screen in high definition. These animations mimic the visualizations the human mind seems to have the potential to generate when influenced by psychedelic substances.
When you watch the fractal animation and simultaneously listen closely to this improvised music, your brain will intuitively look for patterns. This search for patterns can weave the audio and the visual together into an experience. If the music connects with you, you will find yourself in the moment – in a deeply satisfying state of contemplation and relaxation. A musical trip without the inherent risks of mind altering substances.
---
So thanks for stopping by, that's my final post for 2018.
I wish everyone happy holidays and I'll see you in 2019
---
Photos
1 is a YouTube screen capture with effects by @roused
2 is from Pixabay.com (free use)
3 John McLaughlin, original photo by Pepe Gomes with effects by @roused