How terrible to have to wait a long time to be able to have internet, it is something frustrating and almost desperate, but I am not here to just complain and say things that do not matter, but to show you the drawing that I had done a long time ago but had not encouraged me to show it to you.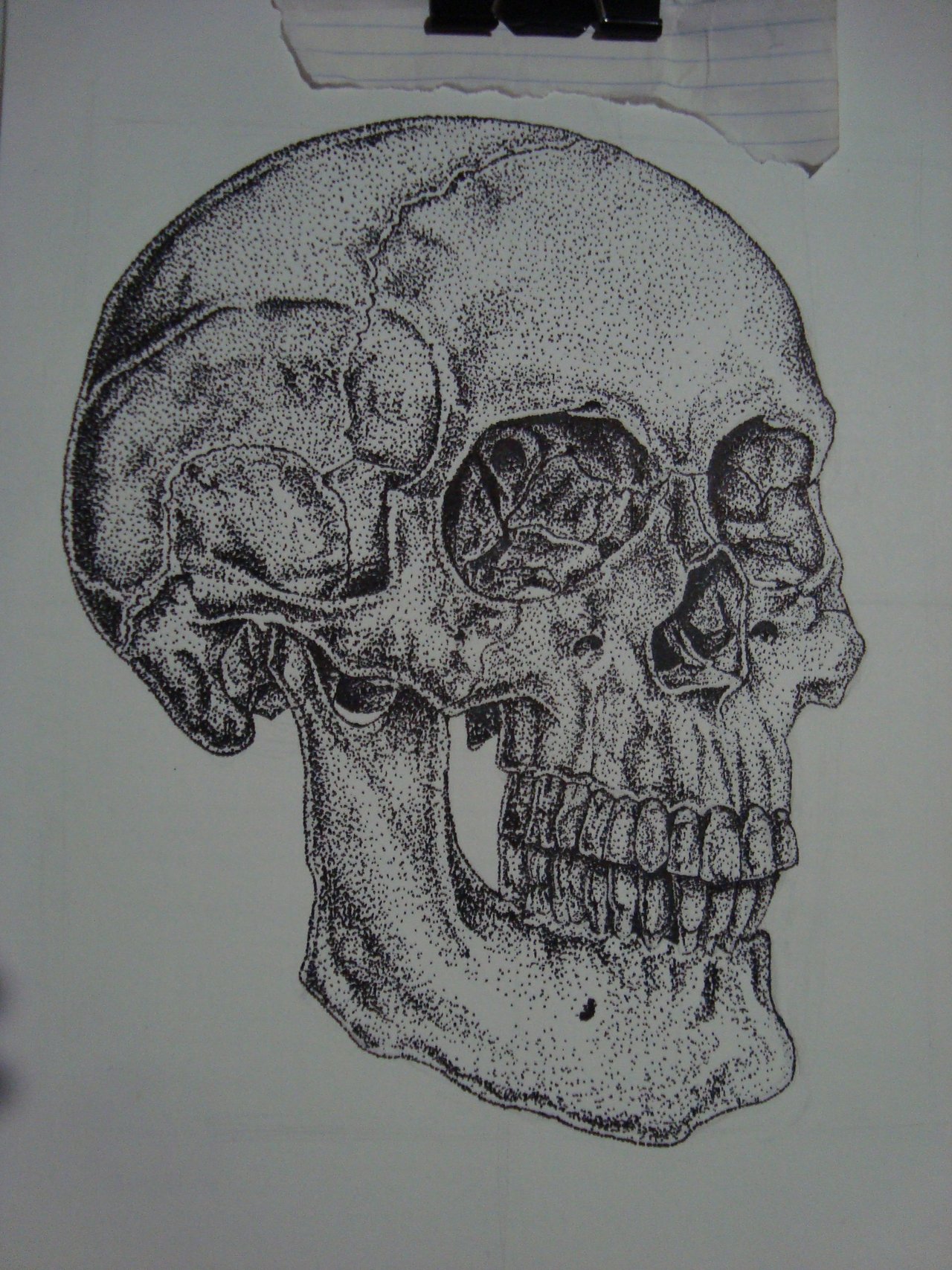 I started with the usual, a fairly delineated sketch so as not to lose the important thing about the skull, something that would place me well where I was going to settle my marker later to make points, points, points, points and more points, YES!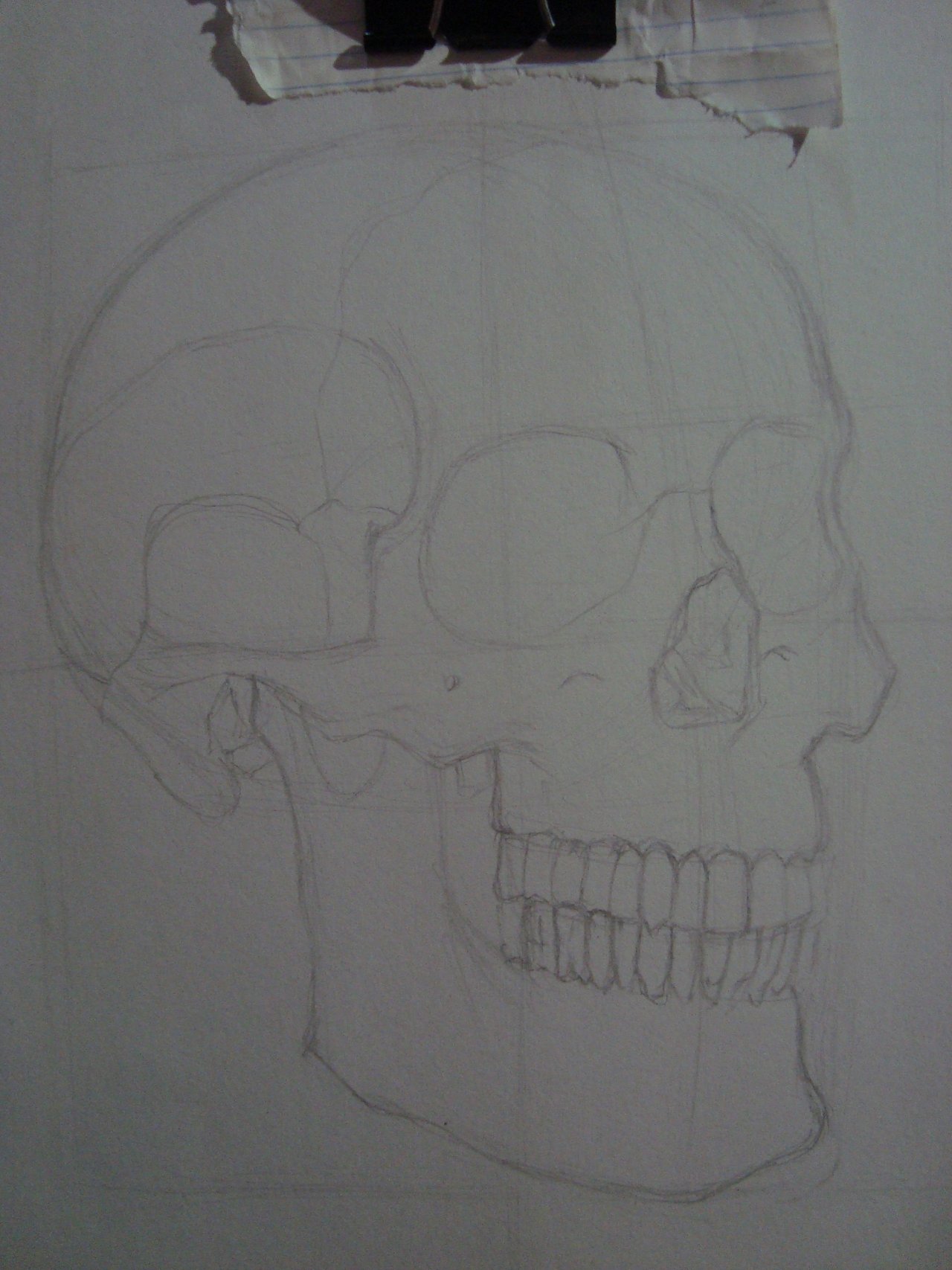 There is something quite curious among the cartoonists that some people have something specific to start coloring or shading, in my case it is from the upper left corner, downwards or sides, but always from the upper left corner, I feel that this way I do not dirty the drawing so much, that the paper is not going to ruin so much with my sweaty hands (my hands sweat, much, more than I would like, I must confess)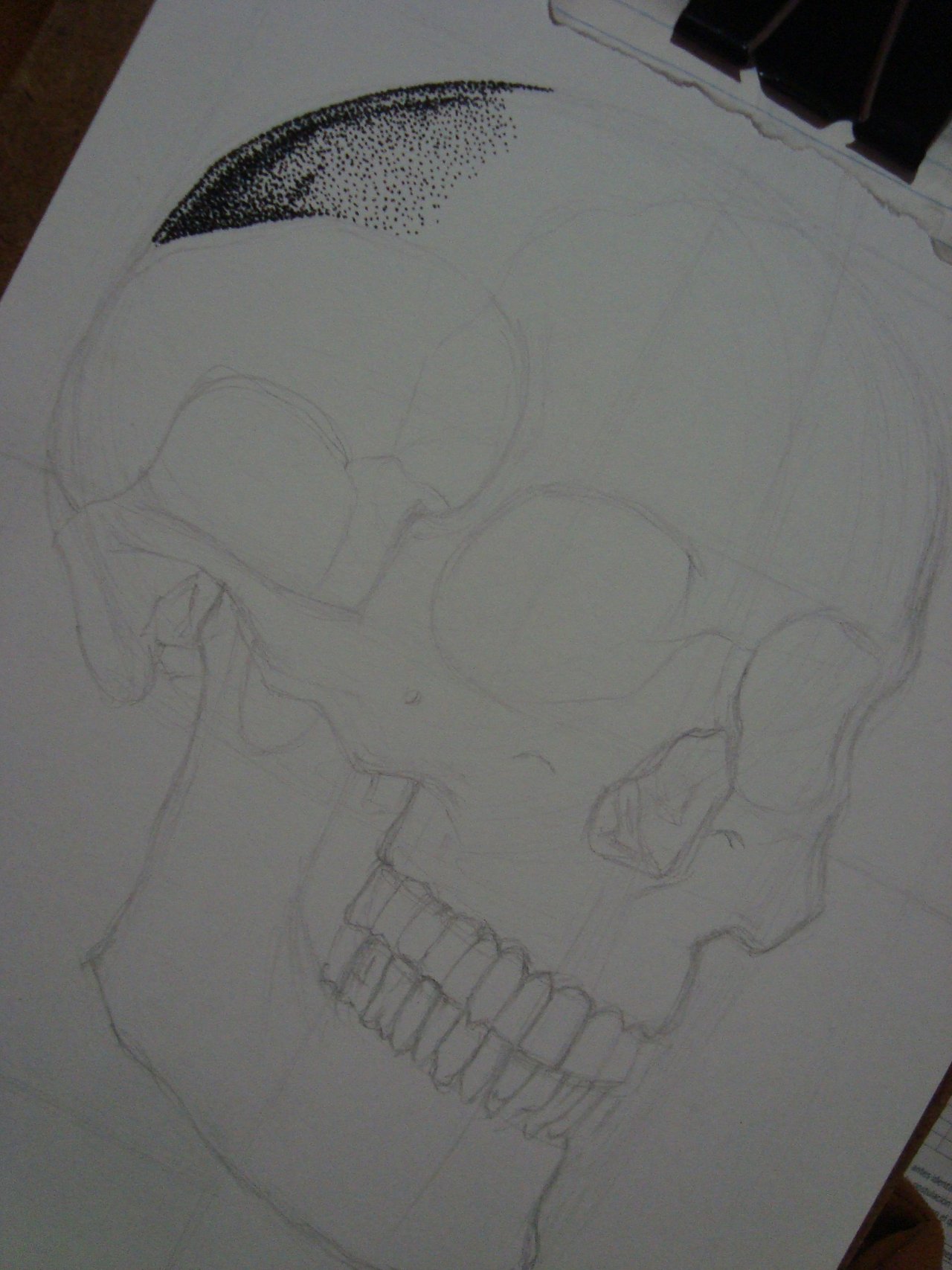 The points were quite problematic, due to the fact that I do not usually use them to shade, very few occasions where I have done it, this time it was a subject that I had and well, I had to comply with it, the really interesting question was when it came to see as hell could be shaded slightly without looking saturated or very dark, putting delicately and very carefully, each point so that it did not look disproportionate or badly done, that was a pretty interesting challenge.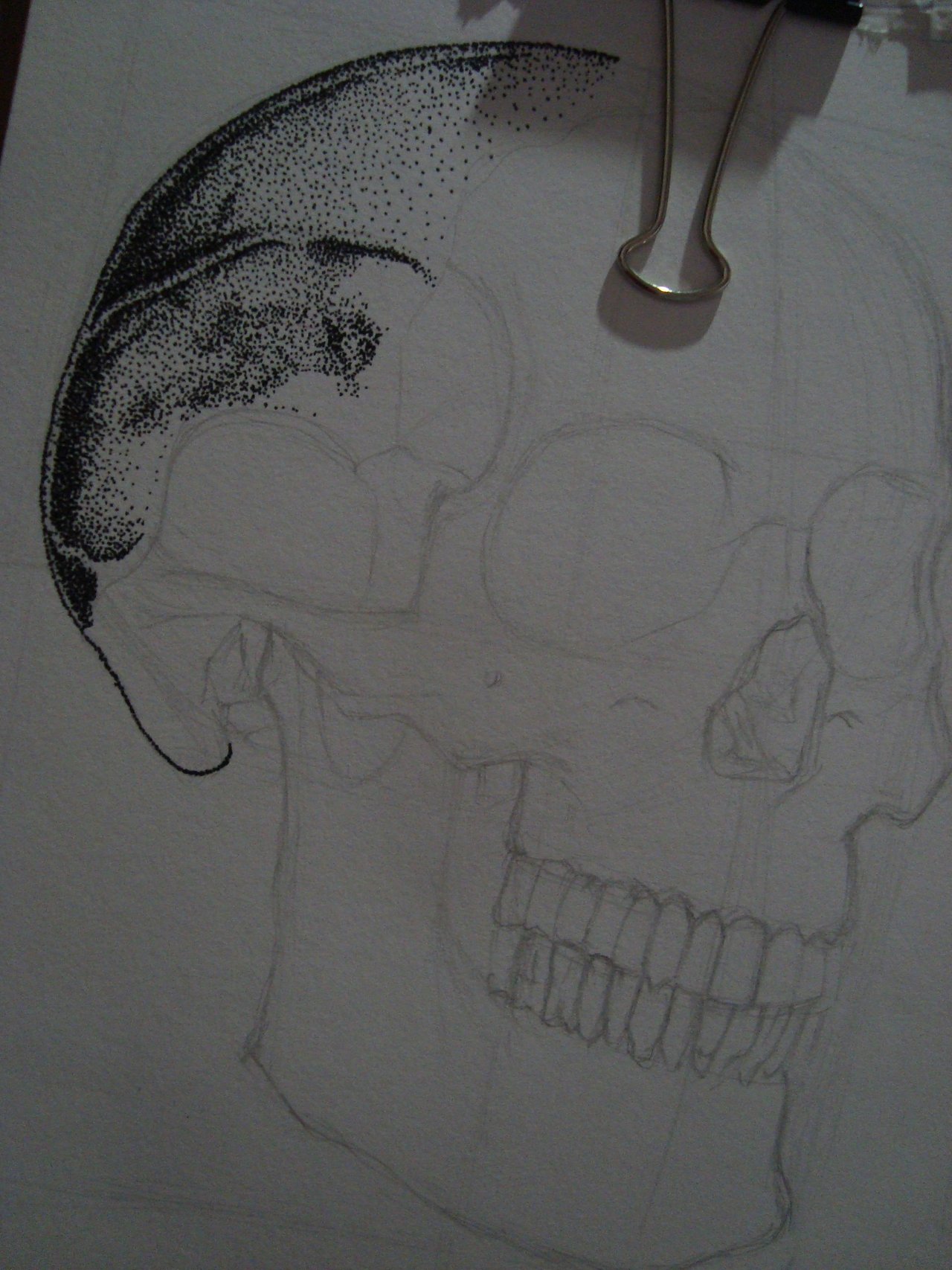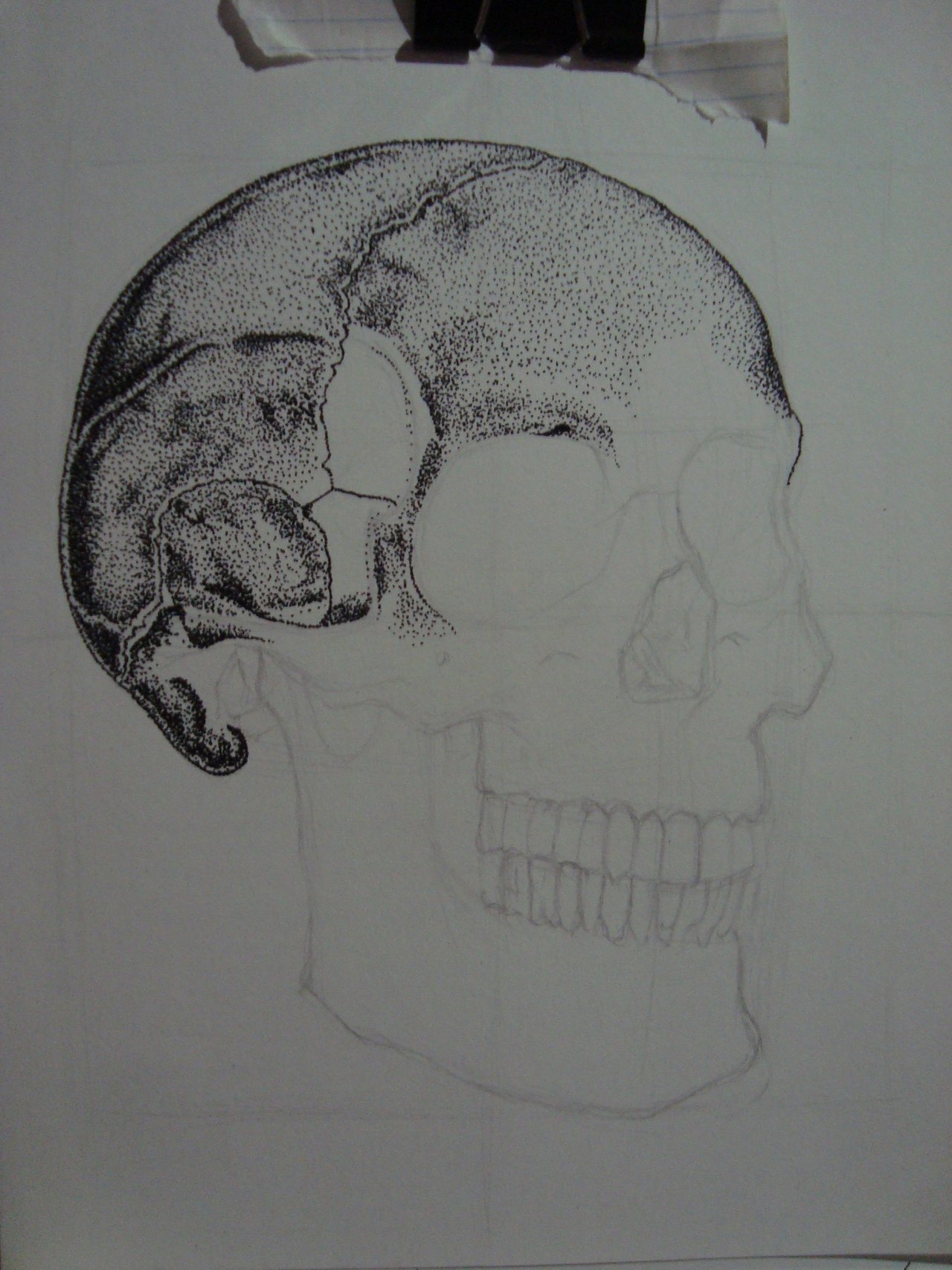 I must confess that I entertained myself for a long time, I liked to be sitting in my bed, on the floor, on my desk or in the living room for hours, but I tell you that a few parts of my body do not, like my back and in the ass, they were exhausted, I didn't have half of the drawing when my back was already complaining about the hours I had been hunched over, sleeping was a relief to her, I felt like my muscles could even sigh.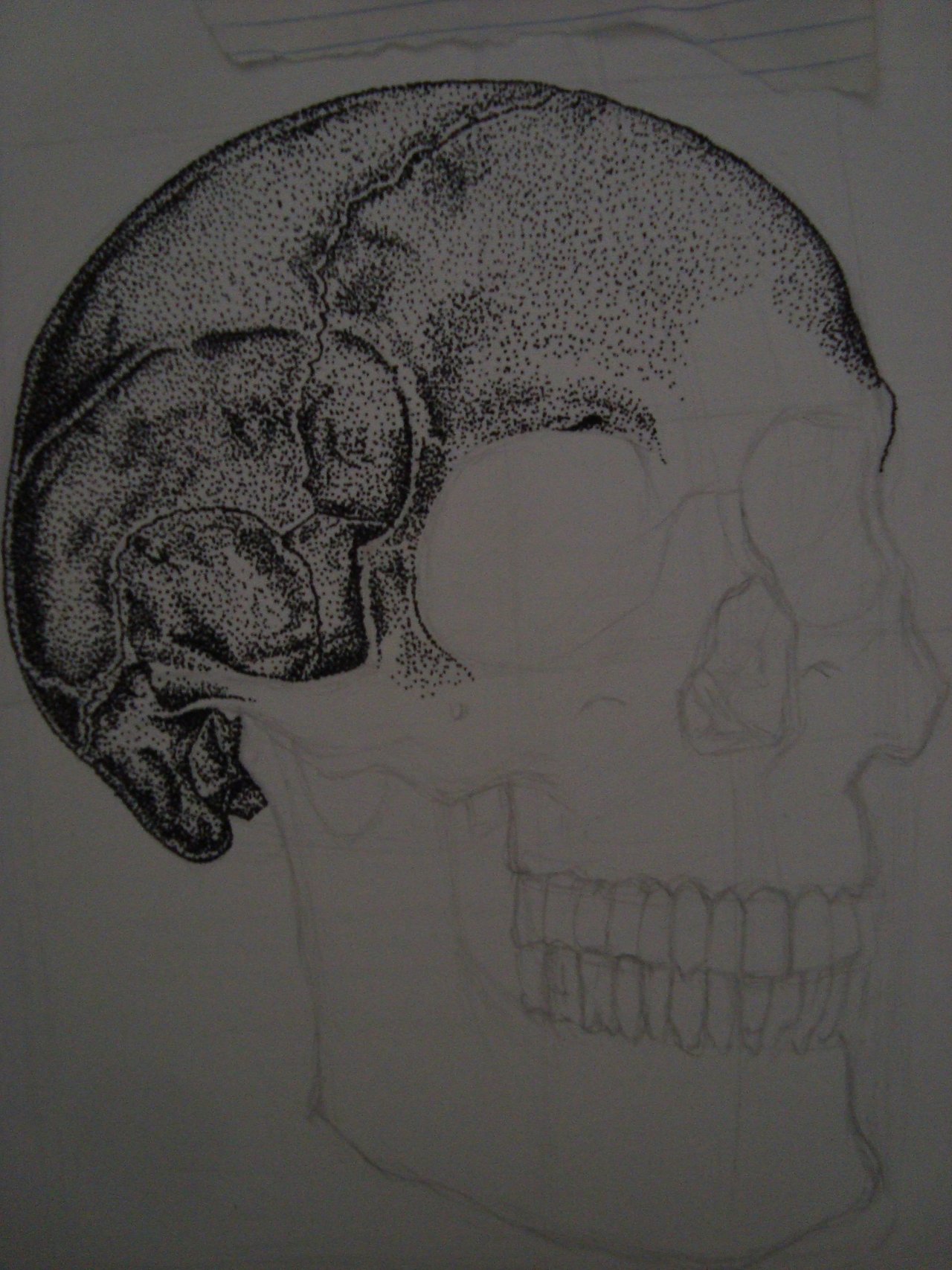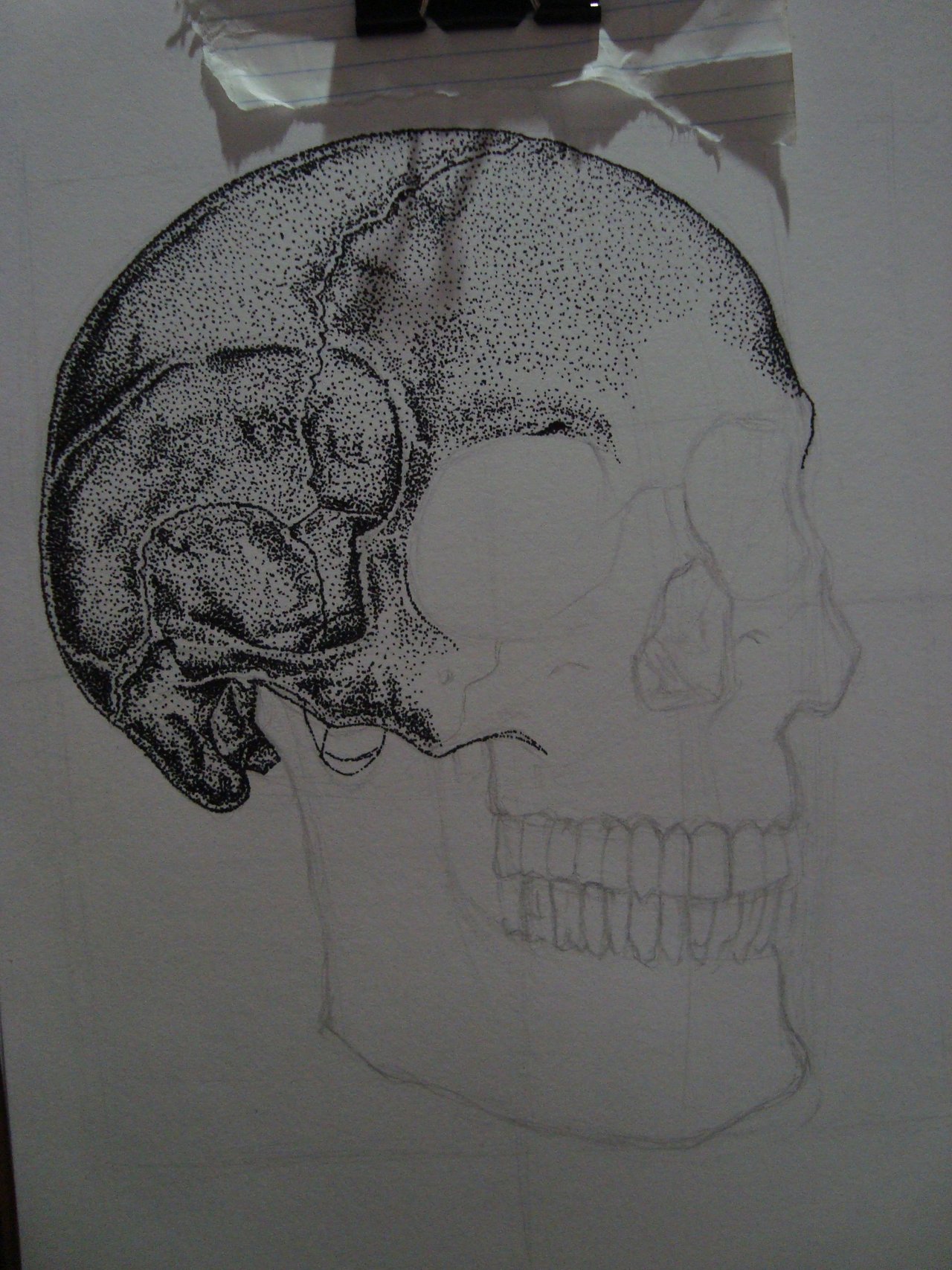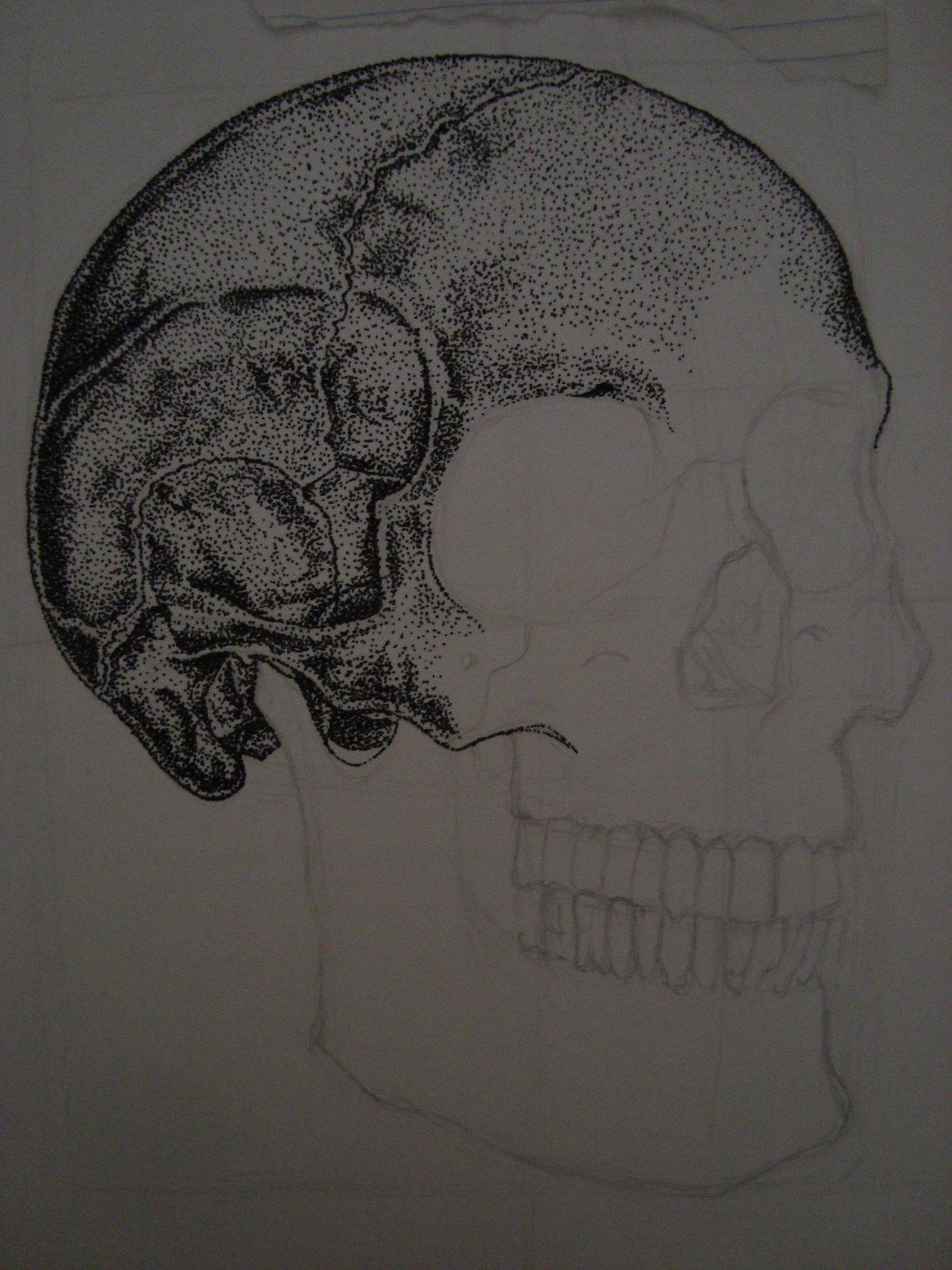 If I remember correctly, it did not take me so many days to make this drawing, I think it was about a week, nothing more, this specific drawing helped me understand the importance of not being stuck in one place, but to flow, since If you get stuck it is very rare that you are encouraged to continue with the journey. The details make a lot of difference, the points equally, a bad point, bad location can be fatal, you can see it more tangibly in the writings.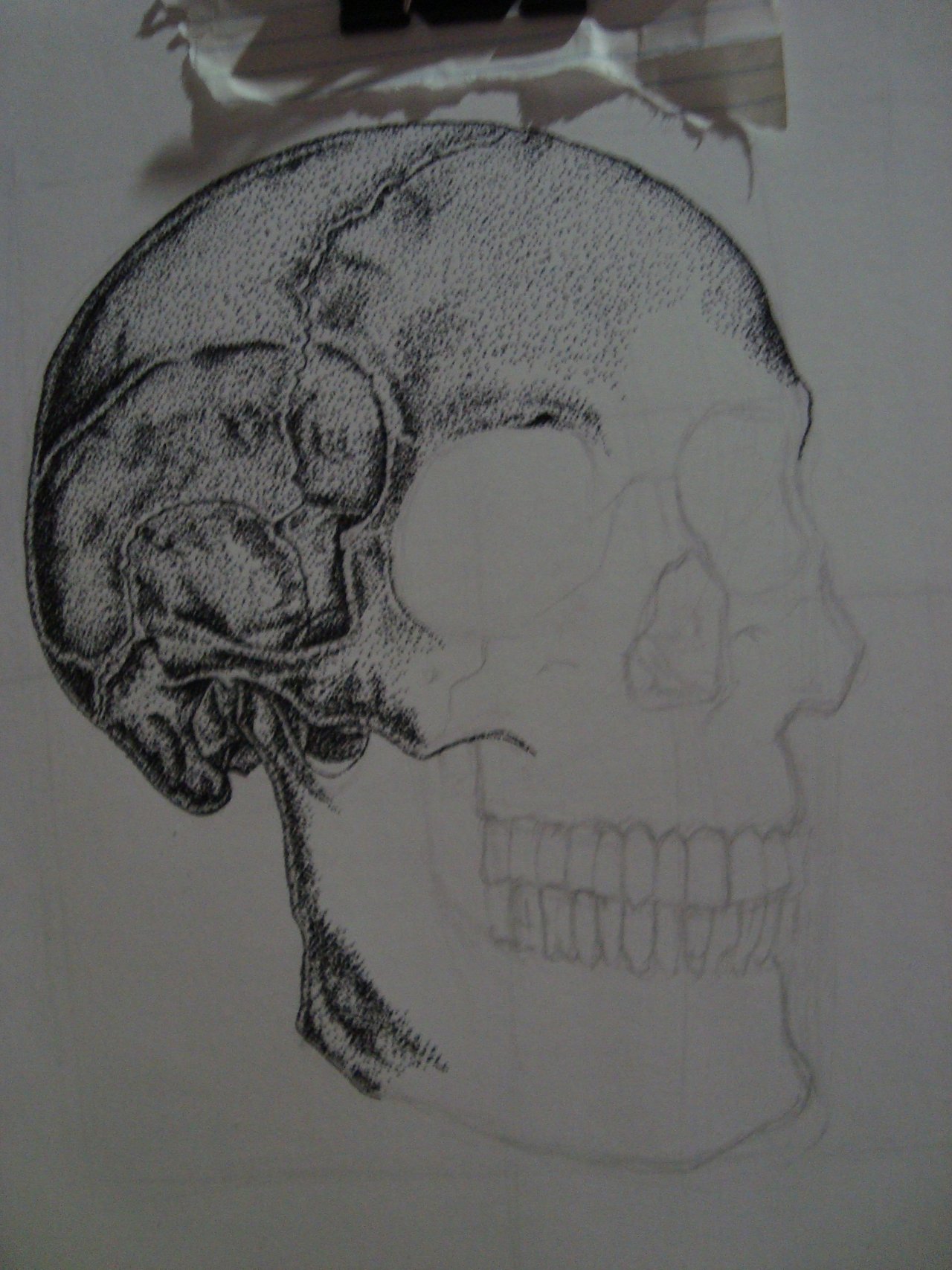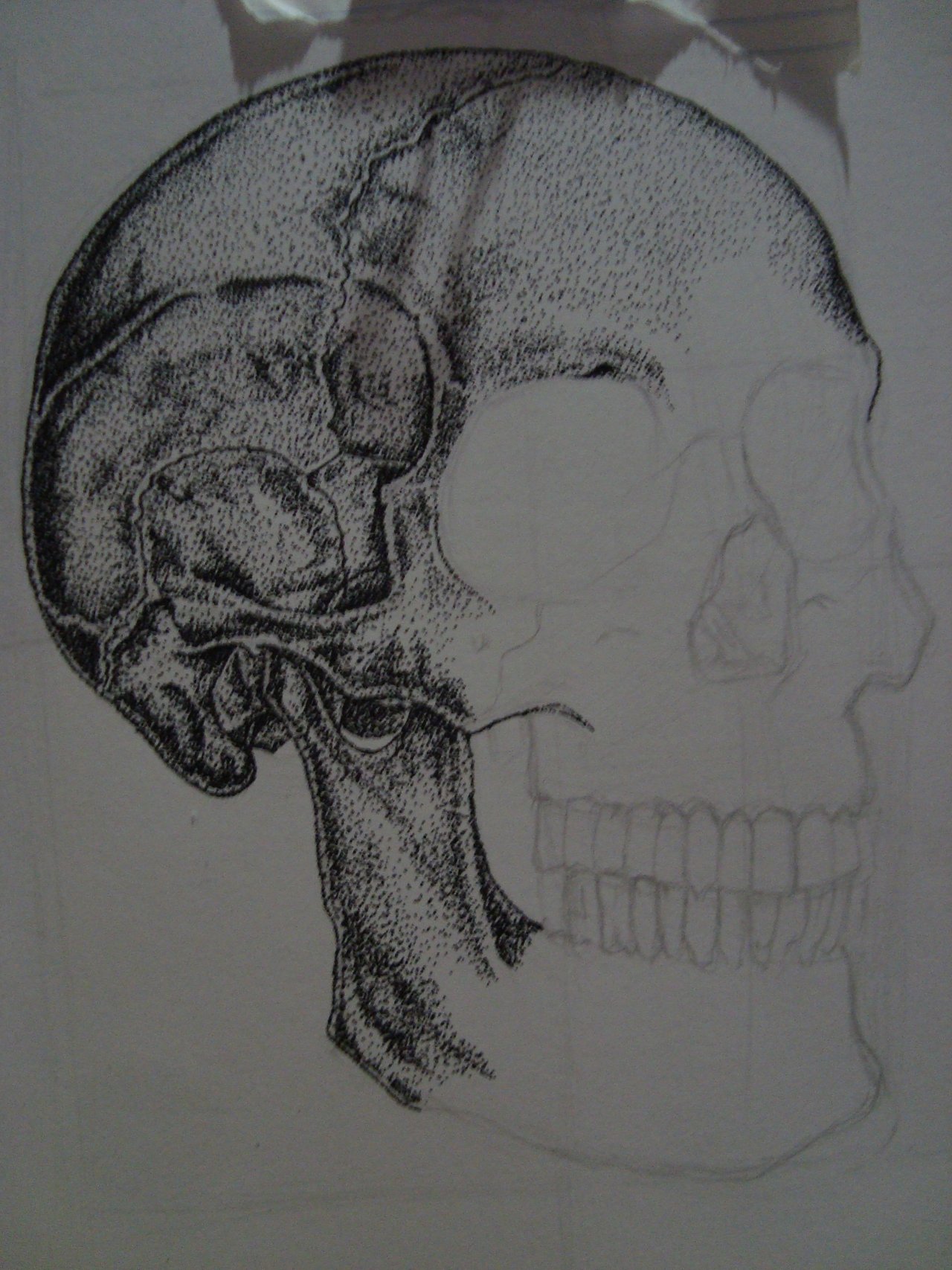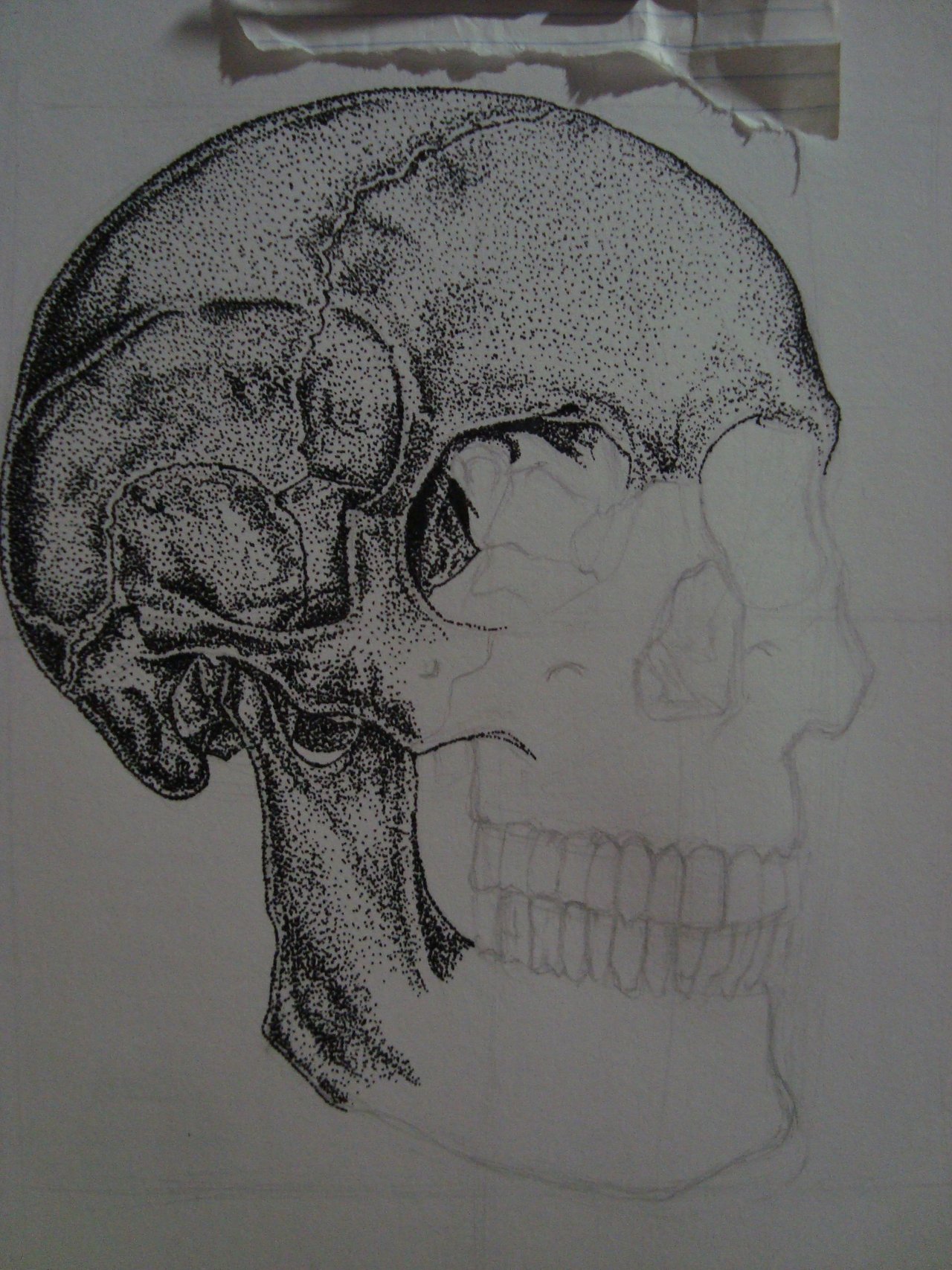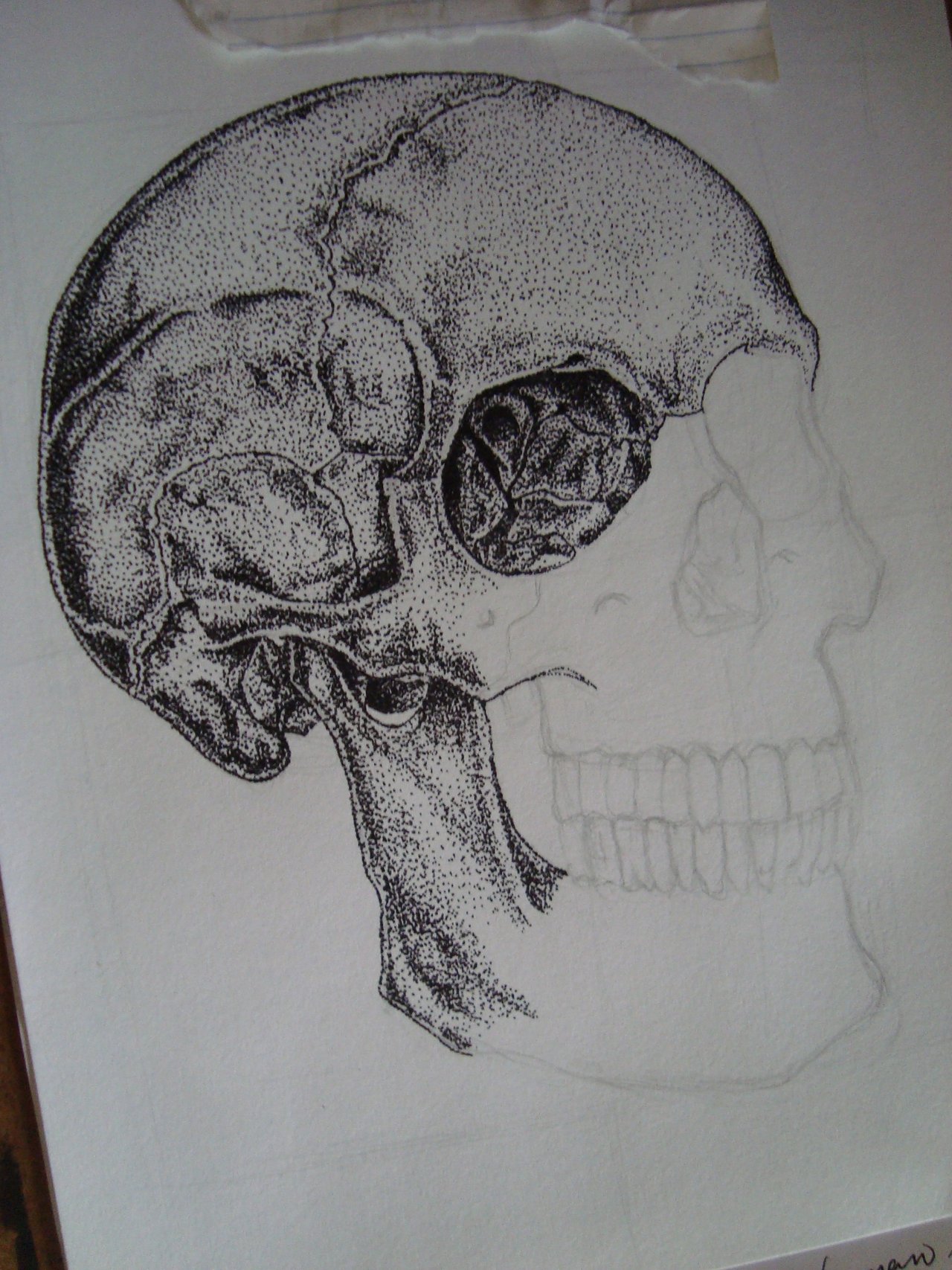 Making the bones of the skull was a bit annoying but virtuous at the same time, the cavity of the eyes was something that I deal with a lot, I had to be aware of so many things, both names and their reasons, it is interesting, it was just a fairly thorough work.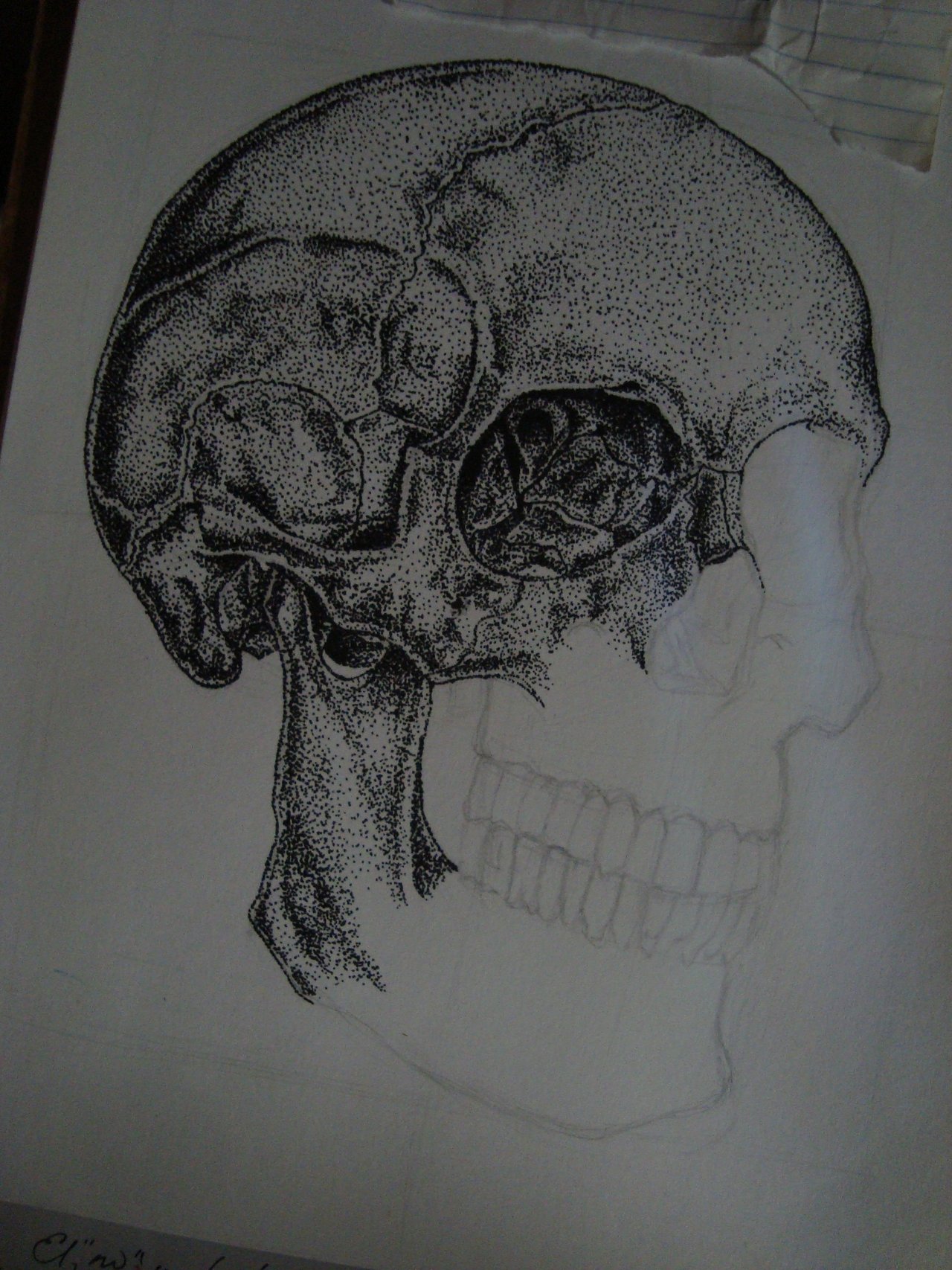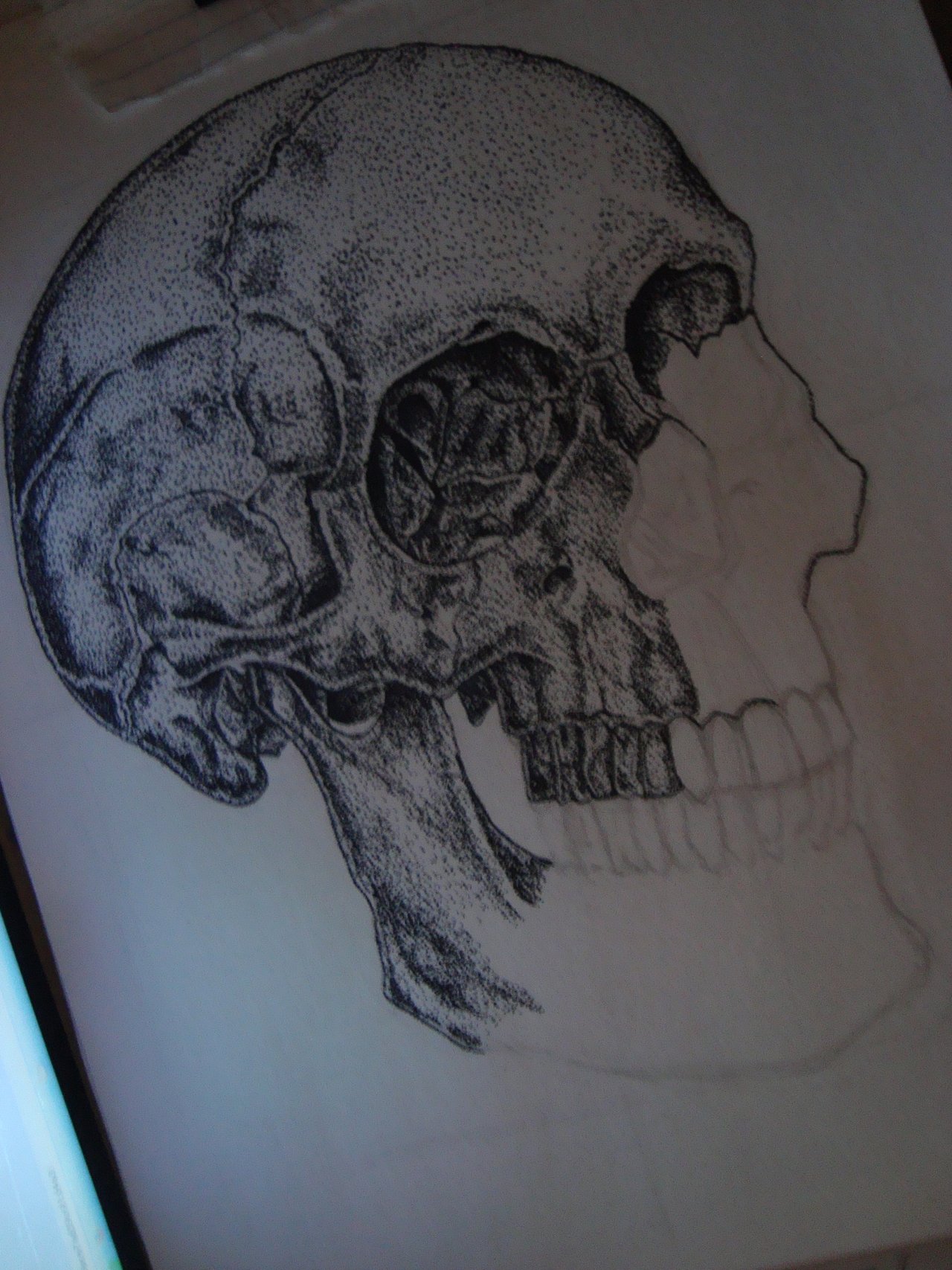 The nose cavity was another job very carefully, especially (as the eye socket) had to get quite dark, the ink of my markers was for a bald frog hair to finish, I have affection for each of my markers but letting them dry in abandonment destroys my heart more. At this time, I could talk to you about the bones and blah blah blah but I don't want to bore you anymore, but if I want to tell you that if you want to draw a picture with dots, do it, you will cultivate patience fascinatingly, I tell you.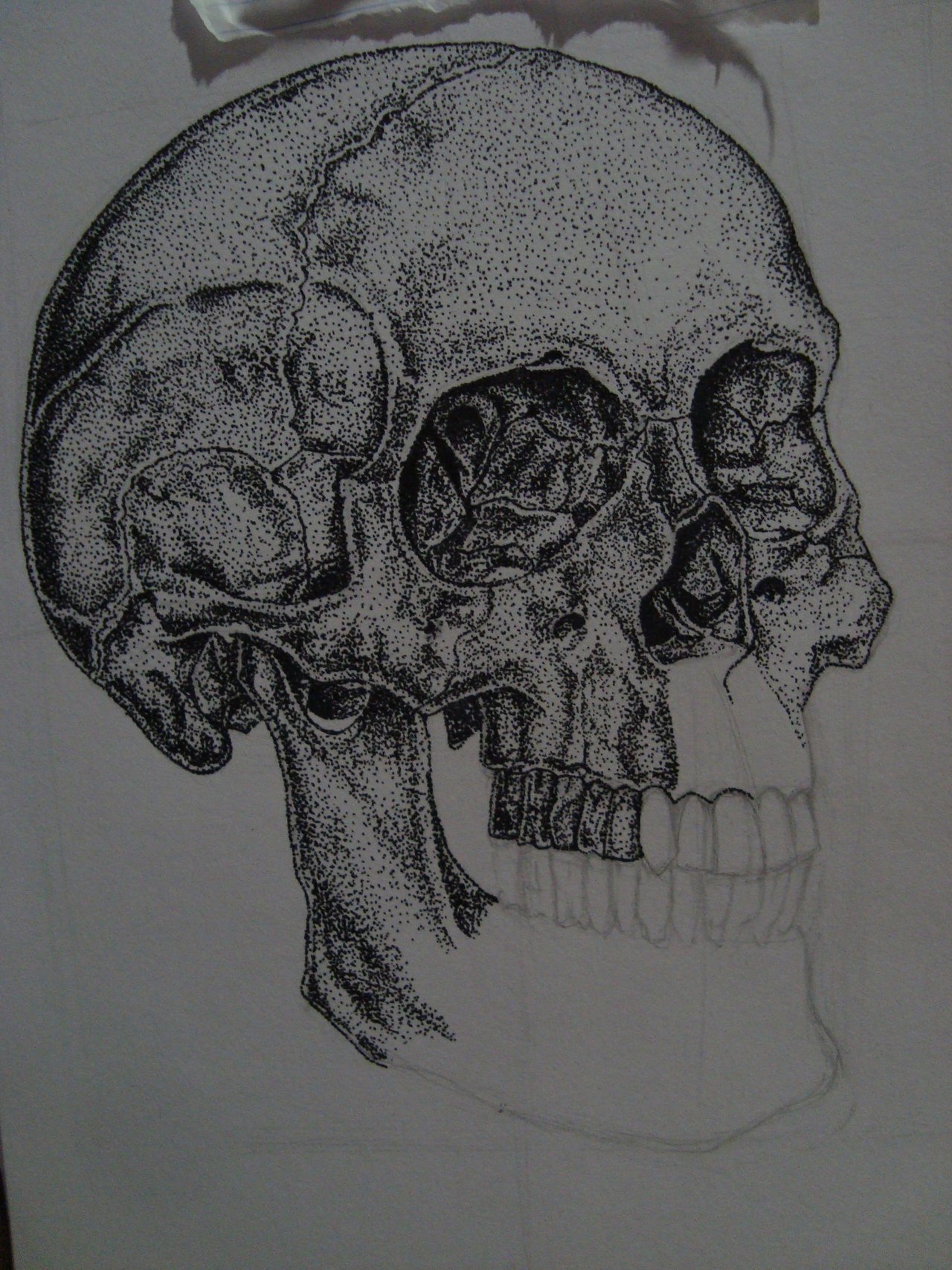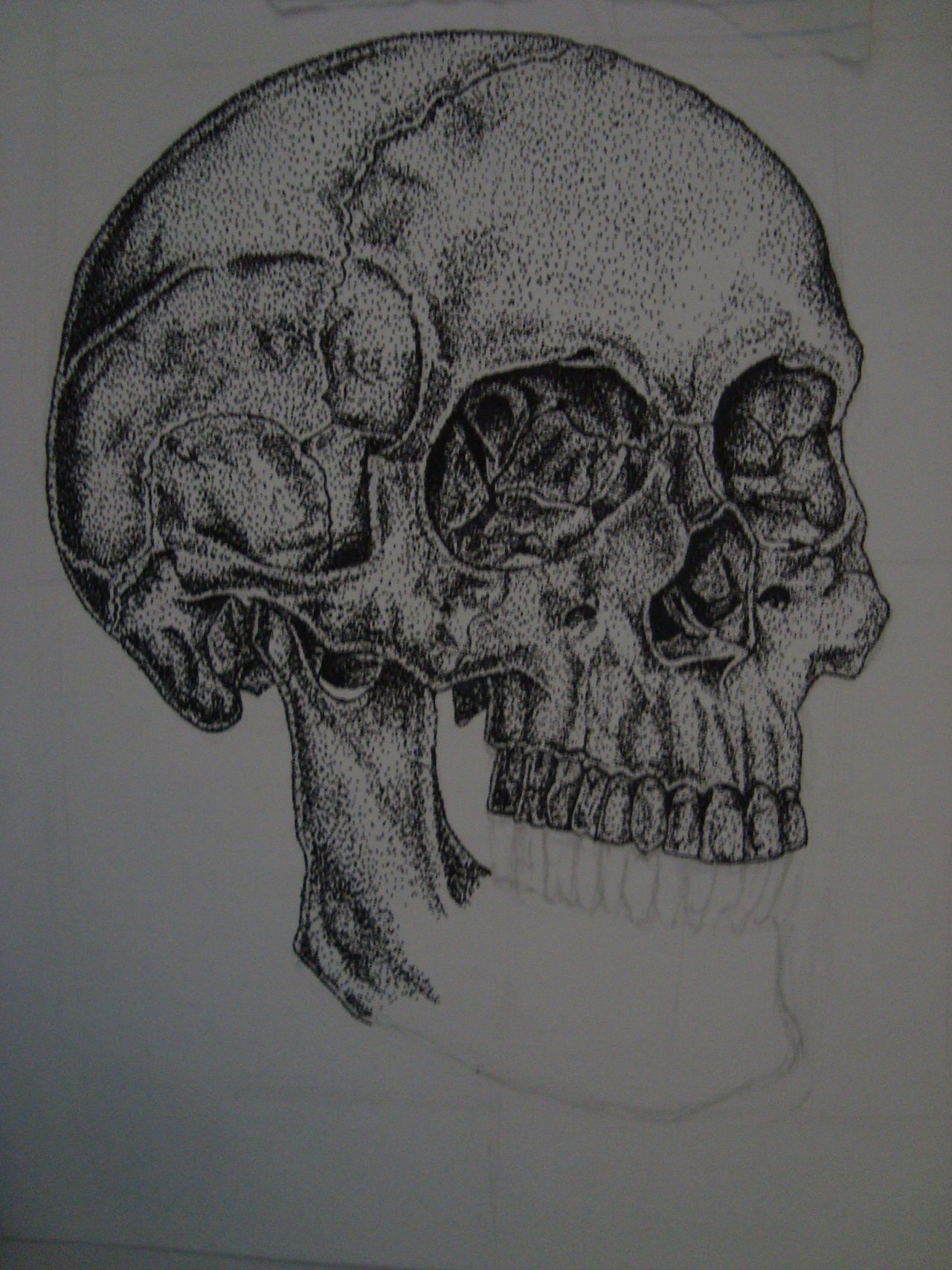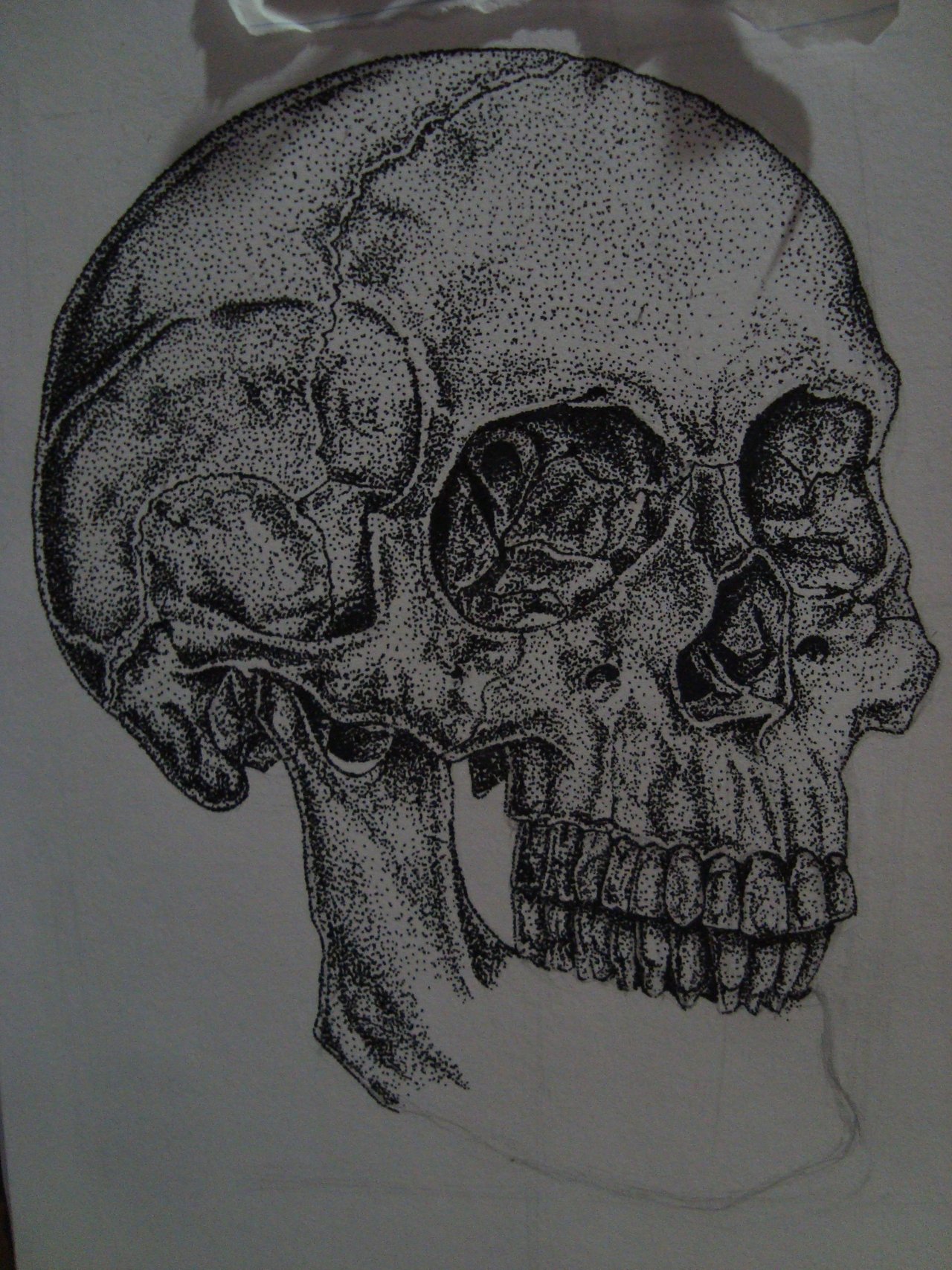 And so my post ends, with the drawing already done, with many written words and even with back pain, some gave air to a doctor to help me with this problem but in the meantime, I will continue to stun you with more drawings or with any other something that comes to mind on the road here in Steemit.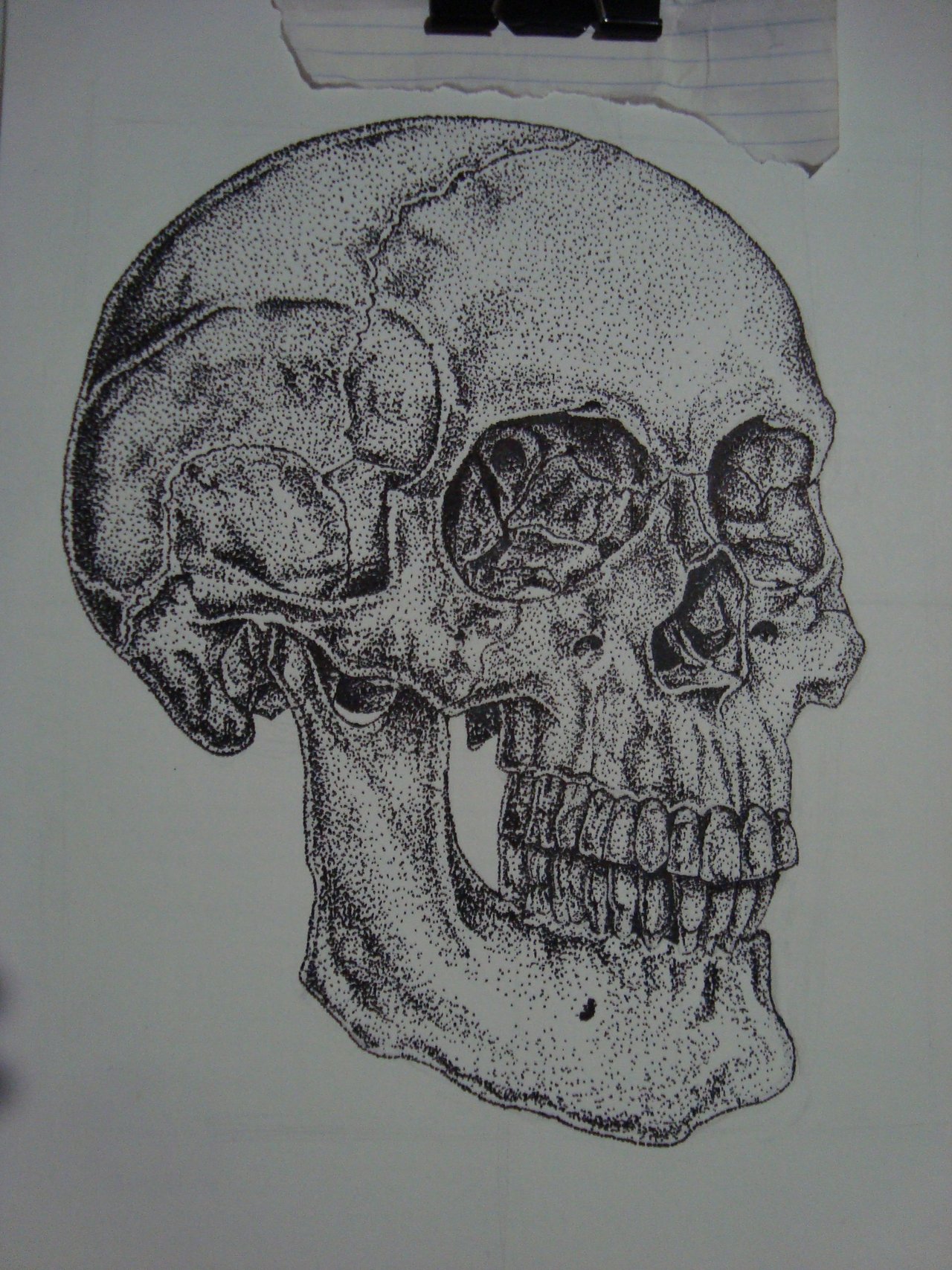 I hope you liked the post, that you enjoyed it and that you are encouraged to comment on this post, how did you think, if you have any suggestions, I assure you that I will read you with all the attention and love.
If you want to go through my Instagram to see a little more of my content, I'll leave it here:
Instagram
Until next time, guys!