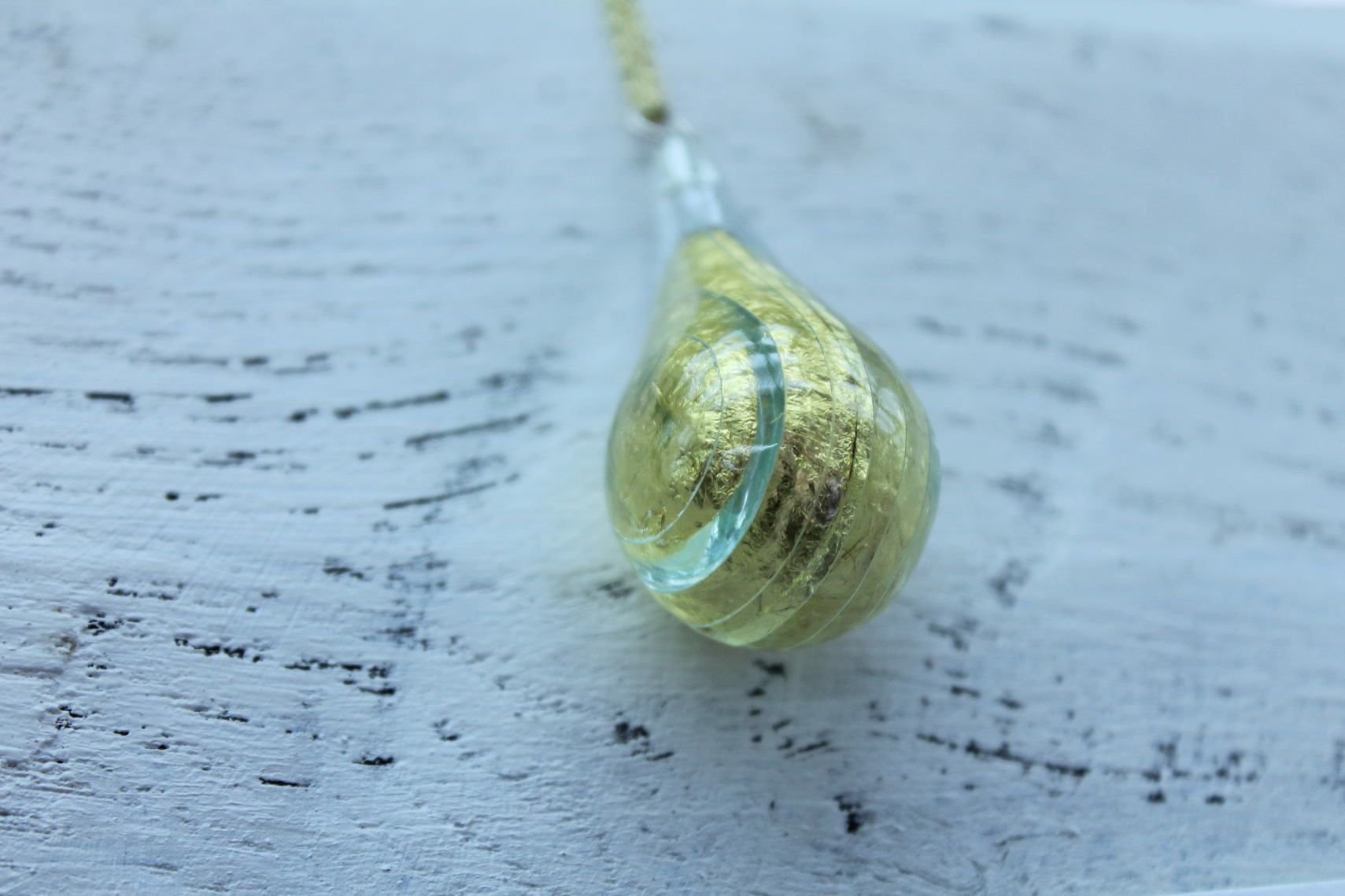 Die Unendlichkeit ist doppelt, könnte ich behaupten - weil ich zwei Schmuckstücke dieses Namens gemacht habe. Beide bestehen aus acht Schichten Glas, farblos in einem Fall, bernsteinfarben im anderen. Hier spiele ich mit dem Lupeneffekt rund geschliffenen Glases: der vergoldete Einschluß sieht merklich größer aus, als er wirklich ist; fast scheint es, als wäre der Glaskörper außen herum kaum mehr als hauchdünn.
Erstes Bild von "Llosona", Rest von mir.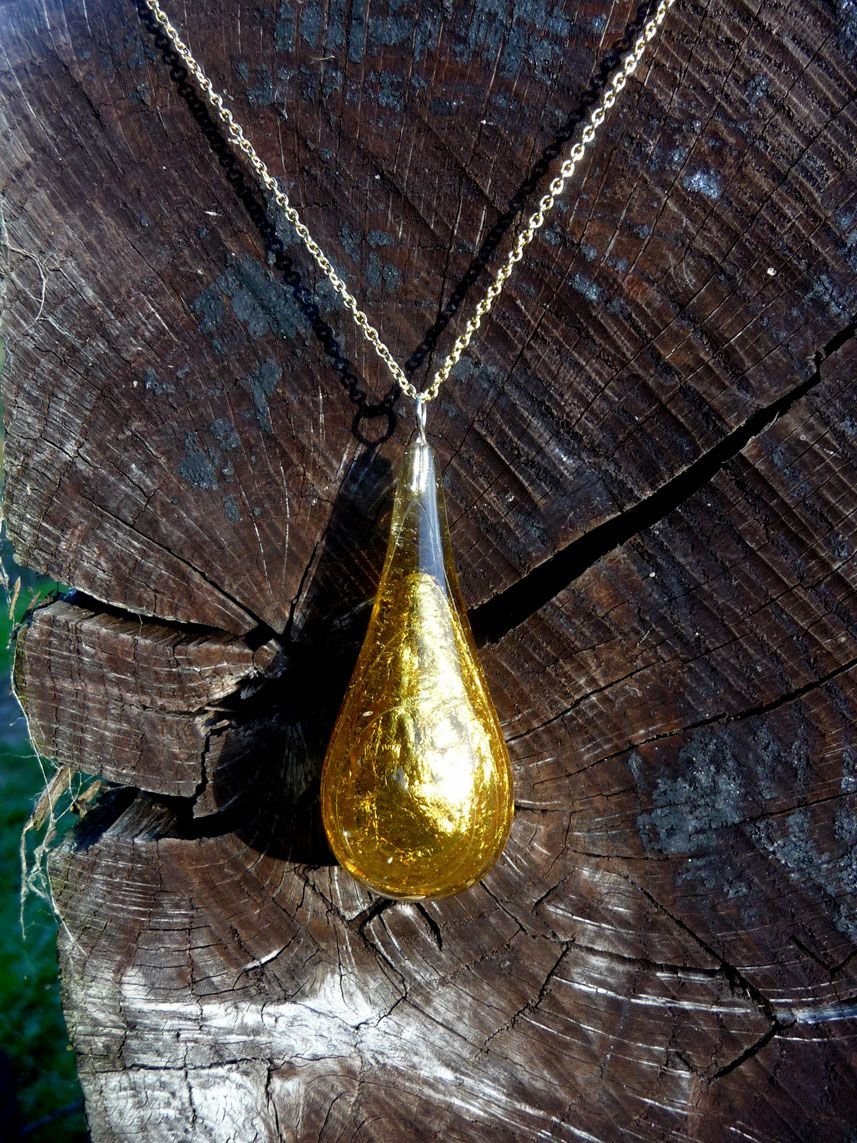 Infinity is double, I could say - because I made two pieces of jewellery of this name. Both consist of eight layers of glass, colourless in one case, amber in the other. Here I play with the magnifying-glass-effect of round cut glass: the gold-plated enclosure looks noticeably larger than it really is; it almost seems as if the glass body on the outside were barely more than wafer-thin.
First picture by "Llosona", rest by myself.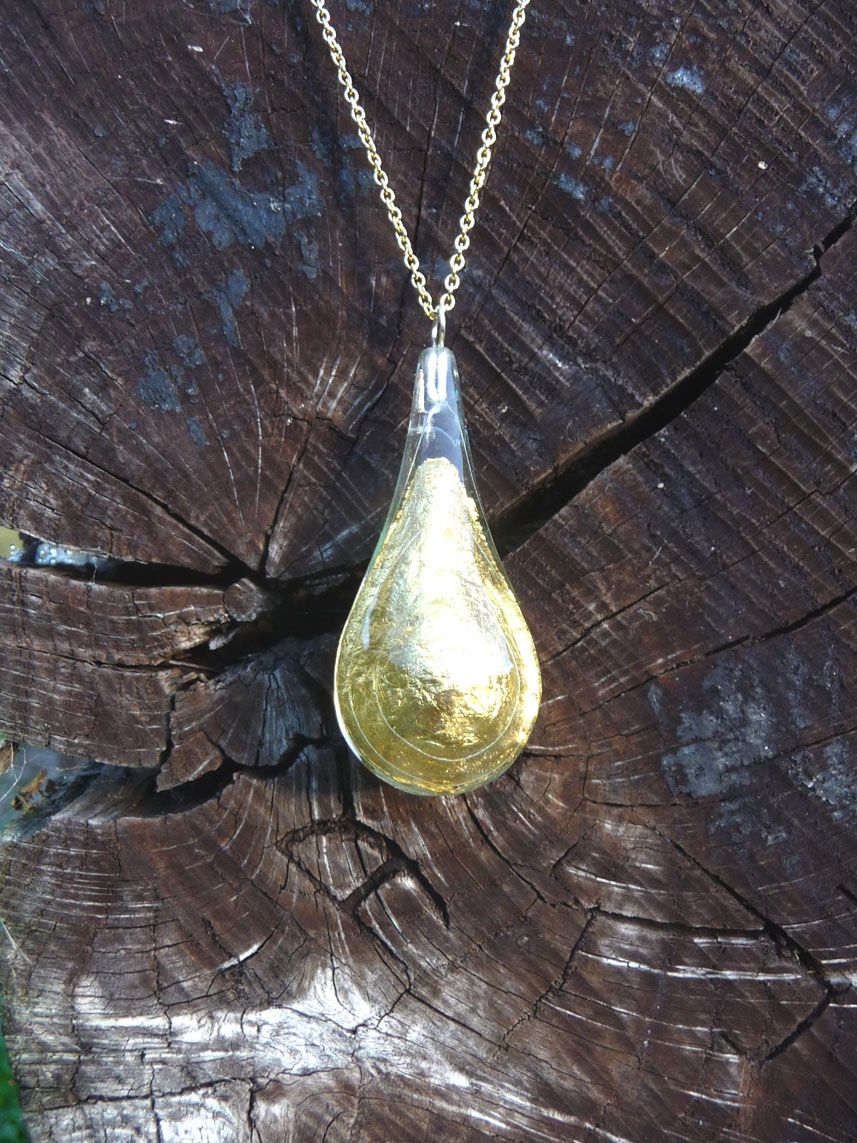 El infinito es doble, podría decir - porque hice dos piezas de joyería de este nombre. Ambas están formadas por ocho capas de vidrio, incoloro en un caso y ámbar en el otro. Aquí juego con el efecto de lupa del vidrio tallado en redondo: la inclusión dorada se ve notablemente más grande de lo que realmente es; casi parece como si el cuerpo de vidrio envolvente fuera apenas más grueso que una oblea.
Primera foto hecha por "Llosona", resto por mi.