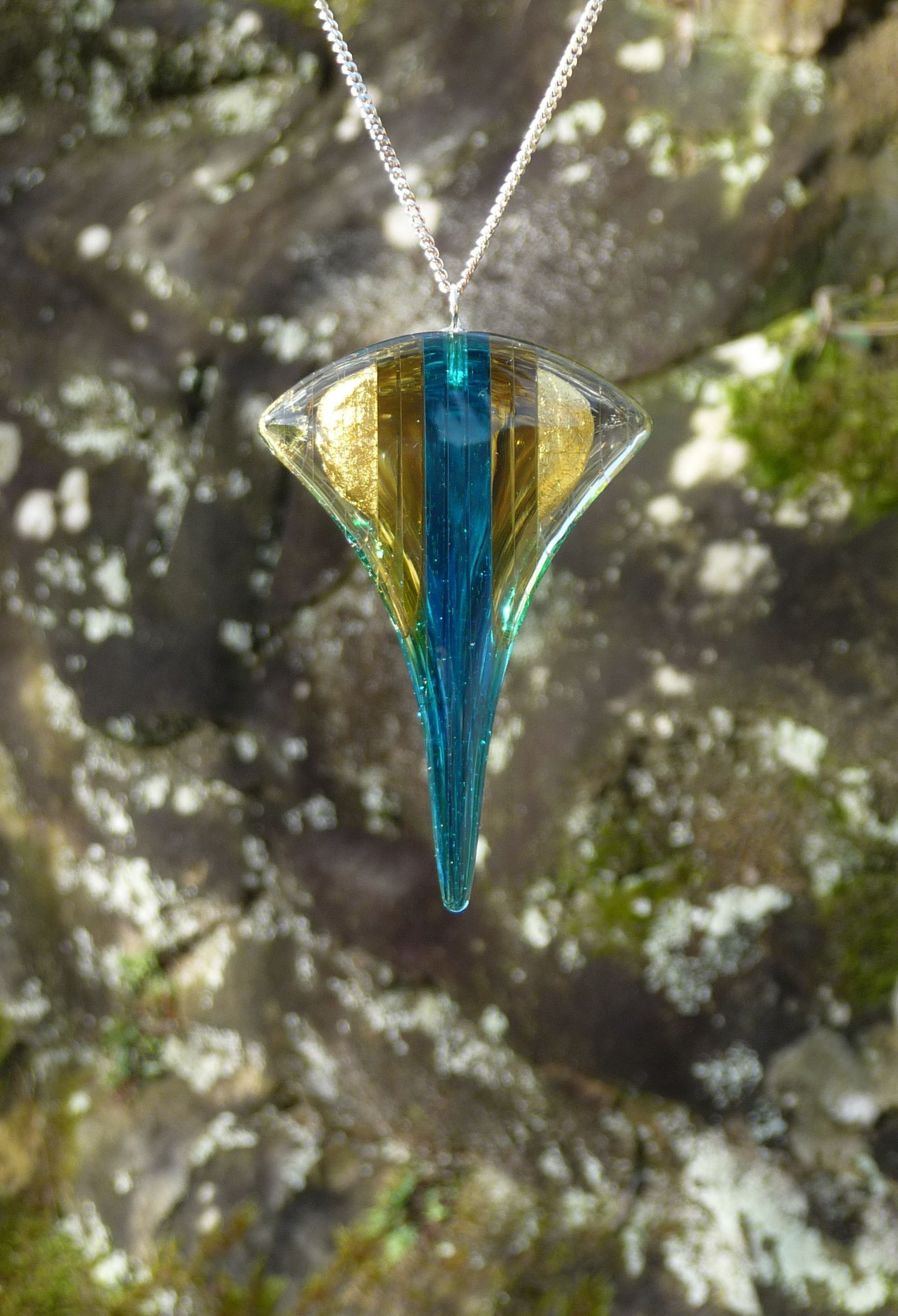 I made this beautiful piece of jewellery from 15 layers of glass. The coloured layers are made of handblown glass, therefore they are full of tiny bubbles. The two carvings that are covered with gold leaf are only done in the colourless parts.
I feel like the object transmits a feeling of enormous power and passion, that is why to me it symbolizes an incredibly strong love.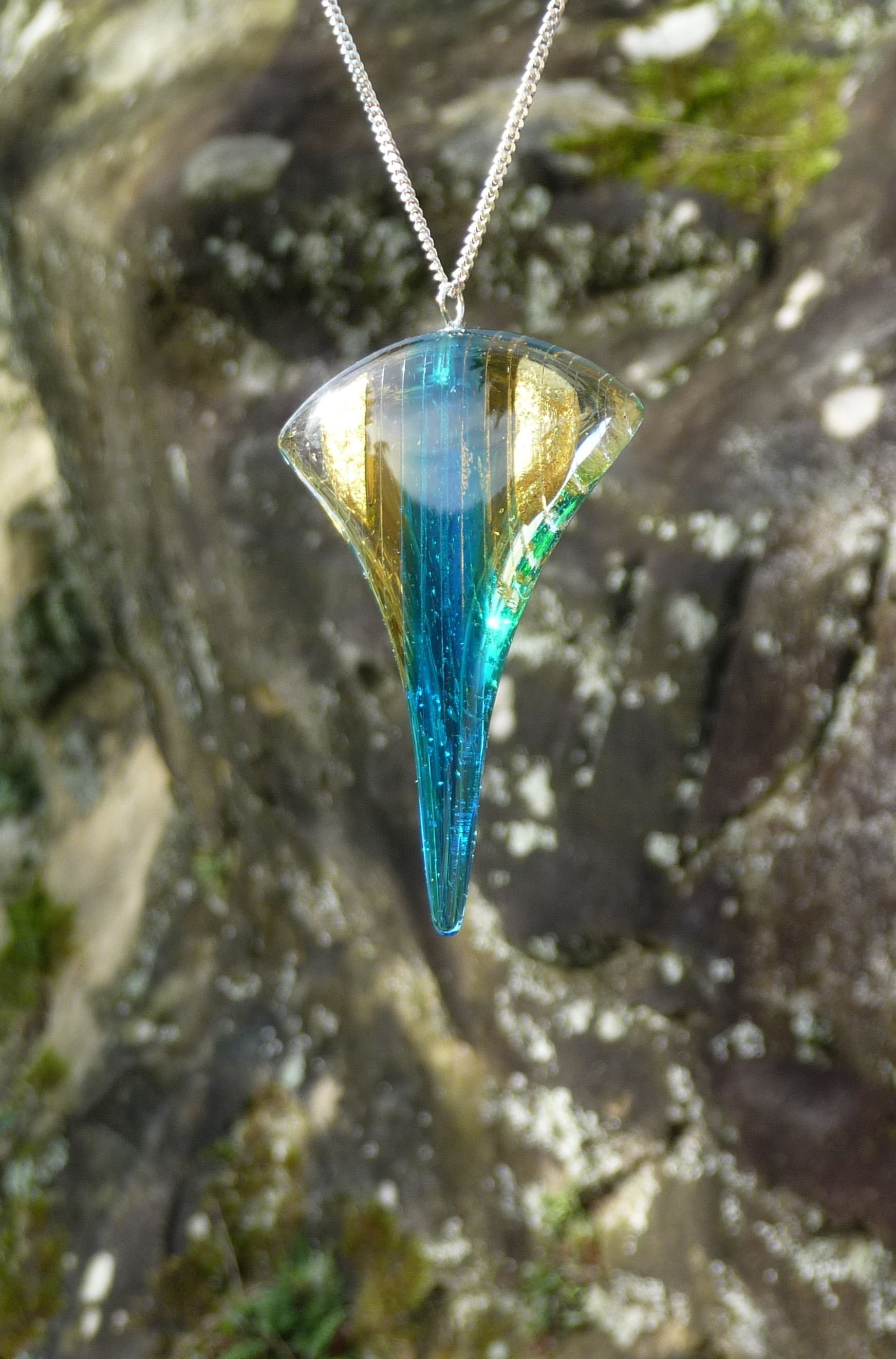 Creé esta hermosa pieza de joyería de 15 capas de vidrio. Las láminas de color están hechas de vidrio soplado manualmente, por eso están llenas de burbujitas. Las dos talladuras que están cubiertas con pan de oro, están solamente efectuadas en las partes incoloras.
La obra me transmite una sensación de fuerza y pasión indomables y por ello, para mi simboliza un amor increíblemente fuerte.


Dieses schöne Schmuckstück habe ich aus 15 Lagen Glas hergestellt. Die farbigen Schichten bestehen aus "Echt-Antikglas", deshalb sind sie mit Bläschen durchsetzt. Die beiden blattvergoldeten Einschliffe sind nur in den farblosen Teilen ausgeführt.
Das Werk vermittelt mir ein Gefühl unbändiger Kraft und Leidenschaft und symbolisiert deshalb für mich eine unglaublich starke Liebe.