Greetings everyone and to the world of arts. After a couple of days thinking what to draw next, I finally made up my mind and I'm finally back again for a new artwork of mine that I finished for almost 3 days due to some other stuffs to do. It's my 2nd portrait artwork and it's a portrait of my Korean crush Park Shin-hye 😊.
---
When it comes to art, everyone starts out with zero skill. Its just like language. You can pick it up as a child, but you can't improve or you don't become effective unless you practice and study.
For you to have great skills in drawing, you must have a bunch of bad drawings. Bad drawings are the reasons why you have to practice harder because practicing is the only way to develop your skills. That's why, practice a LOT!
Ever since my first portrait drawing, I've been practicing a lot to make my skills in drawing improved. I became interested in this type of artwork and it became a challenge for me since this kind of stuff requires great skills and talent. At first, I didn't take it seriously. But when I finished my first portrait drawing that I shared to you guys last time, it became my goal now. To make more portrait drawings and artworks.
---
📌Overview of my artwork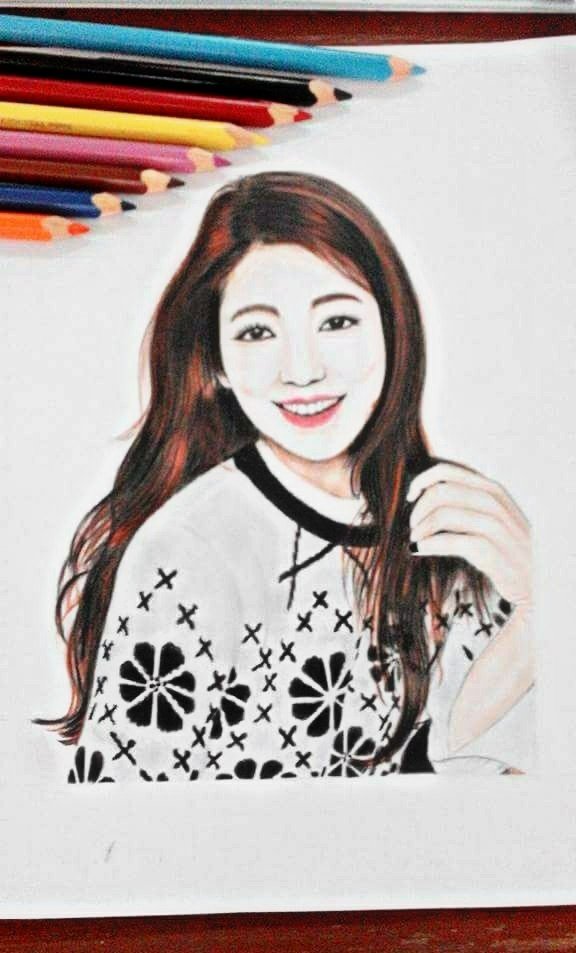 A portrait of Park Shin-hye
Park Shin-hye is a South Korean actress and singer and was born on February 18, 1990 at Gwangju, South Korea. She gained popularity in her melodramas Stairway to Heaven(2003) and Tree of Heaven(2006). She is one of the most famous korean celebrities now because of her beauty and talent.
She became my crush and idol when she acted as the main character of the drama The Heirs. I was totally hooked by her acting and beauty. She's so talented and gorgeous.
Here are all the movies and dramas of Park Shin-hye : Just click HERE
---
Before going to the step by step process, I will enumerate first the materials that I used in this artwork.
📌Materials used
♦worx board paper
♦Faber-Castell colored pencils
♦pencil
♦eraser
By the way, I used Faber-Castell colored pencils in this artwork because for me, Faber-castell's products are the best when it comes to art. It is valued by professionals and semi-professionals internationally for its great quality in regards to strong but easy to shade colors and for being resistant to light or sunlight. So, that's why.
---
📌Step by Step Process
The first thing I did was I lightly sketched the entire picture using pencil in a worx board paper. It is necessary to start with a light outline because this way, you can easily erase it when you make mistakes. After that, I then started to shade the hair first and work out the proper length. I highlighted it, added shadows and smudge them using colored pencils.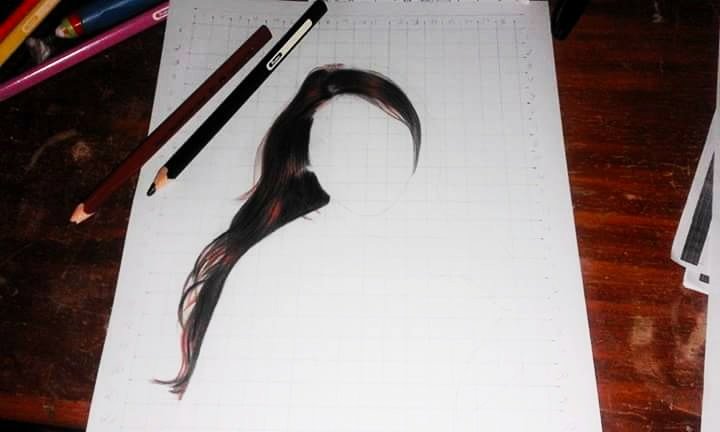 After that, I then started to work with the dress. I filled it in with thick lines, highlighted it and then colored it.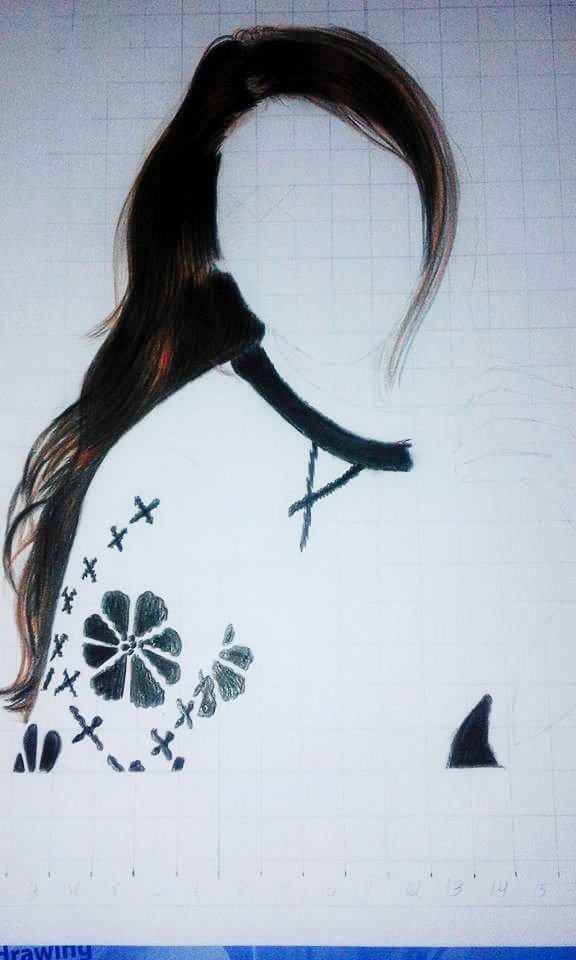 I continued working with the dress as well as her hand. In my first portrait drawing that I posted last week, I finished the face first. But this time, the last part that I draw is the face to be precised. And here is the outcome after that.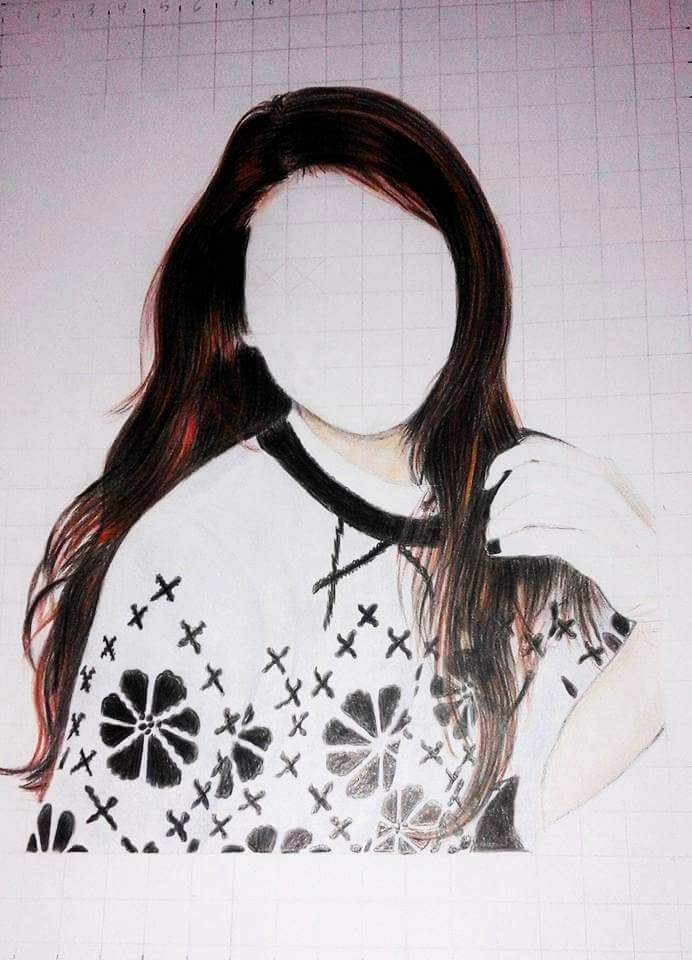 After that, I then worked with the face and started to highlight it using colored pencils. Of course, the fine details comes last. I did some additional filling in the eyes, lips and the neck. For me, with finer details, you can come up with the realistic portrait. And here is the final output :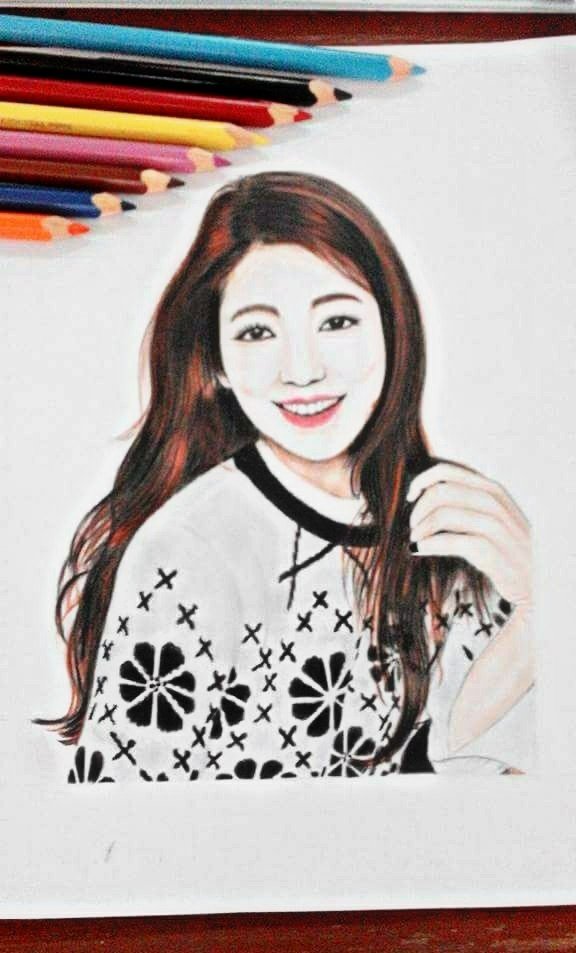 ---
I am very happy with the outcome. Although it's not that realistic, but at least I tried my very best to come up with this one. It's the fruit of my love for Park Shin-hye. And I will surely put it in my room(haha). 😂
I do hope that all of you guys will like this artwork of mine. I will surely be grateful if you do. And it's my pleasure always to continue sharing my works to all of you.
Thanks for passing by.
---
Yours truly,
@ruelx
---
© 2018 @ruelx - All Rights Reserved
---