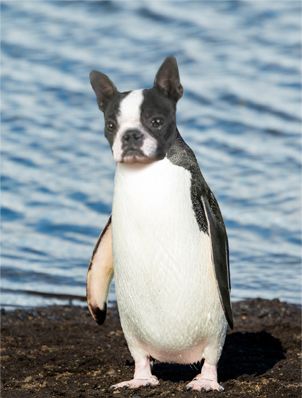 I present you with the boston terrier cross penguin.
This is a photoshop created by me and requested by dubmenikki in the comments of my earlier post here.
If you have a particularly strange breed of animal that you want to see, comment it bellow!
Thanks dubmenikki for the good idea.