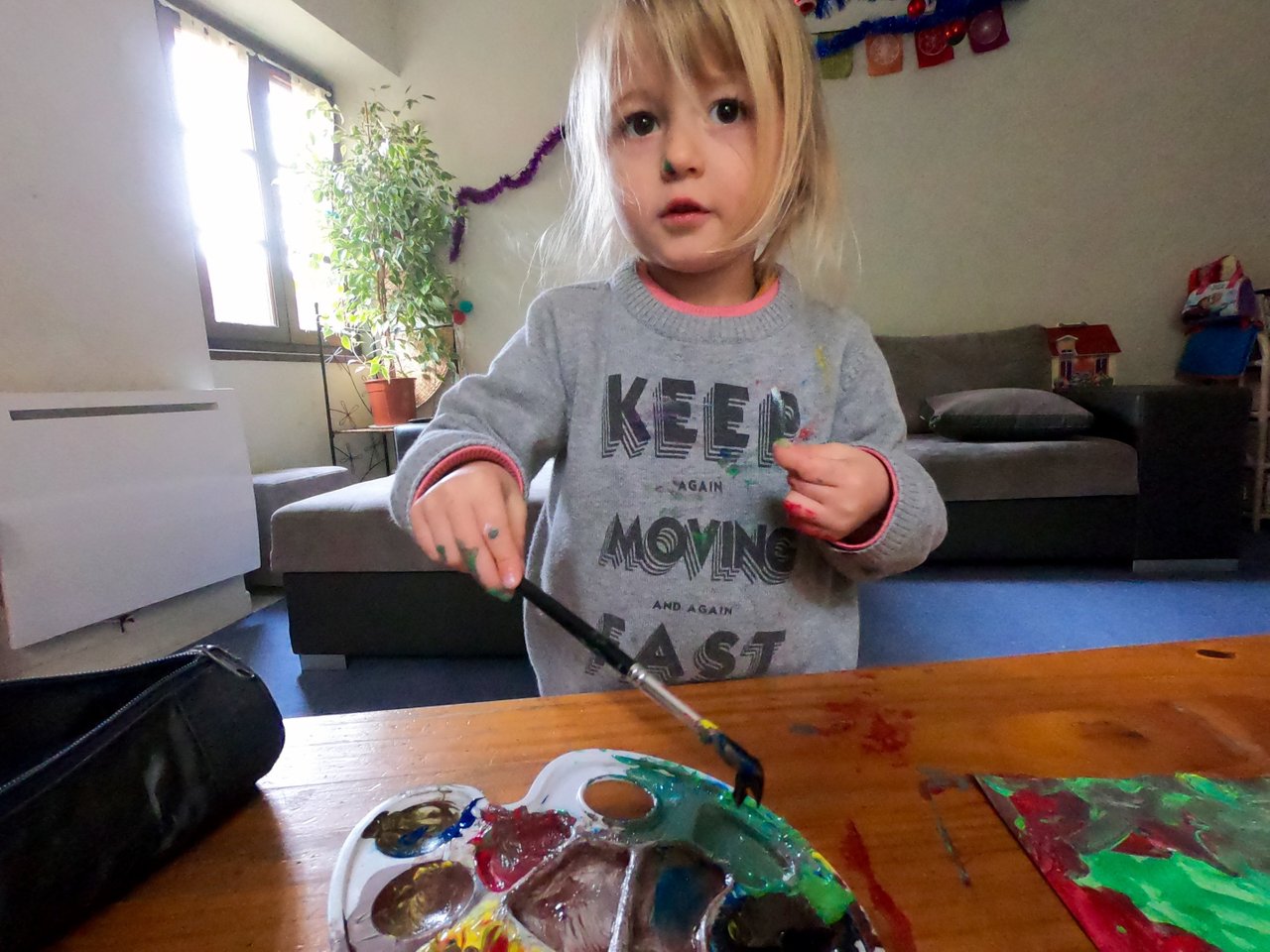 Luna has been asking to paint a lot over the last week and my role as Papa is to ensure she is able to do this. The 'keep moving fast' top is for getting dirty and the table is old, so she is good to go here!
A few weeks ago we bought this cardboard house and coloured it in as a family.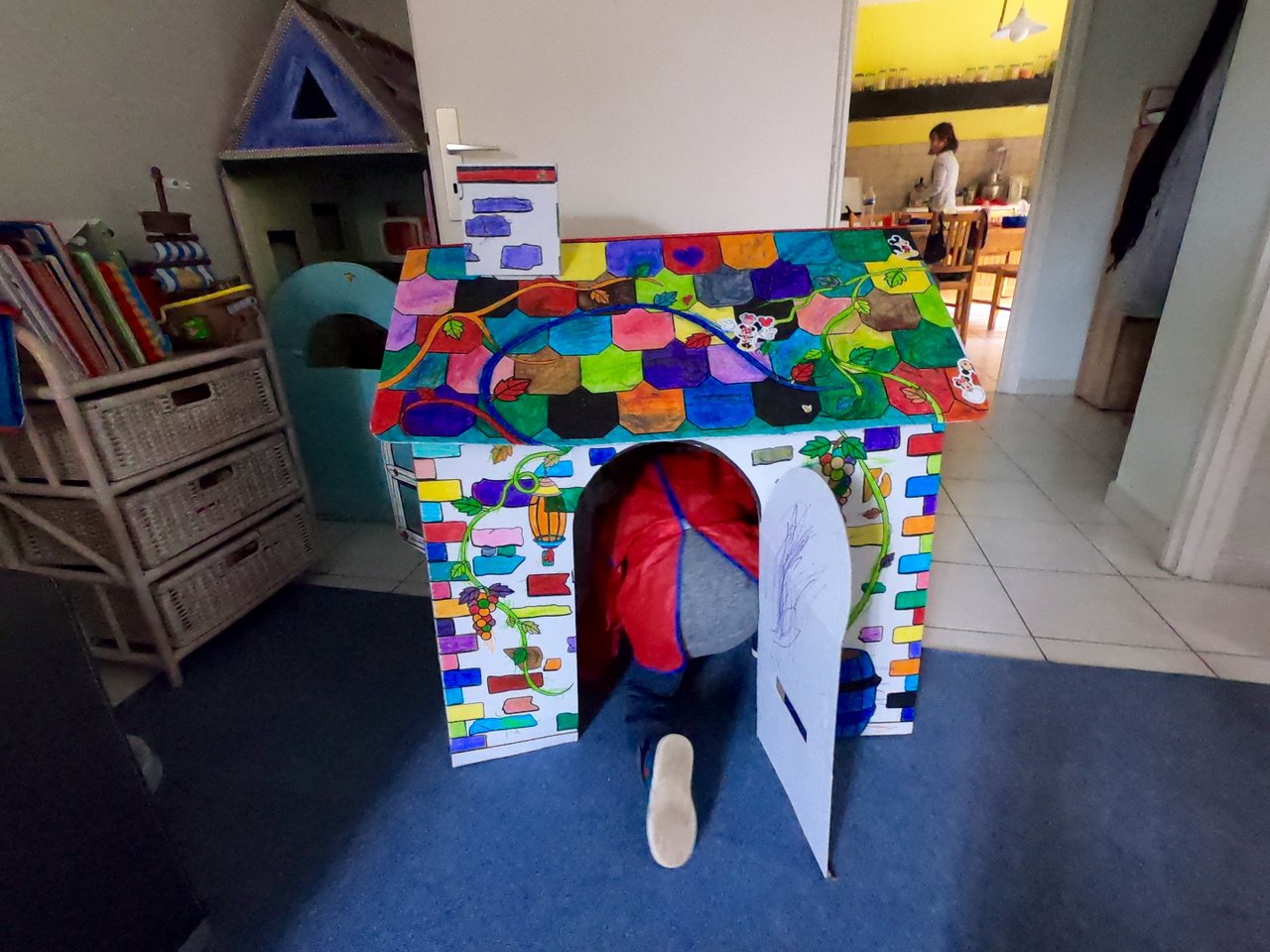 Since then Esteban has been keen to create his own home, as you can see here.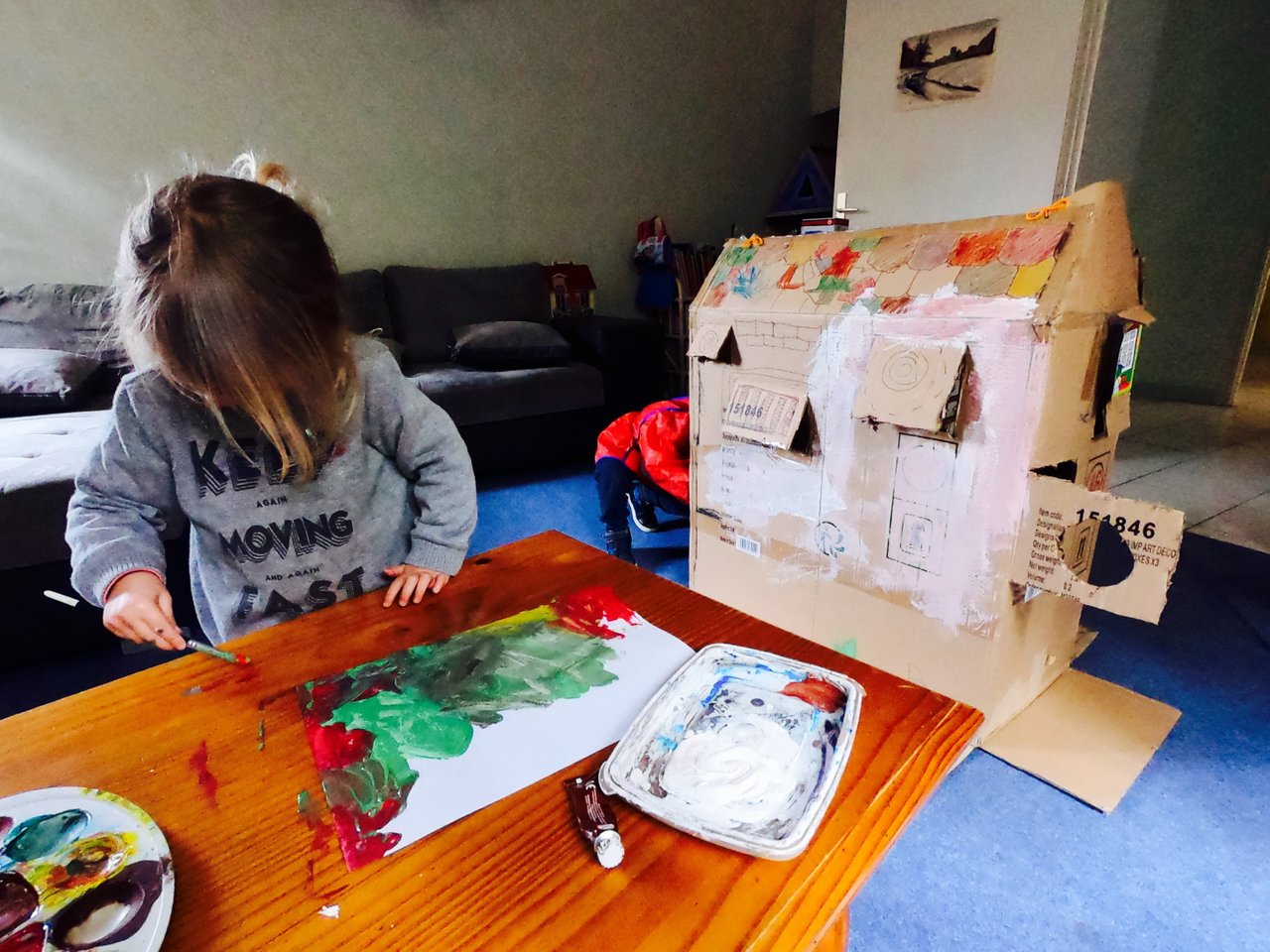 He has a big protective top on as we don't have any old clothes for him. Everything is too small now!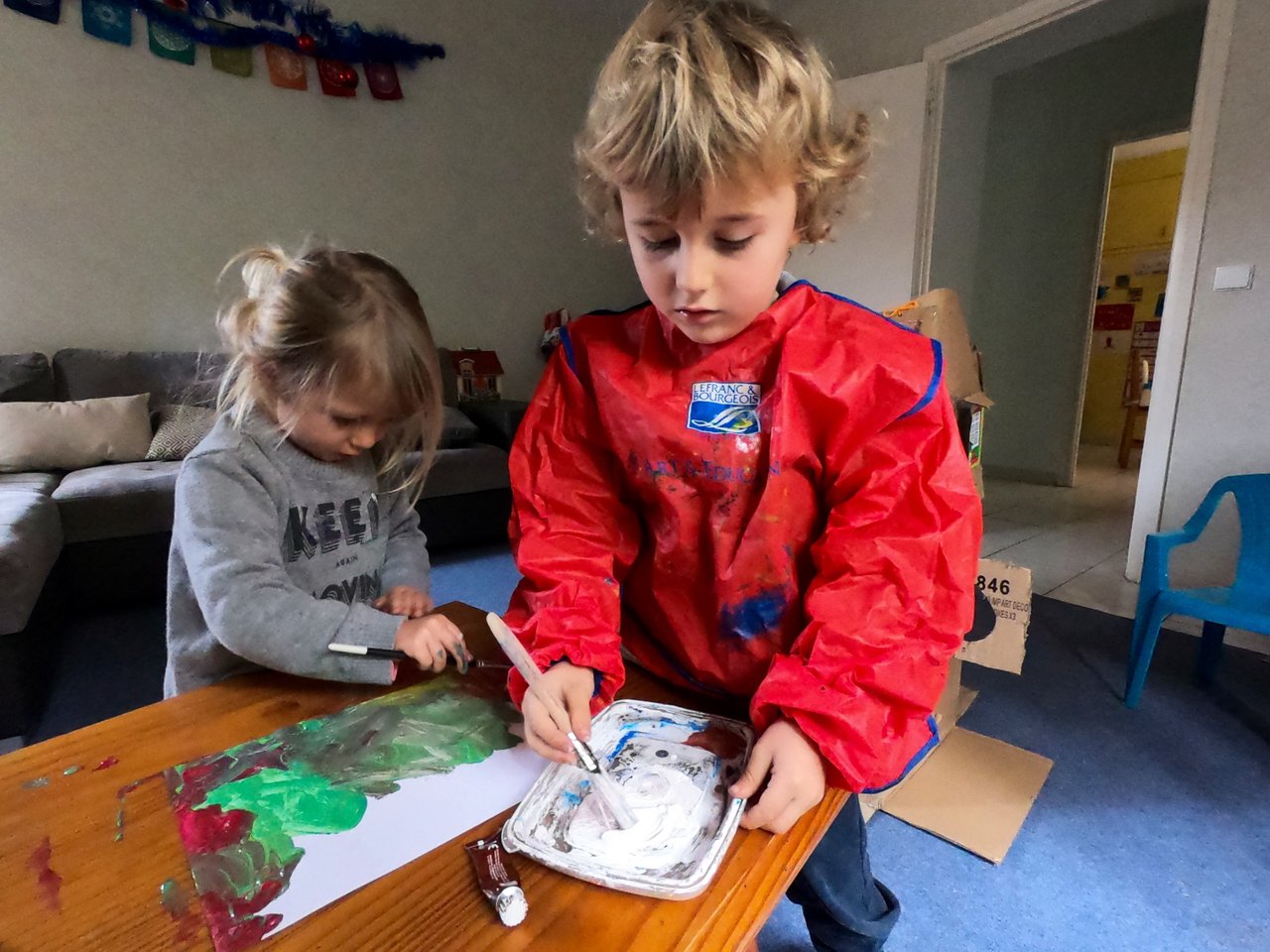 I love watching Luna paint.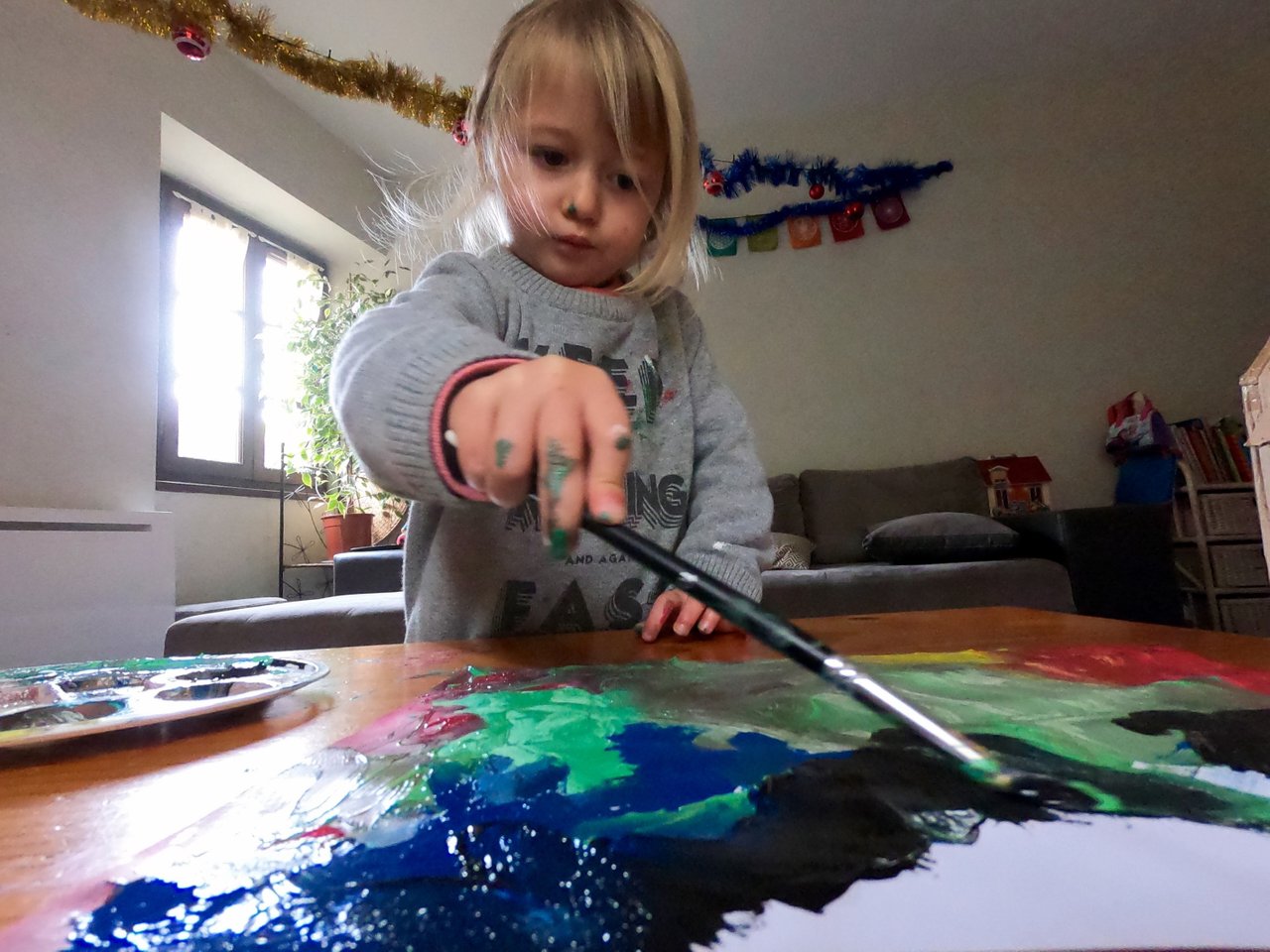 Like Esteban she becomes 100% engaged in what she is doing, with quite a serious look on her face.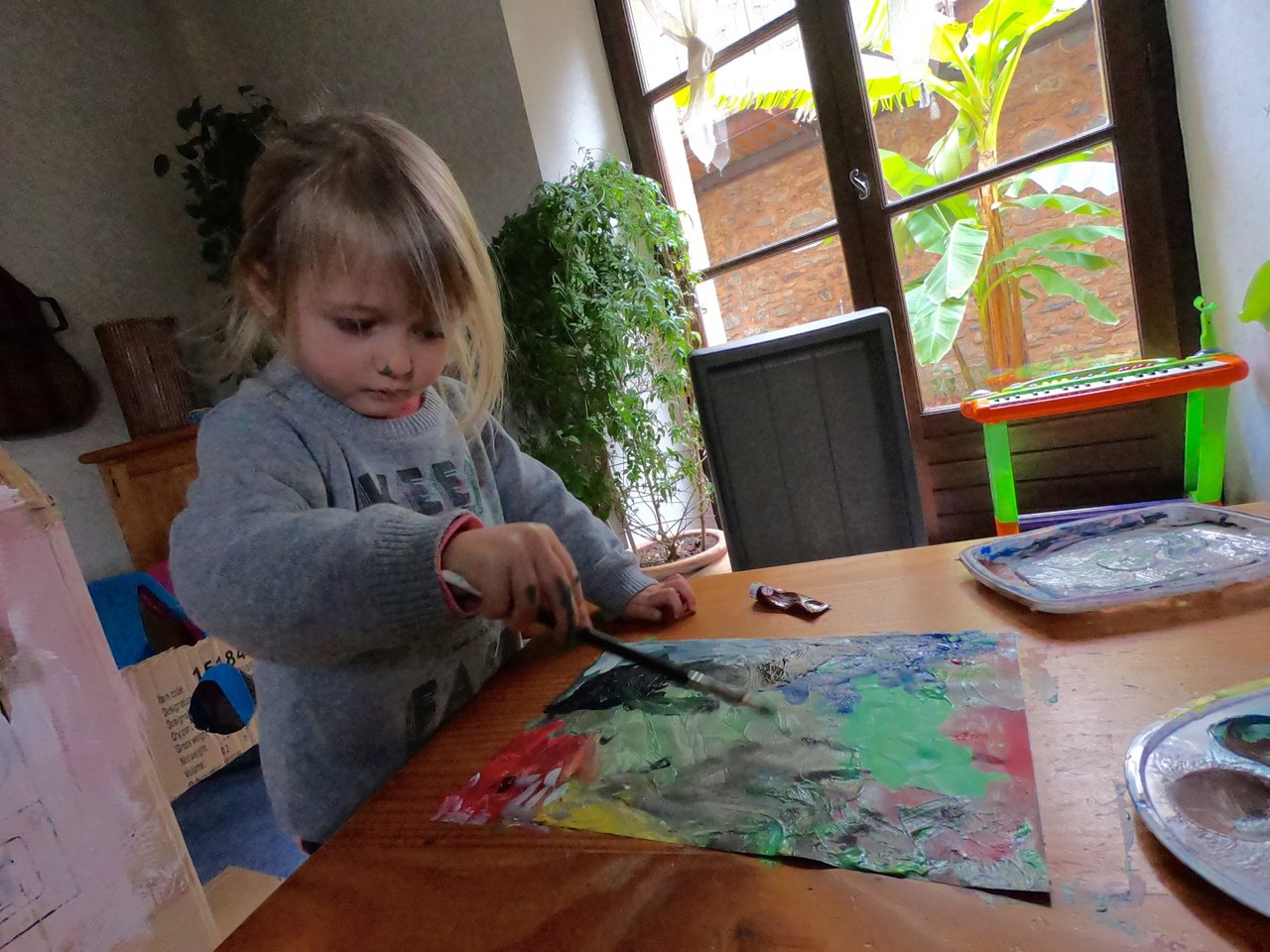 I thought the painting was finished at this stage but as I said she is developing her own unique style and there is no 'wrong way' so I try to keep my guidance to a minimum.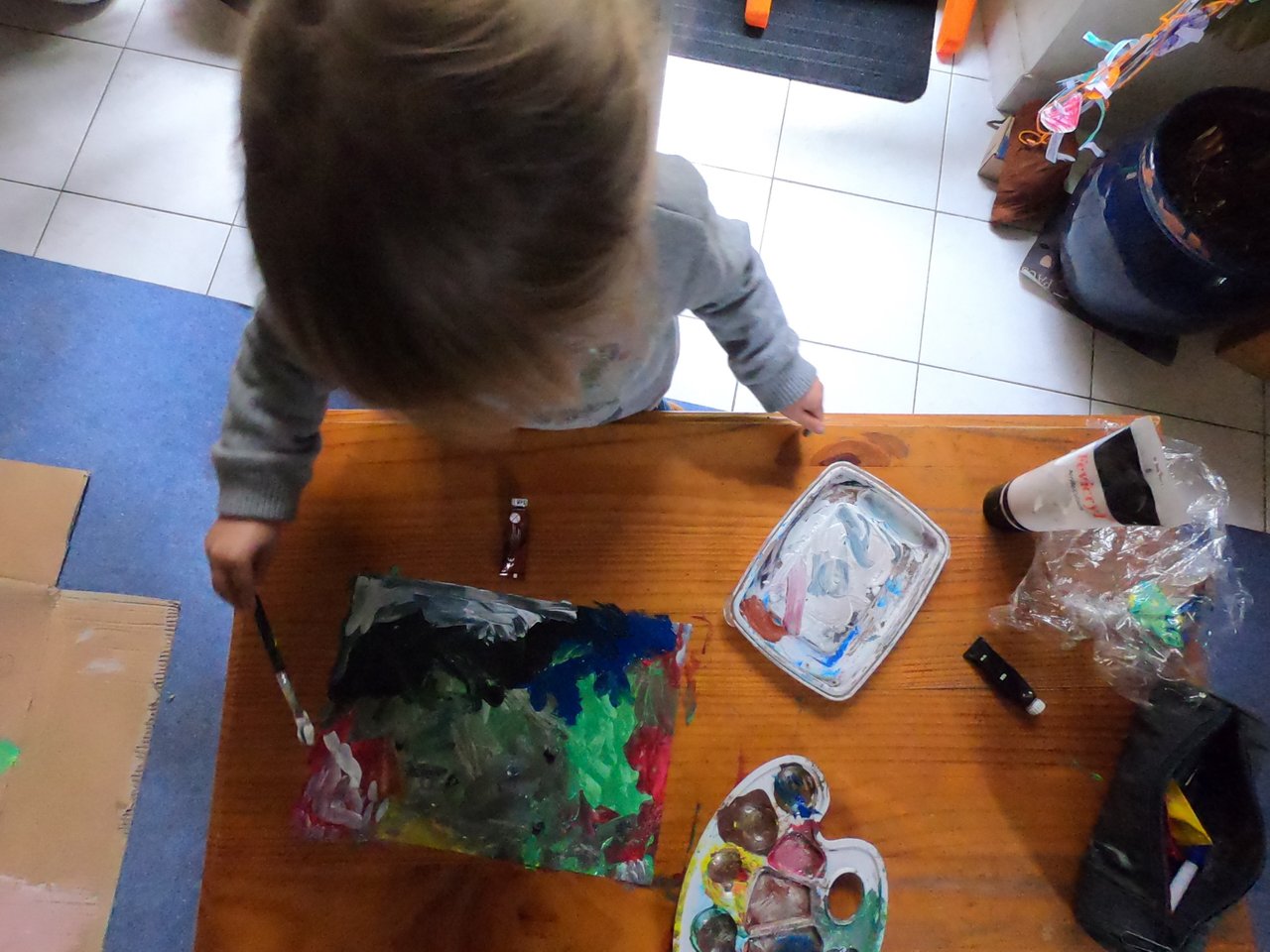 Carefully she folds the paper up.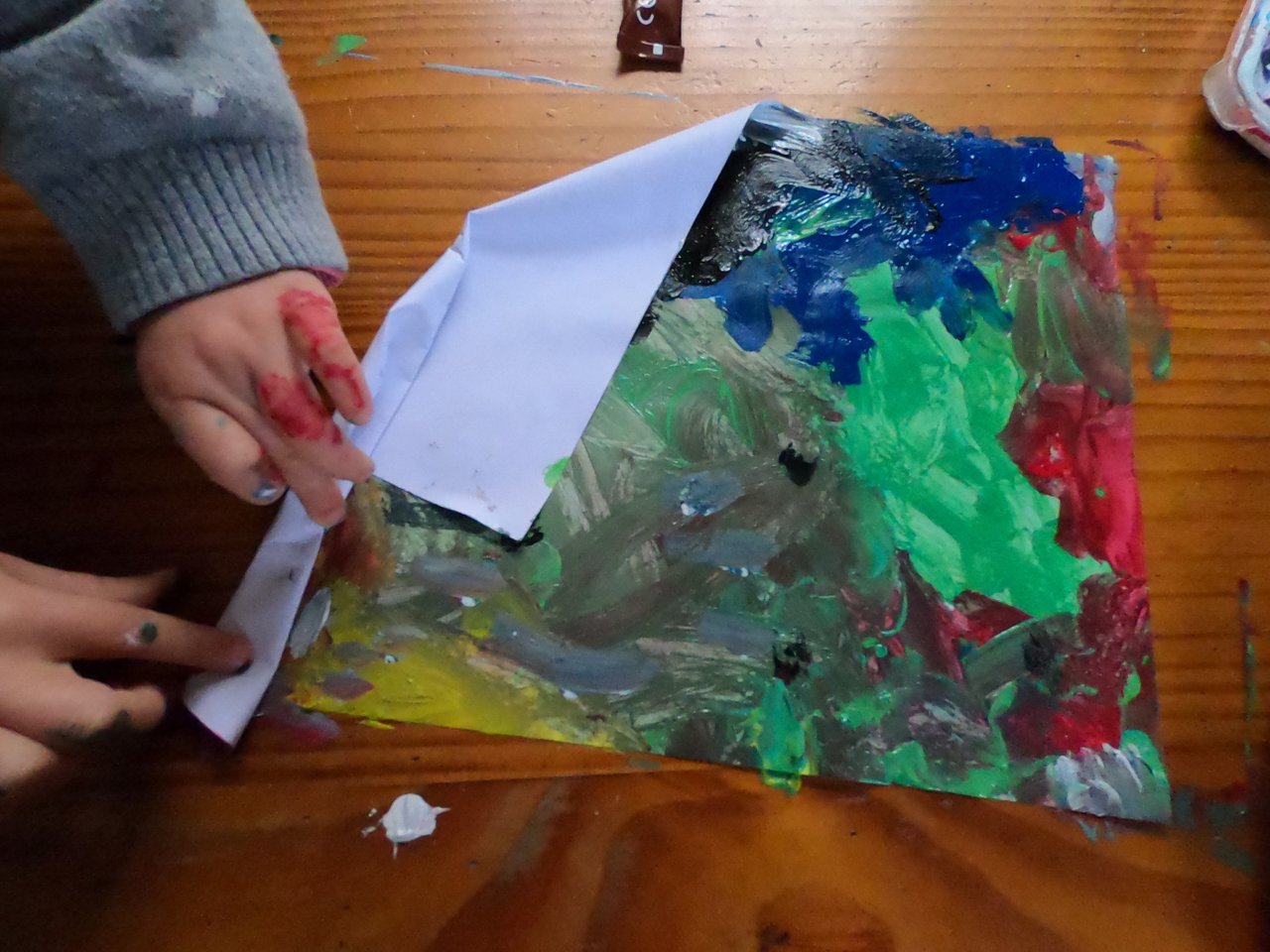 Until it looks like this, at which point she announces Voila!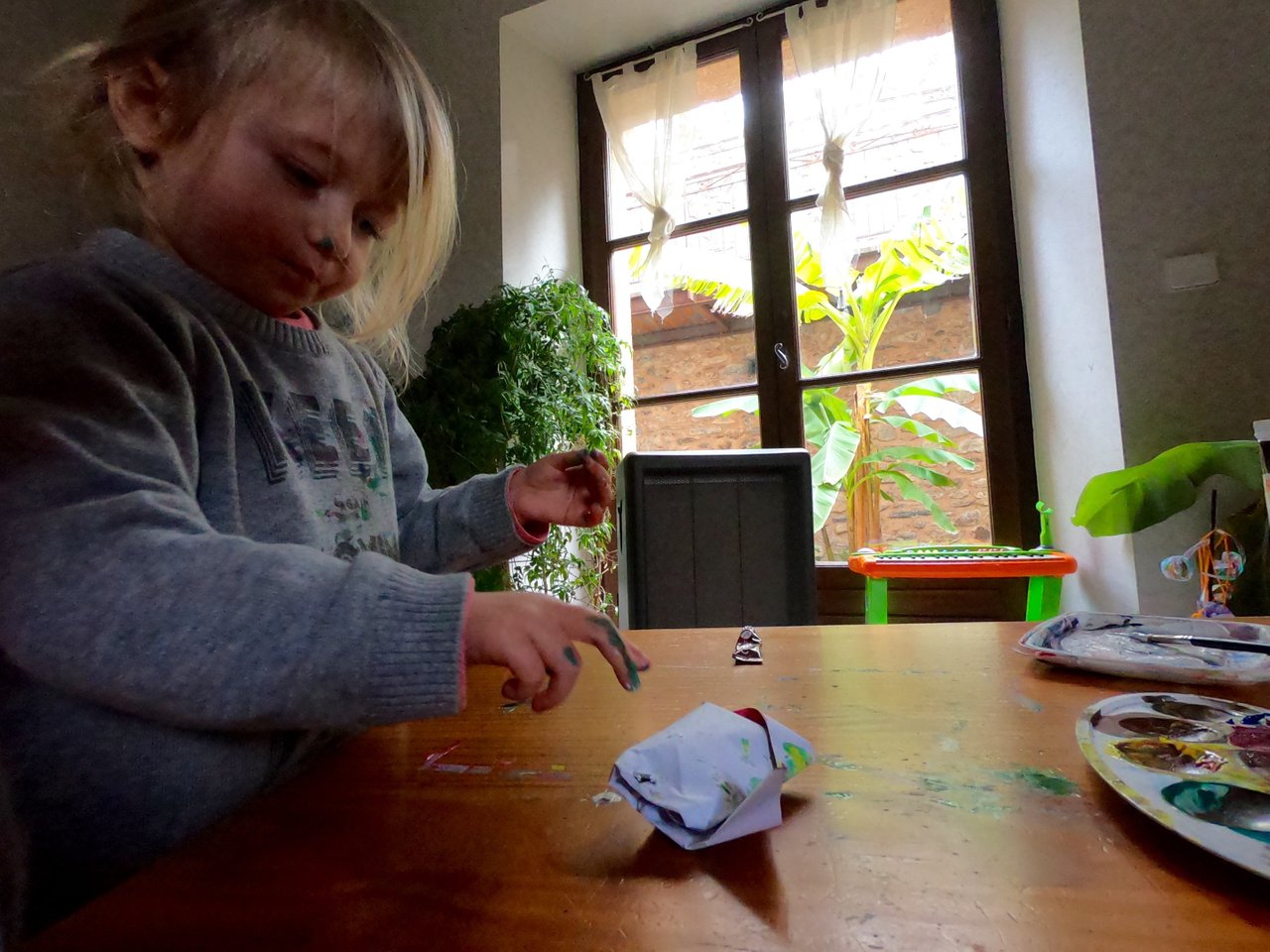 Then she explains in french that I must now open my 'present painting'.
With pleasure!
Looks fantastic to me :)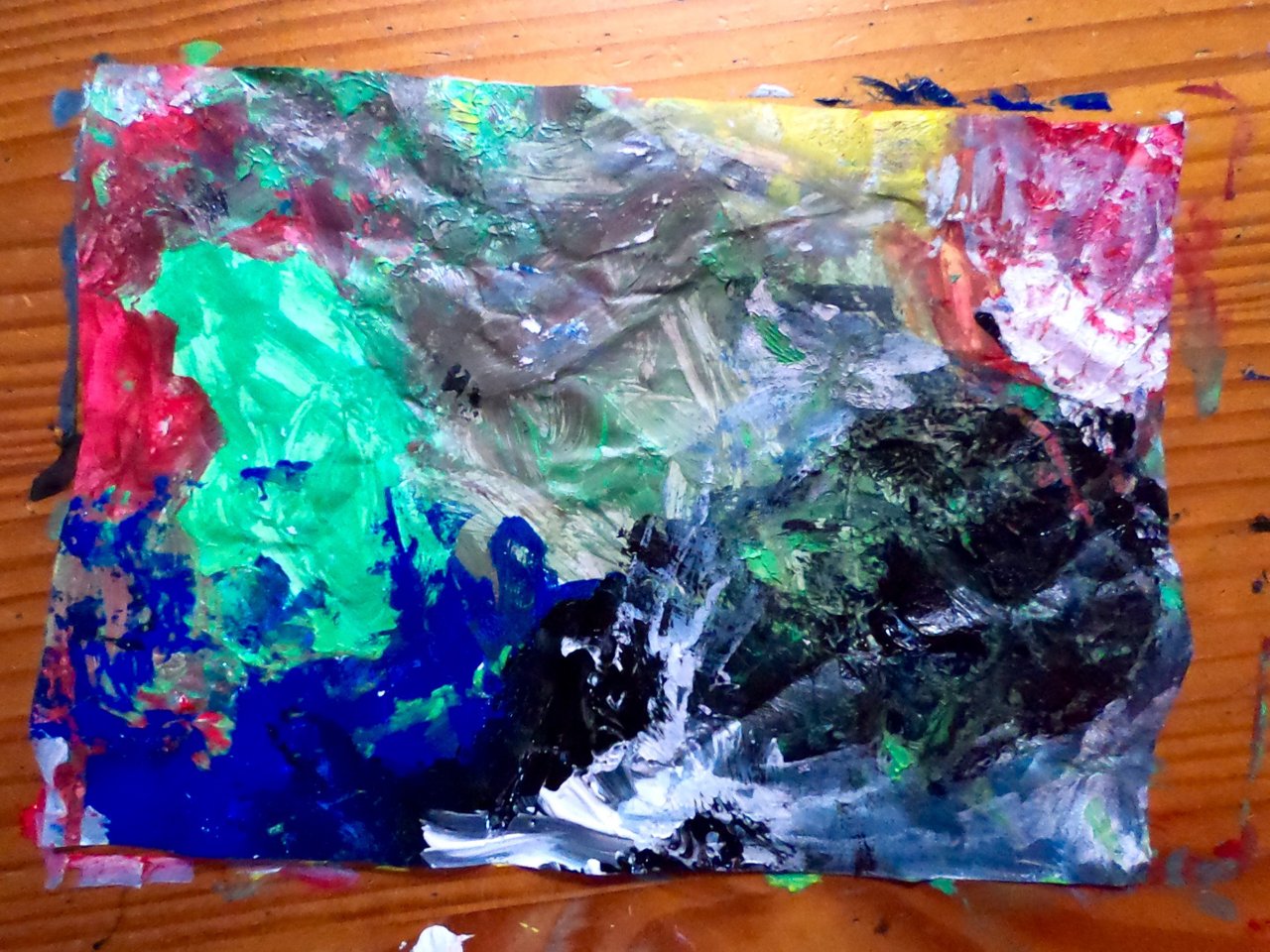 Up on the kitchen door it goes to complete the set of four.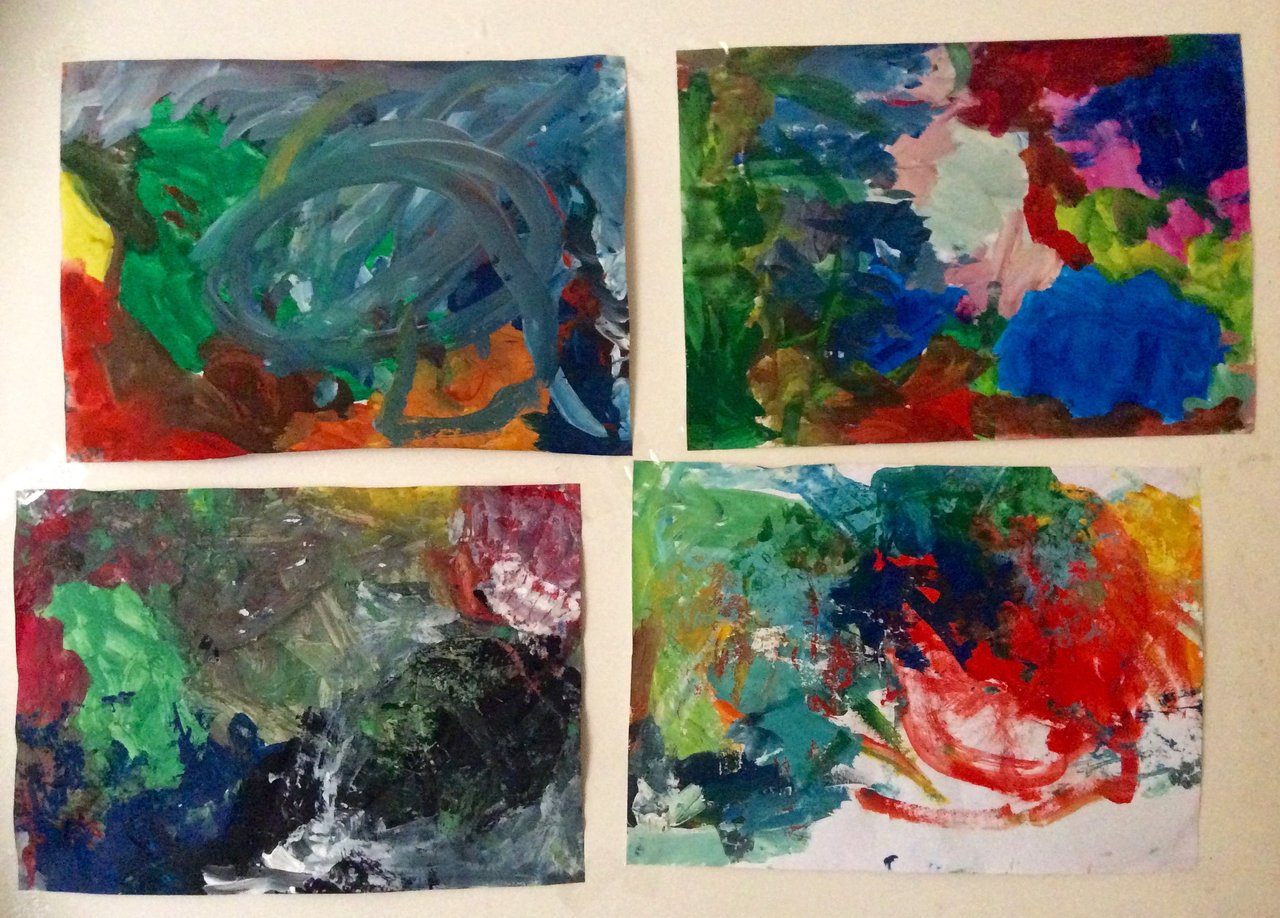 Move over Jackson Pollock, Luna has arrived!
All rewards from this post will be deposited into the kids joint savings account @esteban-luna

More and more I see how it is the example of Sabrina & I which spurs them on, so more and more I sit down along side them to flex my creative muscles with whatever medium they choose for me.
This is a present I made for Esteban with ten little faces to find ;)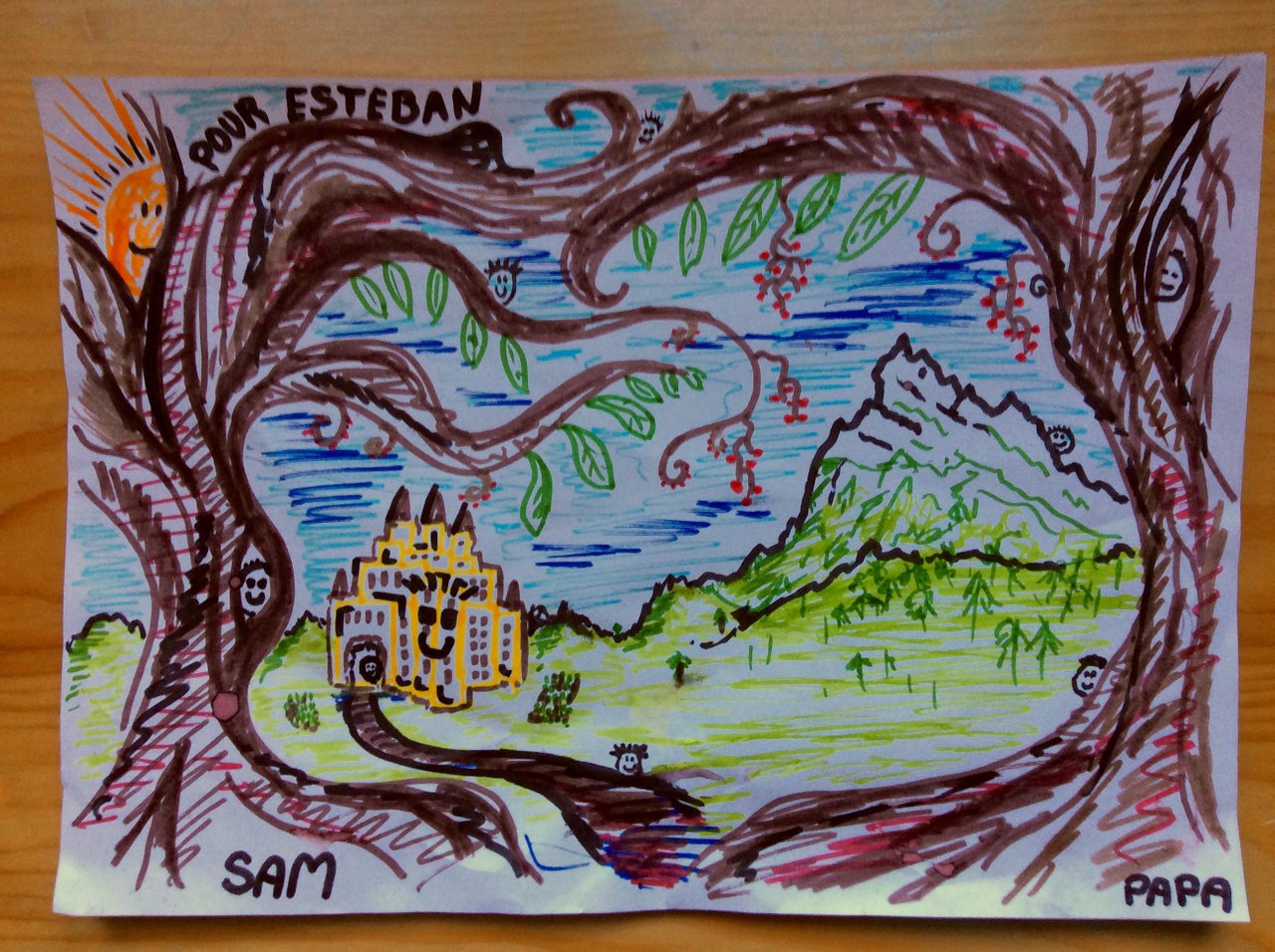 I had forgotten how pleasurable it is to create quickly & instinctively without too much sense of attachment to the final product.
Thank you Esteban & Luna for your lesson here.
Last bits of news
In ten days we depart for the UK to spend Christmas & New Year with my mother. This is going to be MEGA! Lots of fun for all the family in a fairytale house.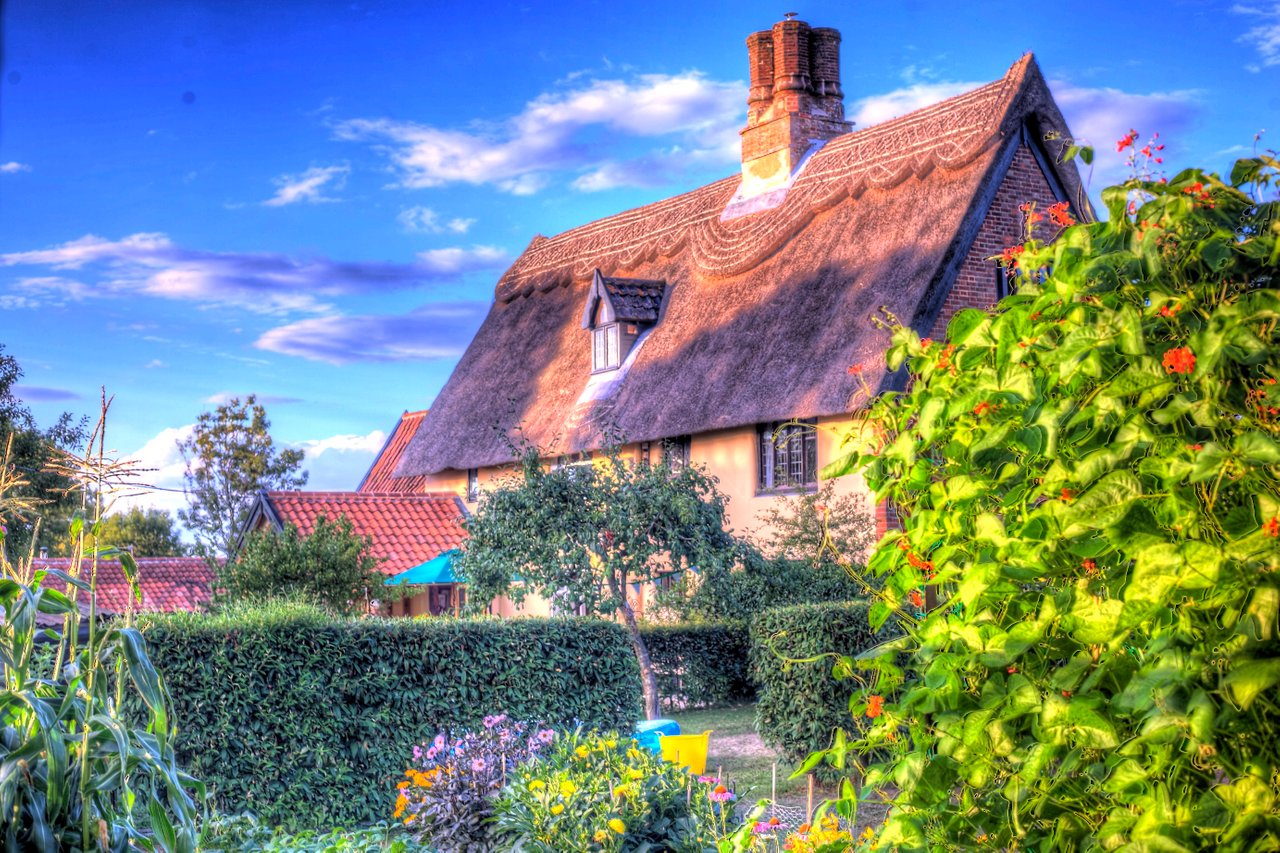 My solar film job is still dragging on. Currently creating 'social media versions' of the main film. Basically these are shorter versions to catch those who have low attention spans.
Can't wait to show you all the final product of my favourite form of art!
It is coming soon...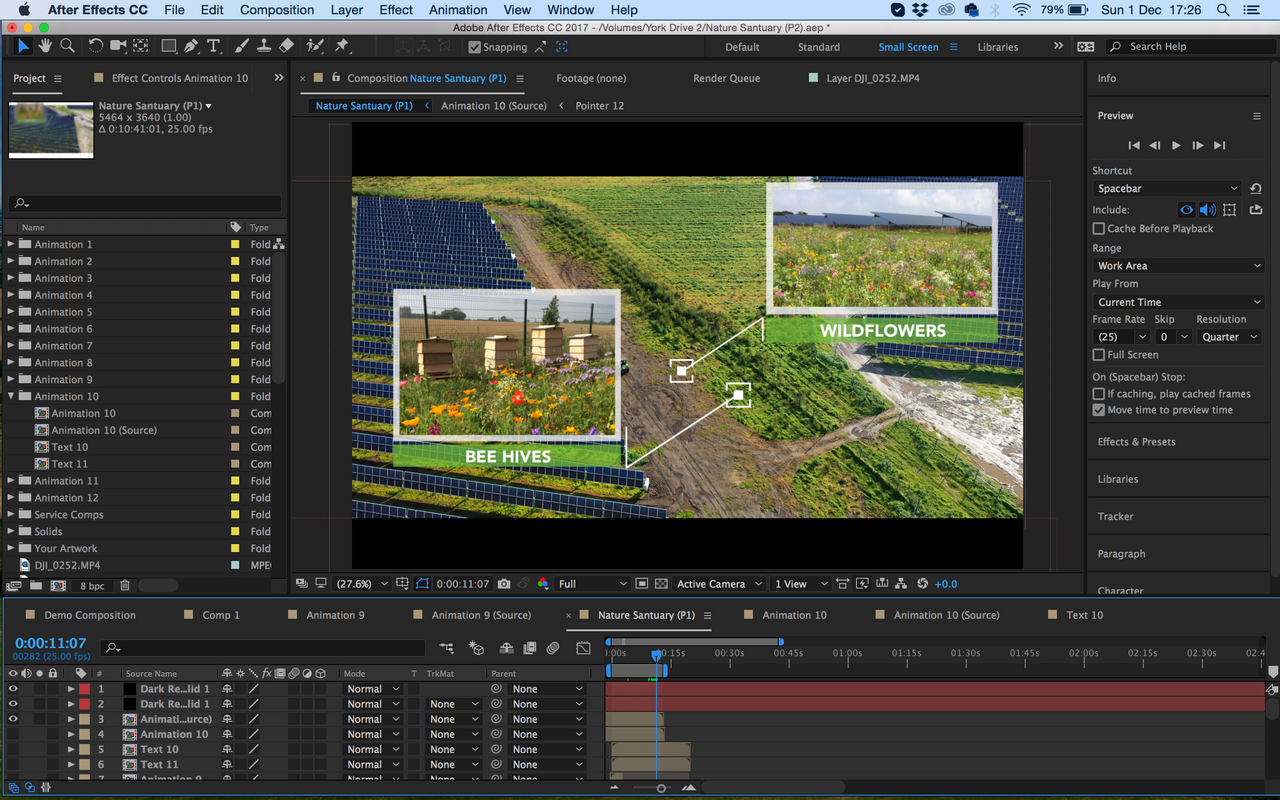 He was a London based filmmaker until he sold everything and set out on a barefoot journey around the world, currently based in the south of France.

He is travelling with his partner & two children and with no bank account he has been living on crypto for over two years.

Sam supports @naturalmedicine because they are seeking to help us in ways which go far beyond money. Please come and join us on Discord

All content created for this account is 100% original (unless otherwise stated), produced by @samstonehill who invites you to use & share freely as you wish.

All non original photo sources can be found by clicking on the image