Hi, gentle reader!
Today I finally had some spare time and decided to devote it mostly entirely to food, documentaries and drawing on Dada.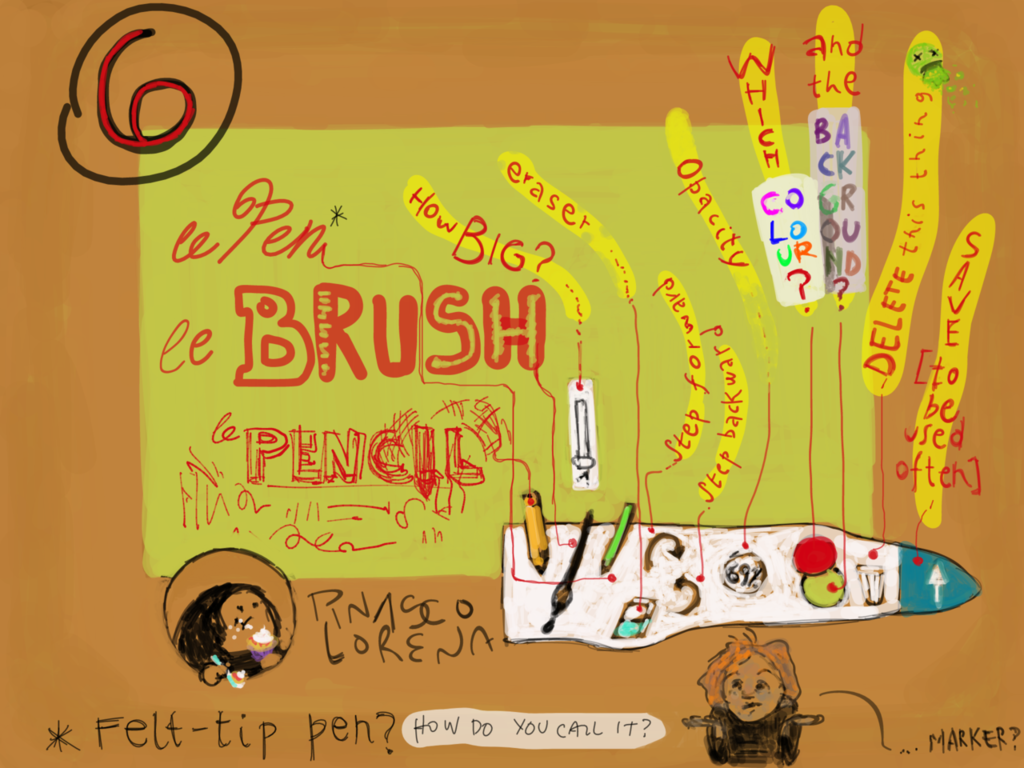 (Dada tutorial)
As I usually do, I was taking a look at the latest visual convos going on, waiting for the brain to relax and give up words in favour of images.
The first dialogue that took my attention was an apparently simple exchange between artists AlexHenry and IsaKost, a rectangular stone-like artifact, smaller in the first drawing and bigger and much detailed in the second.
I love playing with Pareidolia, so I magnified the artifact once more and changed the expressions I was seeing in Isa's stones a little bit.

Then I went for a deep dive and followed a beautiful hint by Otro about a Mucha and Pollock crossover launched by Alex Henry a few days ago, when I was in Prague for a Dada reunion (please find the Reinhard Schmid's article about that enticing experience at the end of this post); my first entry in this convo it's been a canonical homage to the mighty Mucha...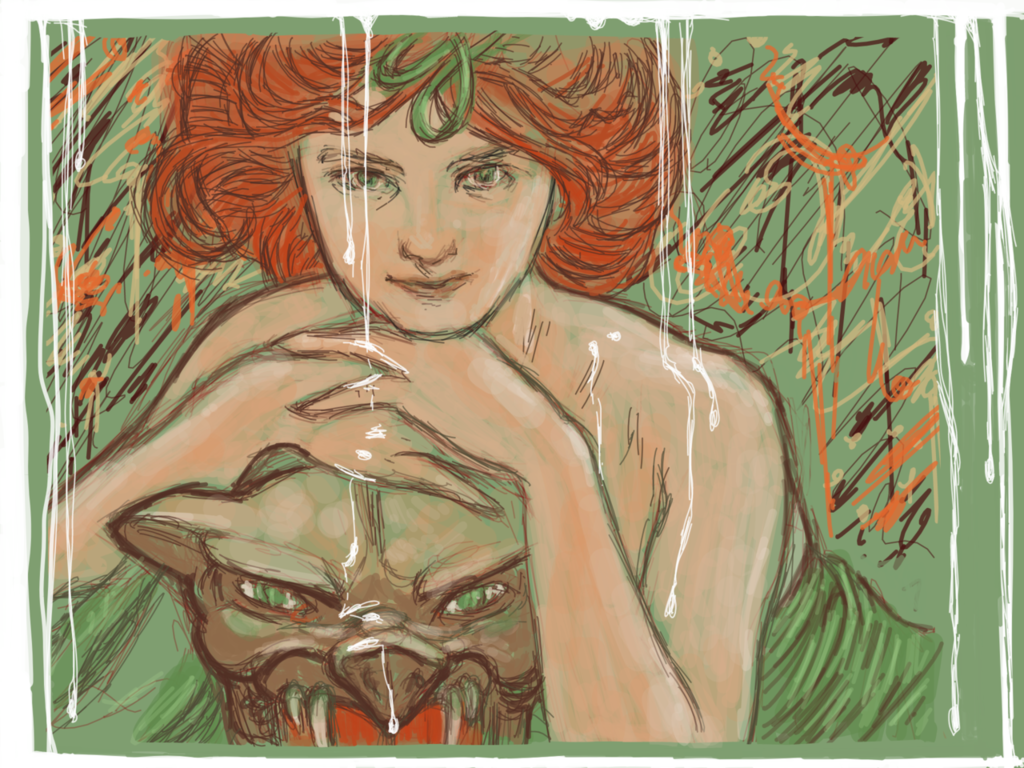 ... with some paint splashes and the background to recall a Pollock's artwork.
I wasn't really happy with the result, so this time I decided to take a different approach, just trying and follow the composition and play with Otro's palette, testing my feelings about Mucha and Prague after my little trip.
After at least two hours of painting and no space for Pollock's reminders, here is it: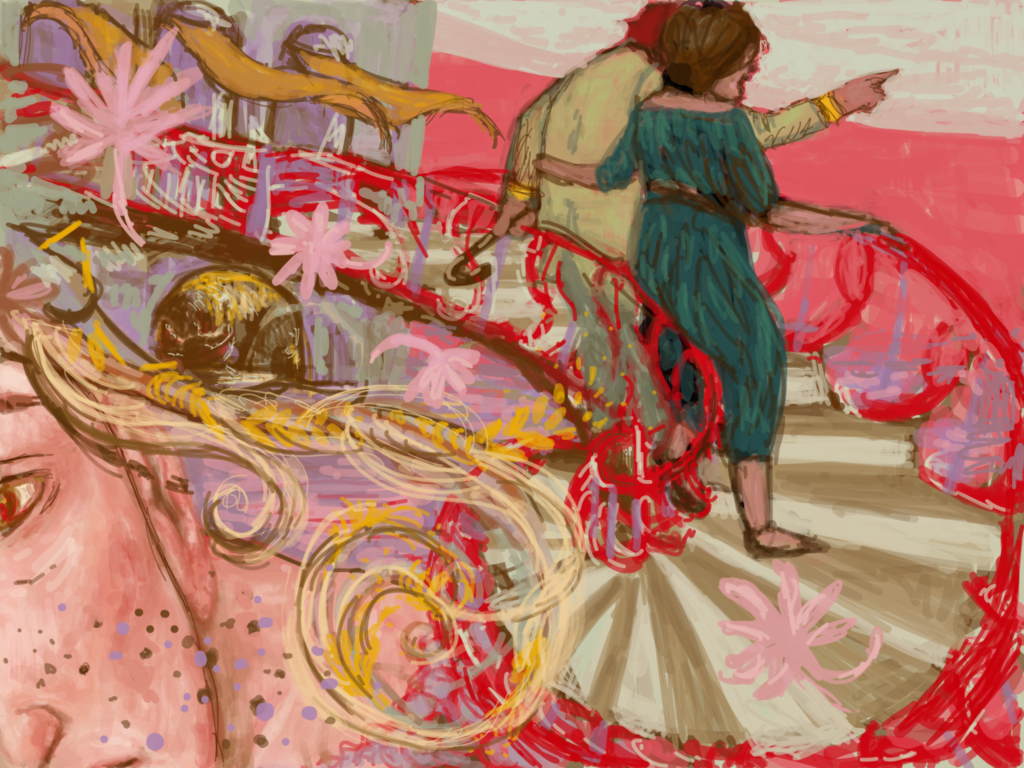 and here's an extract from the conversation, featuring artists Boris Toledo Doorm and Otro:


I don't know why those images came to my mind while thinking about Prague.
I loved the city, despite the incredible amount of tourists. That sort of longing and proud decadence it seems to emanate and the stunning architecture really mesmerised me all the time, so I guess the drawing is kind of a synthesis of the Czech experience.
After a break with a beak...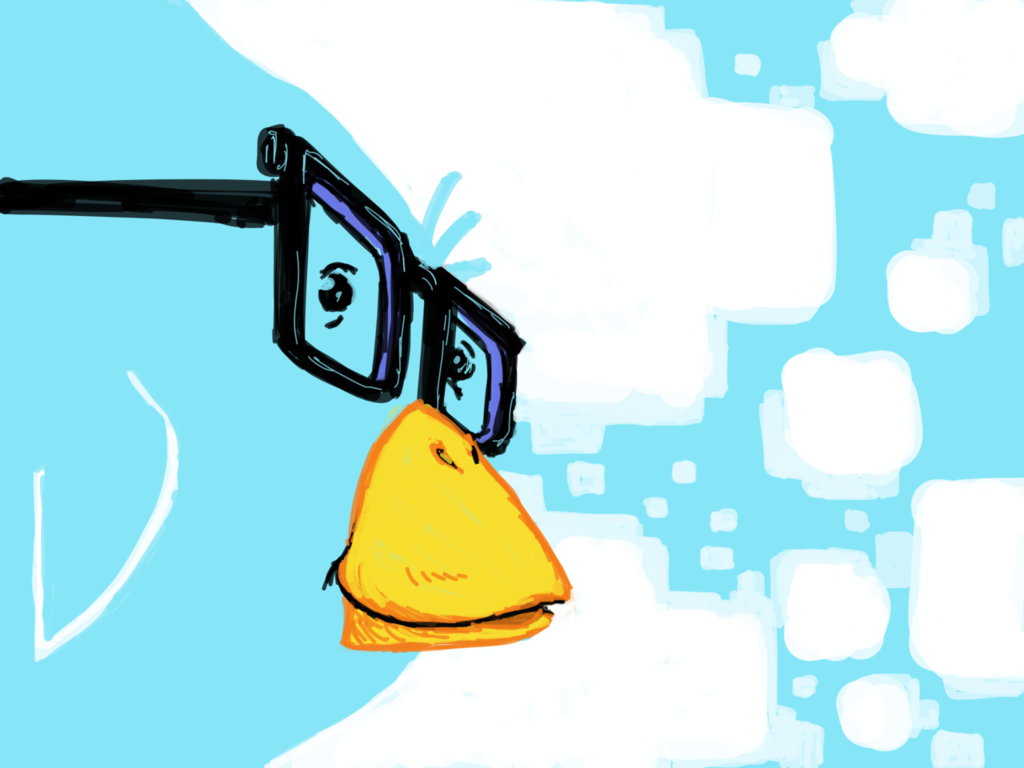 ... I was inspired by the latest add to an eery chat between Boris Z. Simunich and (once again!) Alex Henry: Norelys's blue beauty needed a twin too!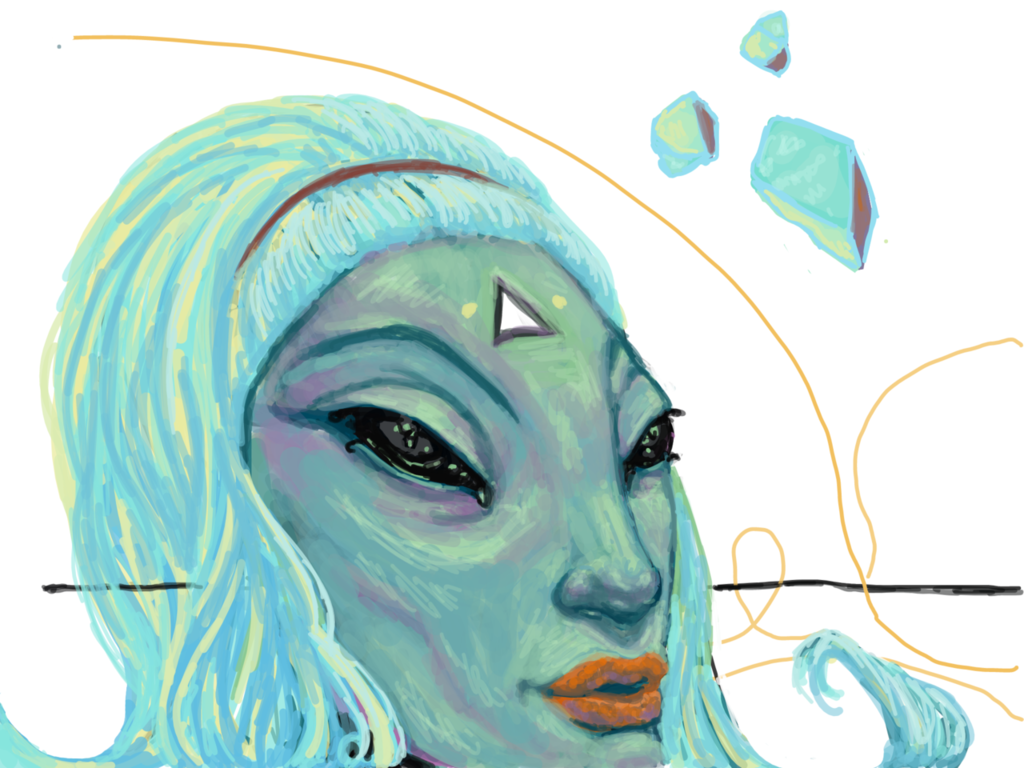 It's been a very interesting drawing session: as per usual, inspiration was everywhere, I felt connected with other human beings and I'd enjoyed myself playing with my fellow artists' palettes and imaginations!
Hugs, and thank you for your time :D
DISCOVER MORE ABOUT THE DADA ARTISTS IN THIS POST:
Pinasco Lorena
https://dada.nyc/portraits?pl=2UXOUwy74ZnPUqjZ7ntA1A#2UXOUwy74ZnPUqjZ7ntA1A
Alex Henry
https://dada.nyc/portraits?pl=zeAJT3kVNOSKQBzLgbthZg#zeAJT3kVNOSKQBzLgbthZg
Isa Kost
https://dada.nyc/portraits?pl=koi9-lJ8JV3jes9AOSGn4w#koi9-lJ8JV3jes9AOSGn4w
Boris Z. Simunich
https://dada.nyc/portraits?pl=nODn6gtHXziMCjasCYFaQg#nODn6gtHXziMCjasCYFaQg
Otro
https://dada.nyc/portraits?pl=_cJ7Ek0VYDBRB1uKpv7VDw#_cJ7Ek0VYDBRB1uKpv7VDw
Boris Toledo Doorm
https://dada.nyc/portraits?pl=creadoorm#creadoorm
Norelys Hernández
https://dada.nyc/portraits?pl=zame_xnu9nf4oNSDjiPMAw#zame_xnu9nf4oNSDjiPMAw
SEE THE WHOLE VISUAL CONVOS IN THIS POST (and feel free to reply!):
Dada Tutorial
https://dada.nyc/community?welcome=true&activity=92921#activity/92921
Stones and faces
https://dada.nyc/community?welcome=true&activity=103850#activity/103850
Mucha and Pollock
https://dada.nyc/community?welcome=true&activity=103587#activity/103587
Blue bird with glasses
https://dada.nyc/community?welcome=true&activity=103797#activity/103797
Interstellar Twins
https://dada.nyc/community?welcome=true&activity=100310#activity/100310
IN PRAGUE WITH DADA, by Reinhard Schmid
https://steemit.com/art/@reinhard-schmid/in-prague-with-dada-supercharged-for-visual-conversation
Interstellar Twins, the Work in Progress on DTube
https://d.tube/#!/v/serste/z1gbhgss