Hello fellow Steemians, today I would like to talk about a painting entitled 'Vanity' by a nineteenth century artist named Frank Cadogan Cowper. Initially, I tried to make a sketch of it but something just seemed off. In my sketch, she was missing something and I couldn't figure out what it was.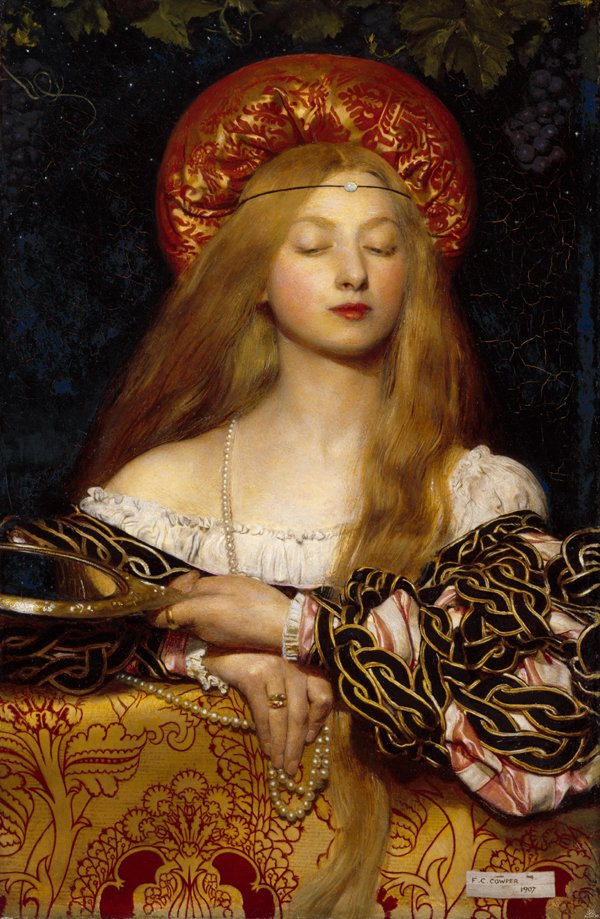 I was drawn to the painting because of the seeming beauty of the woman. I tried to capture the beauty but couldn't. I kept at it , one failed sketch after another. Then through repeated tries I began to understand the meaning of the piece.
My failures lied in the fact that there were several subtle clues in the painting that I was not seeing. Firstly, a key piece of the painting was the hand mirror which the woman held in her hand. She was subtly looking at it while her face was just a tiny bit face towards the north-eastern direction. It is such a tiny little detail but made so much of a difference because it gave her a kind of stand-offish look. Secondly, her mouth had this kind of a smirk showing that she knew how beautiful she looked upon seeing her reflection in the mirror.
These details were so subtly hidden in the painting and only became known upon close inspection. And upon applying this new found knowledge I was able to create a sketch with a hint of likeness to the painting.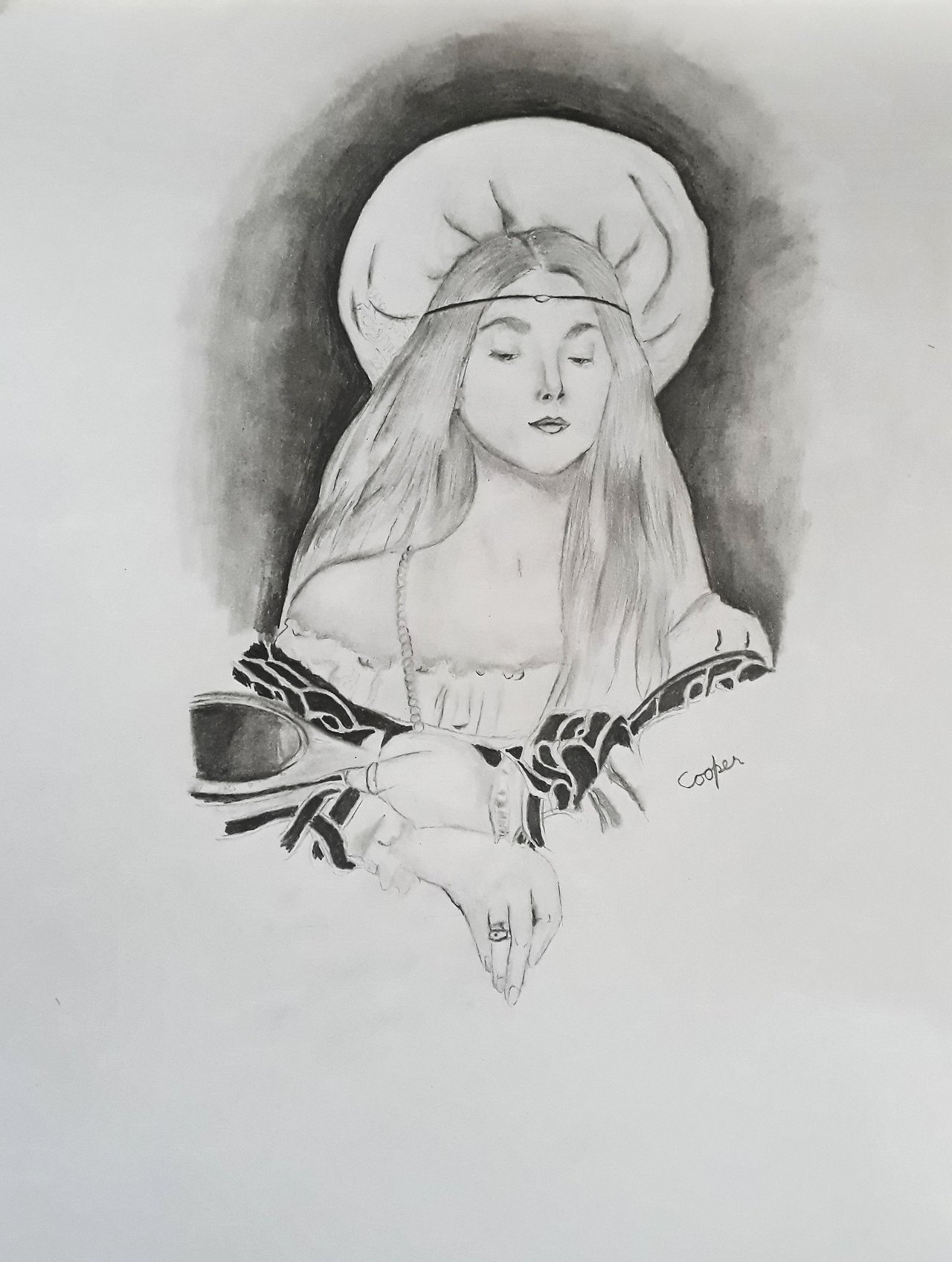 This served as an important lesson to me because it showed that little nuances had such a profound impact on the overall depth of a visual stimulus. I came to understand the meaning behind the name of the piece. Now, with this new found knowledge I can move forward with a better understanding of the essence of what makes an art piece pull your gaze towards it.
So, with that my post comes to an end and hopefully my sketch did justice to such a wonderful work of art. The painting is truly so beautiful from the details on the head piece to the embroidery. I do hope you enjoyed reading through it and I do apologise if it is a bit too lengthy.