Hey Guys! I just wanted to quickly show you this old car sign that I made for my dad for Father's Day. I found the idea on pinterest and I will link the original DIY post below. I made it on a large stretched canvas (24" x 30") and sanded it down and such to make it look old and worn out. I made a stencil of the picture and it is all spray painted. It looks pretty cool hanging on the wall of the garage!
 I'm going to be making another one with a different picture pretty soon so when I do I will make a video of it so that you guys can see the process in action. Now that I have made one I know some of the things that I would do differently. Has anyone else made something similar to this? Do you have any other methods of getting similar results? It looks cool but it is quite a cumbersome project!
Let me know what you think!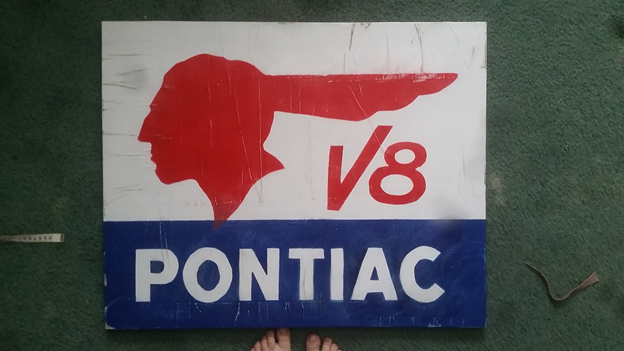 Original Post!  
http://www.lilblueboo.com/2010/06/vintage-sign-using-canvas-tutorial.html