Hey @dandays, as awesome as that street art is, they seem to be taking it to a 'whole new level' over here.
Check this out...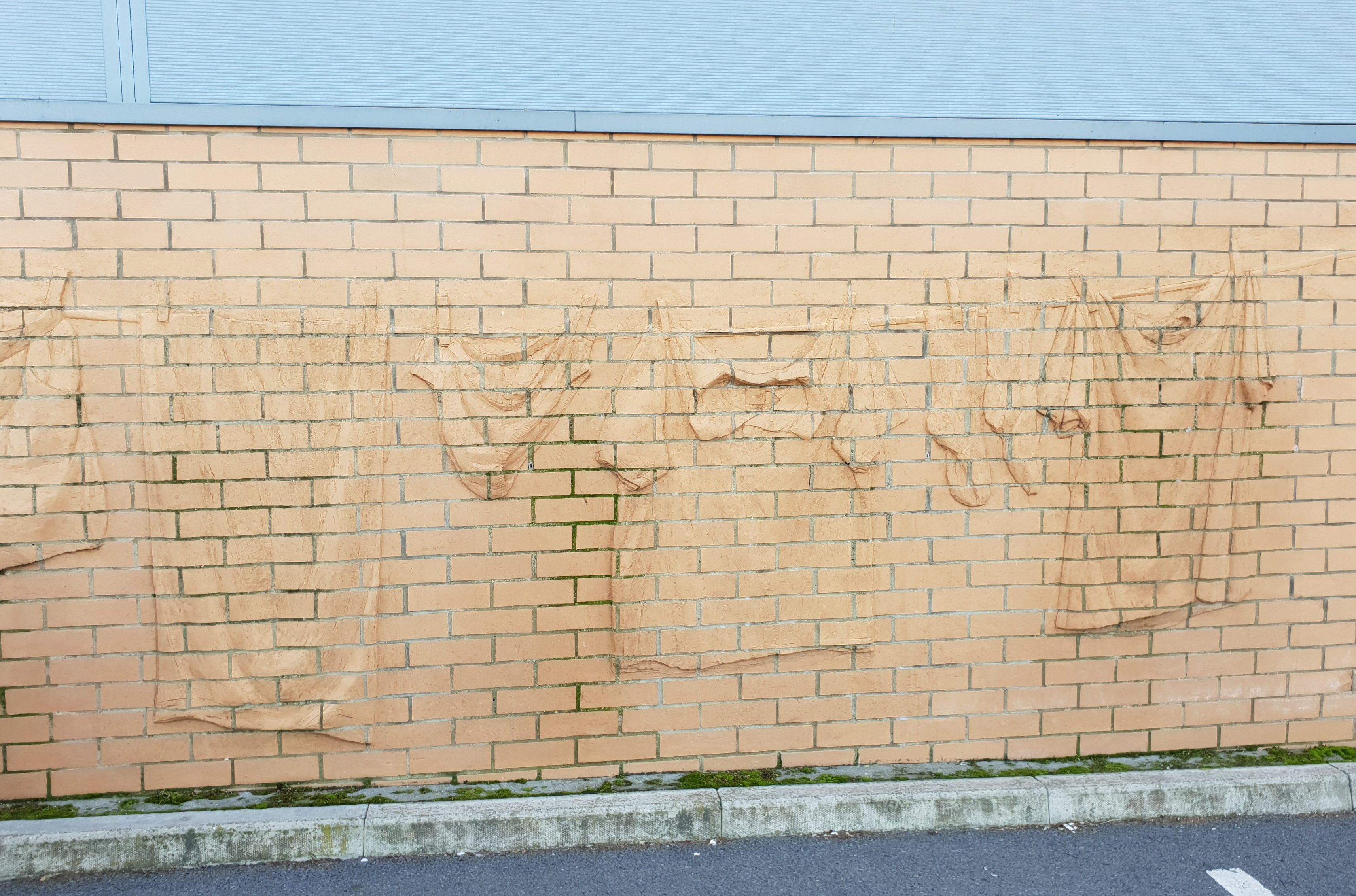 See what I'm getting at?
You might need to zoom in!
Here it is from a couple more angles...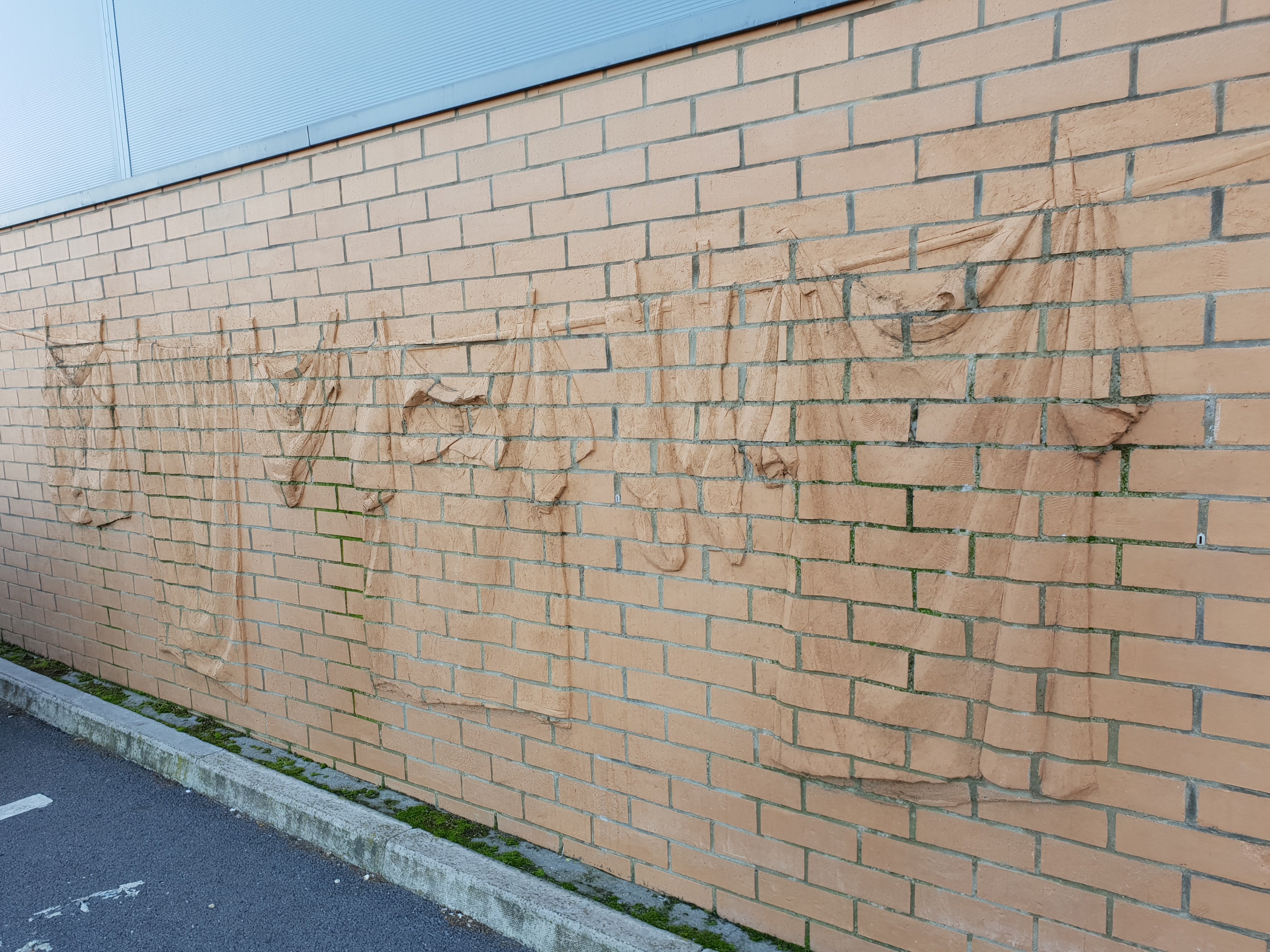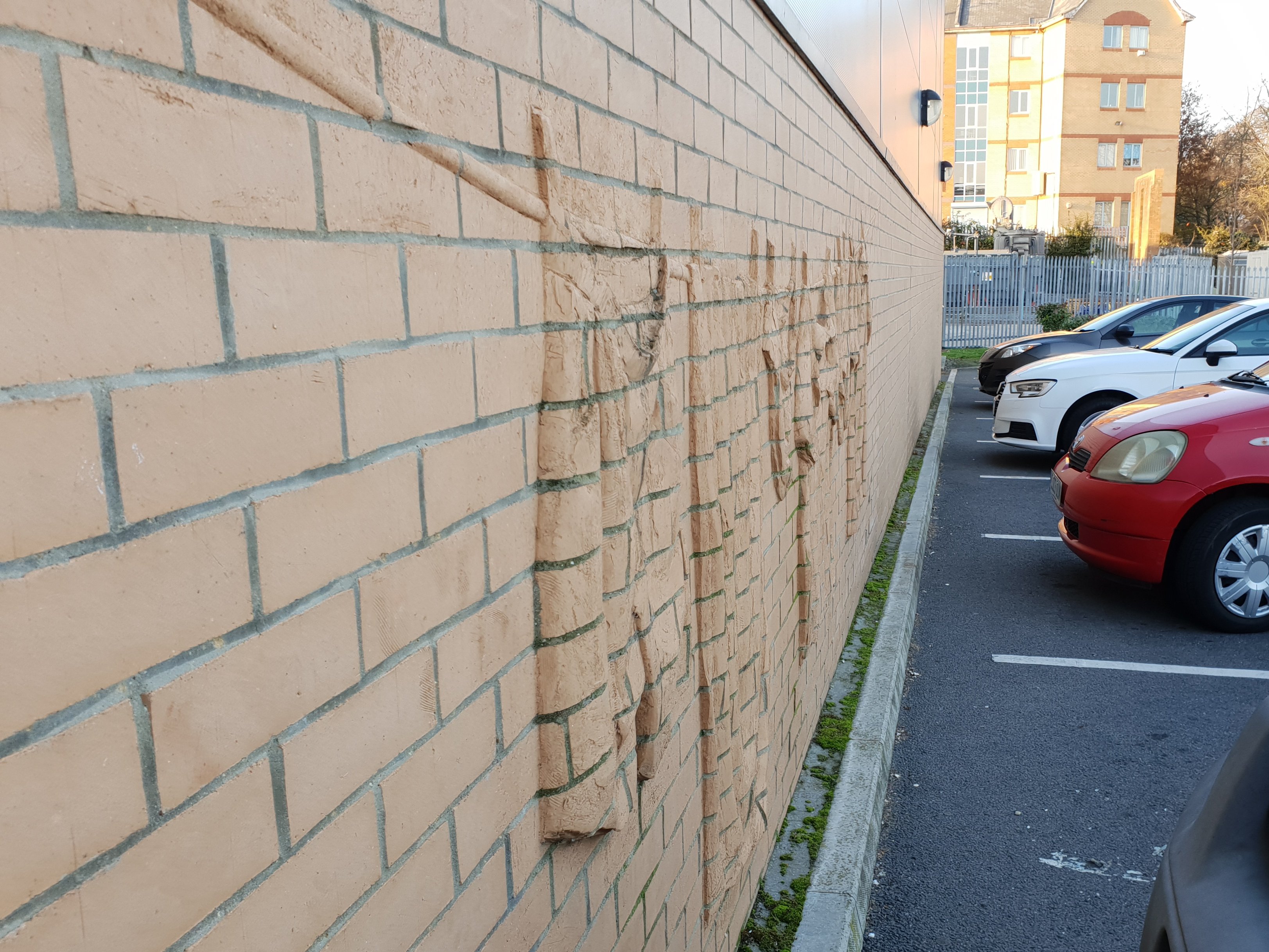 I don't have a clue why they picked that topic. The store this is on the side of doesn't specialise in laundry, so that's a bit odd.
I must have been to this store a hundred times and never noticed this piece of art, but I do usually park around the other side. And although it doesn't stand out at a distance as well as painted street art, I thought it was a pretty cool concept.
It appears to be some sort of appropriately coloured clay, added to the surface of the brickwork.
Man, I can't get over that though, why laundry!?!
Oh well... if I ever find out, I'll let you know.
Until next time - Stay safe
~ Sivehead