Hello my dear Steemians
Being a sculptor that works mainly with natural clay and ceramics, I enjoy the "fluidity" of the matter as I sculpt it but I take the pains of its "rigidness" when I bake it in the kiln.
It takes weeks for me to finish a sculpture, because as clay dries it deforms and I need to wet it and adjust it day by day. I need to make sure that there is no air trapped in it. One single tiny bubble under high temperature it will cause the sculpture to explode. Weeks of work down the drain.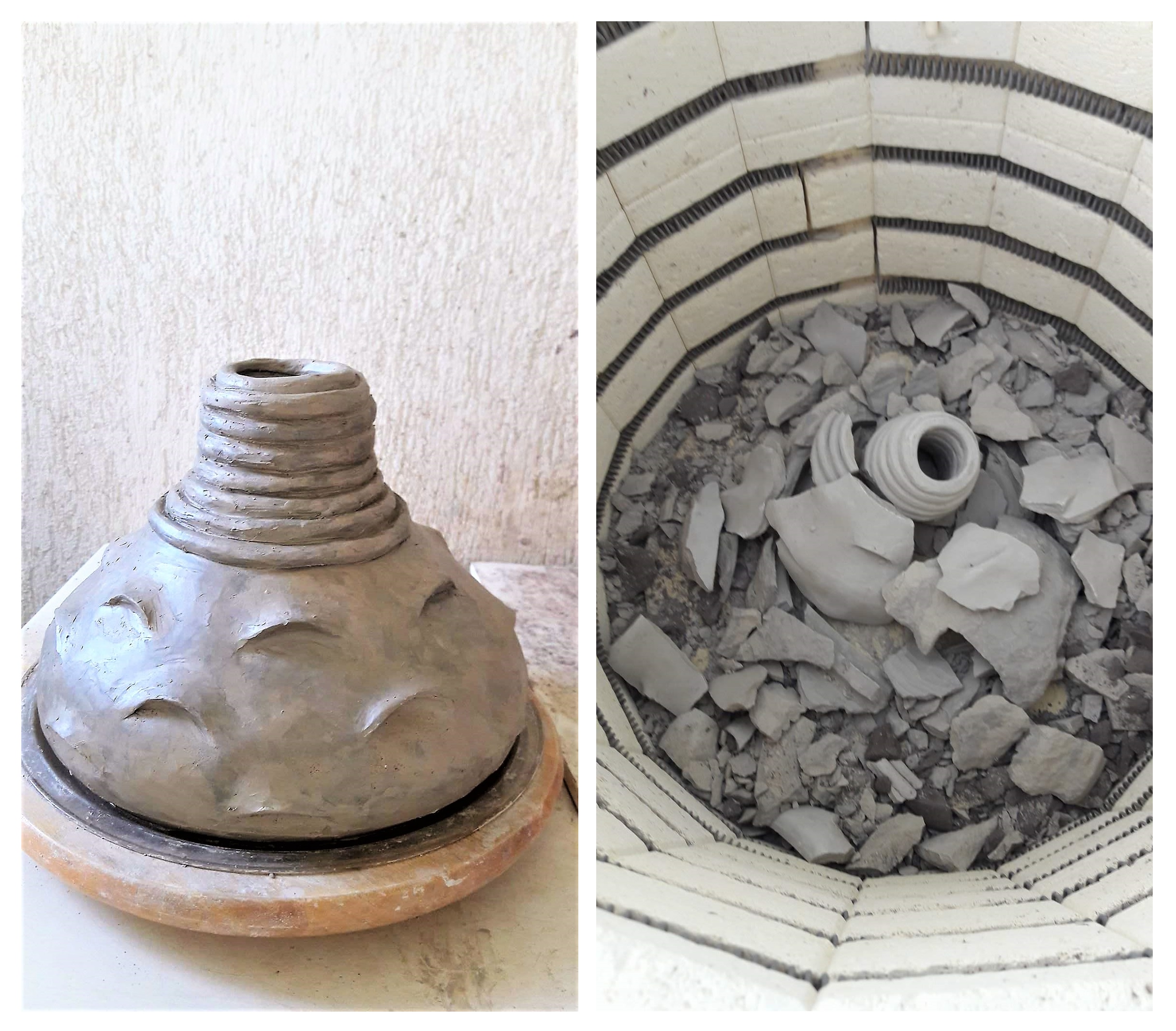 A client of mine ordered a ceramic sculpture that would resemble an ancient pot but at the same time be a modern one for her office. She is a doctor in Naxos, so something like that would very much match the décor. Neither I or her wanted to use the ceramic color clay so I suggested off-white.
I worked long on the pot because clay was heavy distorting my original design. When I had finally reached the result I wished for I let it dry out for a few weeks and then I placed in the kiln. Unfortunately...
Boom!!!
ashes to ashes, dust to dust
I often cry when this happens. It's like if I am losing my "children". Fortunately that doesn't happen when it's an order!