Dear Steemians,
I apologize for this post because it isn't the most cheerful image for you to see on a Sunday night...
But it is real love
This photo was taken three weeks ago when my beloved man suffered a stroke as a side effect of a medicine. In a few hours our life as we knew it got destroyed and there we were on the side of his bed right before he got into the ER.
In this photo my daughter @mariandavp is holding her father's hand, and he doesn't let it go.
We hurt everytime we look at this photo, but we think it is a message to all about love, family and devotion. A tribute to the cruelty of life and the healing effect of devotion.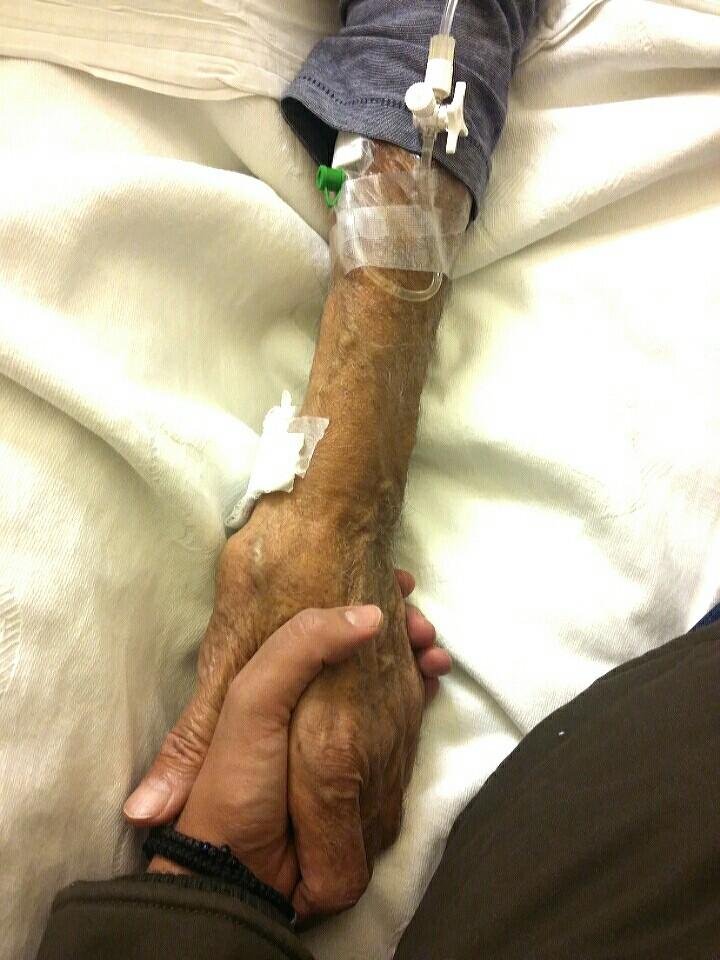 Don't let go of the hand you love