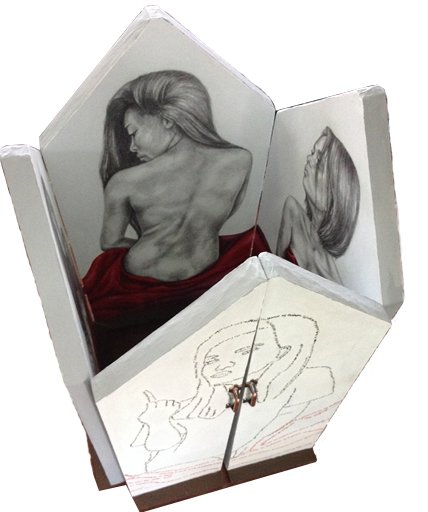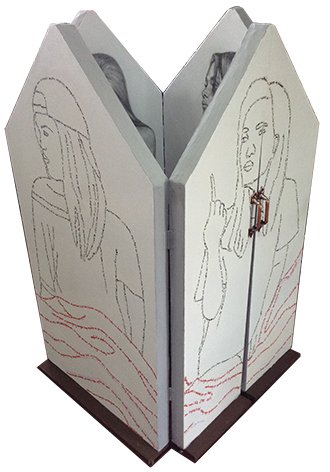 An Anonymous Account of "Buntog" in Davao City
Inter-Media (oil on canvas, pen & ink, and pencil on canvas) 2017 work
First of all, the number one key on making a good artwork is research, Research comprises "creative and systematic work undertaken to increase the stock of knowledge, including knowledge of humans, culture and society, and the use of this stock of knowledge to devise new applications."
And so this artwork shows a written stories of the real researched story of the person, then transformed into an artwork, that you can tell that your artwork is not just an artwork but can tell stories and reflected to real situation of different individual.....
Soooo. for this I would like to share my thesis concept and conceptual artwork in titled
"An Anonymous Accounts of Prostitution in Davao City "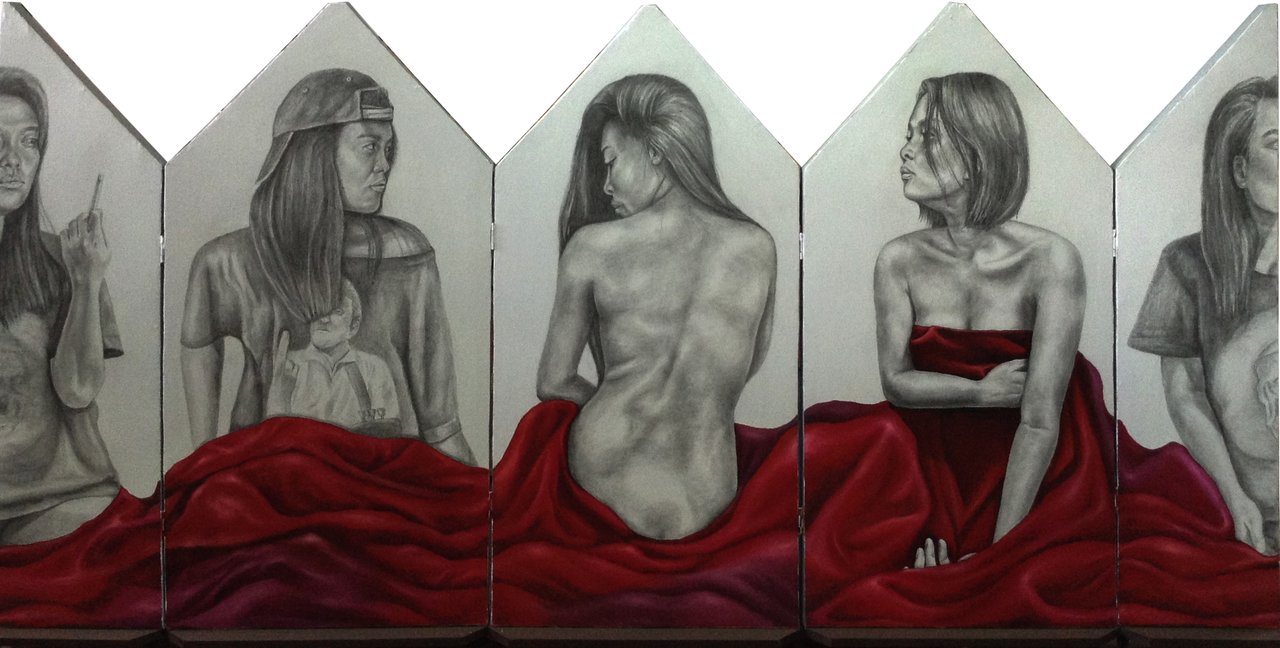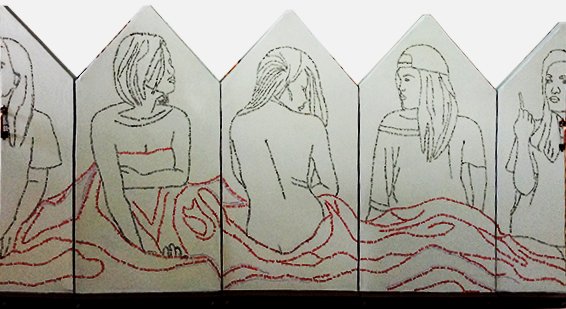 "Buntog"/ "Bontog" (Visayan Language) is a local term that literally means a bird that skips from one nest to another. "Buntog" are said to be adolescent children who are involved in sexual intercourse as a form of commerce, or a means of survival. They engage in sexual relations with their underage partner, friends, gang members, or strangers. They are occasionally caught by family members or friends having sex. Sexual encounters may occur inside motels, inns, schools, abandoned areas, taxi cabs and in other public places. Based on the research, buntogs, or street children are not exclusive to Davao City. Though the word buntog is a local term, it is a worldwide crisis and their numbers are increasing. The buntog can be classified into three categories: Flirty type, Boyfriend type, and the Gang type. A variety of factors may cause adolescent children to participate in unlawful activities such as sex trade, gambling, theft, gang war and drug trafficking (Tambayan, 2016). The study examined the social and cultural factors of minors involved in prostitution. This research is meant to inform the public of the reasons why certain people choose to, or are forced to enter into these tragic situations. Their situations will be documented in this study and then artistically represented in visual form. The purpose of the study is to assist parents with information and knowledge so they are able to raise their children to make intelligent, informed decisions so they have a good life.
work details: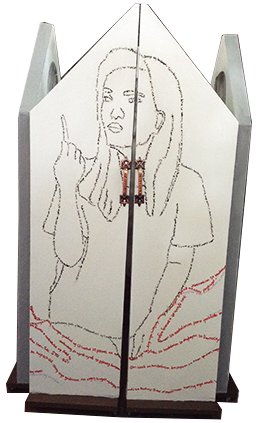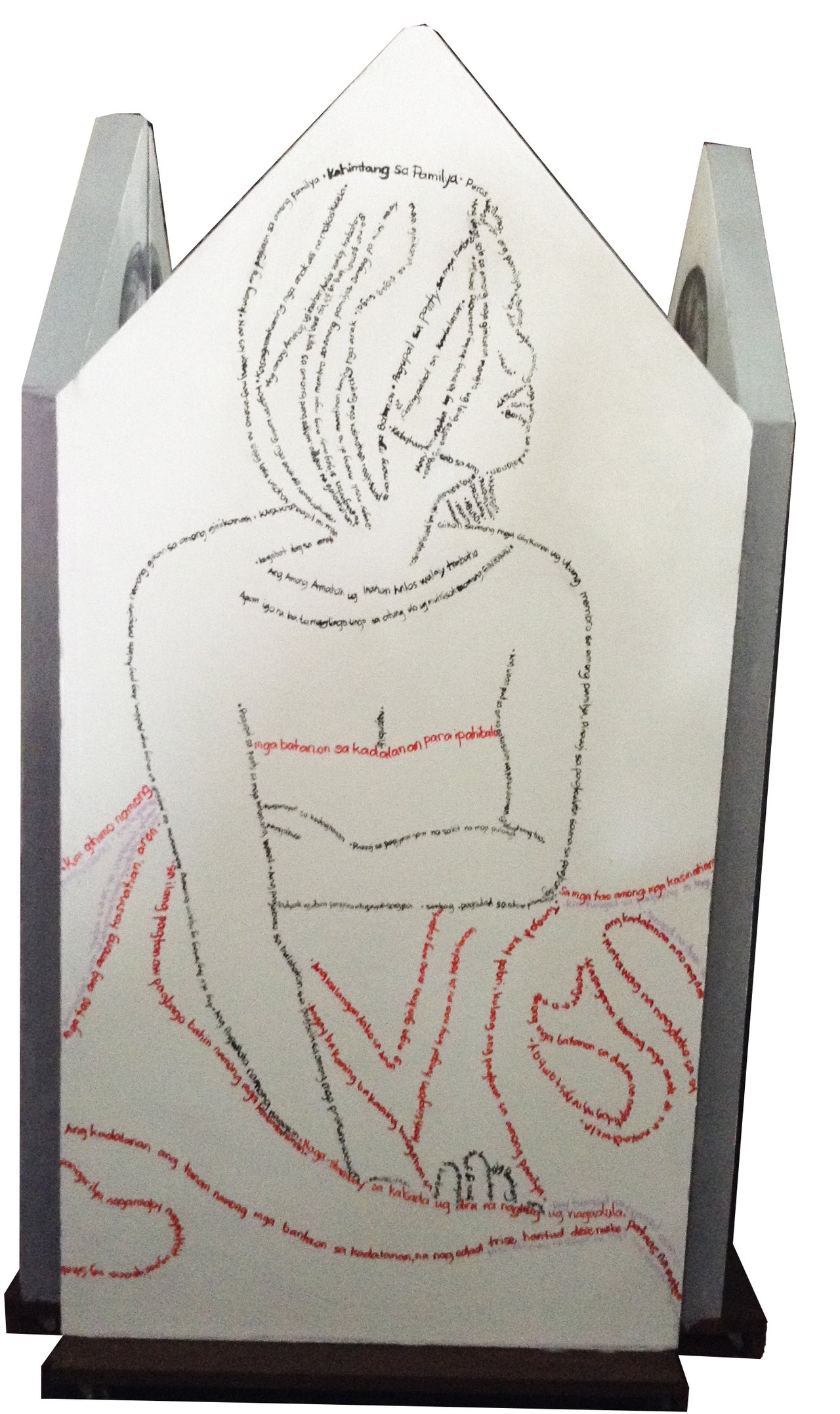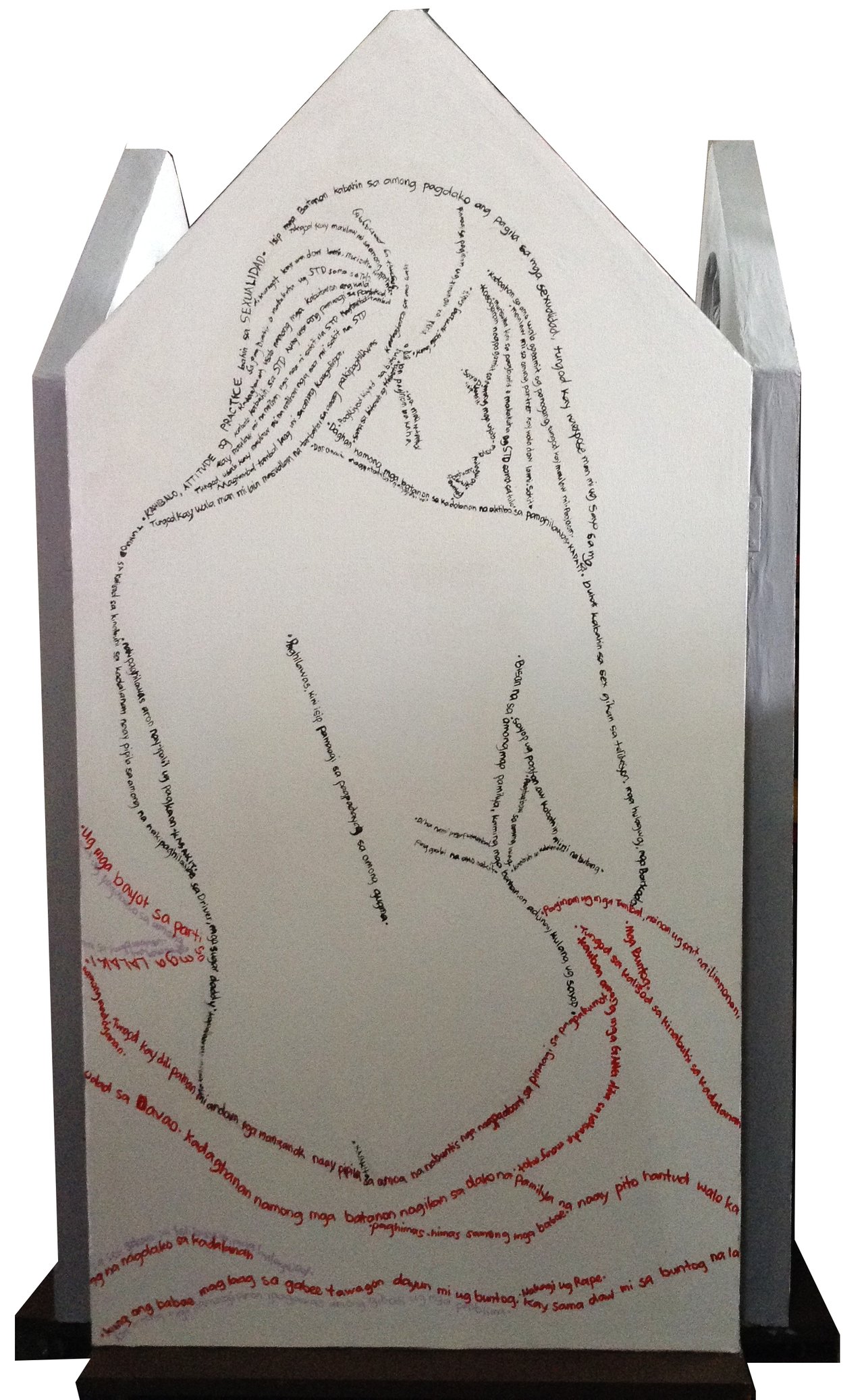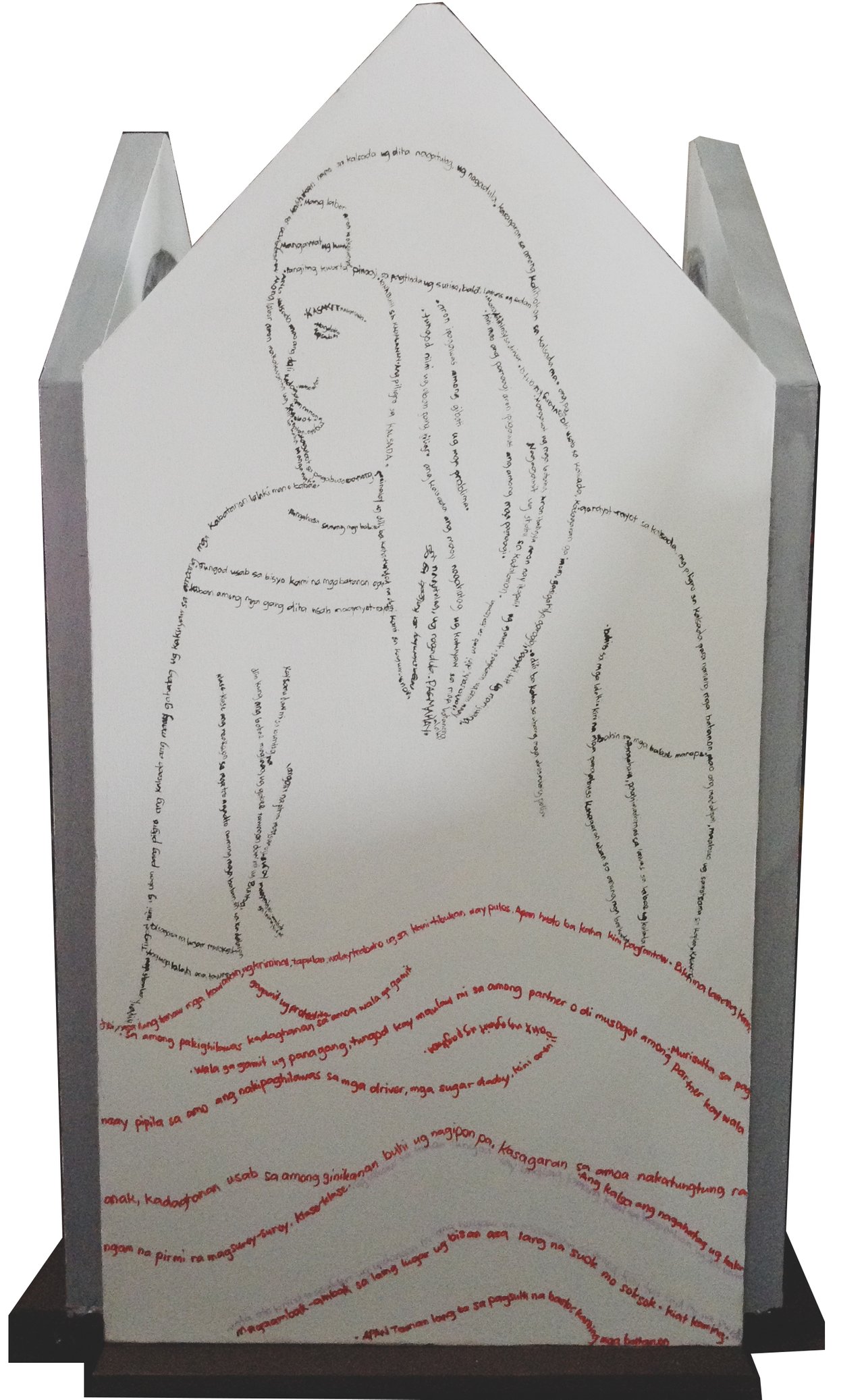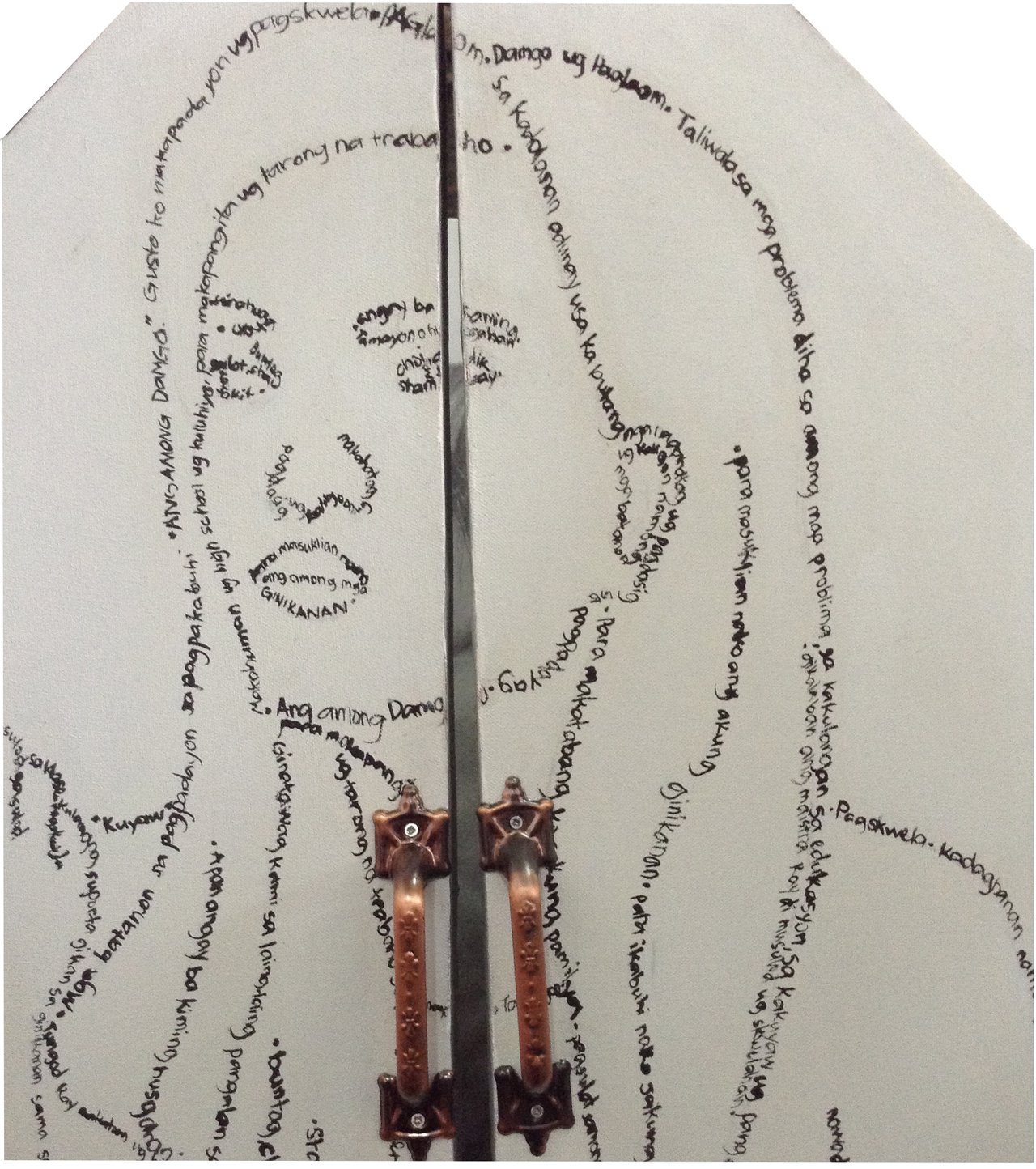 Conceptual Framework: This study is about the "buntog" culture which revolves around sexuality of the body. The researcher's interpretation is inspired by Liu Yuan Shou and Laurie Lipton. Liu Yuan Shou is a Chinese realist painter who practices a figurative realistic approach with artworks which primarily focus on portraits of young women from the Jiangsu region. Yuan Shou's artistic focus is more on the female body with a seductive representation. Laurie Lipton works with pencil made art works and they are inspired with imagery applying dense and multiple line works using large scale and much pencil drawing techniques; all of which are presented in an industrious society overcomes by its technologies through their artwork. This provides the researcher ideas on the compositional process of the artwork. A polyptych is a painting (usually panel painting) which is divided into sections, or panels. Specifically, a "diptych" is a two-part work of art; a "triptych" is a three-part work; a tetraptych or quadriptych has four parts: pentaptych five: hexaptych six: hetaptych (or septych on Latin) seven, and octaptych eight parts. In relation to my art work it will be represented like a quadriptych type. Its shows the different images of young women that has different stories as a buntog. The main subject focuses on the buntog specifically pertaining to a woman's body. Based on the study, a young teenager who commits to sex trade is known as a buntog; their story inspired the researcher to create a concept related to their story. Buntog can be classified as an adolescent girl who is seeking acceptance from the people surrounding her, they may be her friends, family, or her own parents. The lack of attention could affect her attitude and behavior disorder causing her to disobey her parents and abandon their home. To begin the art process the researcher considers the "basics" parallel to the concept of buntog's existence beginning in the fundamental unit of society, which is the family. According to Elizabeth Baxter, in art, you must first learn the basics before learning a new technique. In relation to the study, the visual representation is drawn using a pencil and inter-media with oil paint and permanent marker pen on the canvas. The working space is modular type and is formed like an upright fence aligned independently standing. It has canvas cloth on its entire surface where the drawing will be made. The fence like structure has four boards that can be folded to form or be converted into a four wall house in which a back painting/drawing will be made. The artwork has the focal point which applies the rule of thirds and balance in the structure. It is formed like a house because it symbolizes the root story of where a buntog starts. It begins with the influence from their home, family and particularly the guidance of their parents. I will compare the life story of a buntog to a pencil. The buntog are able to write their destiny like a pencil, needing to be sharpened continually for them to create and learn new things in life.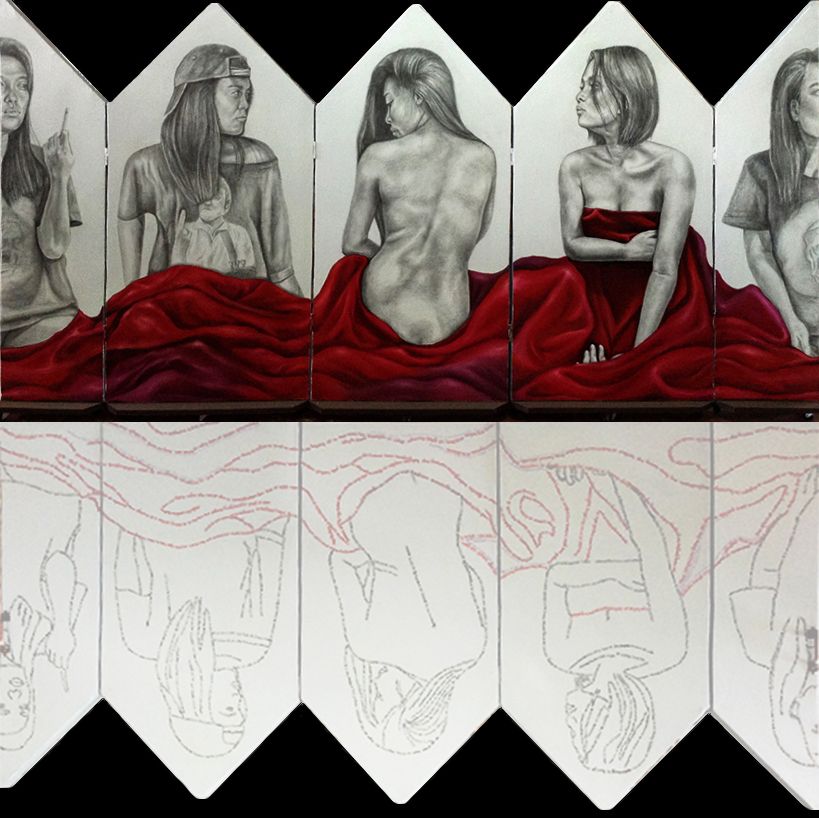 I already posted this to my old account @jesselarts but i cant access any longer this account.