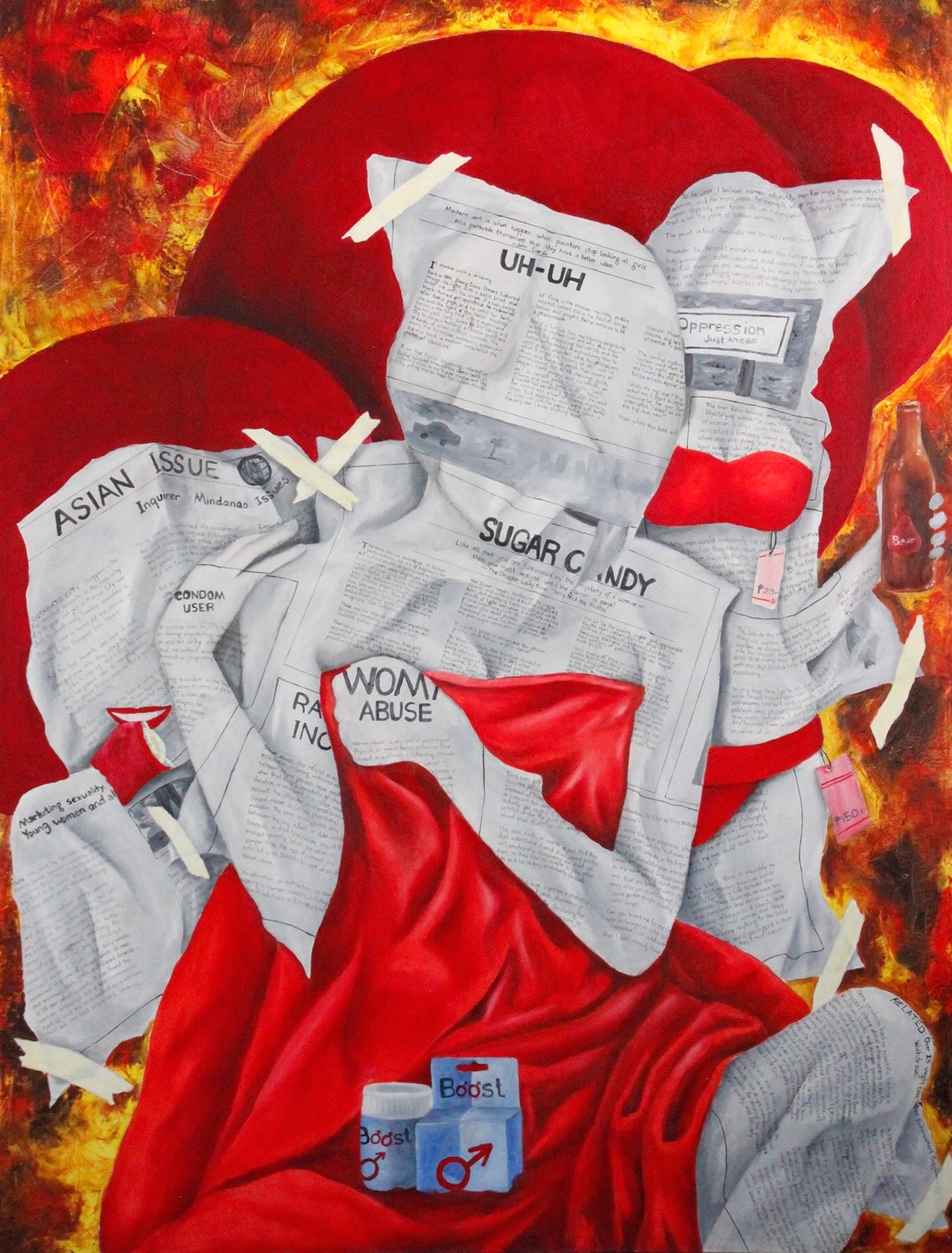 Center of Attraction
oil on canvas
3 x 4 ft
Concept:
The Center of Attractions
This is base to economics, Environmental, Social networks problem issue for a lot of woman. Woman is the main idea or control apparatus of man's desire in promoting their own product, such us condoms, beers, sex toys, boost for enhancement and etc. inside the paper painting that I form it into woman figure, the issue inside are all about woman's abuses and different effects of men's desire, such as increases of rape victims, HIV victims and killing victims of woman.


The goal of this painting is just to inform woman's to be aware and know their limitation, yes its ok to be the apple of your man's eyes, but not on other eyes, this could bring you to danger. And this painting simple reminds as woman that sometimes we need to respect ourselves if we want others to respect us as humans and as woman.