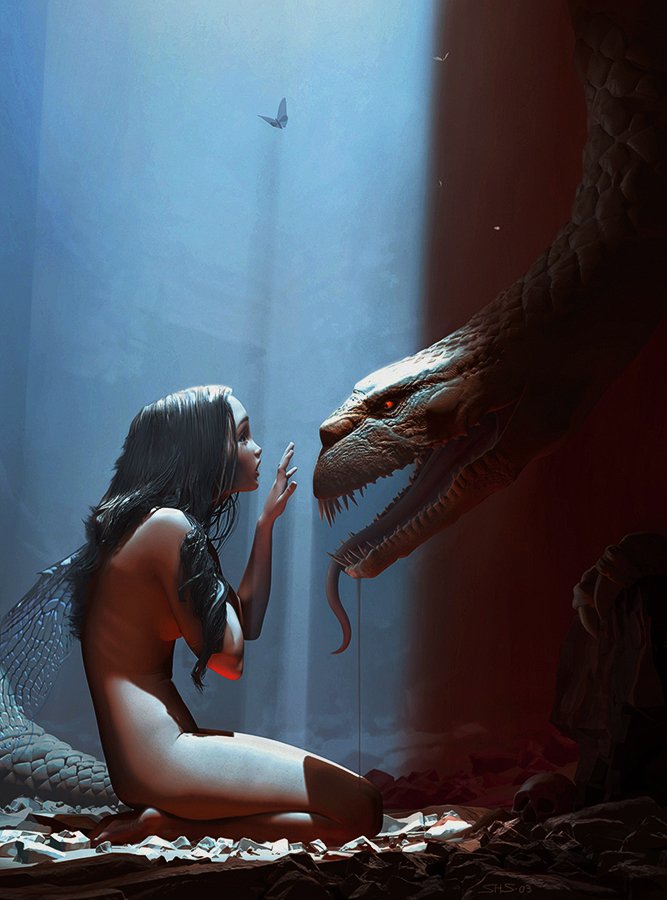 This is the process of how I made this image. The idea started with an idea about a pose, and then built from there. Here's the very first quick sketch.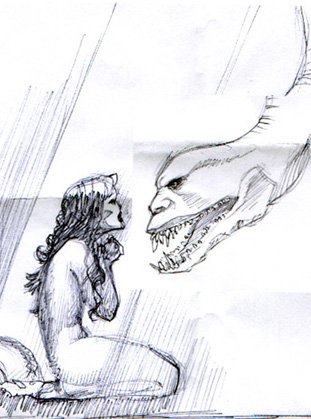 Developed further in Photoshop: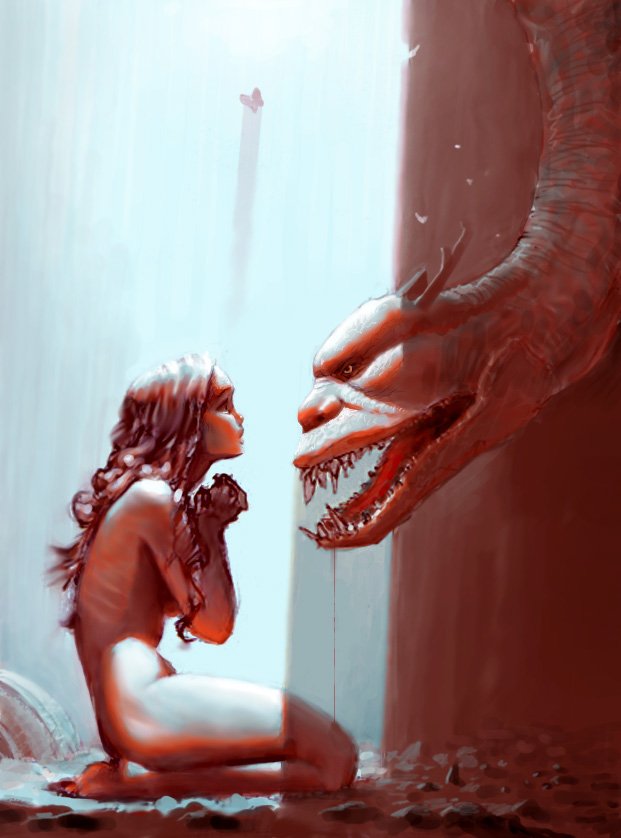 The finished 2D illustration, which took about 1 week: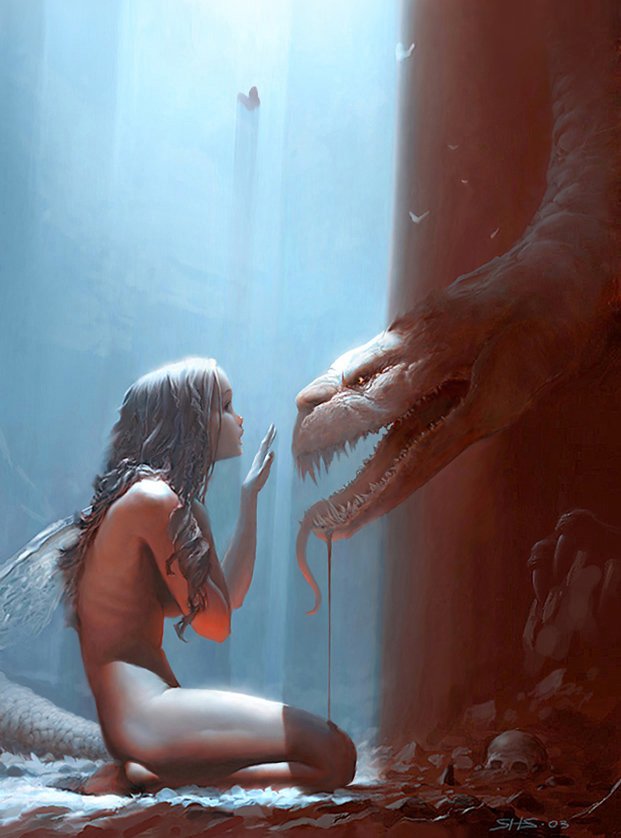 Then I started with the 3D, in Maya. The whole 3D process took about 2 weeks.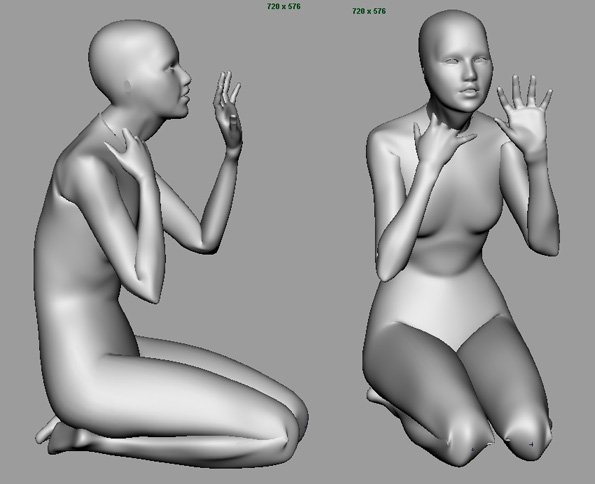 Further: