Here's another painting I just did for myself, a bit more ambitious than usual, basically just spending a lot of time on the details, especially the environment, which I don't usually do.
The story behind I kind of made up after I had the initial idea, that happens with me a lot (the visual comes first). Two fairy sisters, the younger jealous of the older, who became Queen and married the handsome goblin prince... this could actually be the redhead Fairy Queen I painted on the swing, another painting you can see in my blog if you scroll a bit further down.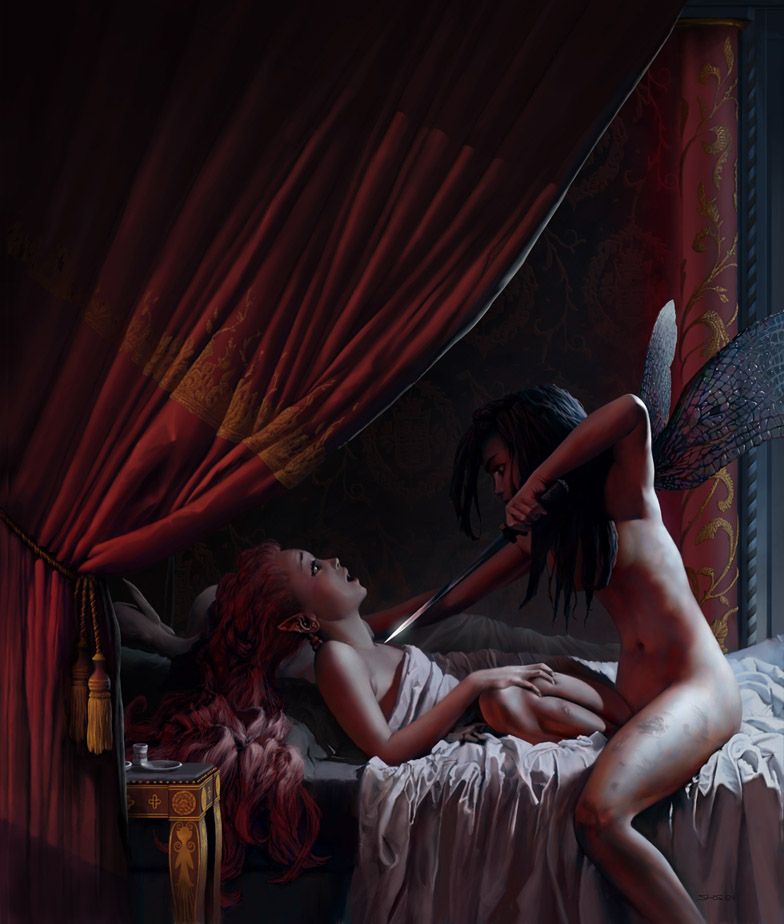 Here are some of the steps. First a scanned sketch, which originally was quite small.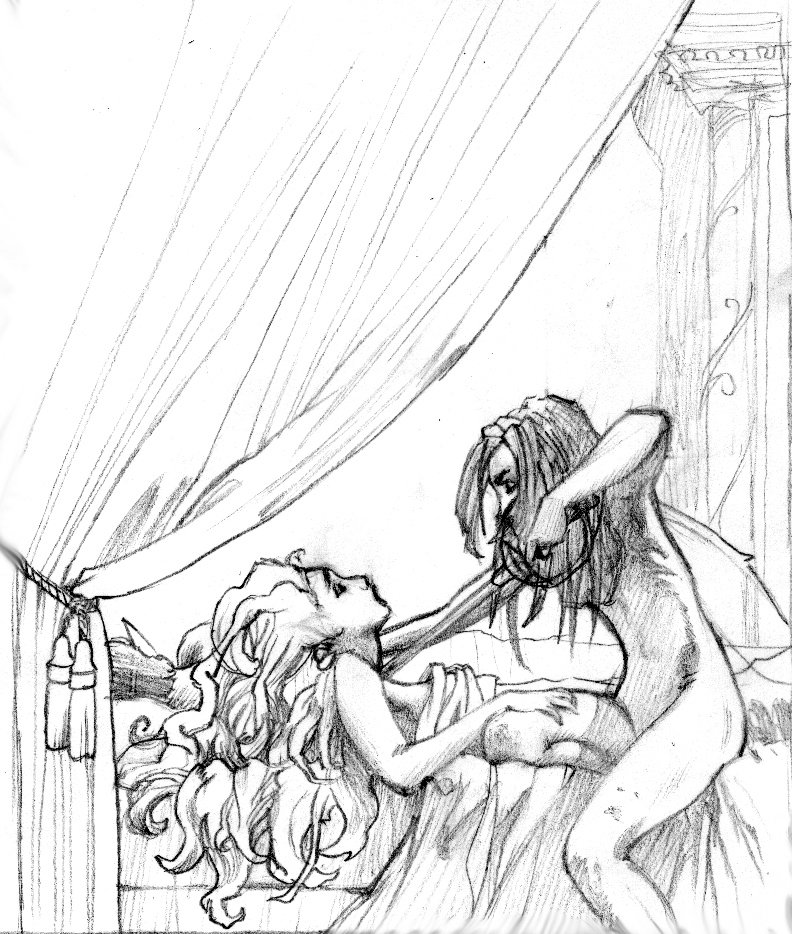 Then I painted on that in Photoshop, into a grey-scale version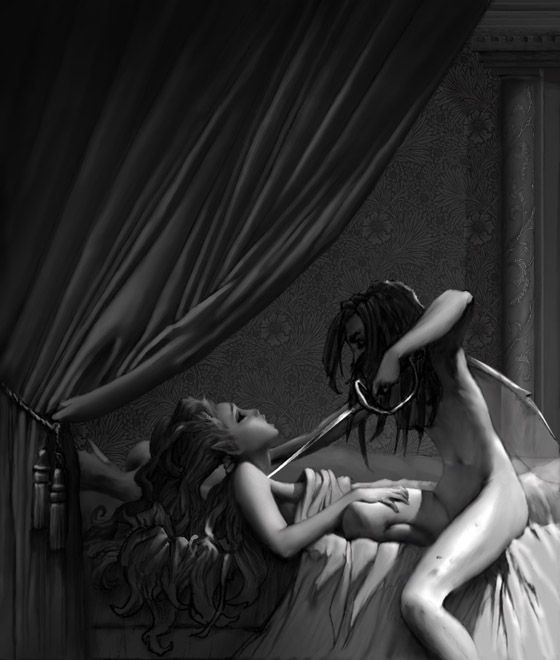 Then I colorized that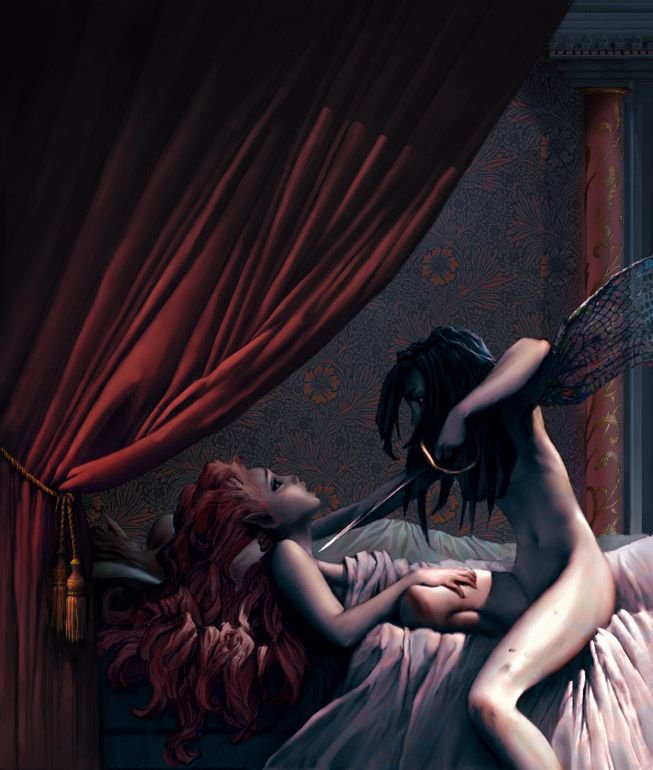 And finally painted with more opaque paints on top.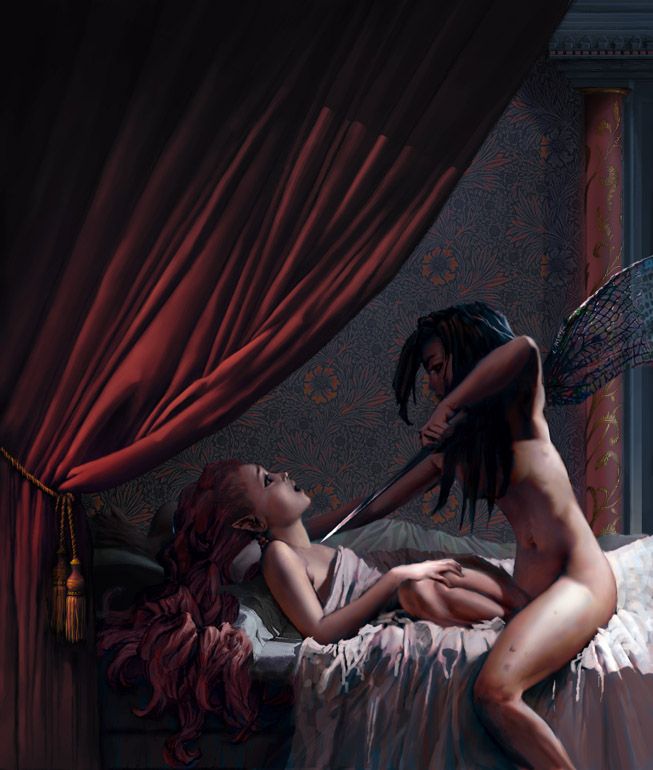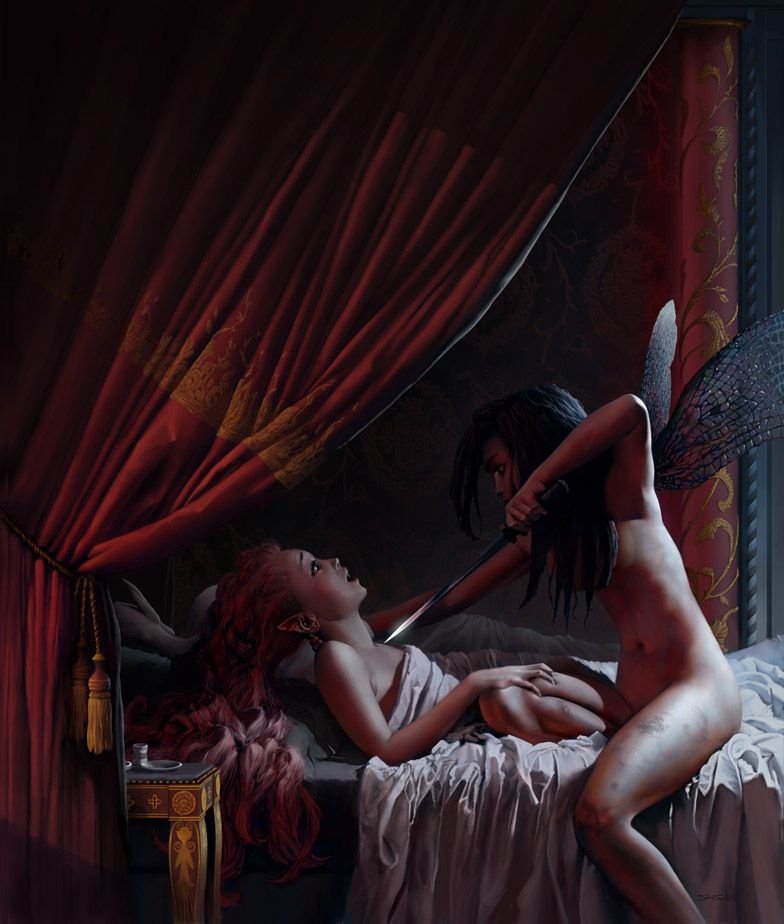 In case you're wondering why I keep tagging TeamMalaysia, this one was painted in Kuala Lumpur :)
I hope you like it, thank you, have a great day!