Back to my mixed media project. In the previous stage I started to add beads. I continue doing this until I fill the two lovers and the tree branches.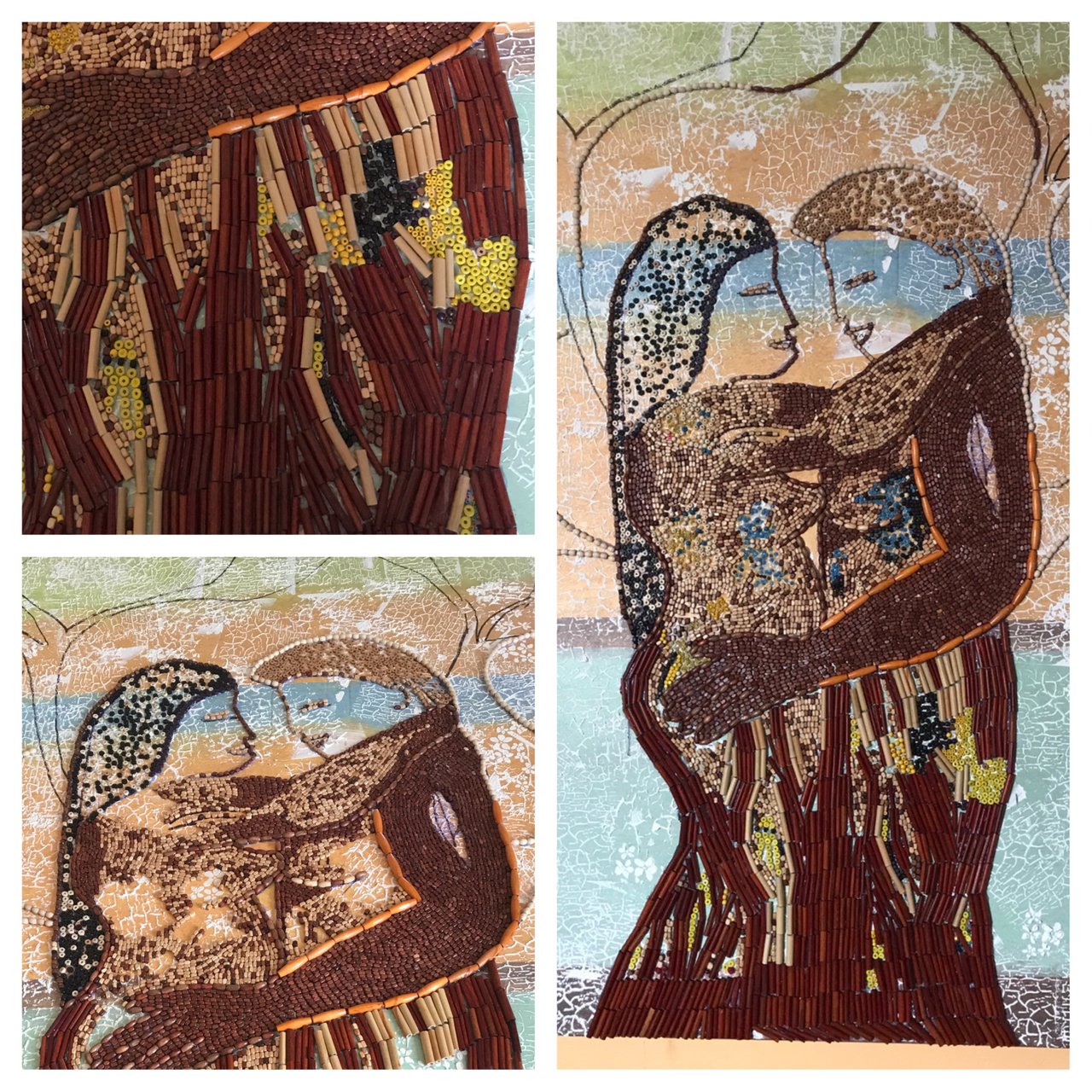 After that step, I started to add silk flowers and leaves that I am recycling from some old fake flowers. I broke them apart and glued them on my canvas with hot glue. I like how it looks o far. The texturing part is over now and the photo below is the result.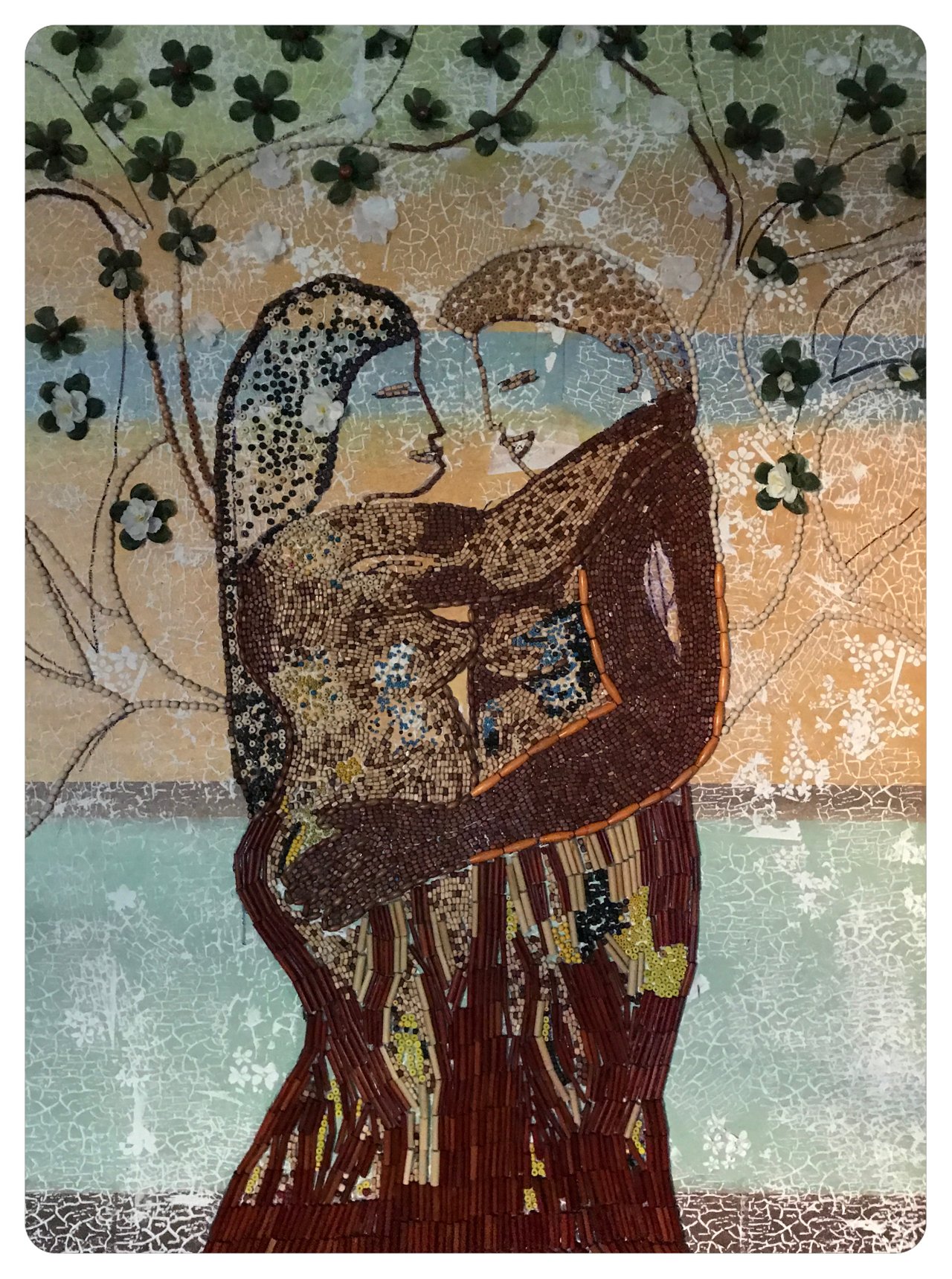 At this point I start applying gesso on my work, to prepare it for the final painting.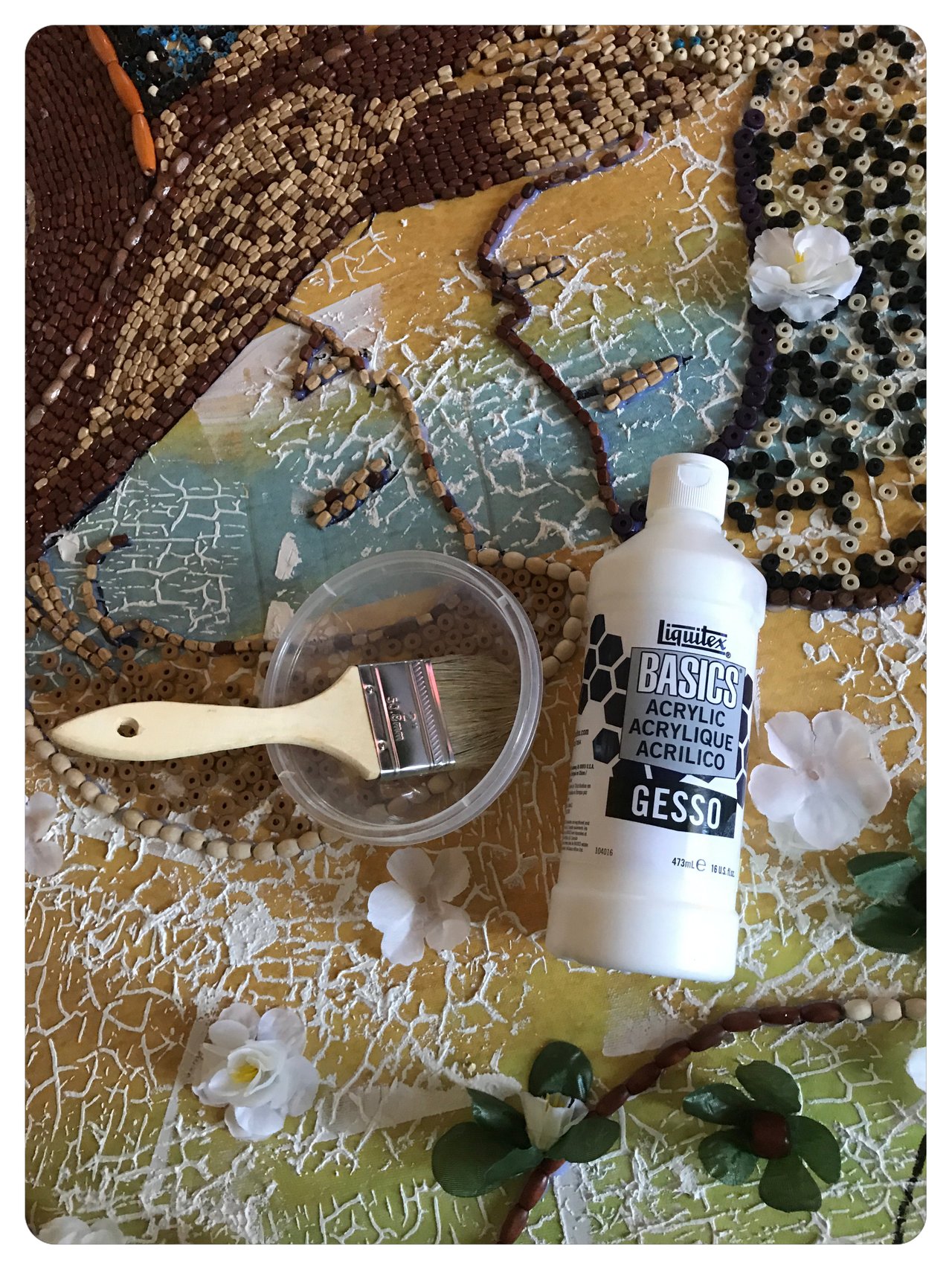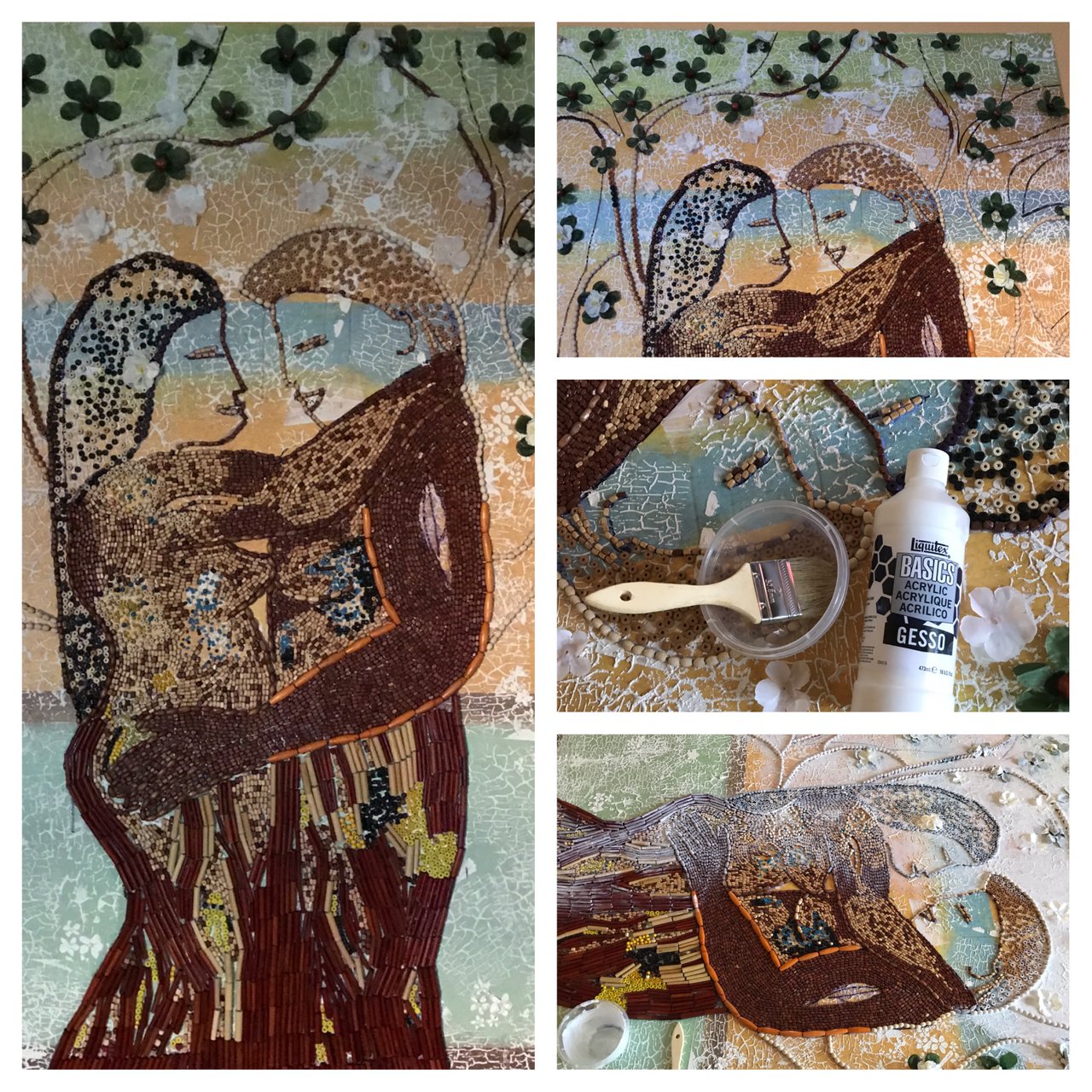 This is my mixed media canvas after all the gesso was applied. Only one layer it's enough. The gesso dries up fast, a few minutes. It hardens the texturizing elements and makes it perfect for painting.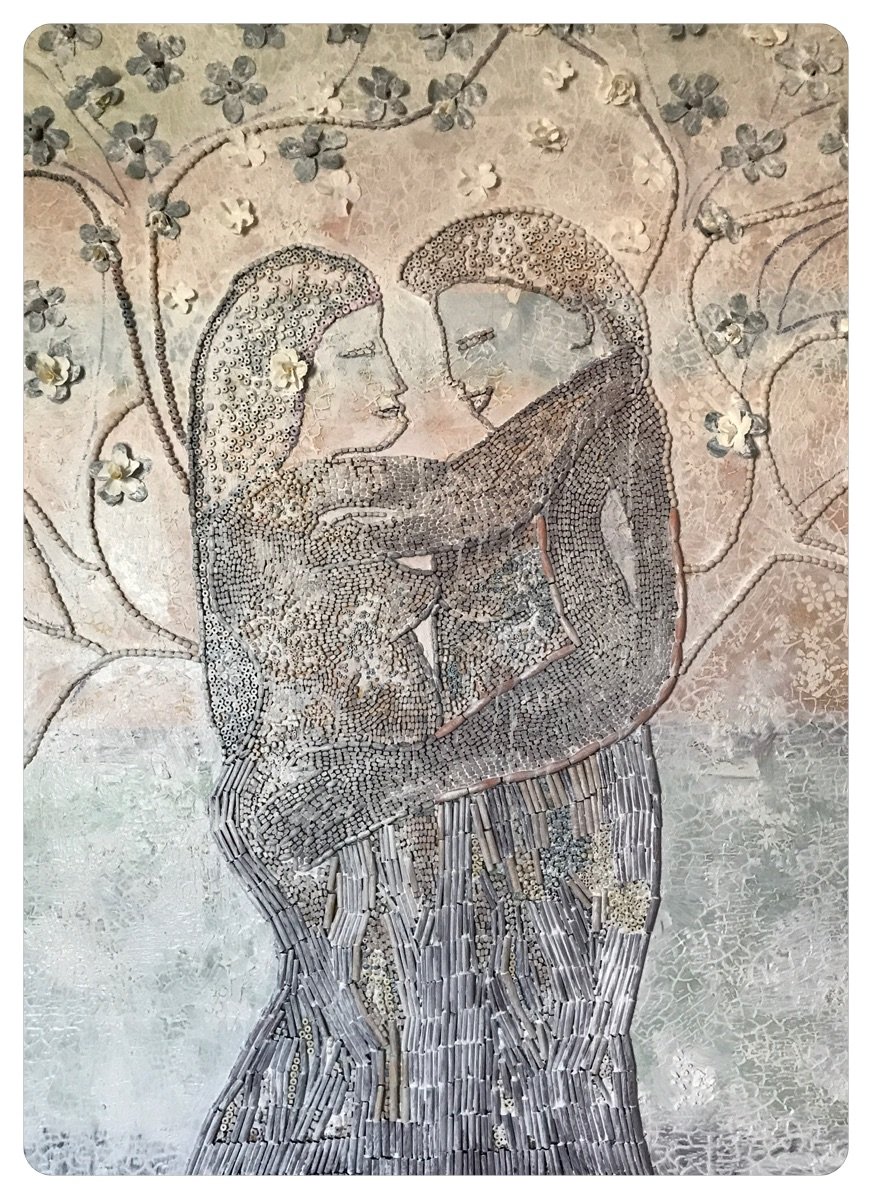 Well... see you soon for the painting stage. After painting I am planning to add some extra elements, very dramatic!!! so stay tuned. 😉😉😉

Follow me and my stories