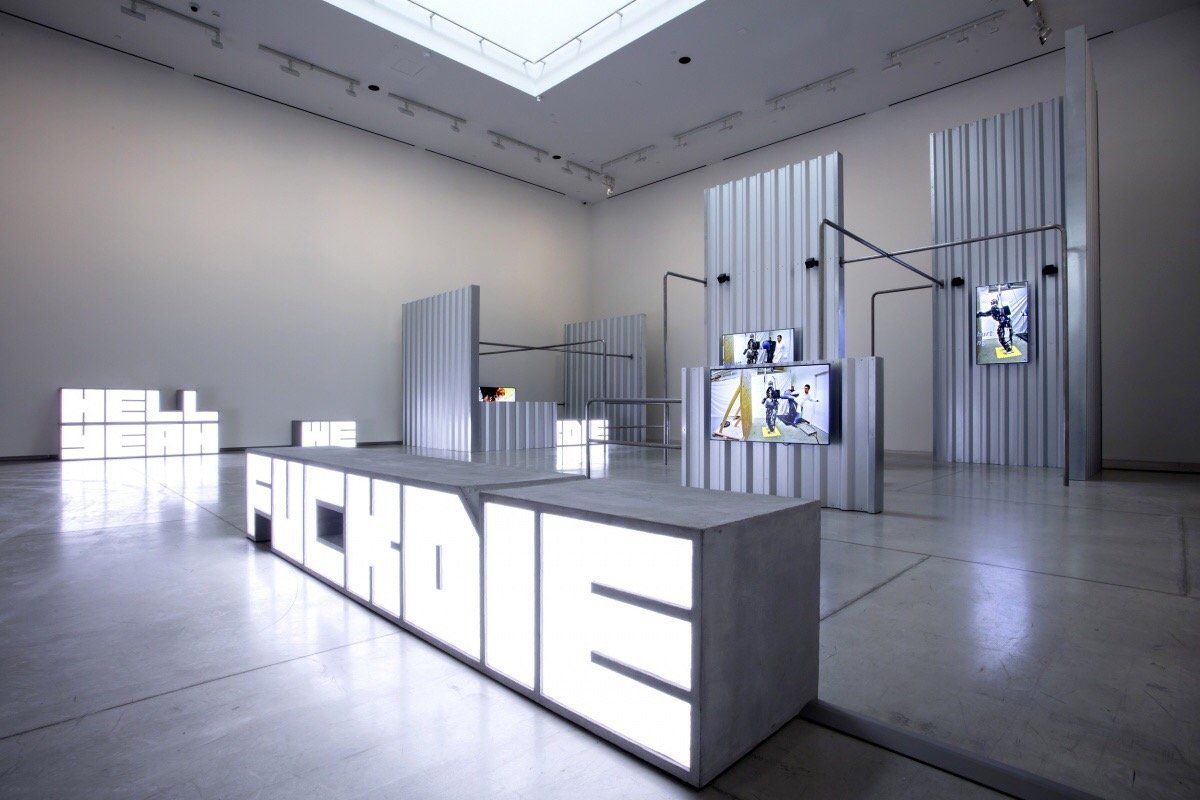 The art installation pictured above is called 'Hell Yeah'. It is made by the artist Hito Steyerl. The name caught my eye immediately. It seems very crude and crass. The reason for this is simple. The words hell yeah, along with f-uck, we, and die are all the most popular words found in pop songs over the last few years.
I don't know if the display is meant for all ages but I'm sure that many people will be upset to see the word f-uck spelled out in huge letters in the middle of an art museum.
On second thought, arts value is in the eye of the beholder, and the ability to shock or anger people is part of the power of the artwork.
Posted using Partiko iOS