Sixteenth-century hobby painters are rare, at least those whose art has survived until our age, and the high degree of craftsmanship of Cornelis van Dalem makes him even more exceptional. He might not be a household name today, but according to documents, van Dalem collaborated with Rubens at least once.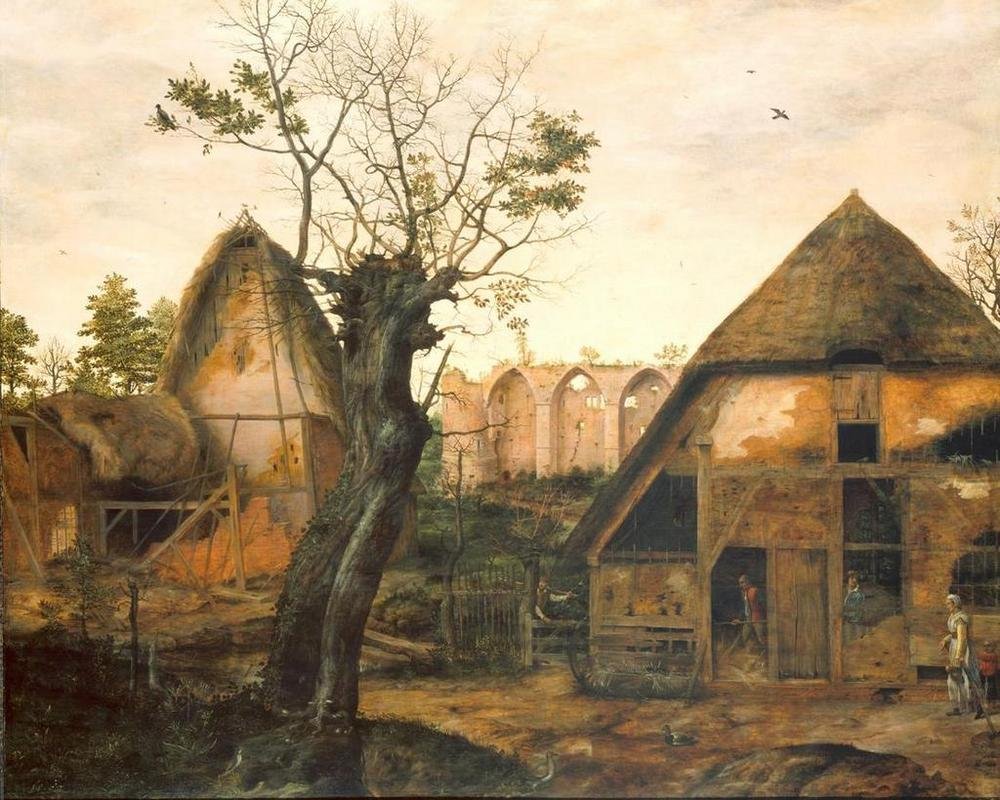 Cornelis van Dalem (1534-1573) was the son of a successful Dutch merchant who, at the beginning of the 16th century, moved to Antwerp. The family quickly became part of the city's wealthy elite, and the youngest son Cornelis obtained a classical humanistic education which included history, rhetoric and poetry, and in time he also learned the art of painting. Van Dalem received his education from the largely unknown painter Jan Adriaenssen in Antwerp, where he was registered as an apprentice in 1545.
Usually when art historians write about Flemish painters such as Bruegel the Elder or Rubens, they try to emphasize different positive personality traits that a modern art audience can easily identify with. For example, with Bruegel they emphasize the artist's aversion for war and cruelty, while Ruben's is usually described as a amiable diplomat, who, despite his strong Catholicism, managed to keep out of the religious fighting of his time. Cornelis van Dalem belong to the more rebellious painters that refused to submit to religious persecution.
Cornelis van Dalem's most famous painting must be "The dawn of civilization" (ca. 1565); a large piece (65 by 35 inches) which is almost entirely occupied by a jagged rock wall with caves and hollows in it, dominated by umber and sienna, and on the left hand a view of a flat landscape in the distant background. The plants and trees that grow on top of the rock and on its sides are painted with great precision. Primitive people together with grazing goats and bucks populate the landscape. There is hardly any space left for empty air or sky. It's believed that the adults and children dressed in animal skins who are standing at the foot of the rock, are added by a colleague of van Dalem.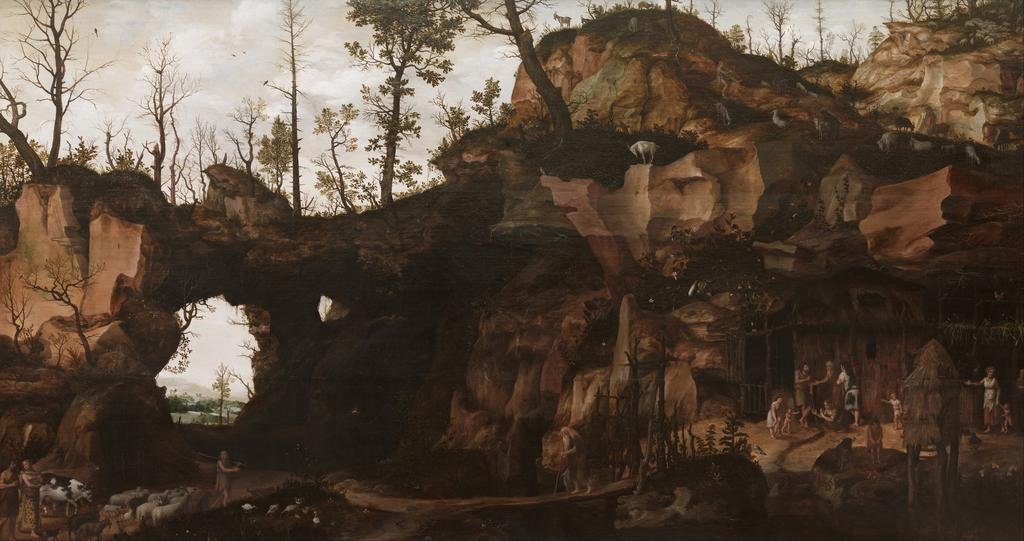 A child learns how to walk, while others gather at the water to relieve themselves. An old man with a cane walks across a wobbly bridge in the middle of the panel and the hut on stilts in the foreground on the right has to be a 16th-century toilet. An almost invisible fire burns in a hollow in the middle of the rock wall, while a conversing man and a nursing woman has just entered the scene from the left. Van Dalem mainly found his inspiration for the painting in a book called "De rerum natura" (On the nature of things) by the Roman writer Lucretius (ca. 98-55 BC). The painting can be viewed at the Museum Boijmans Van Beuningen in Rotterdam. Van Dalem's other paintings reside in the Louvre in Paris, the Prado in Madrid, the Alte Pinakothek in Munich and the University Museum in Stanford.
Contemporary sources mention van Dalem as a merchant, rather than as a painter. He's often referred to as an 'amateur' painter by art historians, but that says more about him as a wealthy merchant not having to earn a living on his art, than it says about the quality of his paintings. In fact, he was one of the most important pioneers of landscape painting, and one of his greatest admirers were none other than Rubens. "Landscape with Farmhouse" painted in 1564 (the first image in the article) is believed to be one of the very first pure landscape paintings. Since van Dalem never had to make a living on his art, his image production remained quite limited, and most of the surviving paintings are landscapes. There are actually only seven paintings that with certainty can be attributed to Cornelis van Dalem. Of those seven, one was tragically lost in the battle for Berlin in 1945.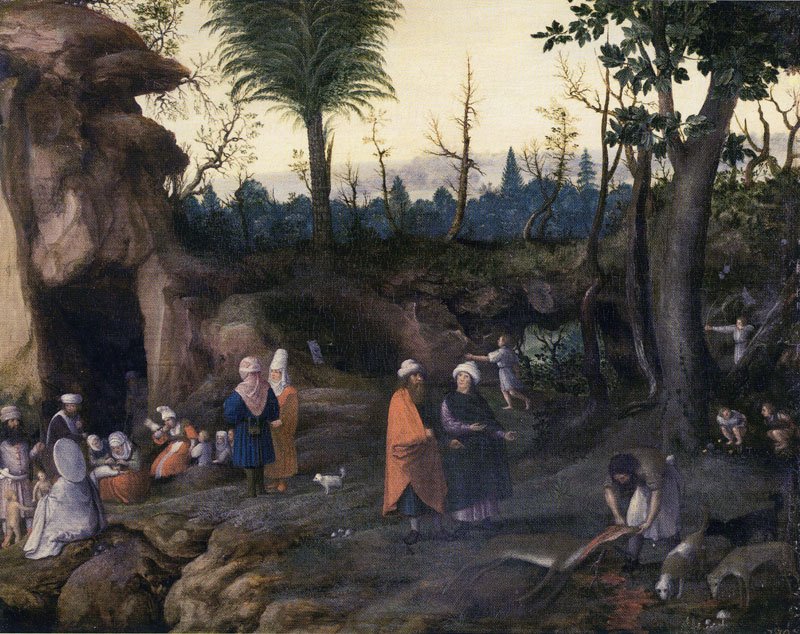 In 1556 van Dalem married Beatrix van Liedekercke, who belonged to the powerful aristocracy of Antwerp. However, in 1565 the protestant family was forced to move to Breda to escape the House of Habsburg and their religious persecutions. In Antwerp, all sorts of reformational sects thrived during this period, and the persecution to which they were subjected forced many citizens to leave the city. In Breda, van Dalem developed a burning hatred against all that had to do with the Habsburg occupation and it was widely known that he refused to attend Catholic services. Towards the end of the artist's life, his castle De Ypelaar, just outside Breda, was also known as an infamous haven for revolutionary groups. In 1571, the commissioners of the Council of Deprivations gathered information about the state of the heresy in the area and in the report, Cornelis van Dalem emerges as a suspect. In 1571, he was imprisoned for allegations of heresy and died a few years later.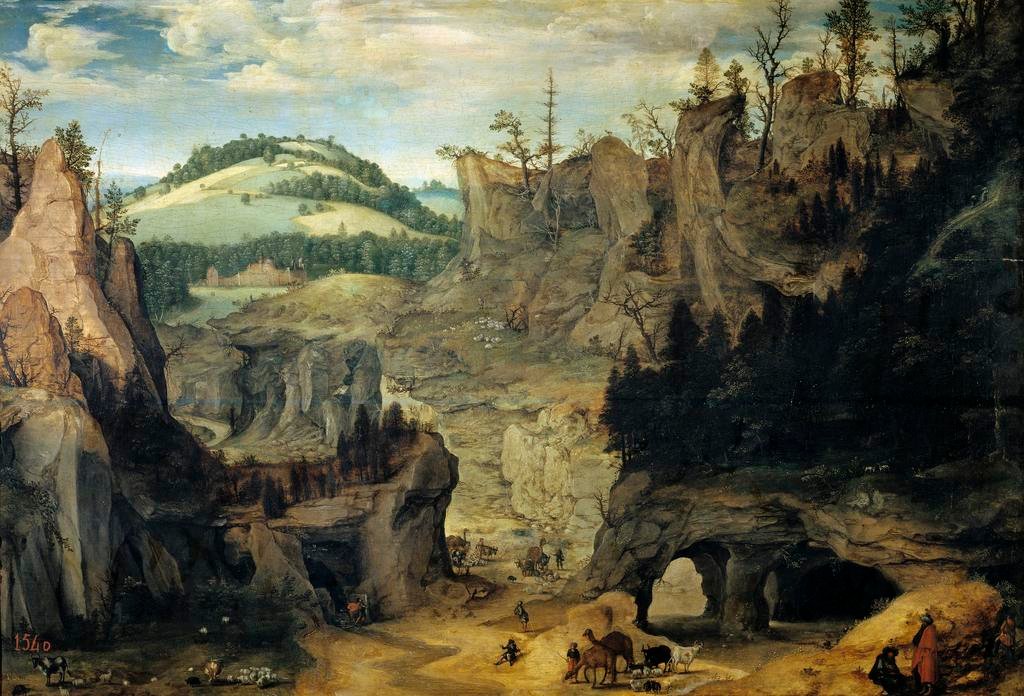 From this perspective, it's perfectly reasonable that art historians often try to find and decode subversive messages hidden in the painter's images. Van Dalem's paintings often have a kind of nostalgic and perhaps even egalitarian yearning back to a golden age, and he seems to have harbored a sympathy for displaced people in the periphery of society. In a way his paintings remind me of Thomas Cole's suite "The Course of Empire"; where the depicted dawn of civilization also testifies to a primitive wish to break the predominant order and start over from the beginning.

Sources: 
Heinrich Gerhard Franz, Niederländische Landschaftsmalerei im Zeitalter des Manierismus, 1969
Karel van Mander, The Lives of the Illustrious Netherlandisch and German Painters, 1994
Tanja Michalsky, Projektion und Imagination, 2011
Keulen et al, Zwischen Lust und Frust. Die Kunst in den Niederlanden und am Hof Philipps II, 2013