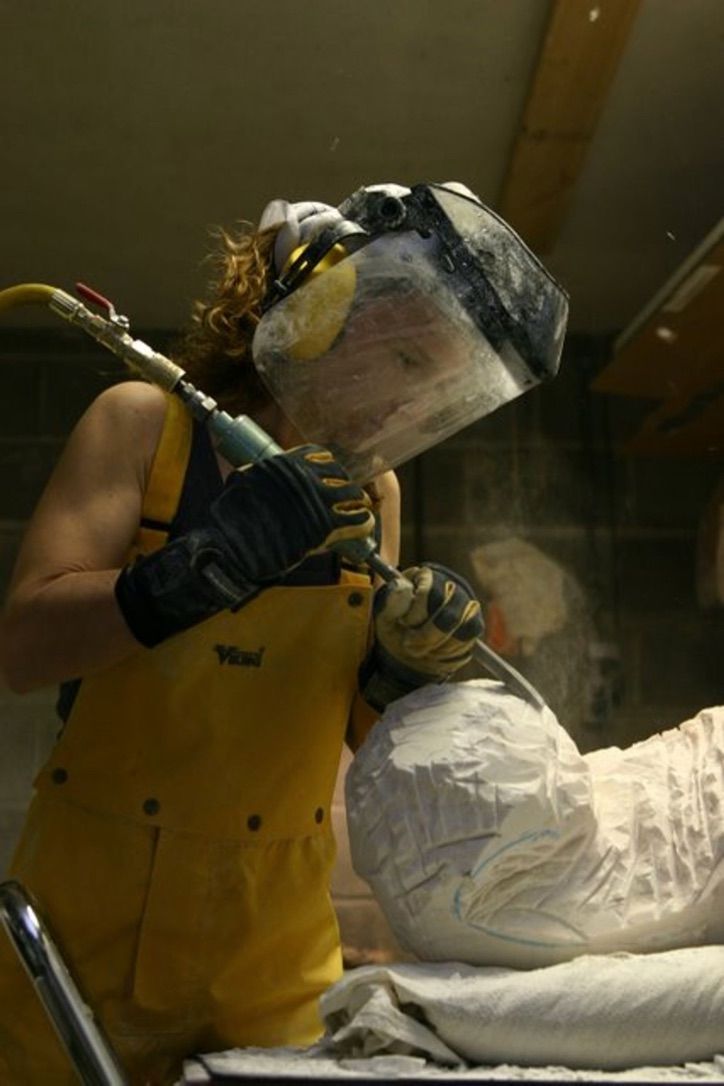 Next up from those kaleidoscopes is a set of projects that are abstract in nature, carved in some sort of stone, and usually involving very fluid movement of line and form. And lots of play with light. Can't forget light.
So, as you can see in the image above, there I am shaping a rough piece of white marble with my air chisel. I'm busy focusing on removing the ridges from the saw, and refining the overall shape to follow the lines drawn on the stone and the intentions in my stubborn imagination.
Eventually, after many countless hours and a long list of tools, we have a more refined look happening.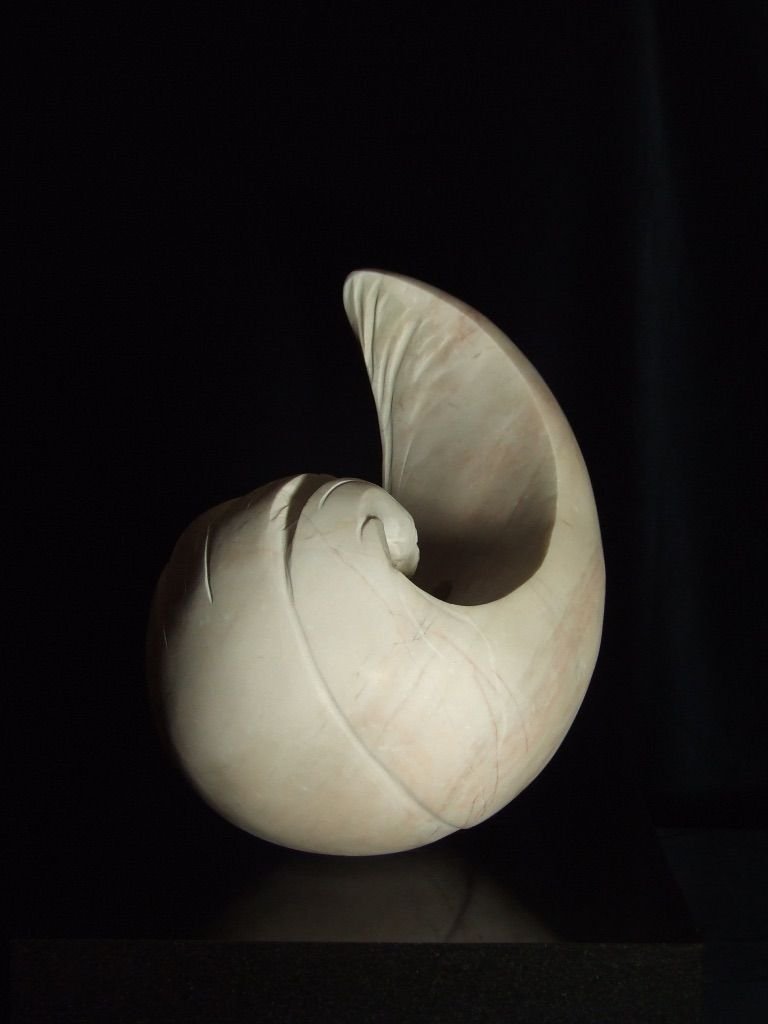 Thanks for stopping by and checking this out! What do you think of abstract work? Does it spook you if it doesn't make sense right away? Do you appreciate help figuring it out? Or do you just enjoy the ride and engage as best you can?