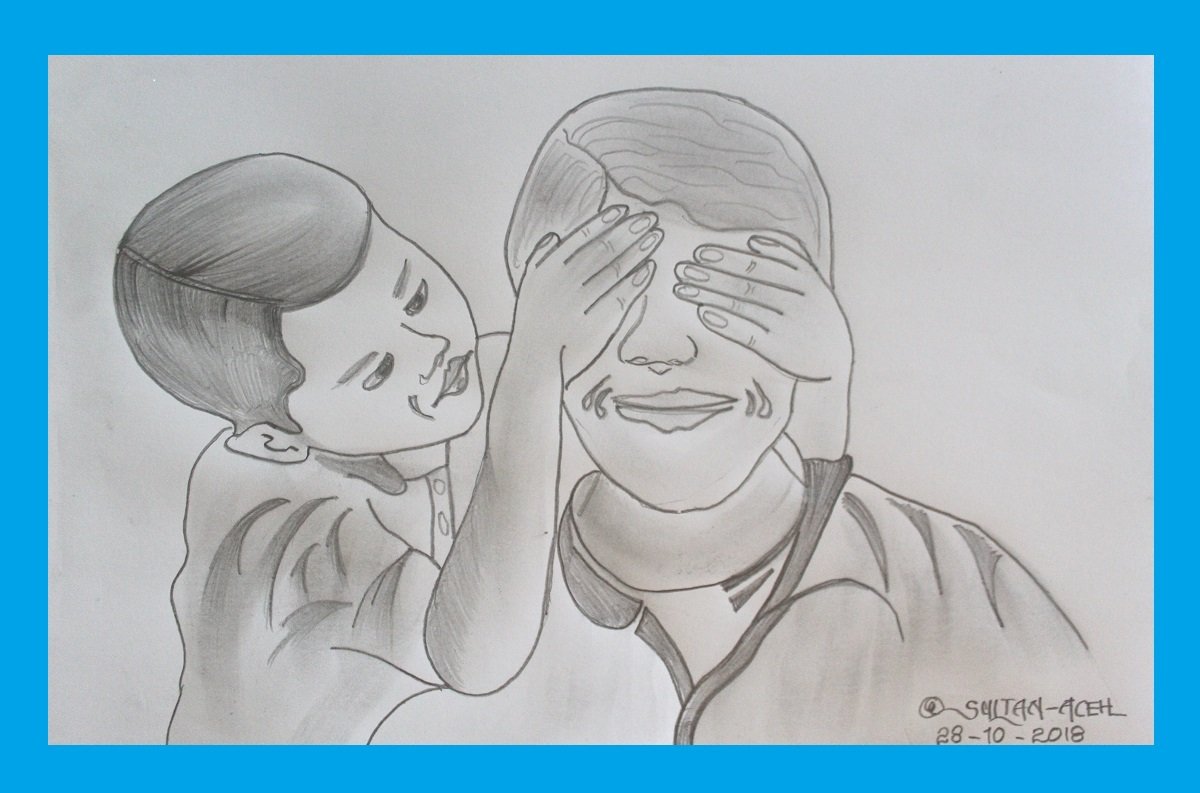 ---
hello my friends all
I hope you are healthy with your family.
today I will show a picture, a child is joking with his parents, by closing his father's eyes.
a family is indeed a lot of behavior of a child, which we cannot expect at all, as their growth, growing up, in the family that I show through my pencil scratches, showing his jokes and laughter, who are so enthusiastic to see, his father is relaxing on one family room.
when a father is relaxing, with a matter of minutes, his son is present, joking and asking, who is closing his eyes.
the father of the boy, quickly responded to the smile to his son, while mentioning the name of his son who closed his eyes.
in the picture we can see, this atmosphere, must be preceded by the behavior of both parents, it is not surprising, if in one family, can exchange ideas, one another, for example father, mother, friend, neighbor and teacher, without making one the problem becomes big, and even if we can, we can reduce and eliminate it immediately, to reach a harmonious family with the child.
below, some sequence of pictures that I made, so you can see it.
---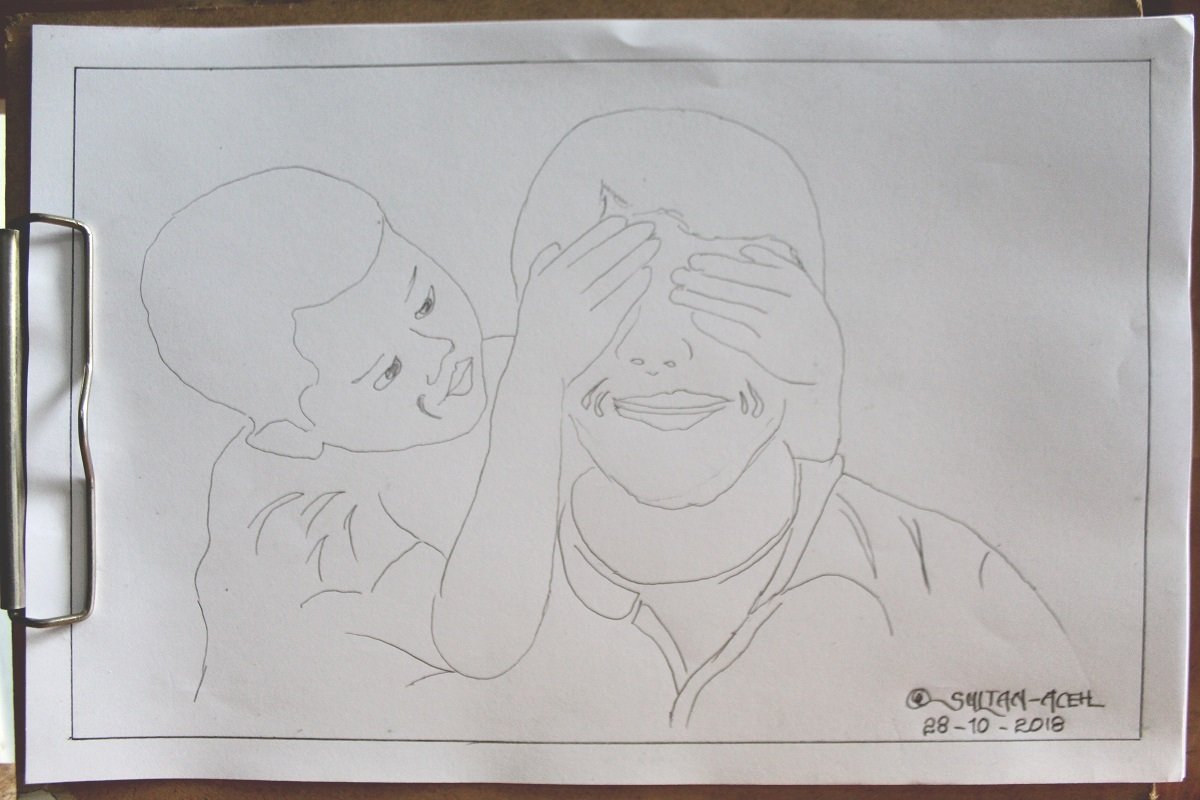 Stage I
---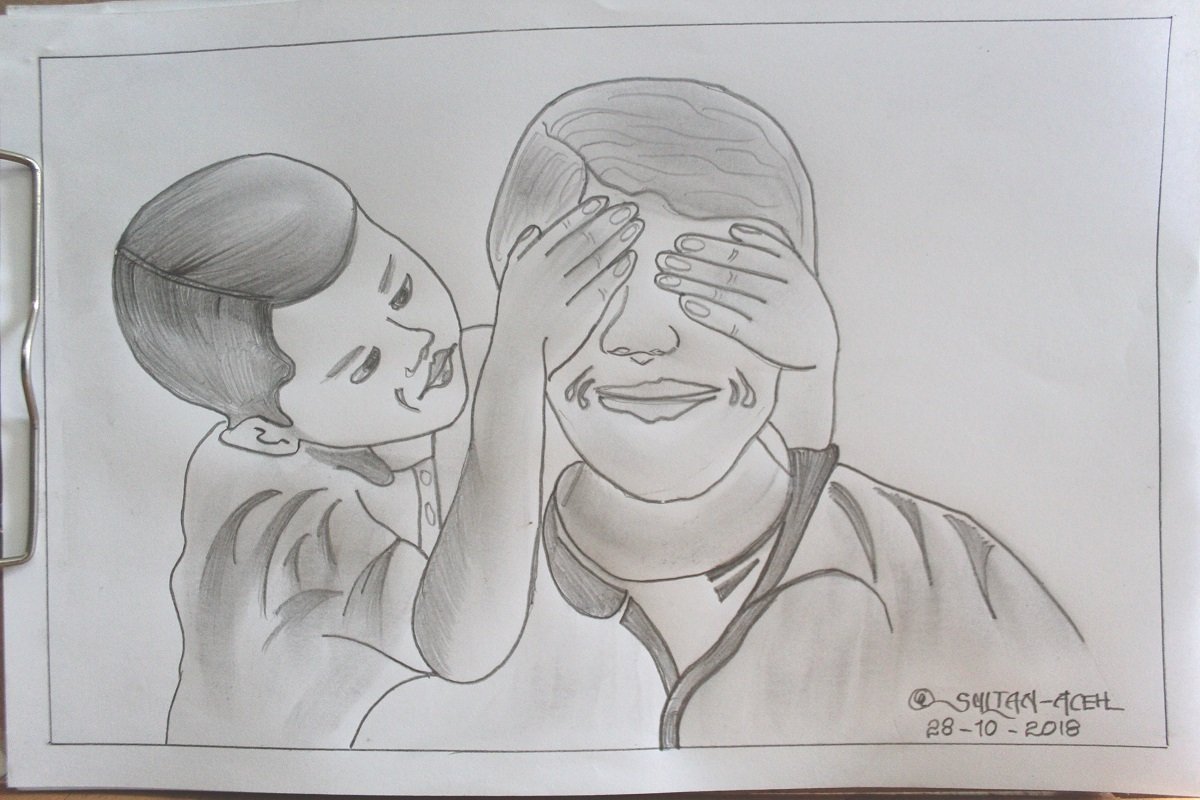 Stage Finish
---
that's what I can say, hopefully useful.
I end with word
greetings from me @sultan-aceh
---
DRAWING MATERIAL
---
Drawing board
Pencil
Ruler
Eraser
Paper
---
INFORMATION
---
---
---
---
| Camera used | Cannon 1300D |
| --- | --- |
| Lens Camera | EF-S 18-55mm |
---